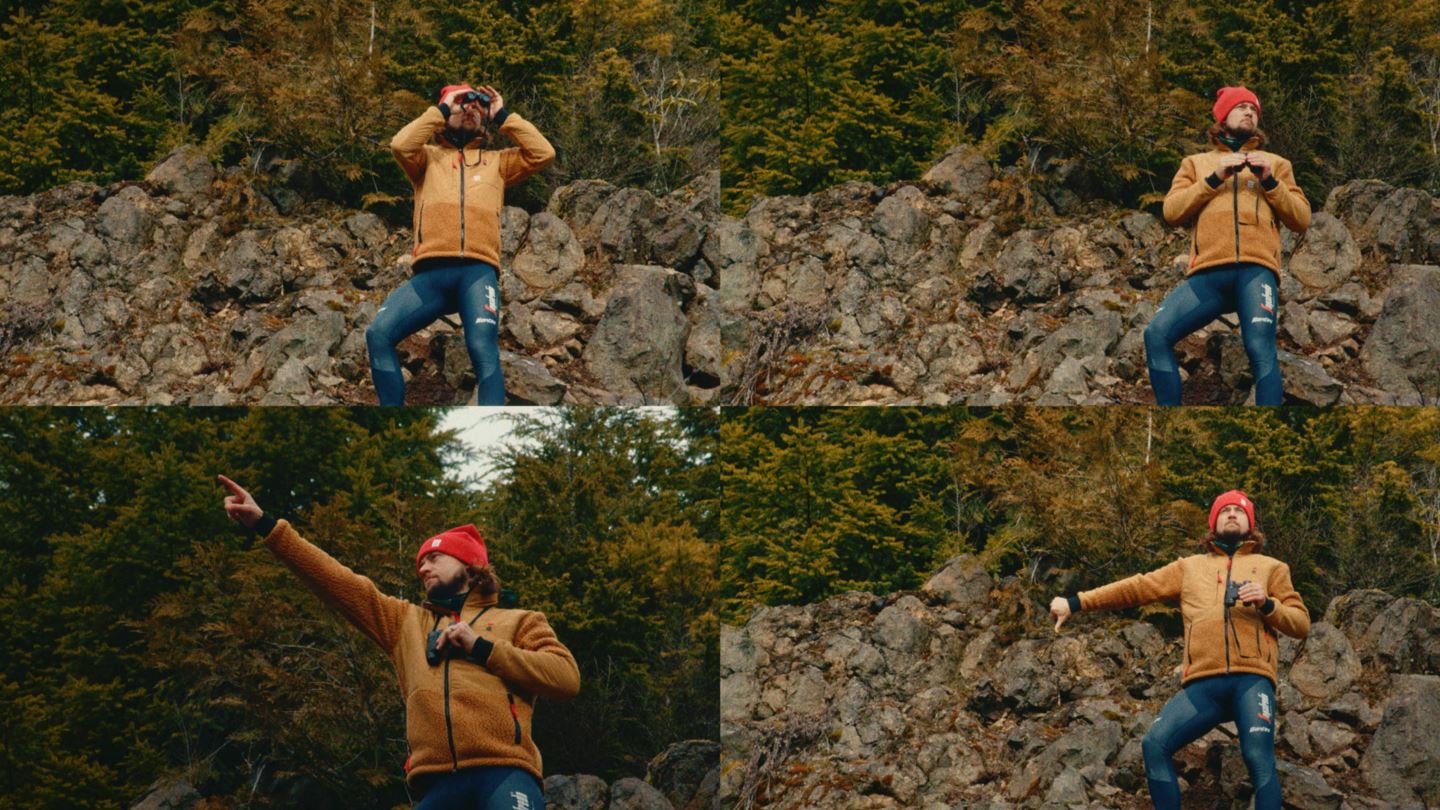 Kiel Reijnen, American rider for Trek-Segafredo, is not your typical pro cyclist. He entered the WorldTour at the late age of 29. He loves chopping wood and doing heavy yardwork. He even built his own house. Flashy cars, designer clothes, and status possessions aren't in Kiel's nature. This is a guy who would take bald eagles over Balenciaga any day.
While his job as a pro cyclist has kept him traveling all over the globe for the last decade, Kiel maintains deep roots in the Pacific Northwest where he grew up. With its rainy weather, it isn't exactly the ideal climate for someone who has to log hours of riding every day. But it's real and honest and that's the way Kiel prefers things.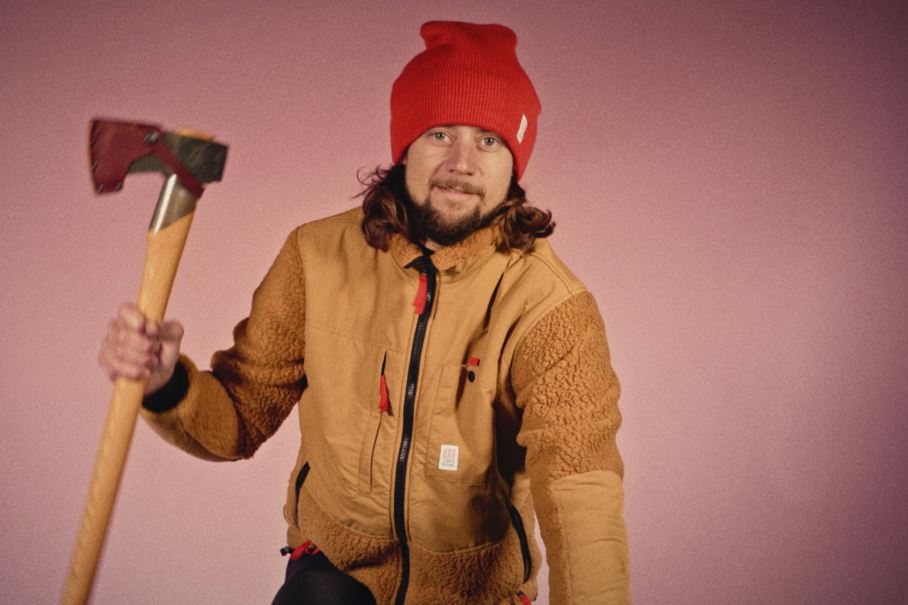 Home in Washington State, Kiel trains primarily on his gravel bike, a Trek Checkpoint with eTap AXS. With the vast network of trails and paths available, this kind of multi-surface riding is his favorite way to spend time on the bike. He's proof that gravel is more than just industry marketing hype. The guy truly loves it.
Over the last couple of years, Kiel reconnected with his childhood riding buddy, Devin Bodony. Kiel attributes this rekindling in part to gravel bikes. Devin bought one, Kiel started riding one more. All of a sudden they were loving riding again, and riding together again. And that's what this story is all about.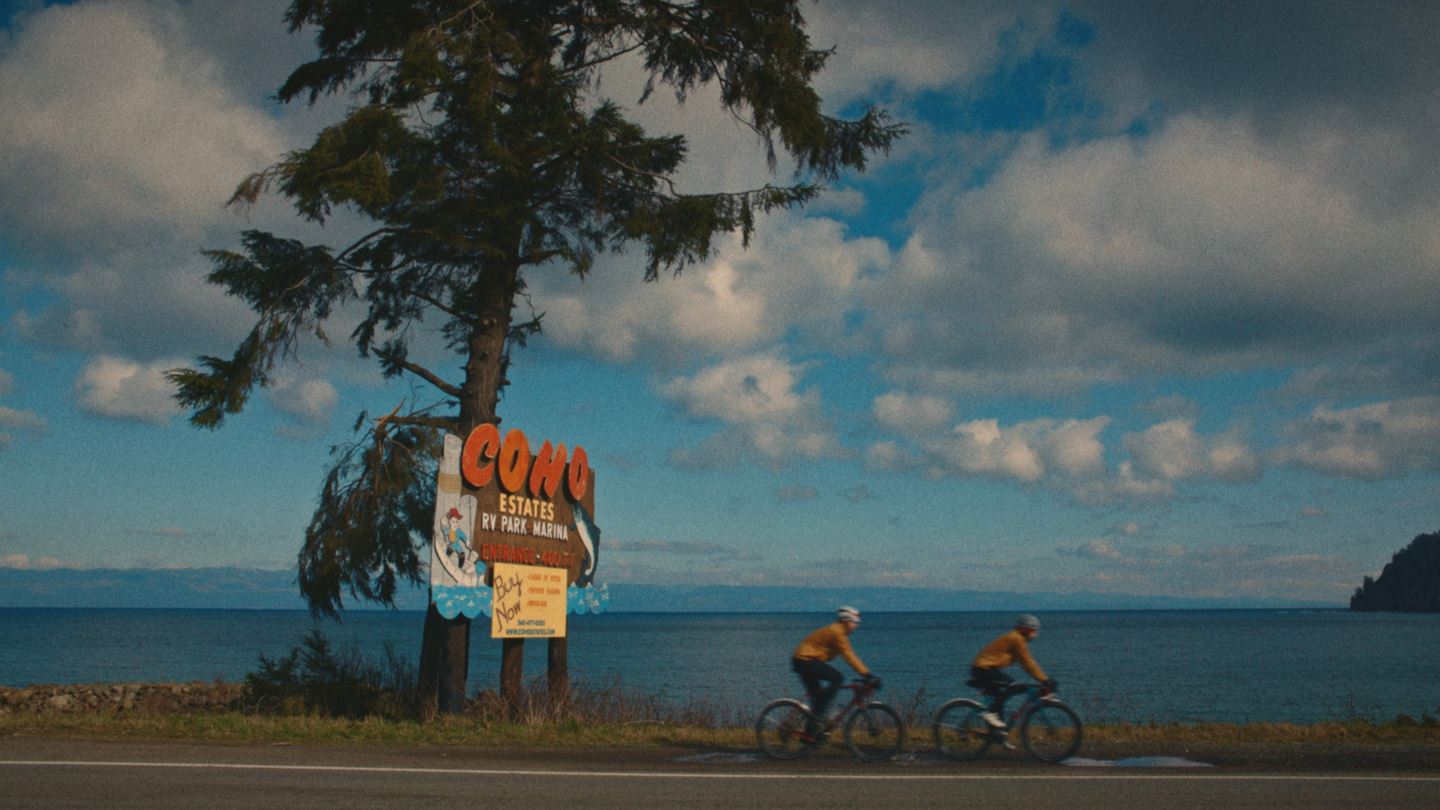 Watch the video below to deep dive into Kiel and Devin's multi-day gravel bike adventure, then read on for an interview with Kiel.

How did you meet Devin and what's your relationship?
Devin and I met around ninth grade. I had gotten more into riding my bike beyond just to get to school or practice. I started riding just to ride. Devin was getting into riding at about the same time. He lived north of the island, super close to my house as the crow flies, but to get around all the bridges and fjords it takes a little while. So, we would ride towards each other and meet up. We'd go for jaunts around the peninsula and the islands.
Then, we both started getting into racing together at the same time and we were hooked. It was fun to discover the sport together. There were a handful of other guys in that same group with us.
Then…life happened. I spent a lot of time traveling, and Devin and his wife started a farm. Our lives were very different in a lot of ways. But a couple of years ago, Devin rediscovered the bike. He hadn't totally given up riding, but he got the bug again. I, in my own way, rediscovered the bike too. In the last two years I've fallen in love with the sport in a completely different way. It's been refreshing.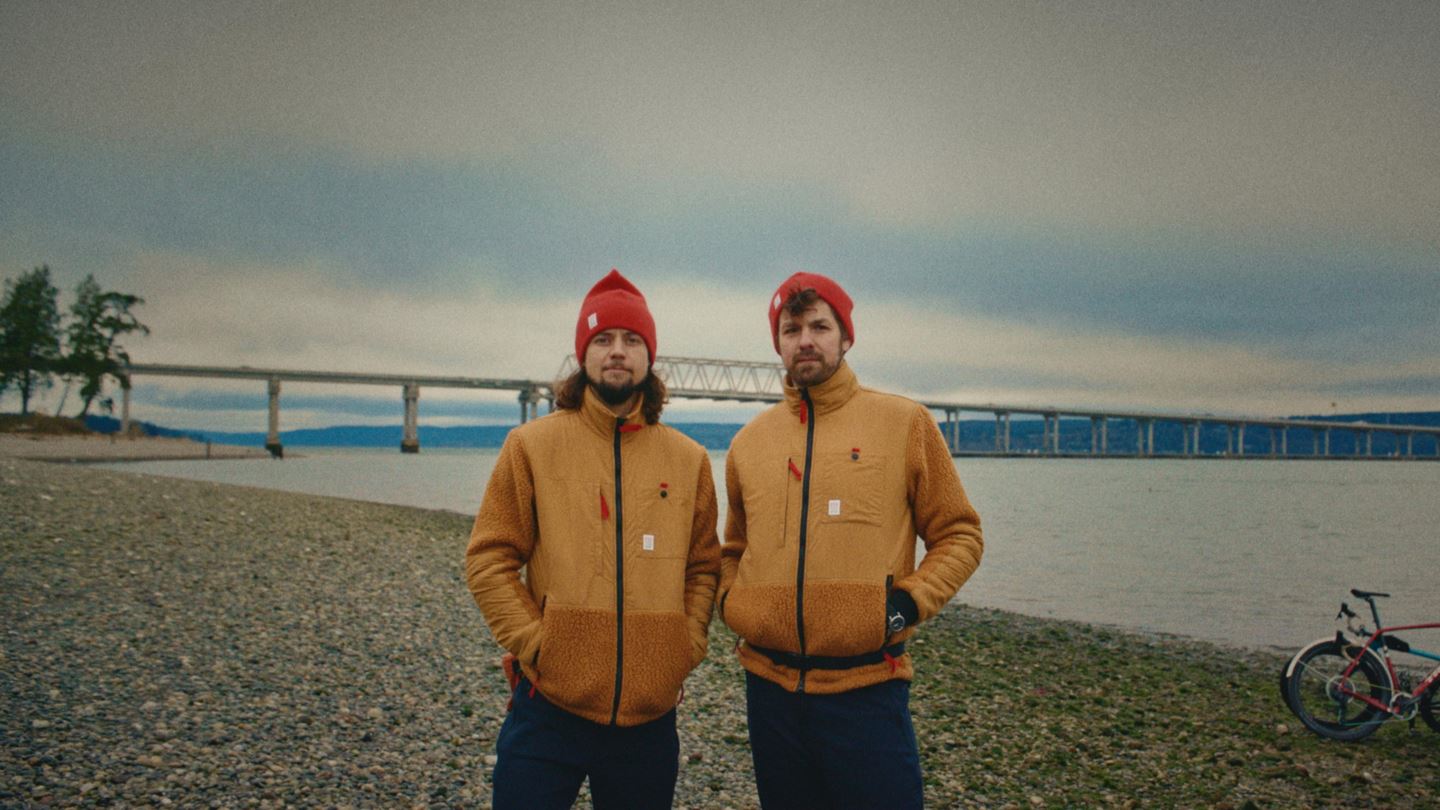 The two of us got this newfound excitement around riding, especially gravel roads. The bikes we're riding and the clothing we're wearing has changed so much since we started. It feels like discovery, and discovery is always fun. We've been going out on the peninsula together the last year or two, just discovering new places to ride. We've both lived here for most of our lives and it's amazing to still find places that are new to us. There's a lot of forest service roads and all these sectors you can connect in ways you didn't used to be able to, because we didn't have the right tools. Getting to watch Devin get excited again, and probably for him to watch me get excited again, has been really fun.
When we first talked about doing this project together, we wanted our reconnection through activity to come through. Cycling was how our friendship first started. To go full circle and have all these different things happen in our lives and end up in the same place 20 years later is pretty cool. It's a unique story but not unique to cycling. What's cool about the bike is that it's something you can do throughout your life. In that sense, it's unsurprising that we've connected through the bike so many years later. For both of us, re-finding new passion around riding has been a really nice experience. This trip was a chance for us to relive some of the adventurous spirit when we first started.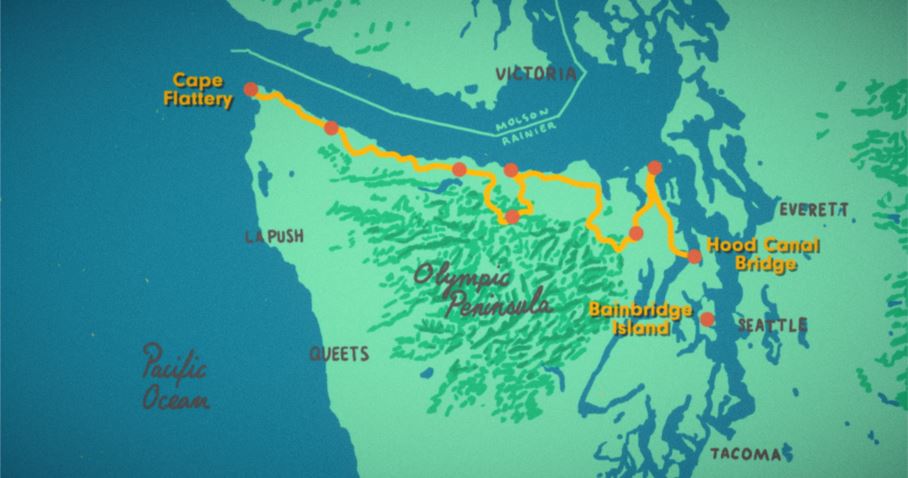 You're used to preparing for traditional road races. You've even done some gravel races like Dirty Kanza. What did it feel like to prepare and plan for this multi-day ride to Cape Flattery?
It's surprisingly intimidating to prepare for something you're not used to doing. Even when I have to prepare for Nationals every year it's a little intimidating because I don't have all my normal resources. The team bus isn't there, the soigneurs, the mechanics. You sort of piece things together. Even the simplest things like remembering to pick up my race numbers the night before the race. Just things that you normally don't think to do. It throws you off your pattern. So it's a good reminder. I love Nationals because it reminds me to be thankful for all the resources I have on the team and to appreciate the job that everyone around us does to keep us going in races.
At Dirty Kanza last year, I remember talking with Pete [Stetina] the night before. We were looking at the number of water bottles we had thinking, "Is this way too much water? Or is it not even close to enough?" We just had no idea. We were packing sandwiches in our bag, then pulling them out and replacing them with bars and gels, then pulling those out and replacing them with pickles. We had no idea what prepared meant. It's kind of cool, because you just have to go find out. Things are going to go wrong, you are going to wish you had something you don't have, you're going to bring too much of something else. That's what makes it an adventure. As long as you have enough tools to get through whatever you need to get through, all of it makes for good stories.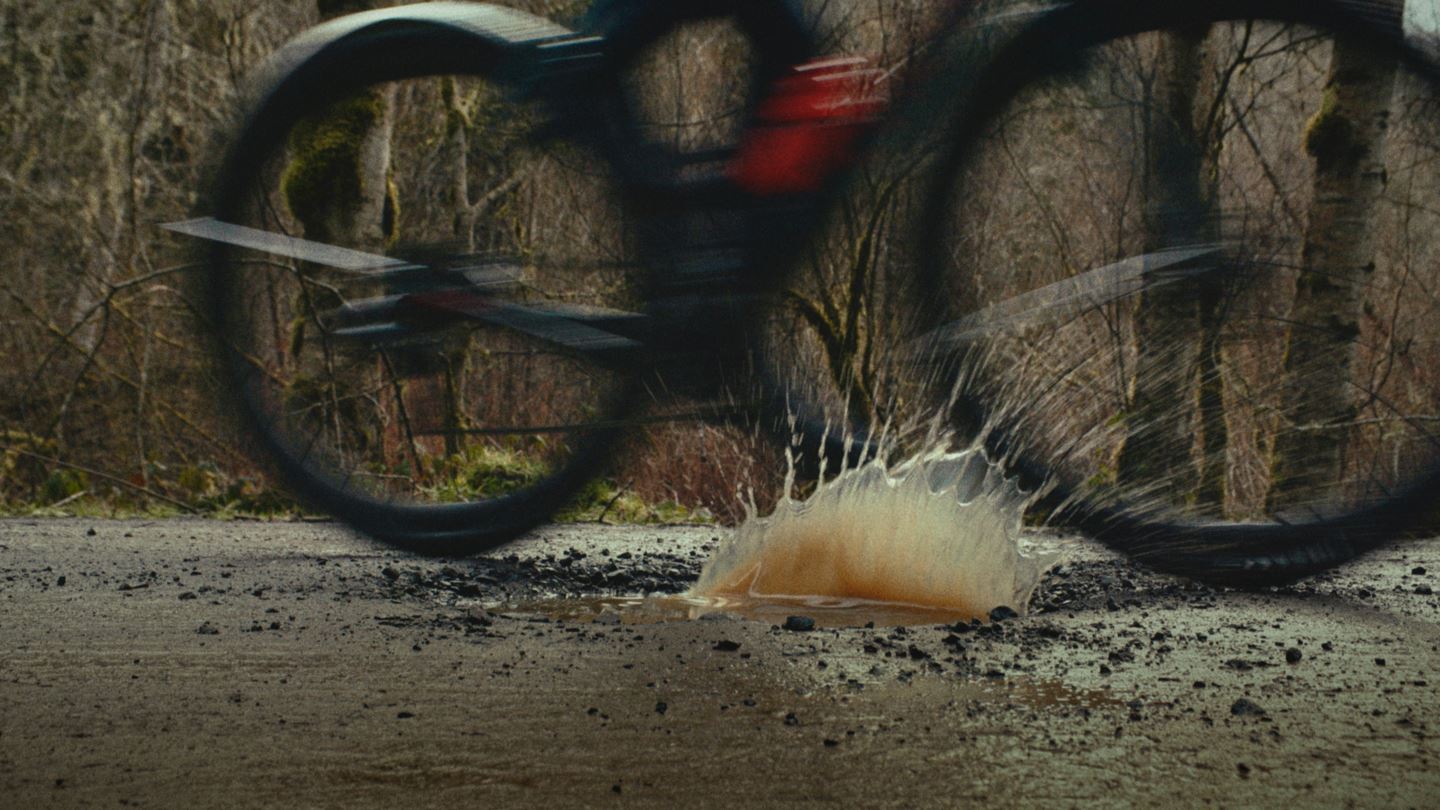 When we were getting ready for this adventure, clothing choices were something we spent a lot of time talking about. We had to ride through snow a couple of times up in the mountains. There was a chance of it pouring rain the whole time, even though we got lucky and it didn't. At one point we were riding in full-on rain gear and sweatpants. You name it, we tried it. It was all learning. It was all stuff I'll put into practice again on the next adventure. Brainstorming the ideas and coming up with the plan is half the fun. Devin and I spent a lot of time on the phone trying to think about all the different things we wanted to cook, what we wanted to stuff in our handlebar bags. Half the fun is just getting ready for the trip.
When you guys were on this trip in February, it seemed like you had the whole race season in front of you. Now of course, so much has changed. Is there anything you learned on the trip that is more relevant than ever?
Absolutely, just looking at the headspace I was in at the time, I had just come home to the wintry Pacific Northwest from three weeks in the summer heat of Australia. It was super focused in Australia. We were there to win and we did win. We were putting in really hard training rides between the races. It was this big block of building towards the Classics. I was really focused in Australia.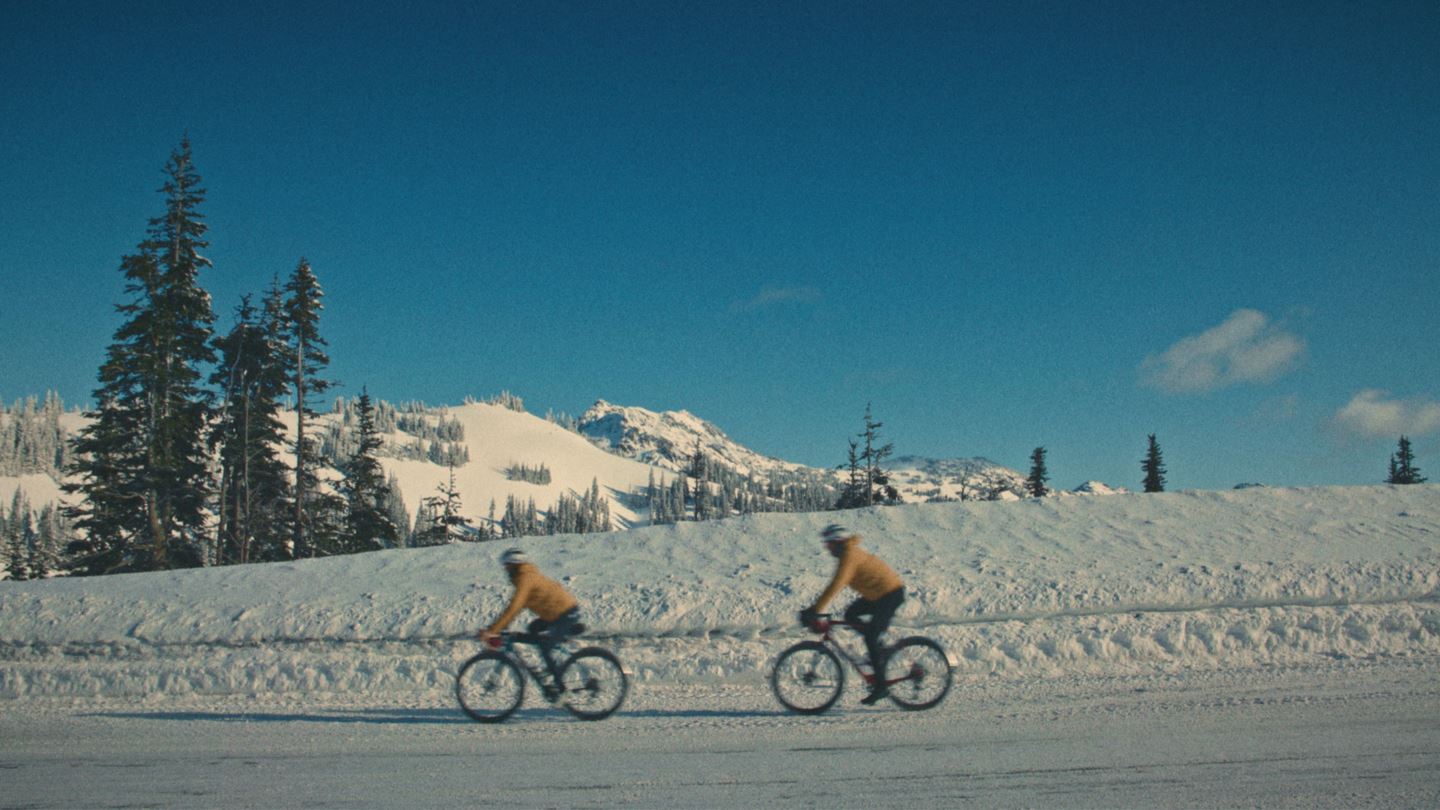 To come back and jump into this creative adventure mode was a juxtaposition that was hard to wrap my head around at first. Then when we got into it, of course it was really fun. I think the biggest lesson during a trip like that is to go with the flow. There are so many variables, you're hopping from one location to the next, and things change on the fly all the time. You have a game plan, and that's important, but you have to be flexible. The final version will not be the version that you imagined.
After we ended the ride, I went back to my house that night and packed to leave for the UAE Tour the next day. It was a really quick turnaround. And I went from a hot location to a cold location back to a hot location. I felt a bit of culture shock when I got plucked back out of the Northwest and thrown into the airport. We had been out in the middle of nowhere for a few days. It had been so green and so beautiful. There were so many eagles we couldn't even count them all. To see these incredible vistas and then to all of a sudden be surrounded by chaos and people at the airport was strange. Then a little bit of time went by, the race got canceled, we got quarantined. I eventually made it back to the U.S., and everything was calm and quiet again. It felt like a roller coaster. I think the biggest lesson for me out of that trip was learning to go with the flow and not just be okay with it but to try to find joy in all of the change.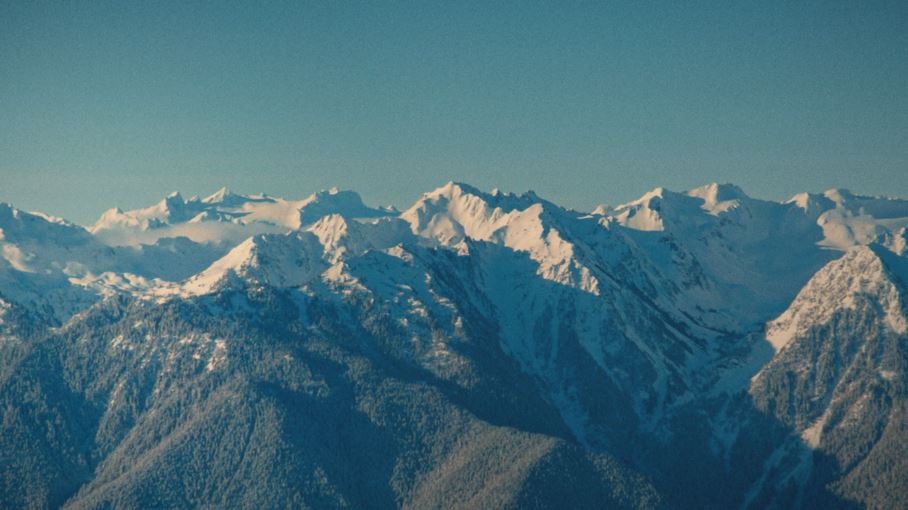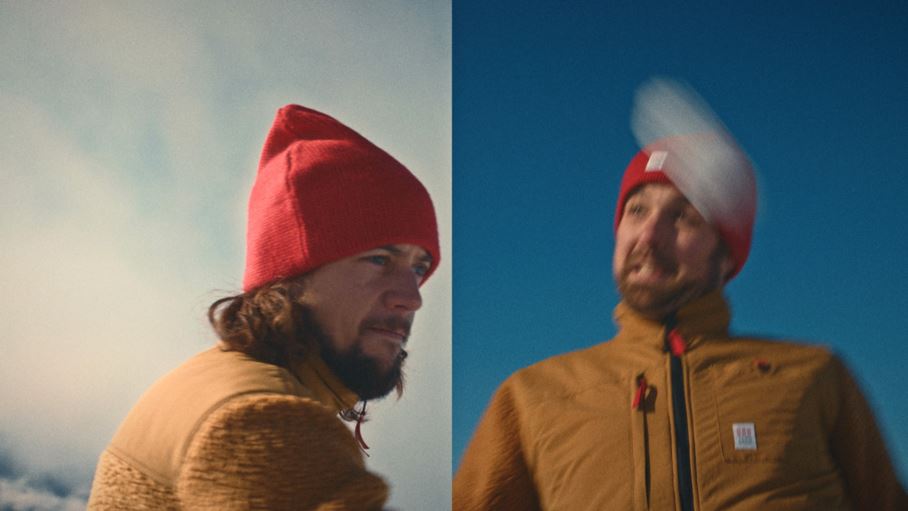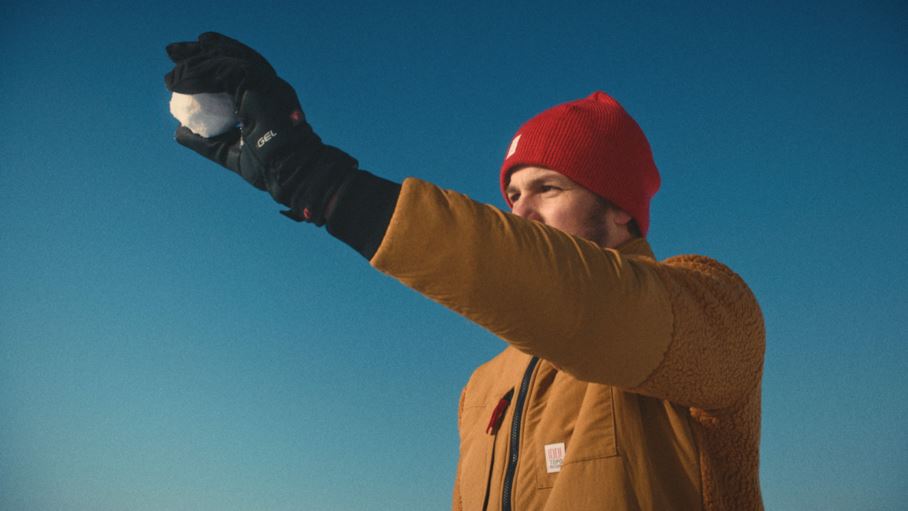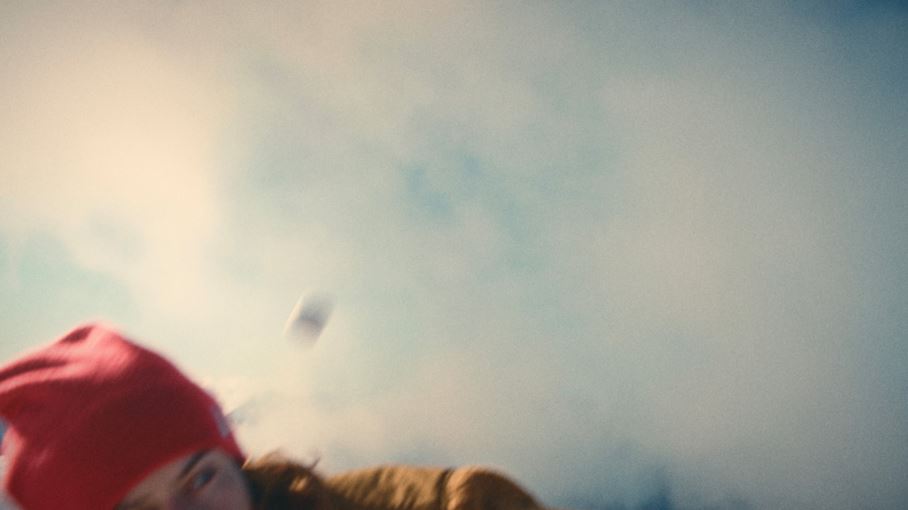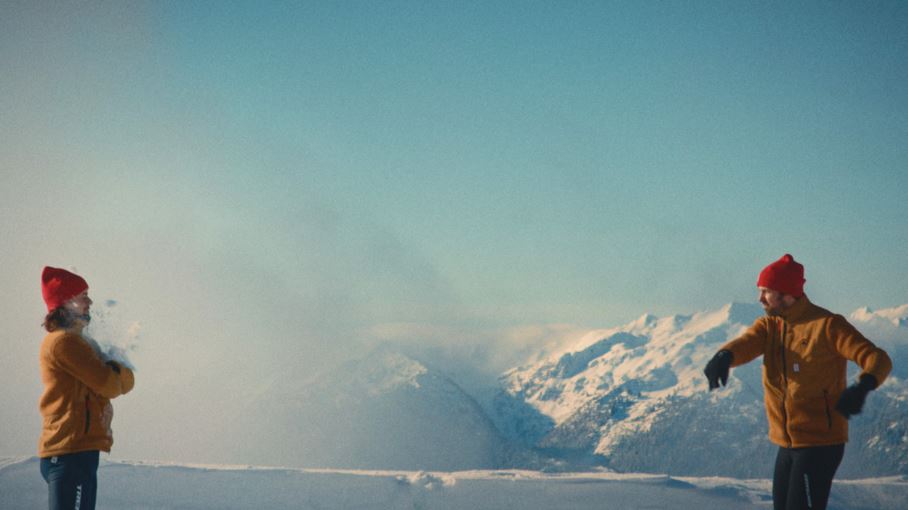 We're so used to training for a specific goal. That's why the situation we're in now with this pandemic is so hard for an athlete. There is no set goal at this point, we're just in a holding pattern. The only point of the trip that Devin and I went on was to go on it. There wasn't a version that it had to be in order to make it worthwhile. Just going on it was enough. That's sort of how it feels right now riding. Just riding and enjoying it is enough. Because that's all we can do.
If this story was about you rediscovering your own backyard, what advice would you give to anyone reading this about how to think about their backyard?
I think it's super easy to see a video like this and have the first thought be "I want to go there and do that." But it would be a mistake to only get that out of this situation. The point really is, this exists wherever you are, you just have to look for it. I say that as someone who is a professional athlete. All I'm supposed to do is to go look for this stuff. And I still miss it, all the time. We just get so wrapped up in our own heads and our own patterns. These kind of amazing places are hidden amongst the weeds in every location where people live. So I hope what this video does is inspire people, of course once it's safe again, to go out and explore their own backyards.