SRAM Senior Race Tech Thorsten Wilhelms' love of TIME Pedals goes way back and is stronger than ever today.
Thorsten Wilhelms got his first big pro win on a wet and miserable day in Delaware. Soon after, a cycling legend gave the young German sprinter a new set of TIME Pedals.
And he's been crazy about TIME Pedals ever since.
In May 1992, Wilhelms sprinted to victory in Stage 1 of the Tour DuPont, a 10-day top stage race on the East Coast of the United States. Three-time Tour de France winner Greg LeMond won the prologue the day before. Wilhelms was in the points jersey, so the amateur German and American veteran had time to talk backstage.
Wilhelms had more than the surprise stage win on his mind. In the previous race, he'd struggled with a saddle sore. That changed his position on the saddle, which altered the pressure of his feet in the pedals, which induced knee pain.
It's a sort of cycling-injury domino effect.
"I mentioned that I was faced with knee problems. Greg organized for his mechanic to get my mechanic some TIME pedals, Wilhelms remembered. "I got the shoes, and I got the TIME pedals. I was able to finish the Tour DuPont and won the point jersey. At the time, I was 22. It was my biggest success."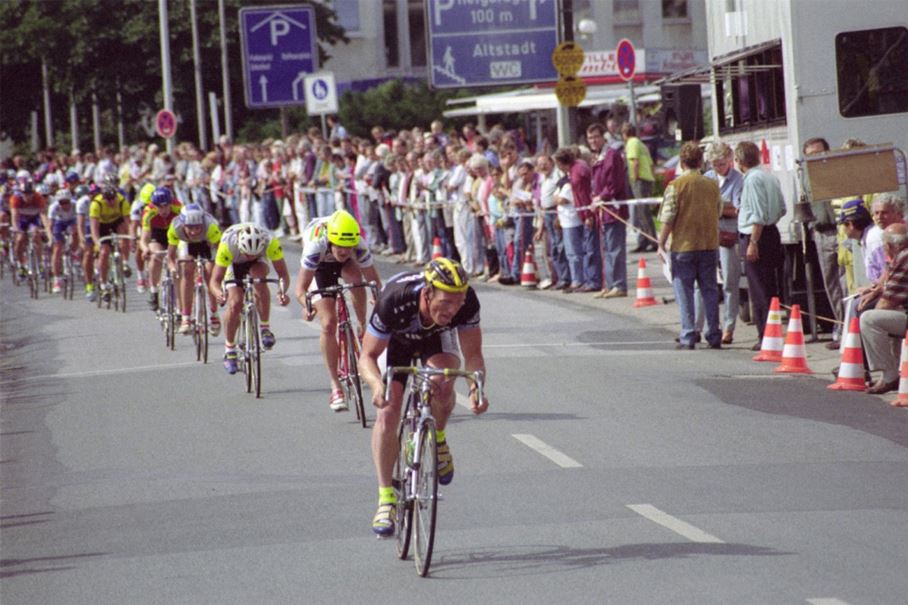 Wilhelms had ridden TIME earlier in his career and now was grateful to be back on them. From that point on, he rode TIME Pedals whenever possible during his career.
And his cycling career has more thrills and chills than a hairy mass sprint.
In 1993, Wilhelms had perhaps his most successful season, winning 17 races, including three stages of the Tour of Sweden. Then, still in his early 20s, he abruptly retired. Wilhelms returned home to help his father save the family car business. He didn't ride for more than five years, gaining 20kg (44 pounds).
In 1999, he returned to racing. He trimmed fat and regained his muscular sprinter's physique. He signed with Team Nürnberger and then Team Coast, winning numerous races on TIME, including the overall, the points classification, and two stages of the Tour of Qatar. He then rode for famed Bianchi Team in 2003. He finished his racing career competing in six-day races on the velodrome, again on TIME Pedals.
After racing, Wilhelms joined the bike industry. A senior race technician, he has worked at SRAM for more than a decade. Wilhelms is a liaison with SRAM's sponsored pro teams and athletes. He supplies and educates athletes and team mechanics on SRAM gear, provides equipment advice, and relays feedback from professional athletes to SRAM's product teams.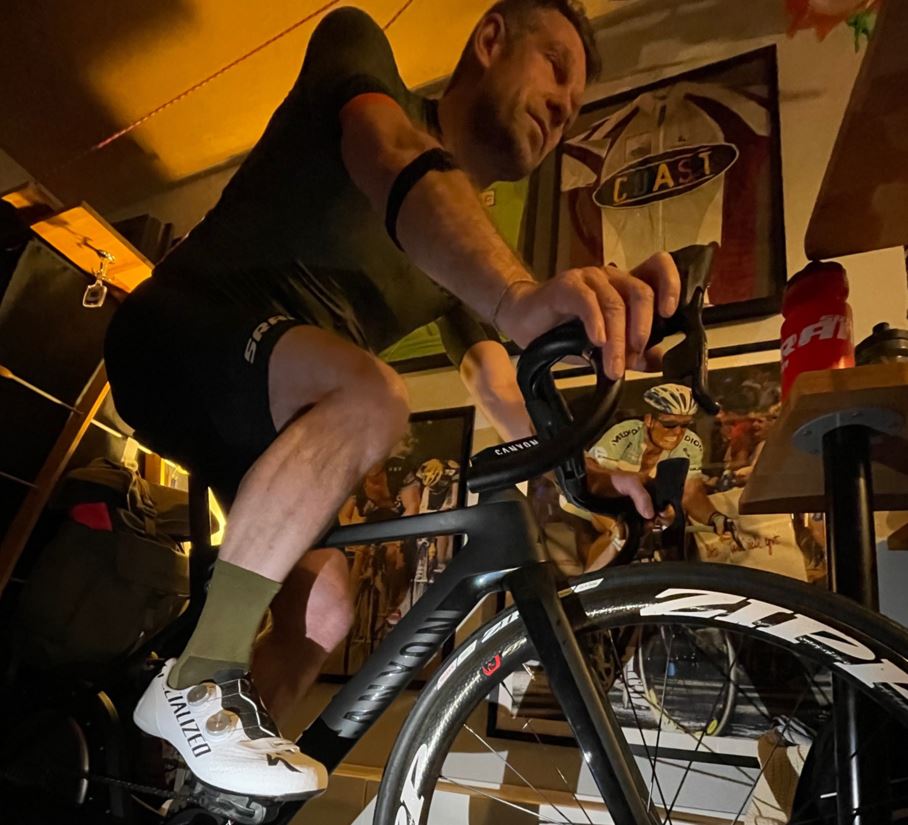 Wilhelms was thrilled when SRAM acquired TIME Pedals last year.
"At that time when I grew up in cycling, TIME was one of the big players. It was such a cool brand. If you were a cyclist, it was clear you needed the TIME pedals. TIME was one of the coolest brands. Greg LeMond and all these guys used TIME. Indurain. Everybody," he said.
Among SRAM's road teams, Team SD Worx was already on TIME. This season, fellow women's WorldTour squad Canyon//SRAM Racing added TIME.
"The sport directors, they grow up also with TIME. They know that brand. They also know at SRAM, we can push things to create a new style and we are more innovative," Wilhelms said. "They trust in the brand. If they just have it in their hand, they see how light it is. Then you feel more stable in the TIME pedal because the surface is bigger and straight. On some other pedals, you have always the feeling you move laterally and horizontal. With TIME, you have the play for your knees, but you feel more stable in the pedal."
That's the essence of TIME.