Words by José Been
Ina-Yoko Teutenberg already held legendary status when Chloe Hosking became her HTC-Columbia teammate a decade ago. With wins at the Tour of Flanders, 20 stages in the Tour de l'Aude, three editions of the Liberty Classic, and seven stages in the Giro Rosa, Teutenberg had plenty to teach the then-19-year-old Australian. The mentorship that began back then has been rekindled with the renowned German sprinter behind the wheel of the team car and Hosking eyeing bunch sprints for cycling's newest super team Trek-Segafredo.
"I am stoked to be working with Ina again," Hosking says from Australia. "As a young rider from Australia in Europe, I was incredibly fortunate to have spent the first three years of my career alongside Ina. It was an amazing experience which at the time I didn't appreciate enough."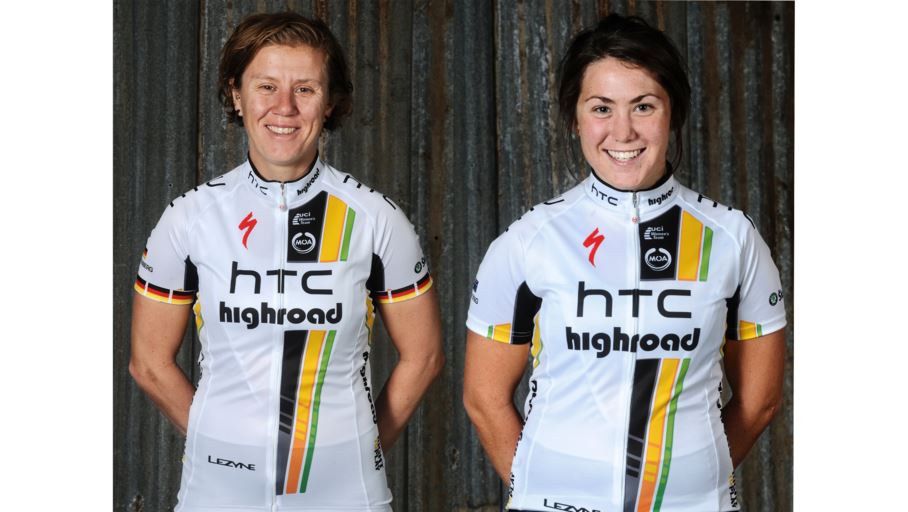 I remember Chloe to be a bit shy, but she listened well. There was a race I asked her to keep Kirsten Wild off my wheel, and she did that.

–Ina-Yoko Teutenberg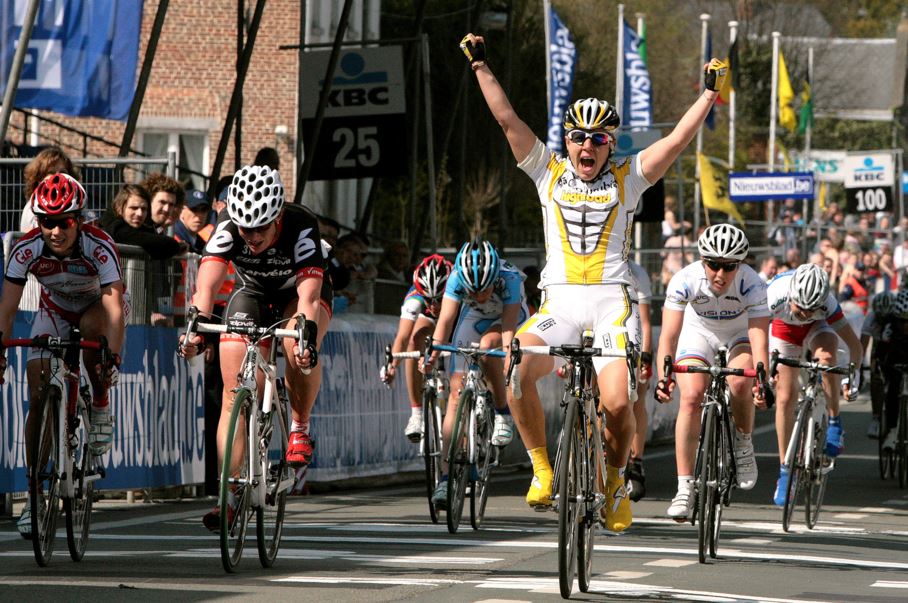 Teutenberg celebrates winning the 2009 Tour of Flanders over Kirsten Wild. Photos by Getty.
"There was also a race where I didn't know where the finish was," Chloe remembers with a big smile. "Ina said to me: 'you didn't study the road book, did you?' And no, I hadn't studied the road book. I do study it every time now, even if I have done the race many times before."
There are many laughs between the two. The atmosphere is light, but the jokes they make can sometimes be bleak. The dynamic of the 'say-it-like-it-is' Teutenberg versus the bubbly Hosking has always been like this. Good cop or bad cop, they both have the same goal in mind: excel at what they do.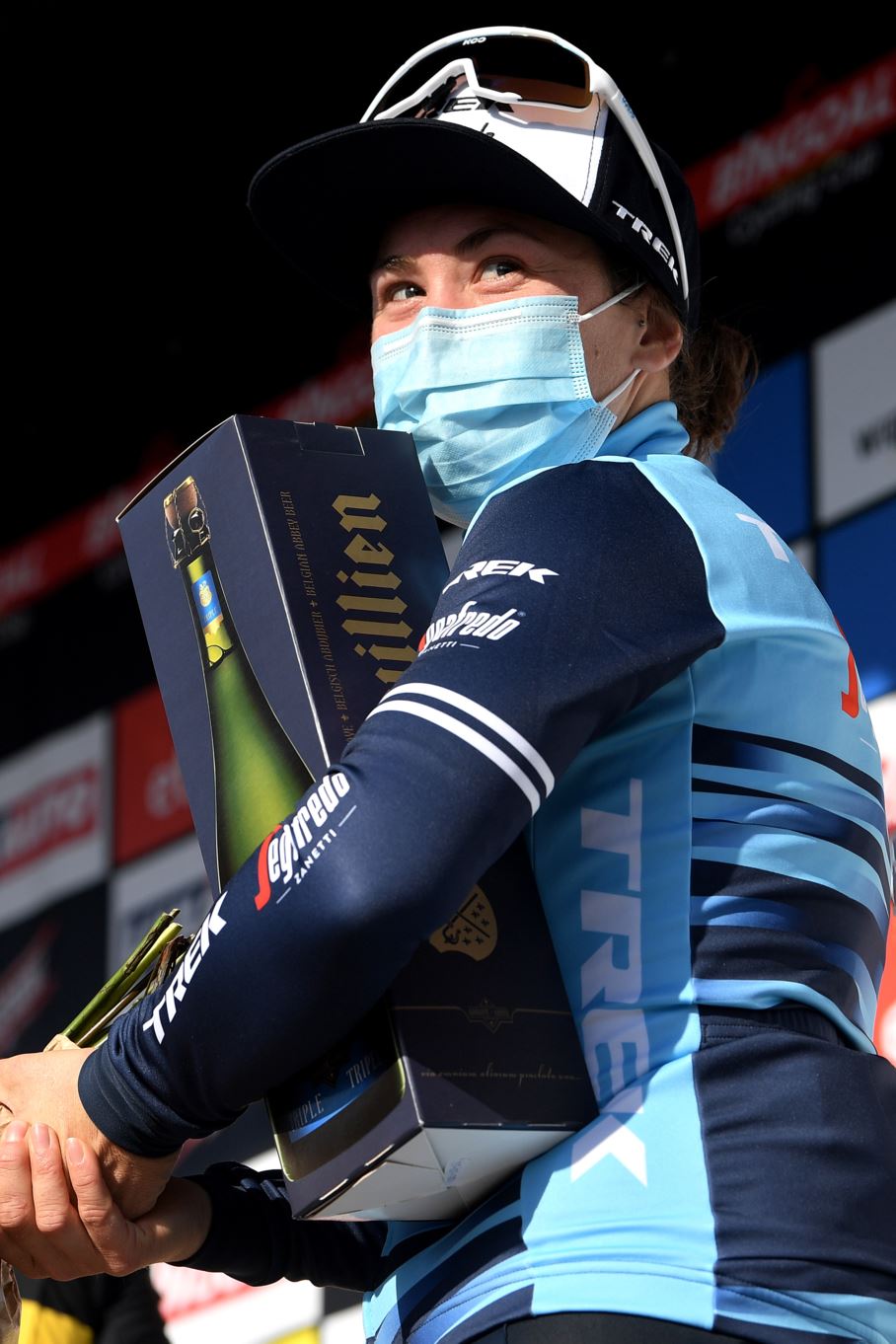 Hosking's smile can't be masked after finishing third in the 2021 Le Samyn des Dames. Photo by Getty.
Hosking recalls getting dropped in Thüringen Rundfahrt. "I arrived at the finish line and was completely empty. Ina came up to me, all showered and dressed because she had been in the first group, and said: 'You haven't trained enough. Go home and train more.' Those things stay with you as a rider."
When Teutenberg had to retire too early due to a concussion caused by a fall in the Drentse 8 in 2013, she took up the role of team manager at various teams. When Trek-Segafredo decided to start a women's team in 2019, she and former world champion Giorgia Bronzini were hired as sports directors.
"I had ridden with Giorgia when I was on Wiggle-High 5," Hosking says. "She is a good laugh although the roles are now different. She will be my boss and I report to her every week, which reminds me that I should do that now."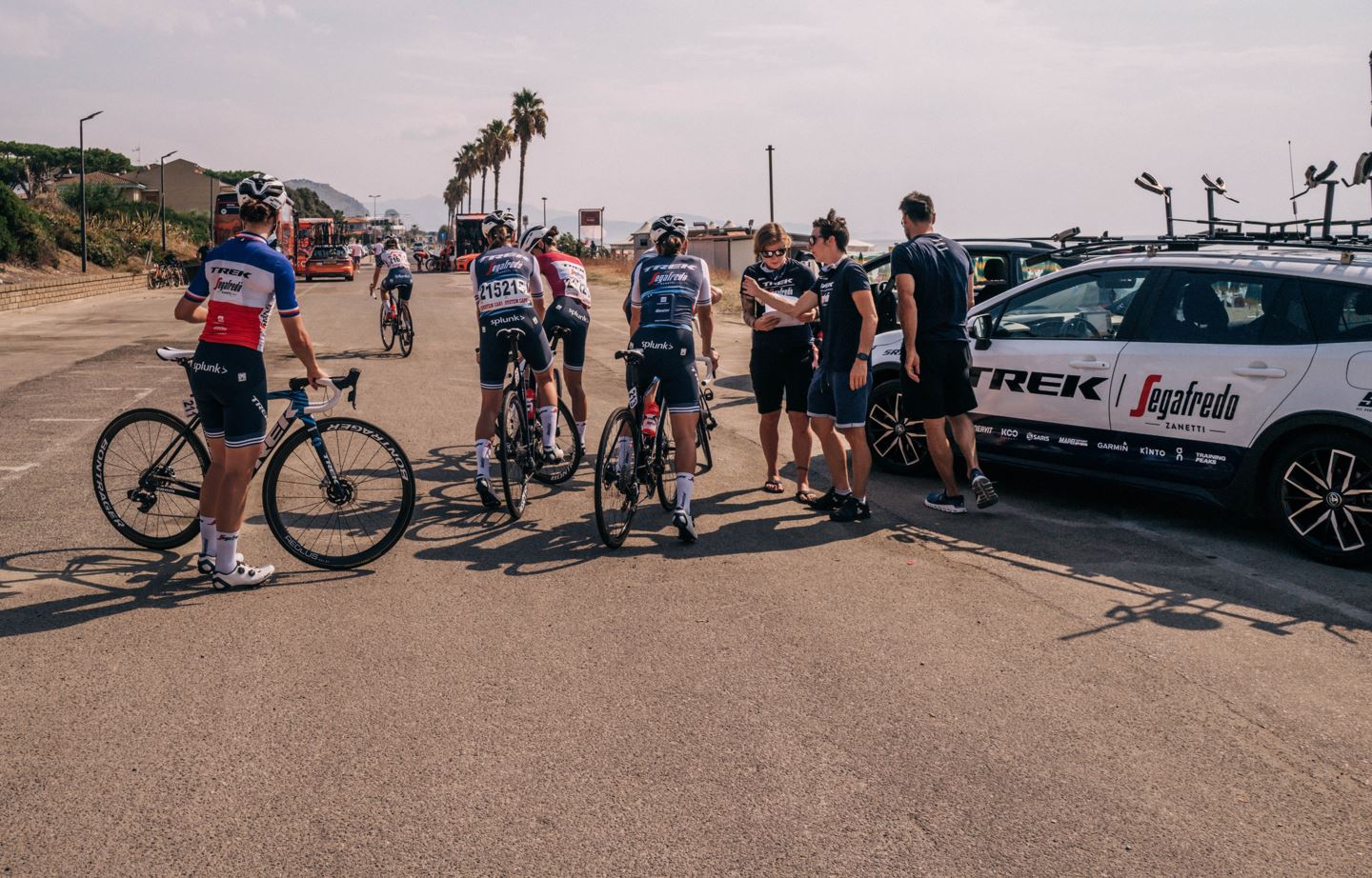 Hosking stayed in Australia through the national championships before coming to Europe for Omloop Het Nieuwsblad. The fast Australian joins a team with fellow sprinters Amalie Dideriksen and Letizia Paternoster, two riders who are also focusing on the Olympics this year in the track cycling events. 2020 was a very successful season for Trek-Segafredo, but that doesn't mean Teutenberg rests easy.
"It's always harder to be consistent and it won't come easy this year. We won three WorldTour races but are working hard to stay on top. We signed more power for the flat races and that takes the pressure of the climbers. If, for example, you have an early win in the Giro Rosa, it takes pressure away. Chloe knows all of the northern races very well because she has ridden them herself many times."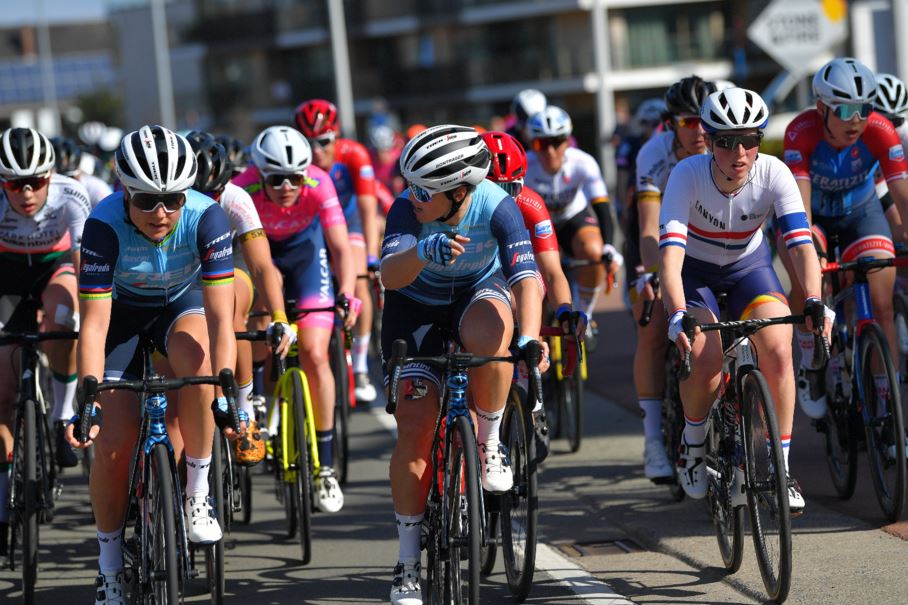 Dideriksen and Hosking during the 2021 Oxyclean Classic. Photo by Getty.
Trek-Segafredo is a mixture of very experienced riders and talented youngsters like Elynor Backstedt, Letizia Paternoster and Shirin van Anrooij. Teutenberg sees how things have changed over the years.
"When we went abroad, we sometimes couldn't call home for weeks because it was expensive. Chloe stepped on a plane to Europe when she was 18 years young. She became a stronger person because she all had to figure it out herself," Teutenberg says.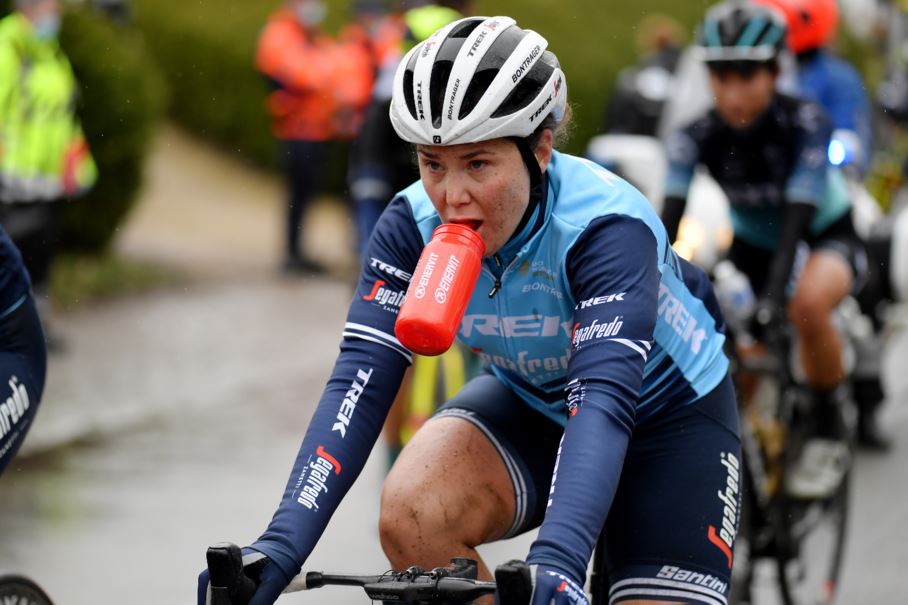 "I want to be for younger riders what Ina was for me in the first years of my career: a mentor," Hosking says. "She was firm, but I think she mellowed a bit over the years. I hope that Ina molded my leadership style. She was always happy when teammates won. I see myself as the best lead-out in the world and also take pride in helping others win," Hosking says.
Teutenberg chimes in by saying that Chloe will never not say she is the best at something. "And she is not even American!" She laughs.
Teutenberg approached Hosking before Trek-Segafredo, but a contract didn't materialize then. Now was the time for Hosking to join the team.
"From the outside you can just see how professional the team is," Hosking continues. "Unfortunately, I wasn't able to visit the team camp, but I am keeping my fingers crossed for next year. So far, I have been impressed by the level of communication and equipment. You can see the professionalism of this team in everything they do."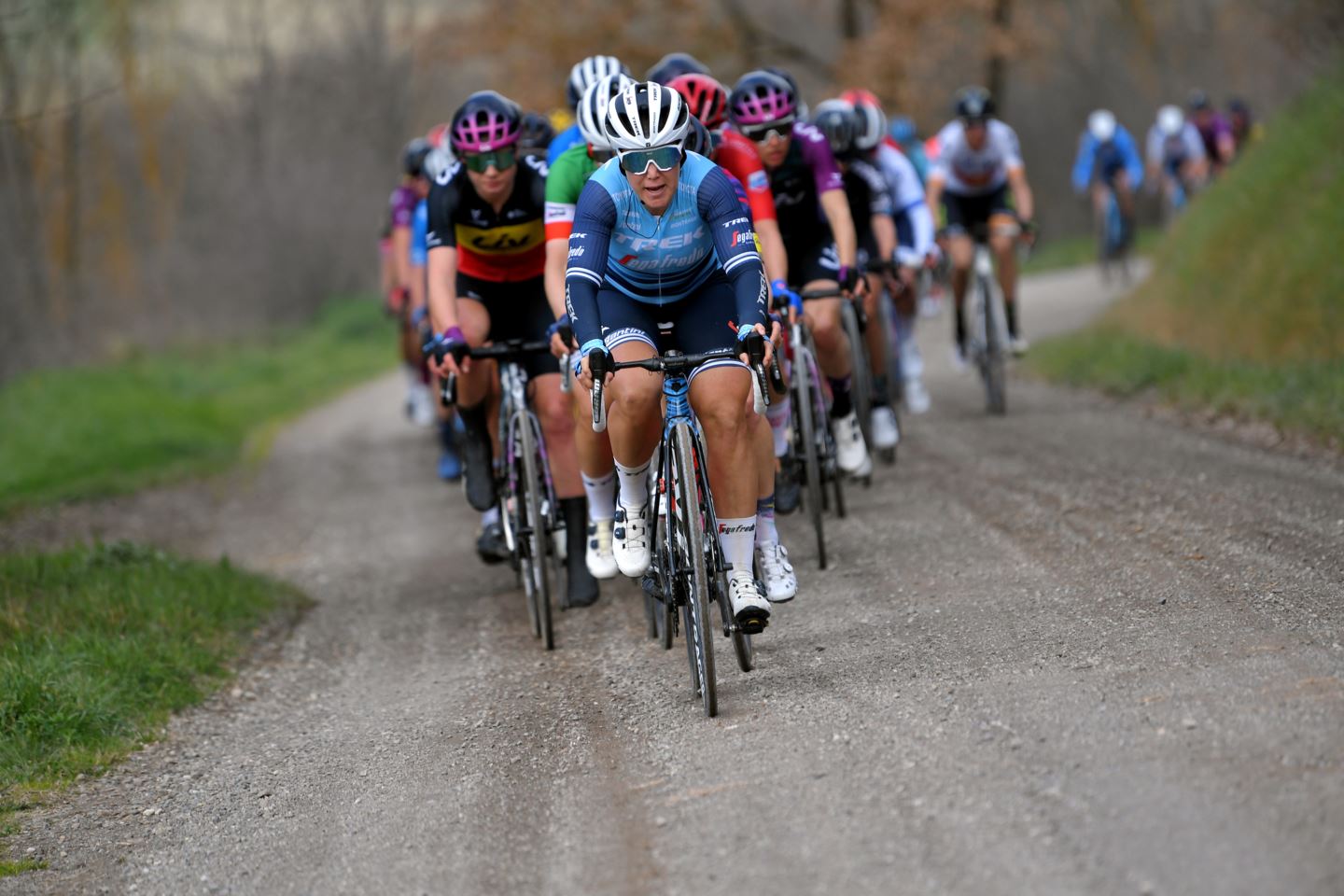 Comparisons between the two riders come naturally.
"It's easy to compare us because we both won bunch sprints, but that's too easy. I was a much better time triallist than Chloe is, but Chloe is much better for the team atmosphere on the bus. She is not a bitch like me," Teutenberg laughs. "She is Chloe, and you don't want her to become someone else."
"I want to win sprints like Ina did," Hosking replies. "I want to show up to the races and be ready. This team is so good so I want to take my opportunities when they come. Races like De Panne, Scheldeprijs or RideLondon are races that suit me and I am looking forward to taking on fast sprinters like Lorena Wiebes or Jolien d'Hoore. I also love a race like Omloop Het Nieuwsblad or Vargårdå in Sweden. It's so technical and fun on the gravel. But as said, I get huge satisfaction from leading teammates out as well. I have a good one-minute power, which I need for the lead-out."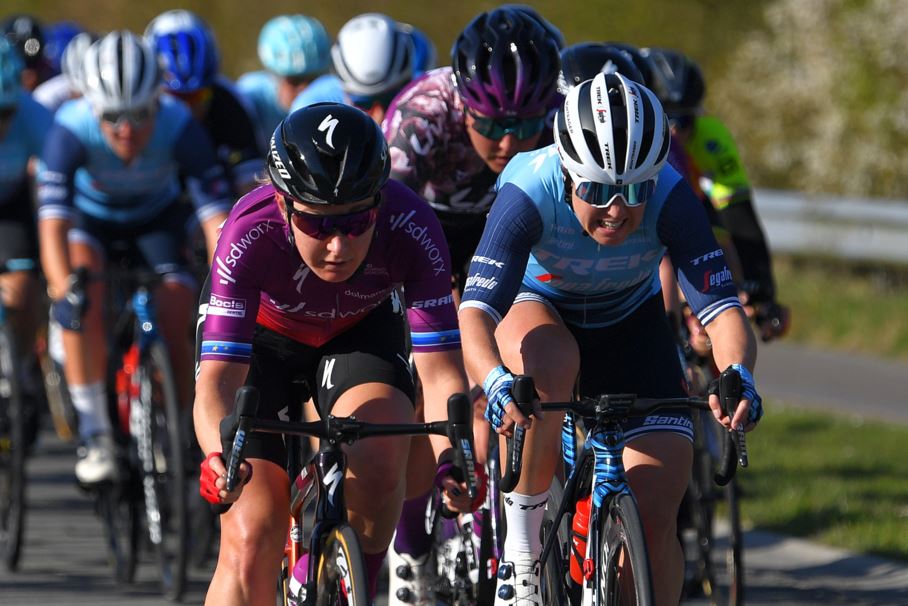 Photo by Getty.
This fall we all hope to witness the very first edition of Paris-Roubaix for women. With multiple possible winners in the squad, Trek-Segafredo has already done numerous recons.
"Obviously I have never ridden Roubaix myself, but am really looking forward to being part of it as a sports director," Teutenberg looks ahead. "It will be a very hard race with the first long cobbled sector coming after only 30 kilometers. Most riders will be gone by then. It will be a special day for sure."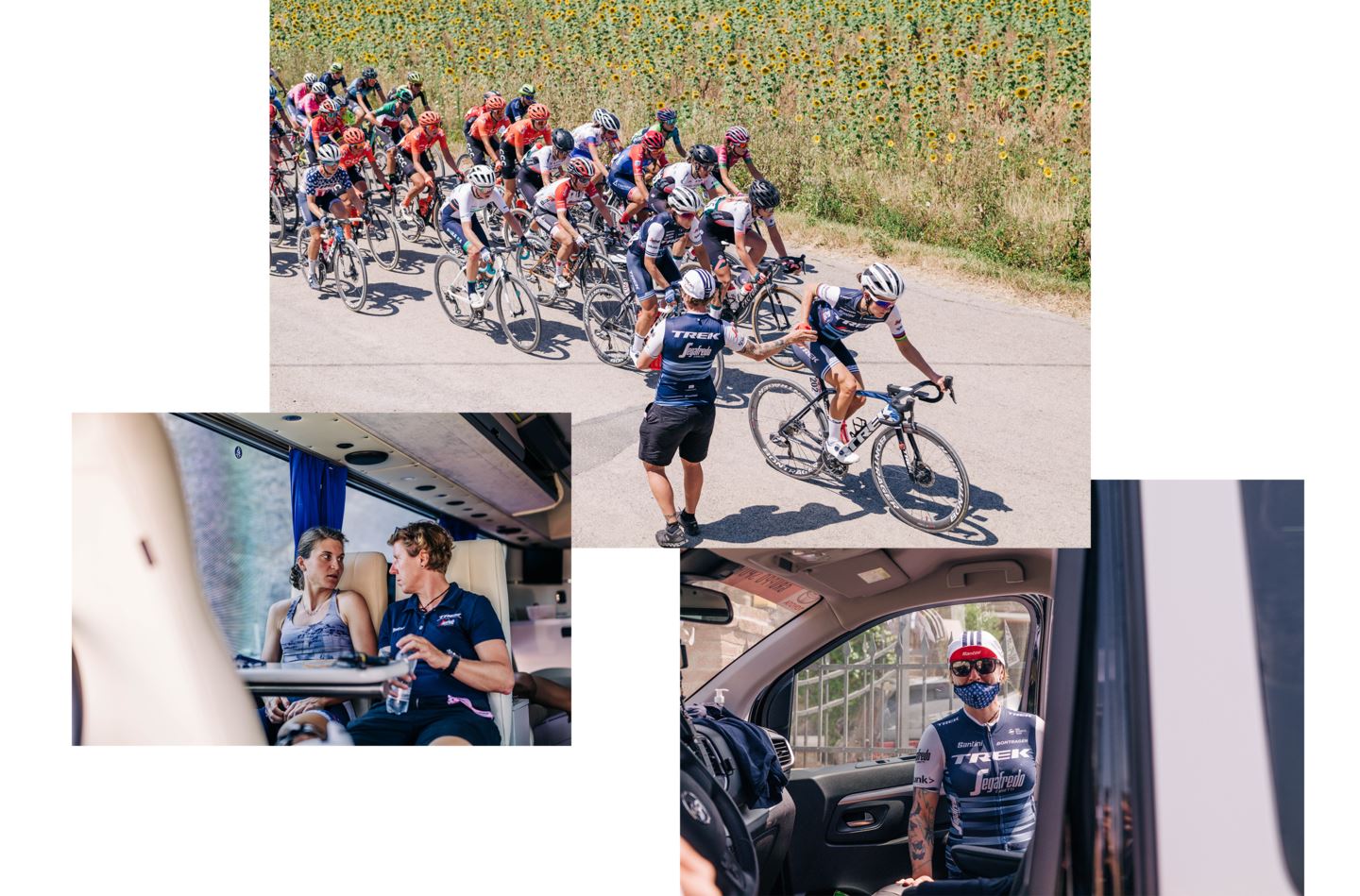 Ina-Yoko Teutenberg, Chloe Hosking, and the rest of Trek-Segafredo are featured in The Run Up, a new web series that will take you inside some of the WorldTour's best teams in the days leading up to cycling's biggest races. Episodes will be available here.