Learn about Zipp's 353 NSW Tubeless Disc-brake wheelset from two engineers who helped design it. We peppered Zipp design engineers John Leachman and Ben Waite with questions about the 353 NSW to come up with five facts on the 353: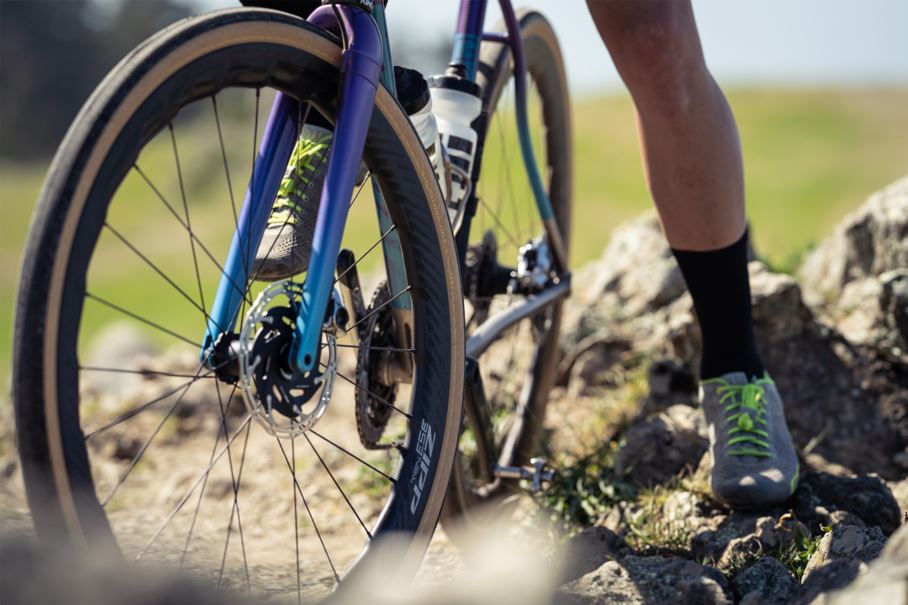 It's versatile
Roadies will love the 353 NSW Tubeless Disc-brake wheelset for obvious reasons, with its ultra-light weight, aero benefits, and hookless rim-tire interface. But the 353 NSW excels beyond the pavement. The 353 NSW is ideal for modern disc-brake road bikes. Its rim has an undulating 45mm deep rim shape with a 25mm internal width hookless rim profile and maximum outside width of 30mm. Also, 28mm is the minimum tire width for the Zipp 353 NSW wheel.
This wheel, it can be pretty much anything you want it to be. It's great on the road. You can ride 28mm tires. That's what we optimized everything around, You can turn around the next day and throw some gravel tires on there and take it out and hit the all-road sections.

–Zipp design engineer John Leachman
It's (really) light
Our proprietary Sawtooth rim profile takes design cues from nature (whale fins, specifically!) for our highest performing wheel regarding aero efficiency and crosswind stability. The Hyperfoil™ nodes provide structural strength, allowing the rim to be made lighter. The 353 NSW is the lightest non-tubular Zipp wheelset ever at 1255g (580g front, 675g rear), based on 12mm thru-axle end caps and XDR driver rear hub configuration. (No tape or valve included in the weight.) "It's our lightest clincher," Ben said.
It's made in Indy
Zipp, founded in 1988, grew up in the motorsports hotbed of Indianapolis with its vast expertise in working with carbon fiber. Our SRAM facility on Indy's northwest side is home to Zipp engineering, manufacturing, and testing. "This is a handmade product," John said. "We don't have robots back there mass-producing this," John said. "There are people who are putting this together who are just as passionate about what they are doing as we are through the design process."
It's relentlessly tested
Zipp's Indy test lab is evaluating prototype wheels 24/7. We also employ our RollingRoad™, a sort of treadmill for bikes with varying road surfaces. But we still rely on real-world test riders across the globe. For the 353 NSW, this included sending wheels to MOVISTAR TEAM, CANYON//SRAM Racing, and gravel/adventure racer Payson McElveen. Amazingly, the day after the 353 NSW's introduction, Kasia Niewiadoma of CANYON//SRAM Racing rode the new wheelset to second place at la Flèche Wallonne in Huy, Belgium.
We have over 40,000 test miles on the 353. That gives us a lot of confidence in everything we see in the lab.

–Zipp Design Engineer Ben Waite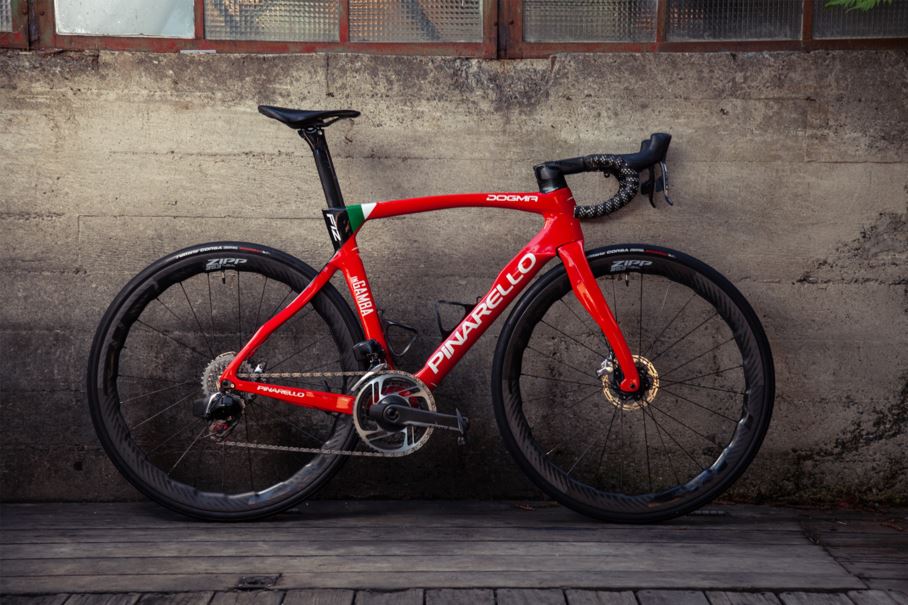 It's infused with TSE™
The 353 NSW's combination of a new rim laminate with a wider rim profile optimized for tire interface transforms your ride experience to overcome the four barriers to speed: wind resistance, gravity, rolling resistance, and vibration losses. That's the power of Zipp's Total System Efficiency™, or TSE™.
Vibration loss, specifically, wastes your watts and saps your speed.
"In the old days when you had narrow tires, you'd pump up to 120 or 130 psi thinking that you were minimizing that contact patch and lowering resistance. If you roll across the pavement, think about all the micro-cracks in the ground: Every time a high-pressure tire rolls over that, it's going to bump it. There will be a little bit of air underneath the tire. Every time that tire hits the ground again, it decelerates it," Ben said. "It's kind of like the old mountain bike idea that you want to have rubber on the ground with a big (contact) patch all the time, so you'll be able to control it."
Cover photo by @jeredgruber
All other photos courtesy of @AboveCategory