It's a new era for American crit racing. In October, L39ion of Los Angeles put on the first Into The Lion's Den to showcase their vision for the future. Big primes, rider names and numbers on jerseys, and equal prize purses were some of the features on display in Sacramento. We caught it all for their latest video on SRAMtv:
They're not reinventing the wheel, but they're changing racing.

–Dave Towle, race announcer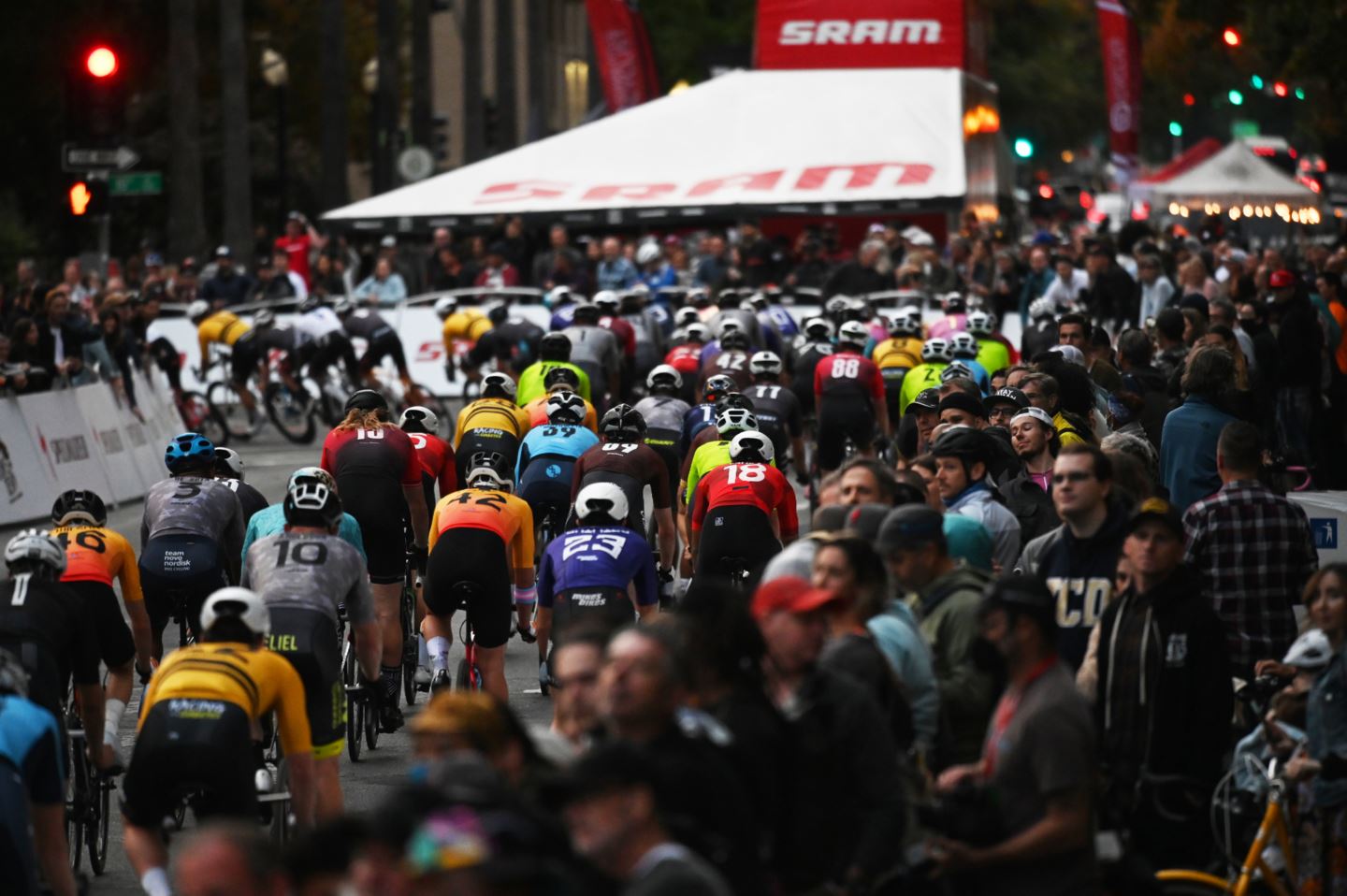 Not only did Into the Lion's Den offer the largest prize purse in U.S. crit racing history of $100,000, but it also provided an equal payout for pro women and men.
"This is an opportunity to change and create impact that lasts for generations," Justin Williams, L39ion co-founder, explained. "There's not supposed to be a men's or a women's team. It's a team that has men and women on it."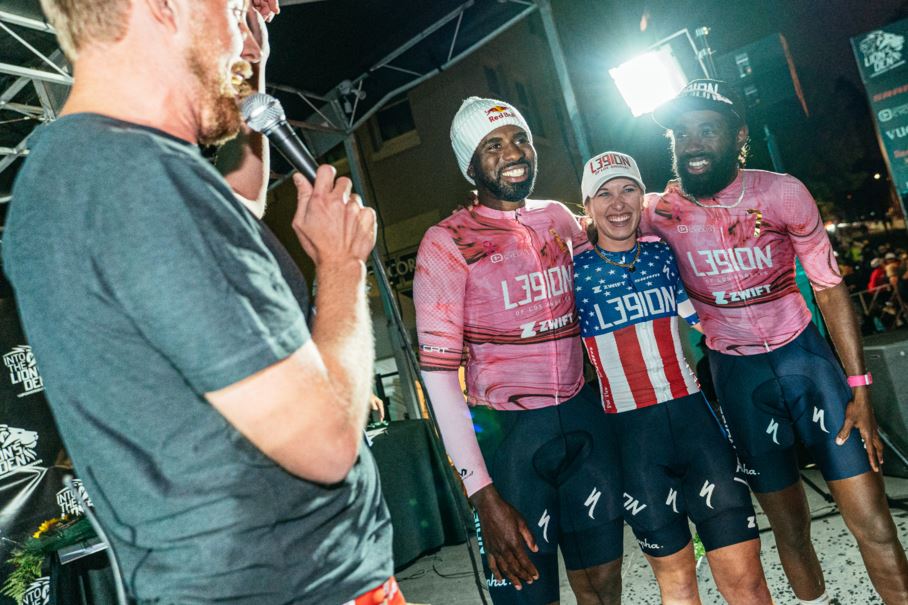 Ayesha McGowan of Liv Racing competed in the women's pro field and commended L39ion for bringing a new level of energy to some of the country's biggest crits.
"American bike racing can definitely use a boost, and that's exactly what they're doing. They've done a really good job of making bike racing something that people who don't know anything about bikes can get excited about. We need that."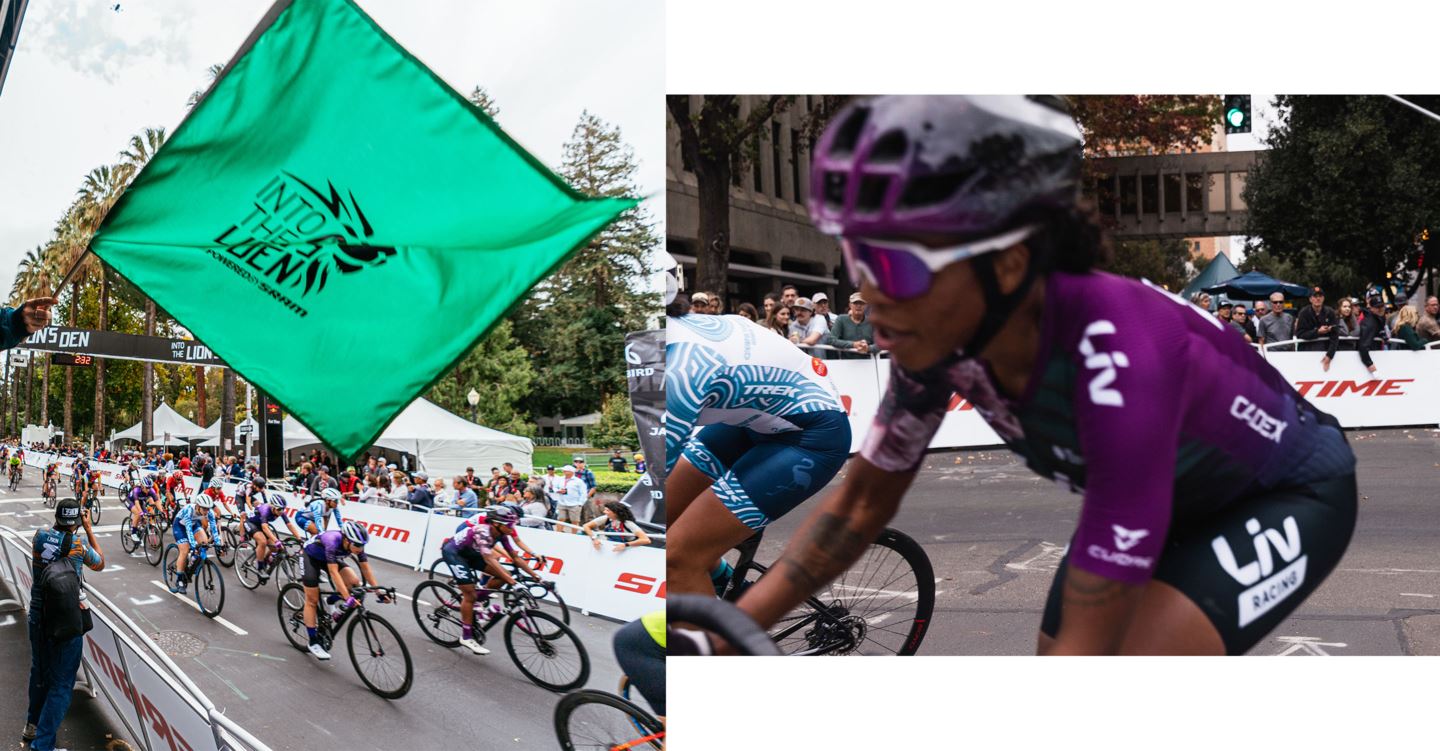 L39ion's mechanic Cody Pham knows firsthand how important the team's efforts have been in growing the sport.
"A lot of us grew up as local roadies and fixie kids out in L.A., so seeing them go from where they were to where they are now has been pretty amazing, not just for what they've done personally but what they've done for the culture of the sport and bringing more people into it. That's really all we care about, bringing in people of color, being mad ethnic together…that's what we do."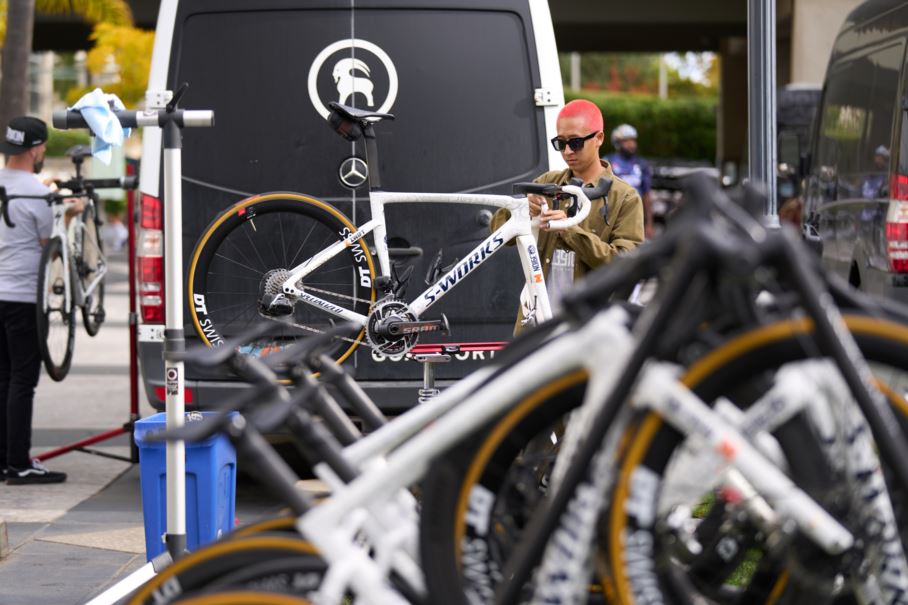 The other thing they do is win. Justin Williams took first in the pro men's race, followed by Trinity Racing's Luke Lamperti. The other half the of Williams brother dynamic duo Cory rounded out the podium in third.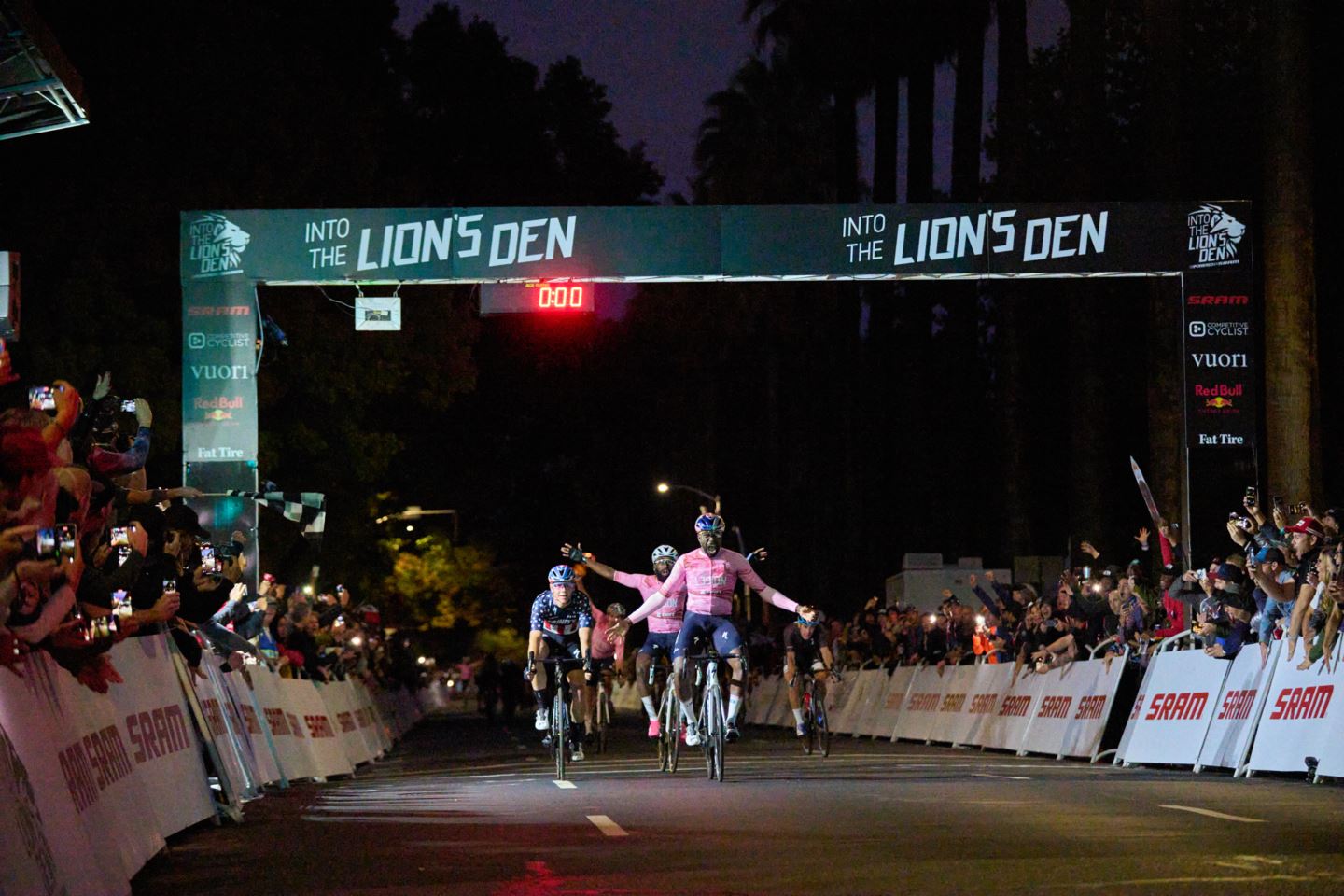 SRAM athletes also swept the women's side of things with Rally Cycling's Olivia Ray taking the win. L39ion's Kendall Ryan and Amy Pieters of Team SD Worx joined the champagne shower in second and third respectively.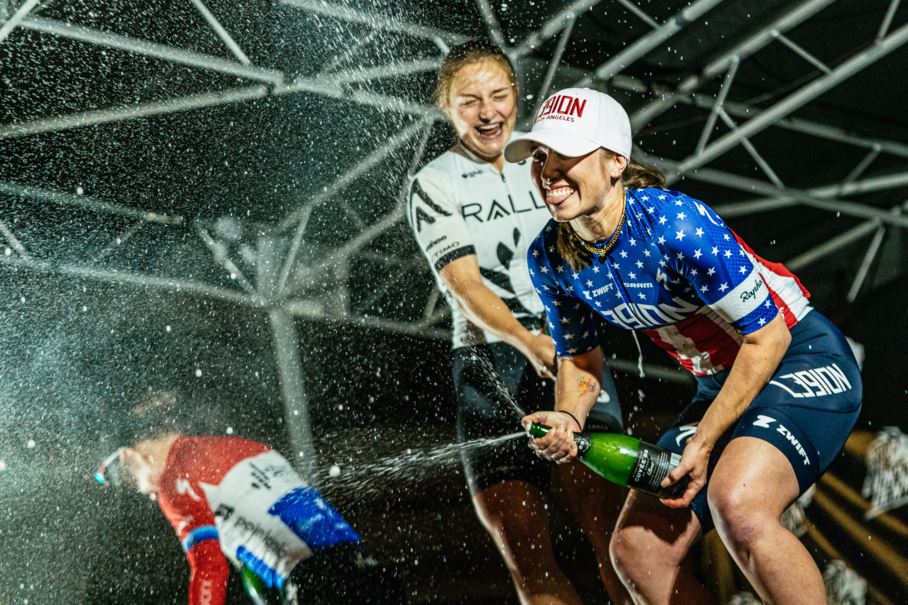 Rahsaan Bahati of Bahati Racing took an announcer role during the event and enlightened the crowd on why L39ion is consistently racking up top race results.
"What L39ion is doing right now is about building a family and a community. If you look at their roster, they have some really good riders. They're not the best riders in the U.S., but they are the best team because of the way they come together and race as a family."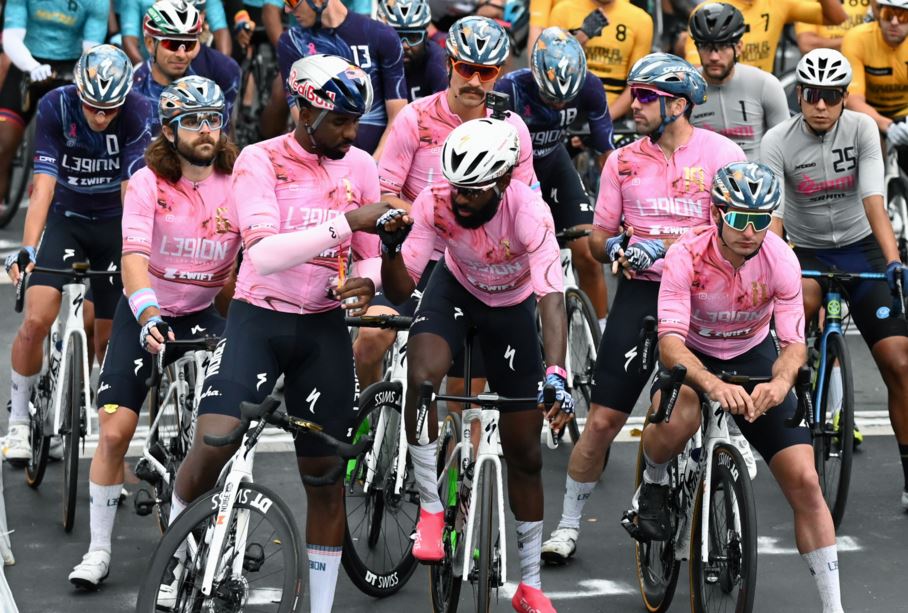 The Williams brothers formed this family on the foundation of changing perspectives within cycling by promoting diversity, representation, and inclusion.
"Everyone has a visual understanding of what they think cycling is, and our job is to turn that on its head," Justin said.
L39ion's inaugural crit certainly turned heads, and it's just the beginning for the team. The future of the sport in the U.S. seems extra bright after visiting the Lion's Den.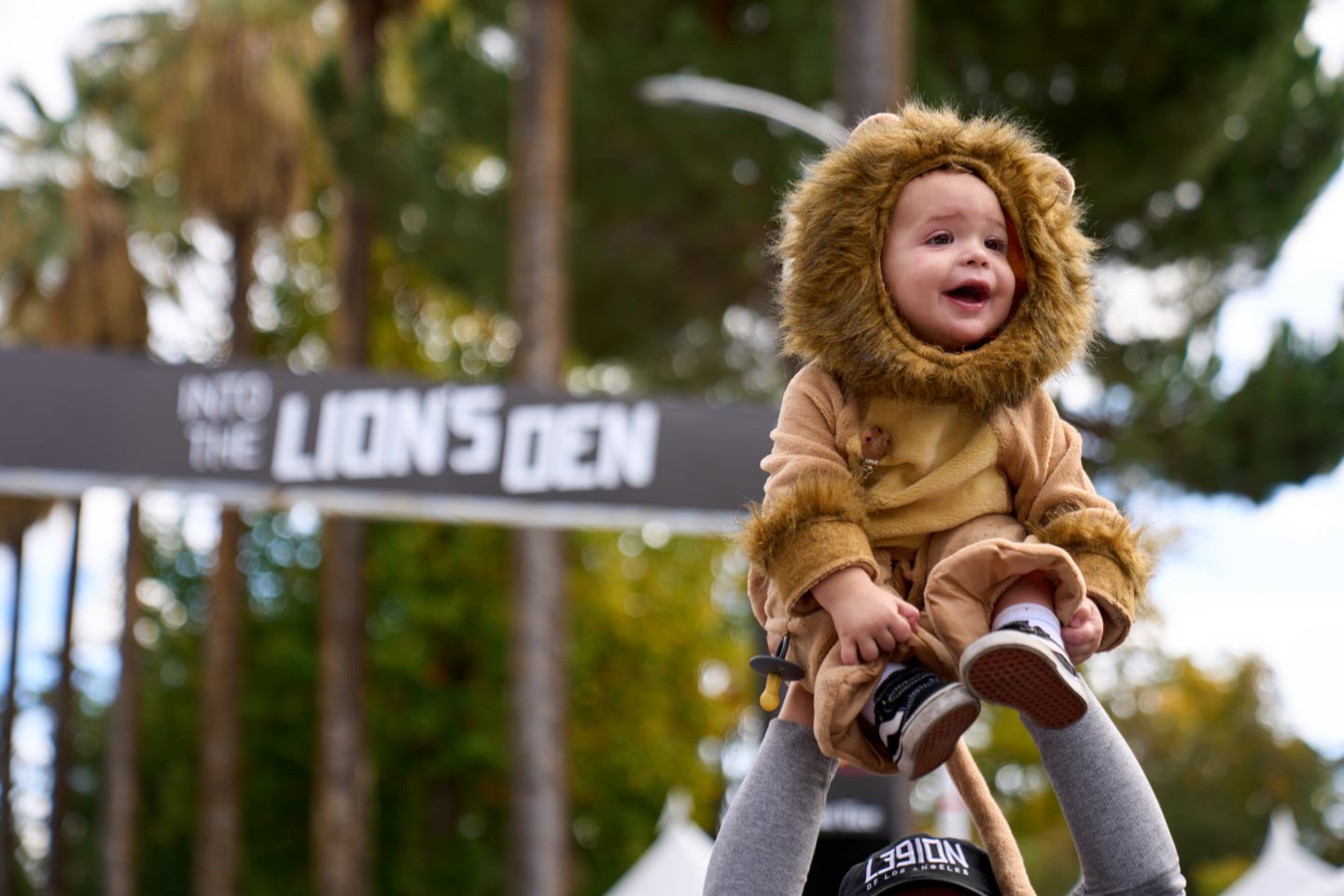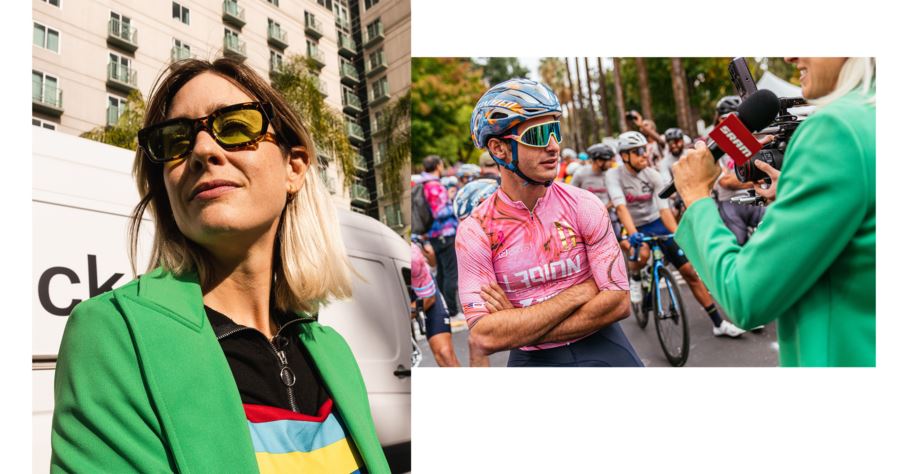 Stay tuned for more episodes on our YouTube channel.