Isabeau Courdurier of LAPIERRE ZIPP COLLECTIVE is all about speed… except when it comes to Fernand Le Van. The old Volkswagen is a passion project that teaches the EWS champ patience and the value of a day off exploring. Isabeau talks with us about this crazy season, her team, and riding Zipp 3ZERO MOTO. Lapierre Zipp Collective depends on RockShox Lyrik Ultimate, ZIPP 3ZERO Moto wheels, SRAM X01 Eagle AXS, SRAM G2 Ultimate, RockShox Super Deluxe Ultimate Coil, and RockShox Reverb.
How would you describe the vibe on the team?
It's like a family! We share the same passion for riding but also the same will of reaching our absolute best level. I feel we are all striving together toward our goals. I am stoked to be part of a group. I gained a lot since I joined them.
What was the hardest part of not racing for so long this season?
The hardest part for me was to not know exactly when racing was going to resume. I also was not believing it was going to happen until we were on the race. It made obviously finding the motivation harder and a lot of training Plan B were involved.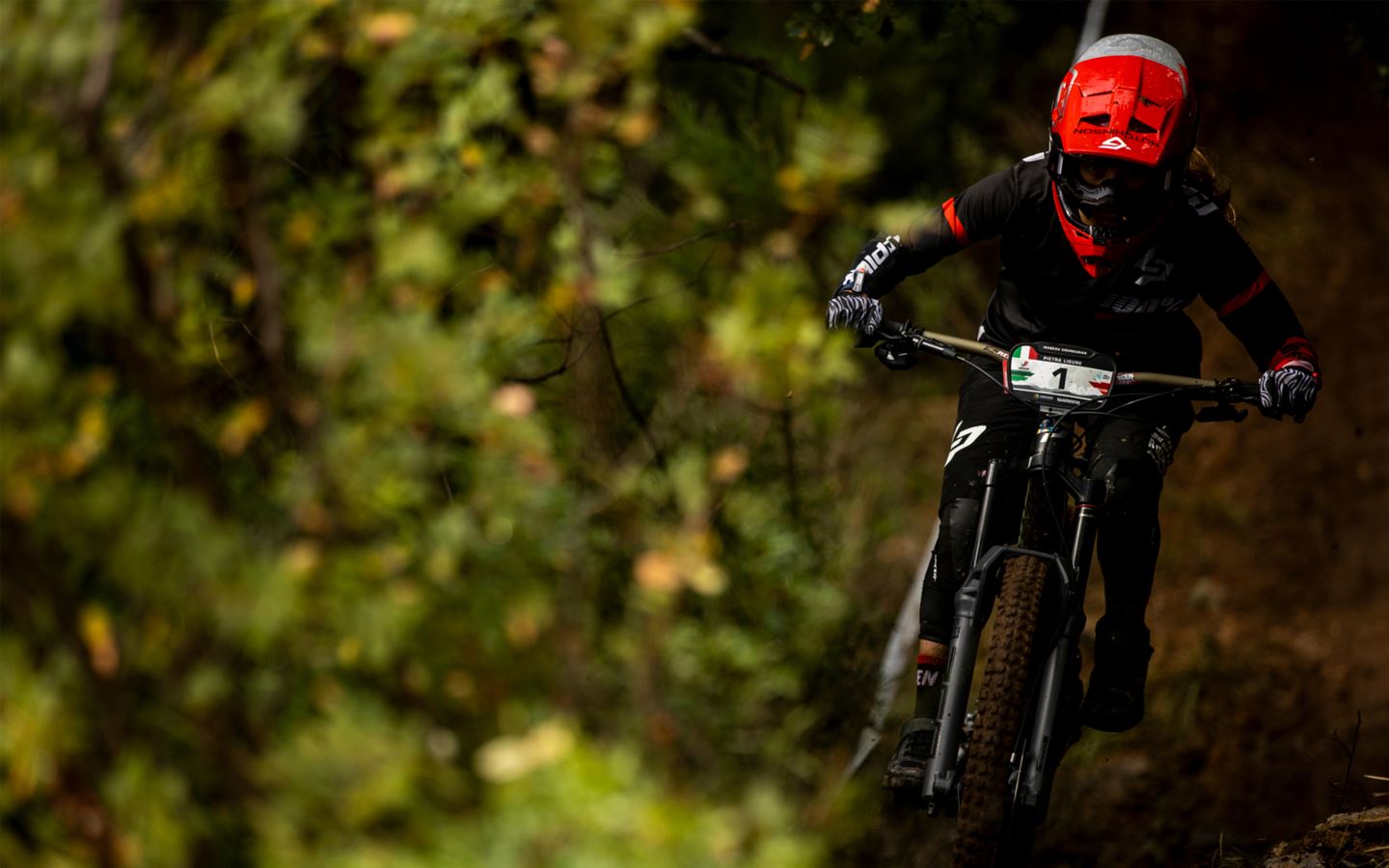 With the extra time from the delayed start of racing, did you do anything different, either on the bike or for fun? Perhaps even a new hobby or project?
I took time to take a bit more of myself. I did a lot of yoga and took some time off the bike. I have been constantly juggling between races and training, and it felt like time just stopped. It was good at first, and at one point I clearly missed being out riding my bike!
The conditions were tough at the EWS in Switzerland. How does your strategy or preparation change when the conditions are wet and muddy?
Strategy in wet conditions is always for me to ride smoother. I believe the more relaxed I am the better I will ride in these conditions. It is also about acknowledging you will make mistakes and accepting it. It is mostly a mental strategy. In terms of bike preparation, I tune my suspensions a bit differently and tires choices play a huge role.
What has it been like to train and ride on the 3ZERO MOTO wheels this year?
I loved them straight away on my first ride! The grip is incredible and it's just the right balance of rigidity and flex. I tested them on my local trail and was able to ride faster on the first try.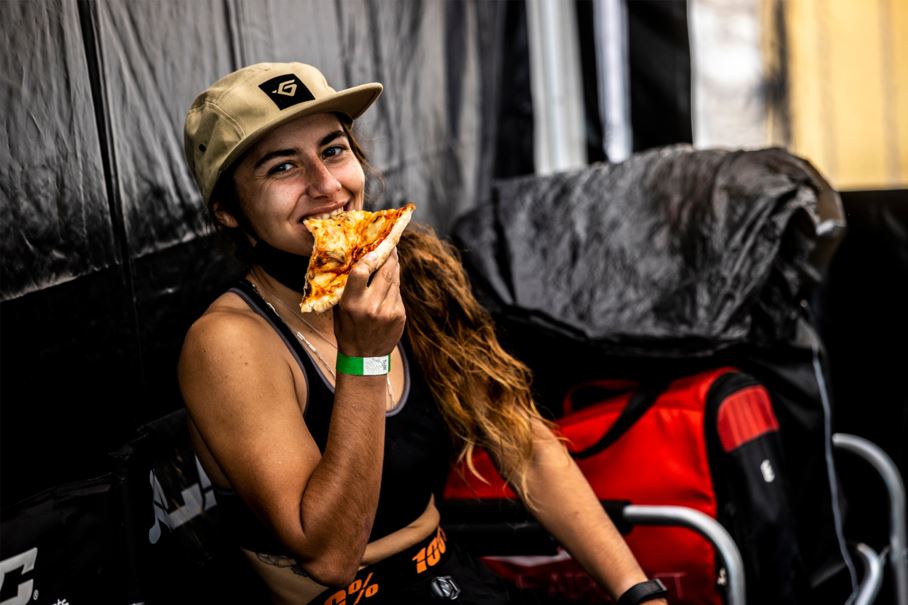 Where is your favorite place in the world to ride?
I love Whistler and Squamish! It's no surprise that their trails are among the best in the world. But I also love to go to South America to discover new places.
How would you contrast racing/courses in Europe with those in North America? Is altitude a factor?
I would say Europe racing is mostly awkward, tight and sketchy! Most of the time we race on former hiking trails that are highly technical. In North America, especially in the United States races tend to be at high altitude and it always makes it harder. Living at sea level I need to have a time of acclimation before I am ready to hit full gaz.
What is your favorite breakfast before a full day of training?
Mostly cereals or bread with peanut butter and sliced banana.
What other forms of training do you do? Road cycling? What off-the-bike training have you found most effective? I rode cycle a lot! I also spend a lot of time in the gym. And off the bike I love snowboarding, running, ski touring... mostly all sports that will take me to the mountains.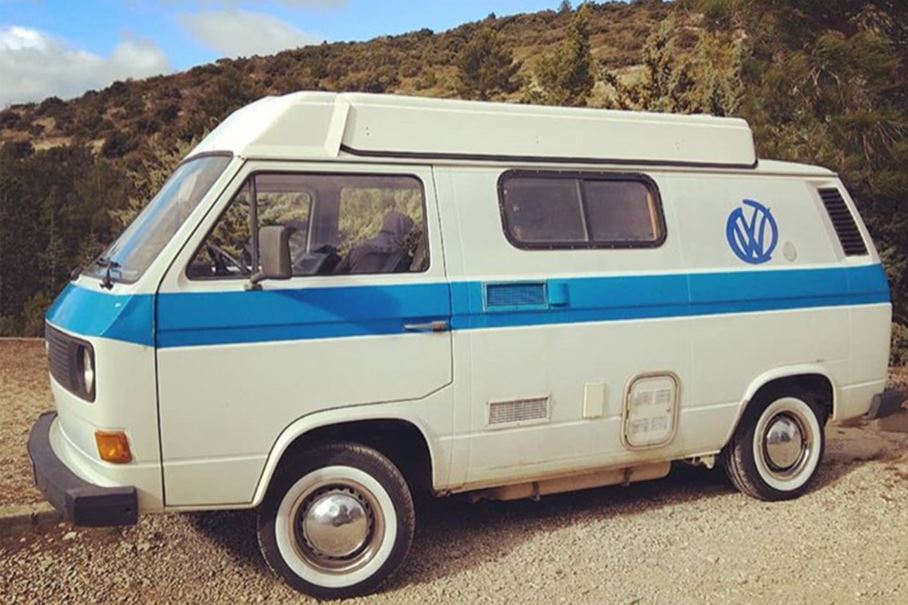 Photo by Isabeau Courdurier
Please tell us about Fernand Le Van!
I am stoked you asked! Fernand Le Van is how I named my Volkswagen Transporter 3 from 1982. It's a combi I got two years ago. It has been a long time dream to own one of these. I like to work on it on my recovery days. It is a way to escape from my athlete life. It is a lot of work too and it teaches patience which is something I am not good at! I like things to go fast, and clearly Fernand is not fast at all! So it's amazing to take it to wander and explore. I named it because those vans truly have some attitudes… It feels like sometimes he is not starting just because he doesn't want to! On those day I call him "f--- Fernand" and when he is working ""Ferny baby".
You won an incredible nine EWS races in a row including a perfect season in 2019. How do you stay motivated and what keeps you going?
I have been racing since I was 6 years old, and last year was the best season of my life. I was happy and proud, but I still saw some mistakes on some stuff I could do better. I believe it's what keeps me motivated. I always see some ways to keep on improving and I am never satisfied with my riding. It's what I like the most about racing mountain bikes, there is always room for improvement. I am driven by passion and as long as I have this fire inside I will keep charging.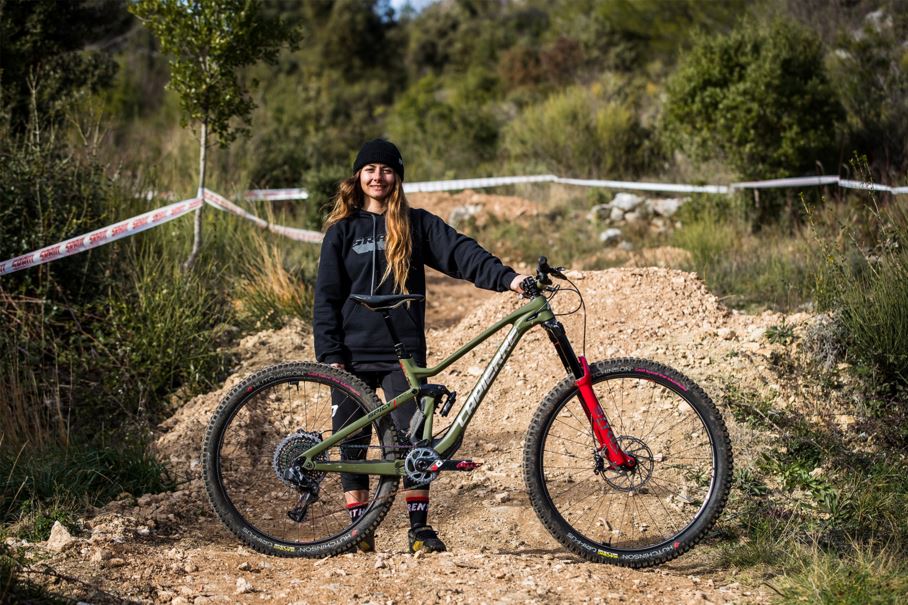 Is there anything else that you would like to try in MTB racing? We've seen you on a DH bike earlier this season, was that a hint?
I never raced downhill, and that is something I would like to try. It is completely different from enduro and I know it will teach me a lot. That's why I would like to do more of it. More than that I love snowboarding and I know the day I will stop racing I will get even more into it. I would also love to run a marathon, to race ultra-trails, to do an Ironman… And the list goes on forever. Hardest thing for me is to remain focus!