Interview by José Been
The 20th of March 2021 is a day Jasper Stuyven will remember forever. The Belgian Trek-Segafredo rider pinned number 237 on his jersey for a 299-kilometre-long ride from Milan to Sanremo. A perfectly timed attack after the last climb of the day, the Poggio, and two and a half kilometers of thrilling and nail-biting racing to the Via Roma resulted in the biggest victory of his career.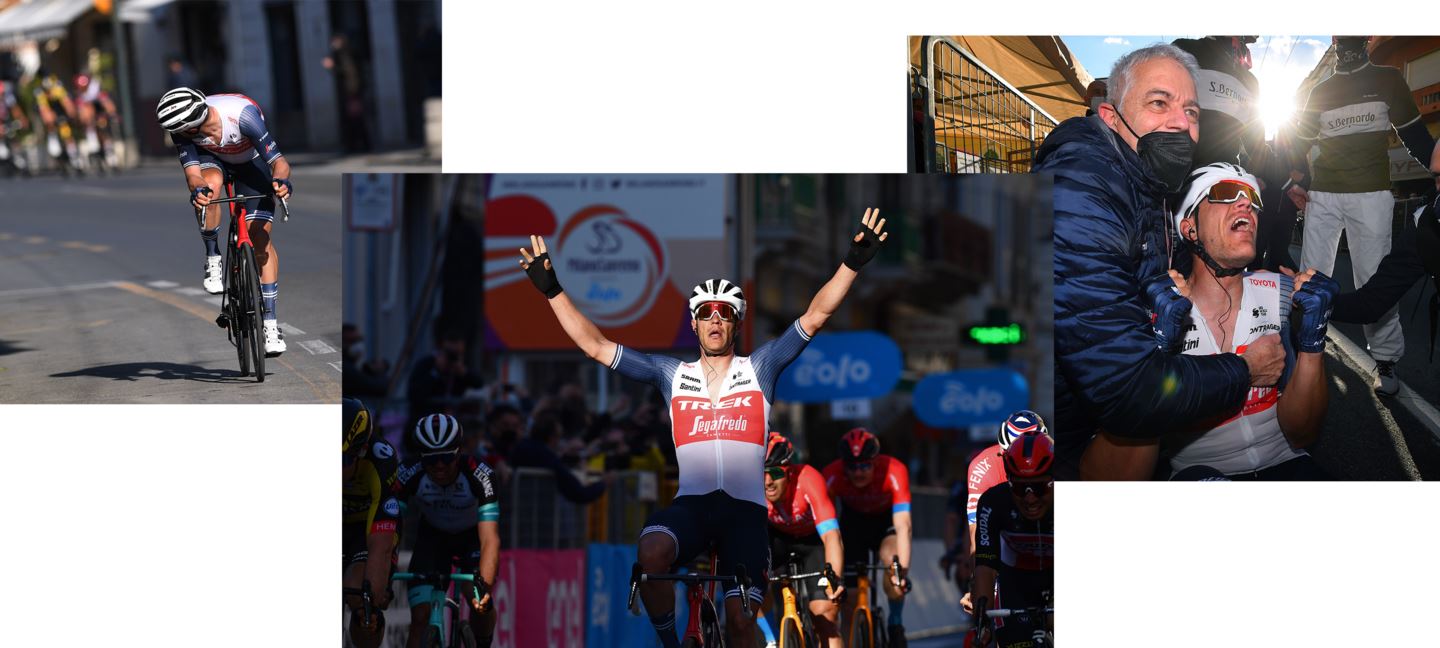 Photos by Getty Images
"I don't know if my status has changed in the team or in the peloton. That is a question I can't answer. Only my teammates and colleagues in the peloton can judge that, to be honest. Personally, I do feel more relaxed at the start of this season and I have more confidence as well," Stuyven says.
The Milan-Sanremo trophy sits atop a cupboard in his house. He can look at it when he wants but it's not in plain sight. He also kept the jersey with number 237 and the winning Trek Madone for future display but they don't have room in the house yet.
For now, the new season is on his mind. He started that at the end of February in Omloop Het Nieuwsblad and Kuurne-Brussels-Kuurne, two races the 29-year-old from Leuven won in 2020 and 2016 respectively.
Stuyven after the finish line of the 2020 Omloop. Photo by Jojo Harper
"I started the season with the opening weekend and didn't do any of the February stage races. That was my own request. When you make a calendar for the new season the team, my trainer and I try to make the best decisions. For me it's not always an advantage to have races before the first big classic. Last year was the first time I didn't race before Omloop because the Volta ao Algarve was postponed and that was a good decision. It worked out well."
Stuyven not only won Milan-Sanremo but he also came fourth in the Tour of Flanders last year. There was a second place in a Tour de France stage and another fourth place at the world championships in his own hometown of Leuven. It was a bitter pill for him to swallow but Stuyven was realistic enough to acknowledge there was no stopping Julian Alaphilippe that day. A second rainbow jersey (he won the junior road title in 2009) will have to wait another year.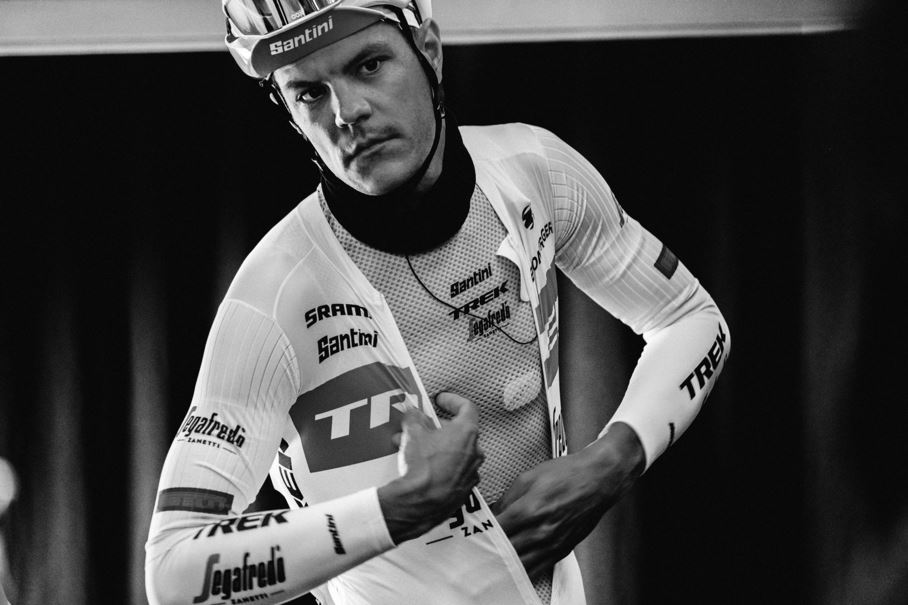 Before the 2022 Tour of Flanders. Photo by Sean Hardy.
This year he focuses on the spring Classics again before returning to the Tour de France to make his lifelong dream of winning a stage come true. Together with Mads Pedersen he forms a dangerous duo at the helm of the Trek-Segafredo team.
"We have a nice block of riders for the Classics with Mads and me for the finals. The other guys are there to help us as long as possible. We added Toms Skujins for example. He really impressed us last season with his skills so I am happy he is back with the classics squad. We have at least seven riders ready for the team and then some more. The internal rivalry makes us stronger too, I think.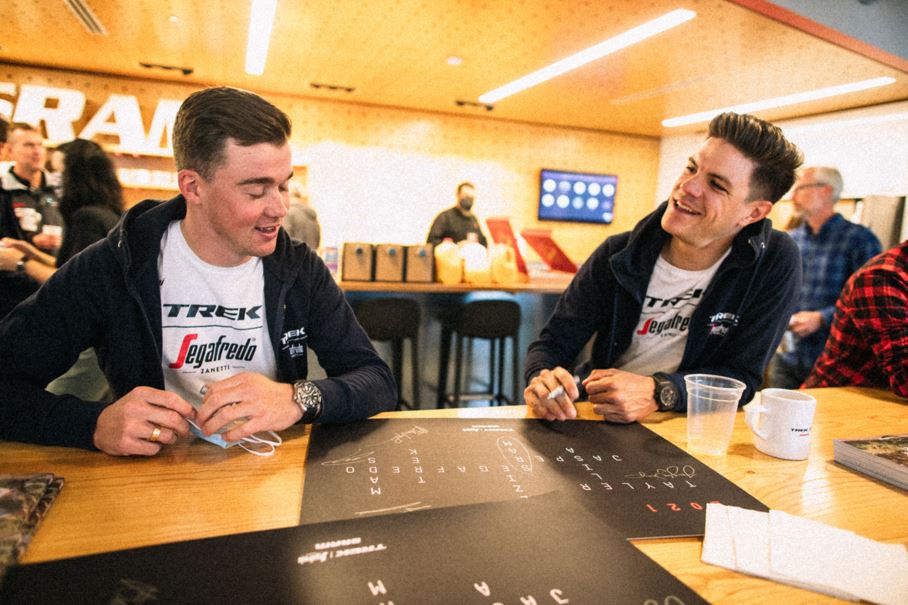 Photo by Joey Schusler.
"It's a strong and balanced group. We already did some winter training together and that was all very promising. We must not get overly confident though," he adds with a dash of realism. "There are other strong teams too but it's reassuring to know we have that luxury too."
Mads Pedersen is the other team captain for the spring races. Where Stuyven doesn't line up for many races, Pedersen does. He already showed great form in the early season races in France winning a stage in Etoile de Bessèges and leaving a solid impression in the uphill time trial in the south of France where he climbed on the big ring to second place behind world champion Filippo Ganna. When Stuyven decided not to defend his Milan-Sanremo crown and focus on Flanders and Roubaix, Pedersen slotted in and rode to an impressive sixth place.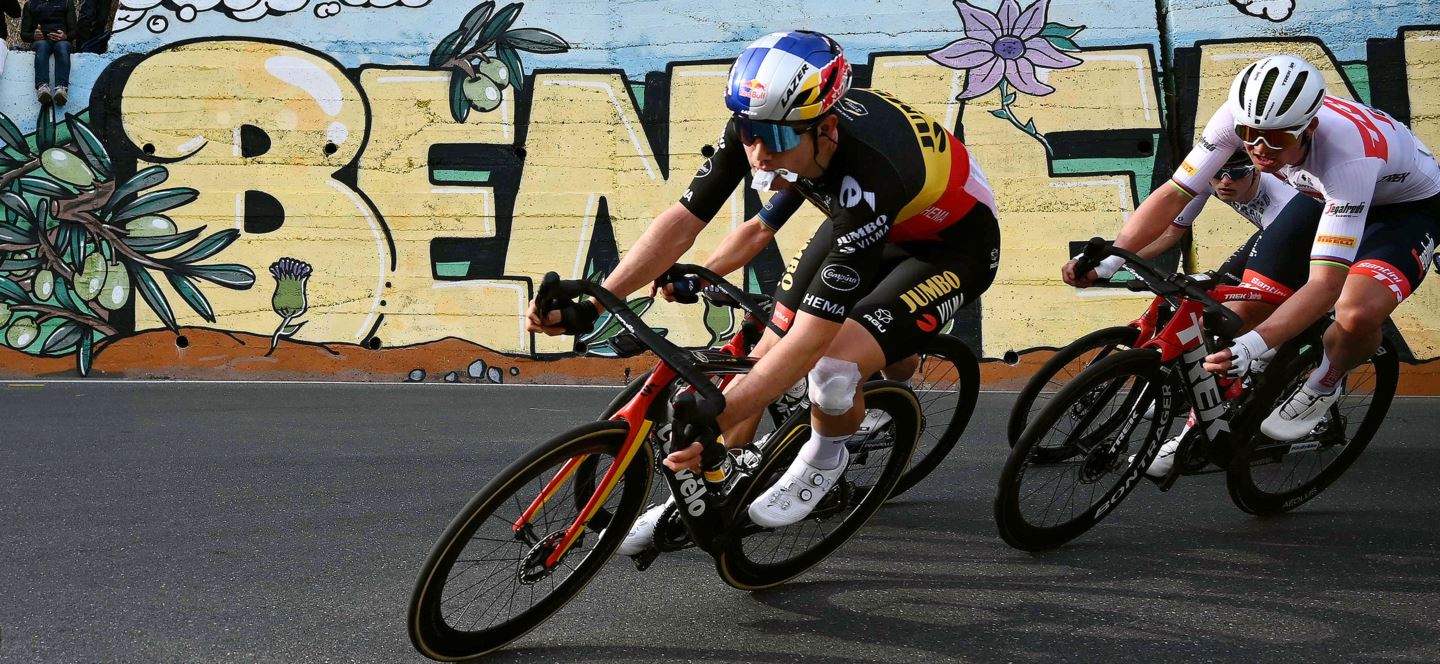 Pedersen descends his way to 6th in Milan-Sanremo. Photo by Getty Images.
"Mads just loves racing a lot," Stuyven says. "I am a person who works on preparation, on recovery and on dedicated training more. That way I hope to be as fresh as I can be for the big targets. Because Mads races more it enables me to skip some races."
Stuyven's first pro win came in 2015 when he won a bunch sprint in the Vuelta a España with a broken wrist. He only found out after the finish and left the race the day after. After an impressive solo win in Kuurne-Brussels-Kuurne in 2016 came multiple stage wins in the Benelux Tour, the GP Wallonie, the GP Jef Scherens (in Leuven), the overall win in the Deutschland Tour, Omloop Het Nieuwsblad and Milan-Sanremo. He has nine wins in total since he started his pro career with the Trek team in 2014.
"I am not going to be a rider who wins an awful lot of racing but my palmares is a nice one already. It's hard to pinpoint exactly but I think my strongest years started back in 2020. My ambition is to keep winning races.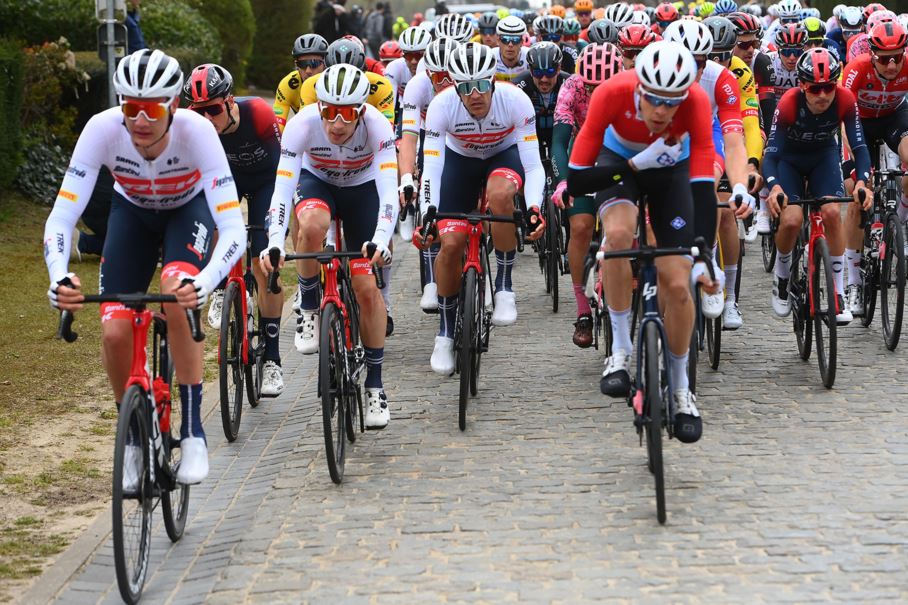 Stuyven protects Pedersen at the 2022 tour of Flanders, where Pedersen finished 8th. Photo by Getty Images.
Paris-Roubaix is my big goal. It's on my birthday this year so that would be nice.

"The past two years I have been spoilt a bit," he says with a smile. "I am proud of what I did so far. It gives me motivation to keep training hard and to keep trying to win races."
Stuyven has been part of the Trek-Segafredo team in the past four editions of the Tour de France. Second and third places have been his best results so far, so you can imagine the dream to one day win is there.
"After the classics I do take a bit of rest but training starts soon again. We tend to focus more on the longer climbs before the Tour de France but you still need to do the hours, take good care of yourself. That's the same for every race. I think it's no secret that I want to win a Tour de France stage. As long as that is not becoming an unhealthy obsession, it's a good goal to have."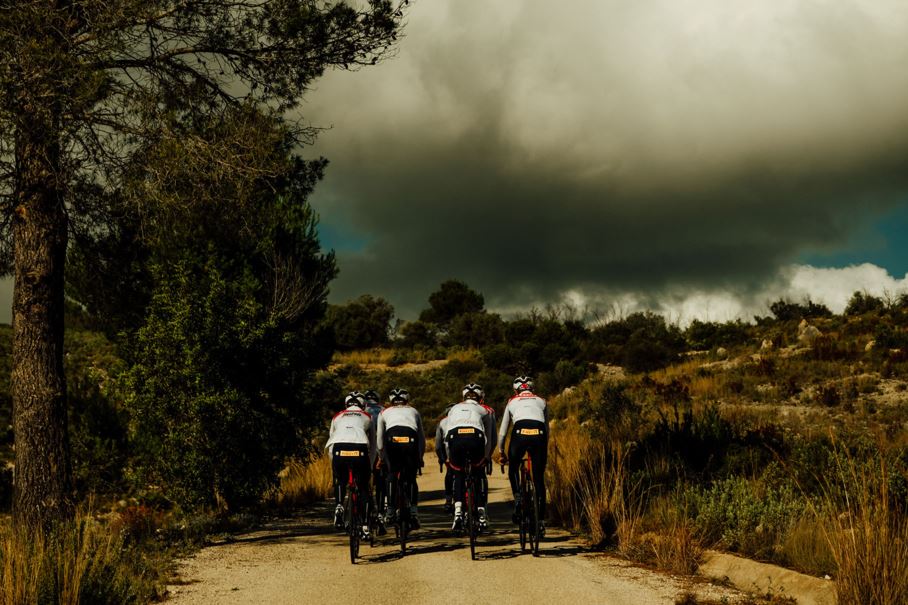 Photo by Sean Hardy