This is an occasional series highlighting the stories behind the bikes of SRAM employees.
Bryan Hite, SRAM aftermarket sales territory manager, is three-fourths Italian. But he's 100 percent crazy about Italian cycling. This passion started early while listening to his grandparents tell stories of Gino Bartali and Fausto Coppi and their great rivalry. Bryan's maternal grandfather, Joe Sineri, was born in Termini Imerese, on the northern coast of Sicily, close to Palermo. He'd tell his grandson of the golden era of Italian cycling after World War II that helped to unify the nation. "He told me the history of Italy, and it revolved around cycling in a cool way," Bryan said. "The Giro d'Italia and Giro di Lombardia, it seemed like a distant fairytale or something."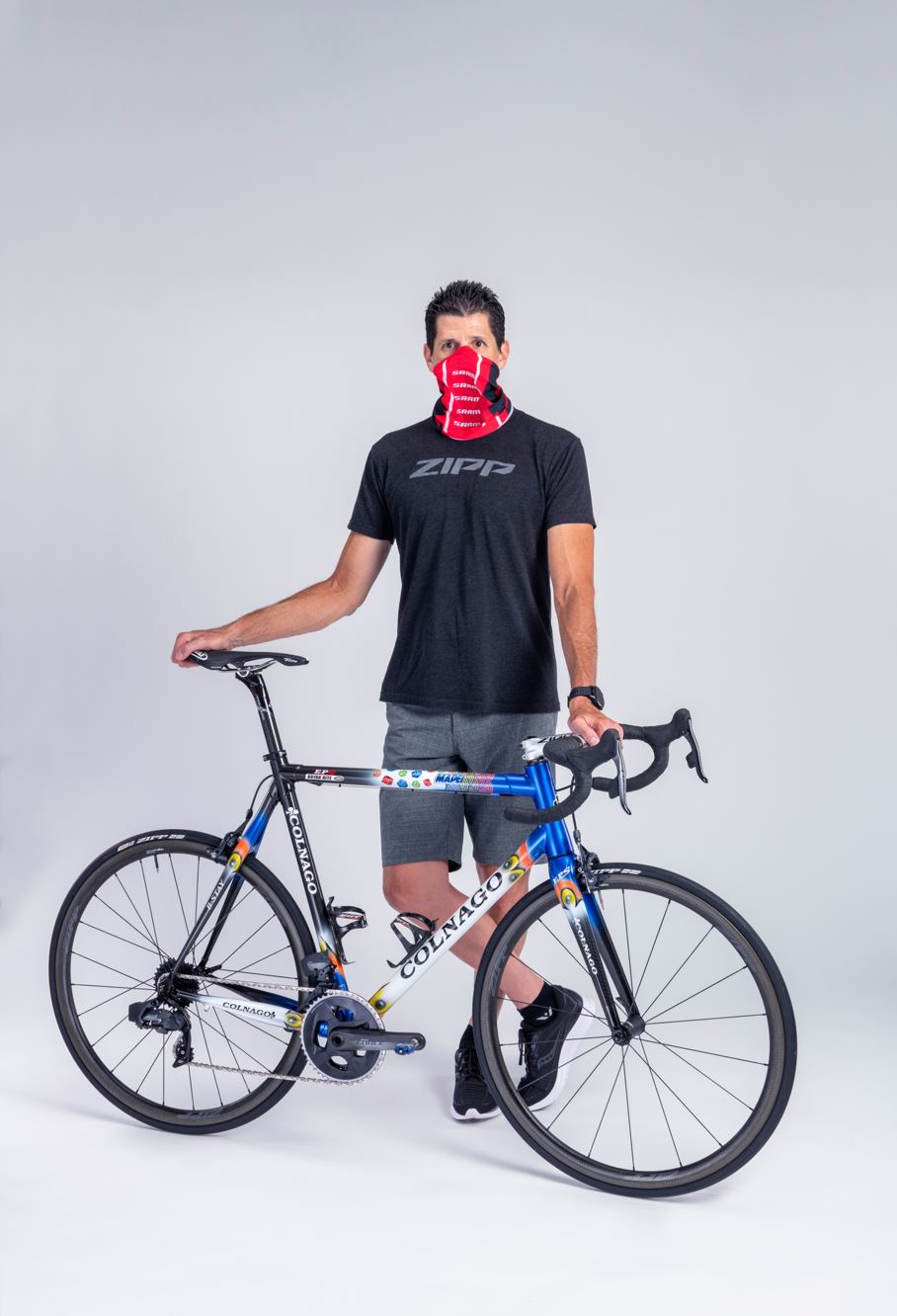 His fascination with Italian cycling grew in the 1980s and '90s as he read Winning magazine and studied Italian frame makers. The rags-to-riches story of Ernesto Colnago especially fascinated him. Years ago, working for Zipp, he saw a stunning Colnago frameset with a Mapei paint scheme on the R&A Cycles website. He quickly bought it and kept it as an art piece.
As the years ticked by, though, he wanted to build up and ride this classic frame. So, he equipped it with SRAM Force eTap AXS with Zipp Service Course Silver and Zipp 202 NSW wheels. It's a modern-yet-retro look with the newest wheels and components, yet silver bars and stem and the carbon-tubes-with-lug frame construction. "It's got a wonderfully compliant ride, stiff when it needs to be," Bryan said.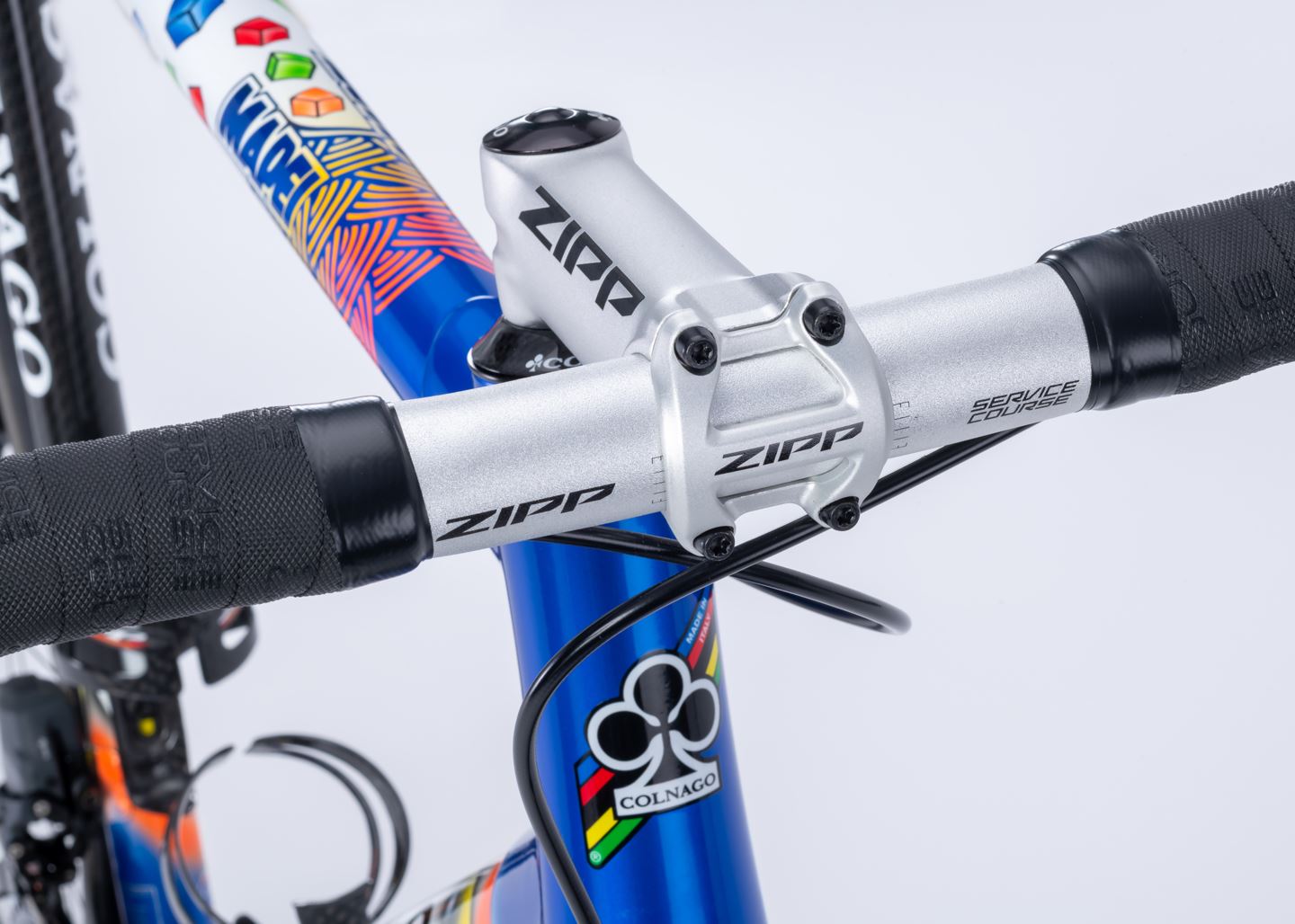 2010 Colnago EPS Mapei
HHM-HM Unidirectional Carbon w/ 3K Twill Finish / 100% MADE IN ITALY
SPECS
Size: 60
Fork: Colnago EPS Full Carbon
Headset: Semi-Integrated Colnago C-HS1 - 1 1/8" to 1 1/4"
Seatpost: Colnago Carbon 31.6mm
Drivetrain: SRAM Force eTap AXS
Chainrings: 48/35t
Cassette: 10-33t
Bars: Zipp Service Course 80 Ergo - Silver - 44cm
Stem: Zipp Service Course Stem - Silver - size 120mm
Pedals: Speedplay Zero
Wheels: Zipp 202 NSW