The Dream Delivered
Eagle Transmission is a holistic approach to the mountain bike drivetrain that sets a new bar and new expectation for your ride. Centered around the one constant across all bikes – the center of the wheel – eliminating unnecessary parts and allowing all other requisite features work in perfect harmony. The installation process has been streamlined to three simple steps and the new Full Mount design offers unprecedented strength, reliability, and durability.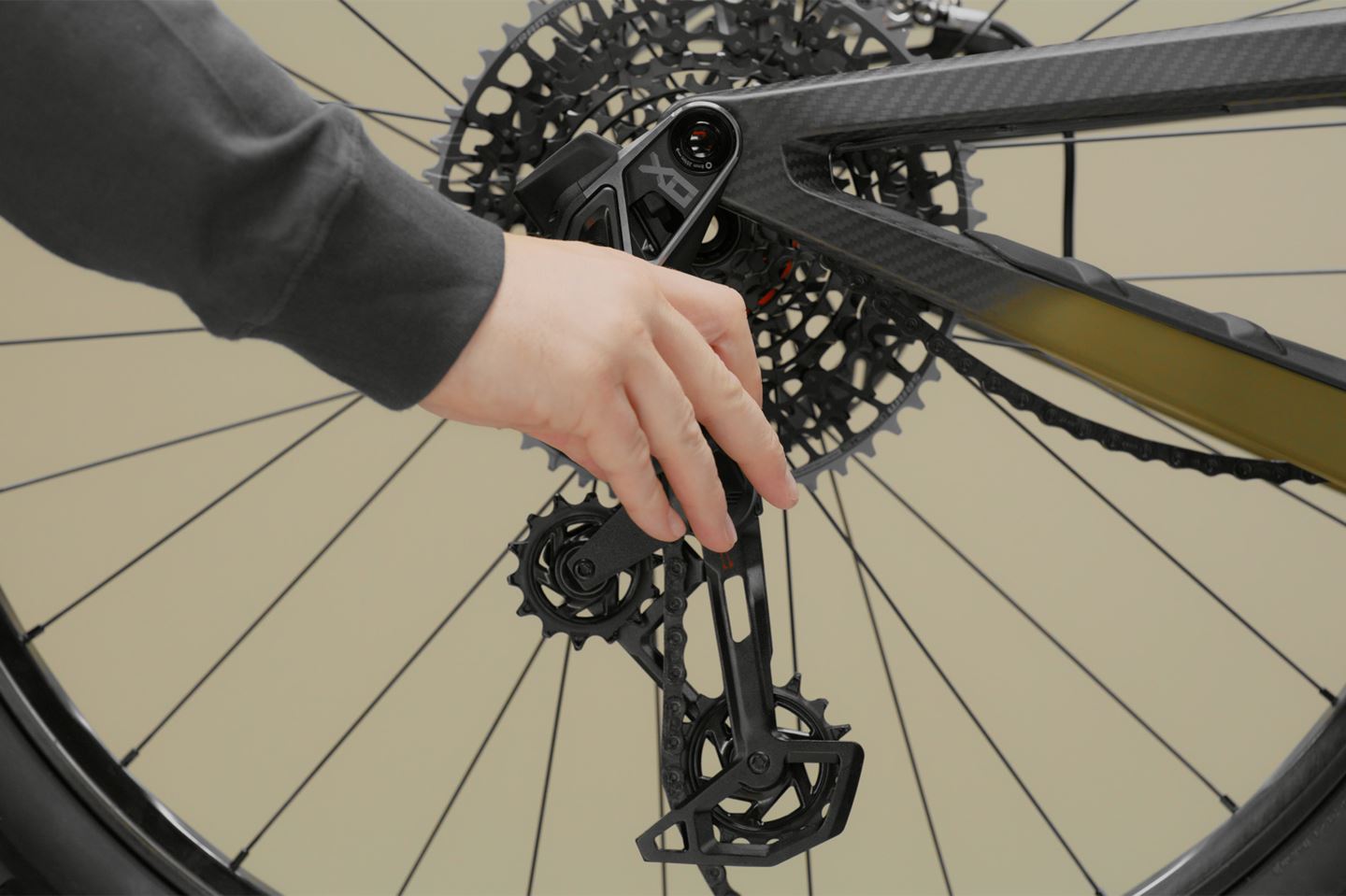 Prepare. Hang. Tighten.
Ever dream of never having to adjust your derailleur during set up? It's here. Eagle Transmission derailleurs have no adjustment screws because they require zero adjustment after setup. All required adjustments now takes place during the Eagle Transmission setup procedure – a very clear process that removes all possibility of setting it up wrong.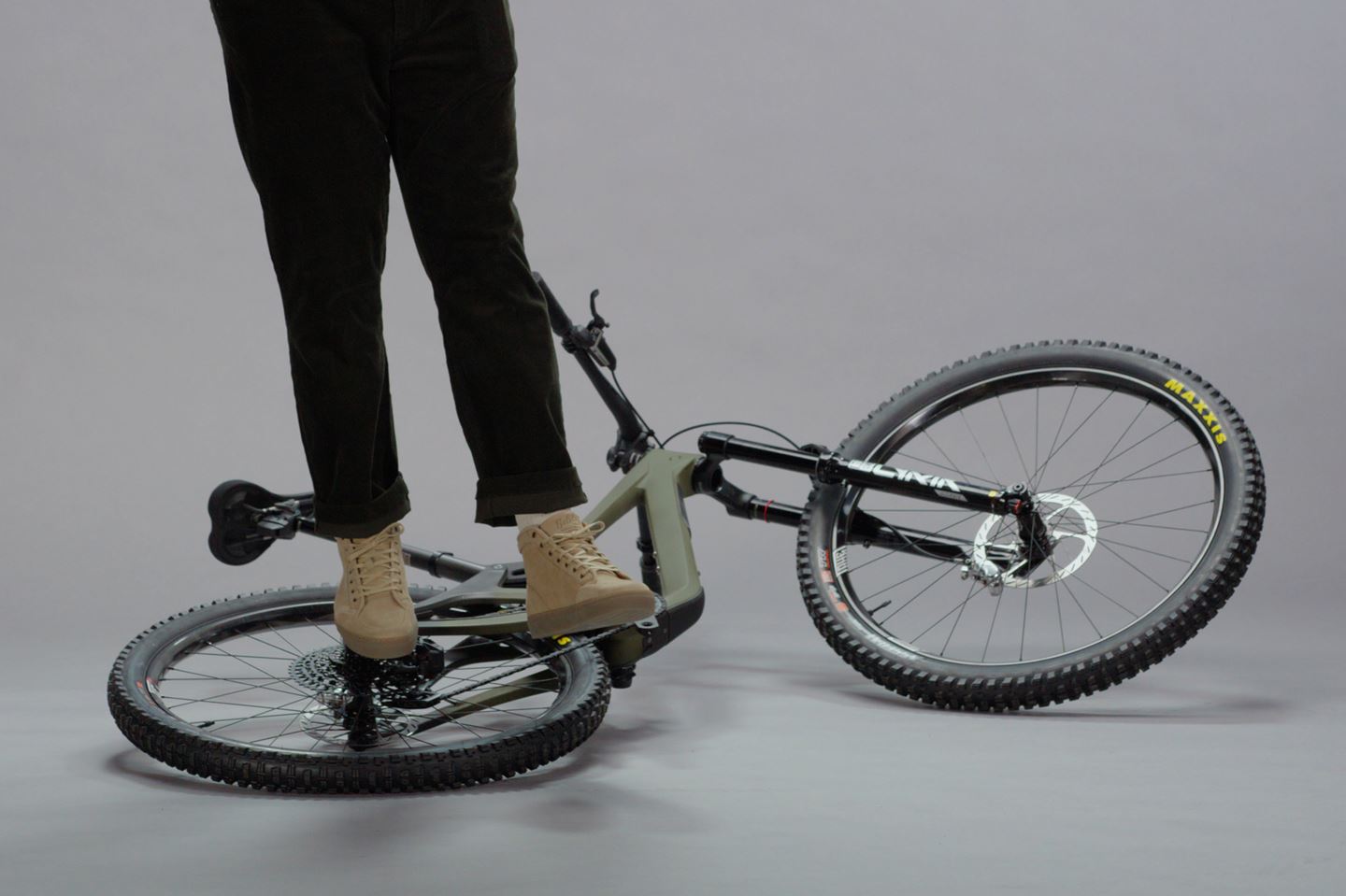 Robustness
Robustness starts with simplicity. Eagle Transmission has fewer parts and fewer variance for far greater reliability and toughness.Hangerless Interface and Full Mount give the Eagle Transmission derailleur a remarkably strong attachment. During prototyping, our engineers would even stand on the derailleur with their full body weight and it would still shift perfectly. Though we don't suggest you do this yourself, it's good to know Eagle Transmission was over-designed for inevitable impacts and crashes.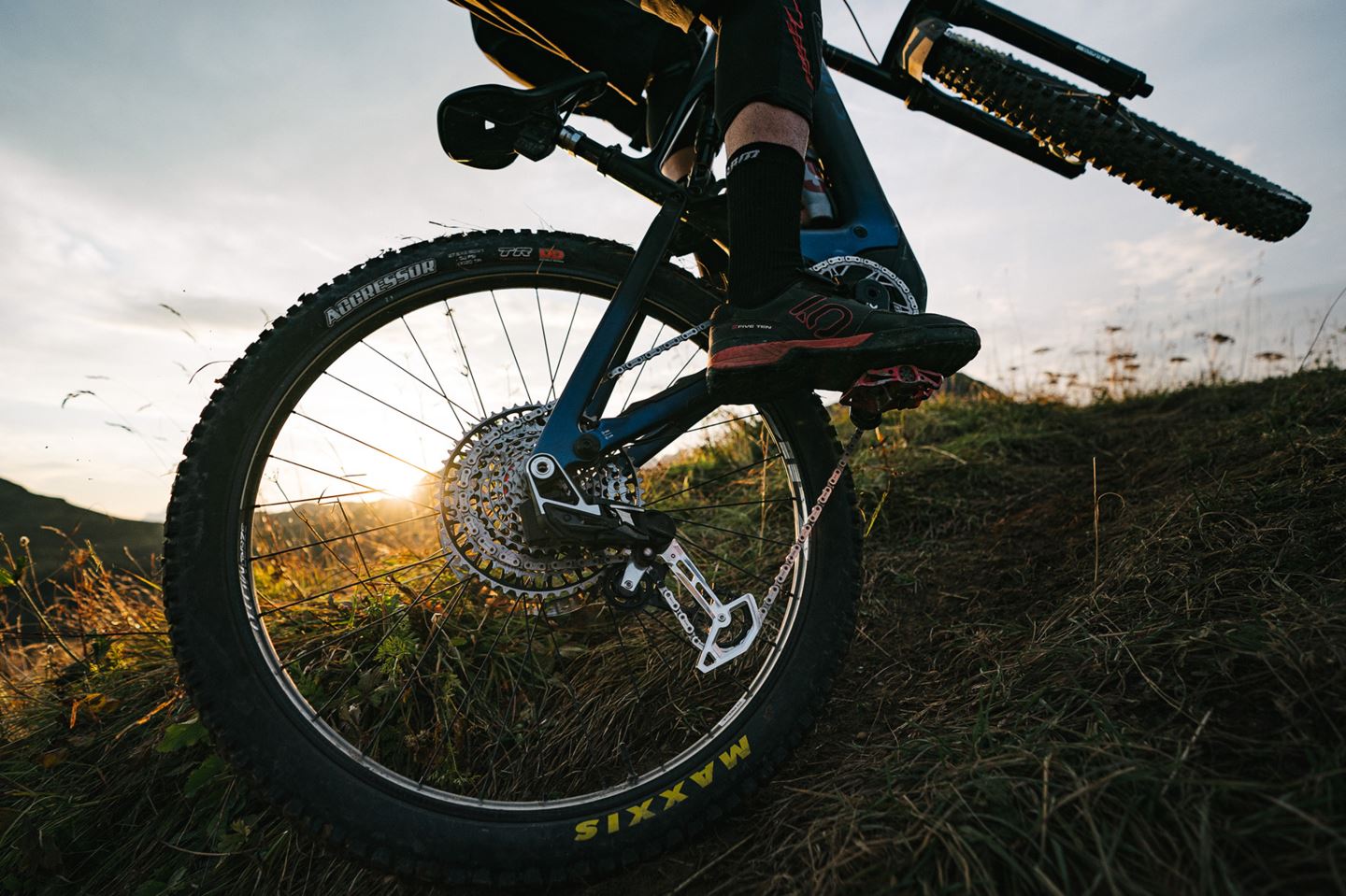 Shift Wherever, Whenever.
The capability of Eagle Transmission truly comes into focus when experienced on an E-MTB. We didn't design it based on the output of current E-MTB's either. We thought way ahead. What if it had capability for not just 800-watt additional power, but 2,000W? Eagle Transmission lives for it.
Is Your Bike Ready?
Are you curious if your bike has a Hangerless Interface? Search the UDH Bike Finder.