When RockShox unleashed Pike into the world in 2003, the fast-growing mountain bike community raced to get their hands on the fork that was well ahead of its time for its versatility and prowess on technical terrain. Riders were exploring what all-mountain meant, and enduro was shaping into its own category, but there was one fork to rule them all… and that was Pike.
Today, nearly 20 years later, RockShox continues to live up to our legacy, setting the bar for suspension performance higher and higher to keep pace with the progression of modern riders.
People are riding their bikes faster, they're riding on more gnarly terrain, and the expectations of suspension have really come up a level.

–Jon Cancellier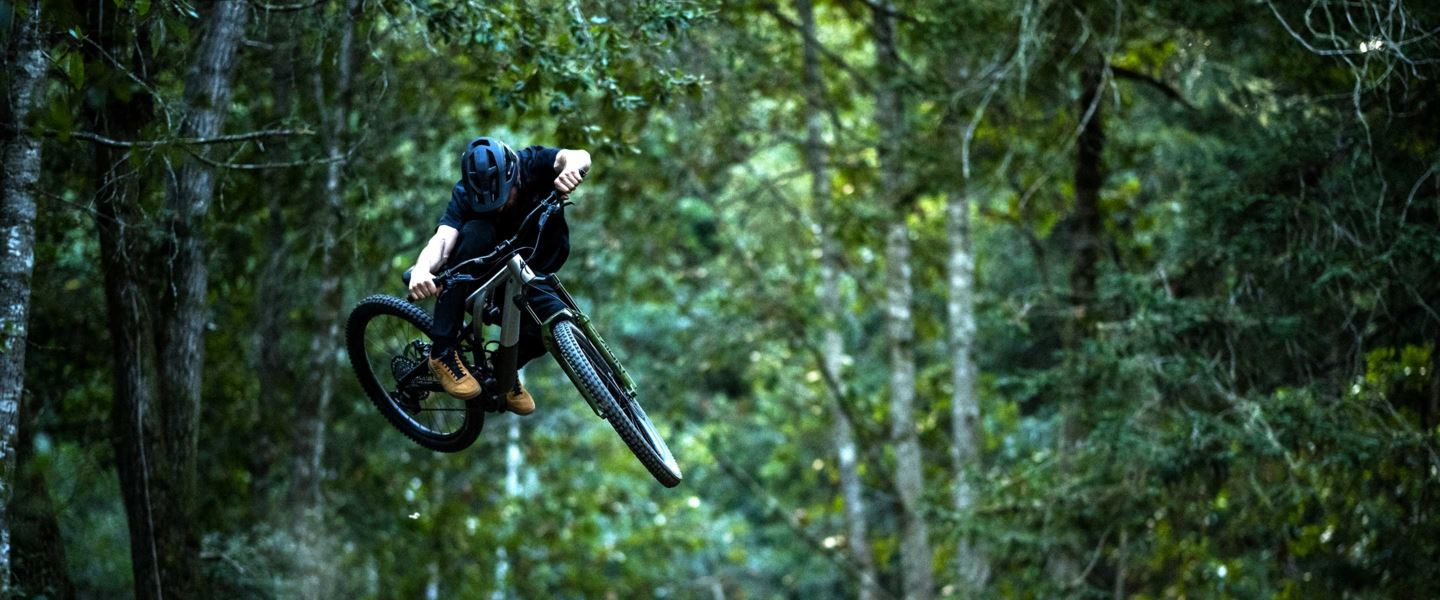 Not only has the level of riding increased over the years, but so has the need to hone in on what different disciplines and categories of bikes need to be the most efficient, precise, and ruthless out on the trail, mountain, and racetrack.

The limiting factor? Technology.
Flying higher, climbing harder, riding further, faster, and more fearlessly than ever before. The only actual ceiling capping a rider's potential is the capability and efficiency of their bike and suspension.
Modern riders demand technology that can evolve as fast as the sport is slingshotting forward. To reach your potential and then exceed it, you need a bike that feels like it was made to take on the trails you dream of conquering—an indistinguishable merging of human and machine.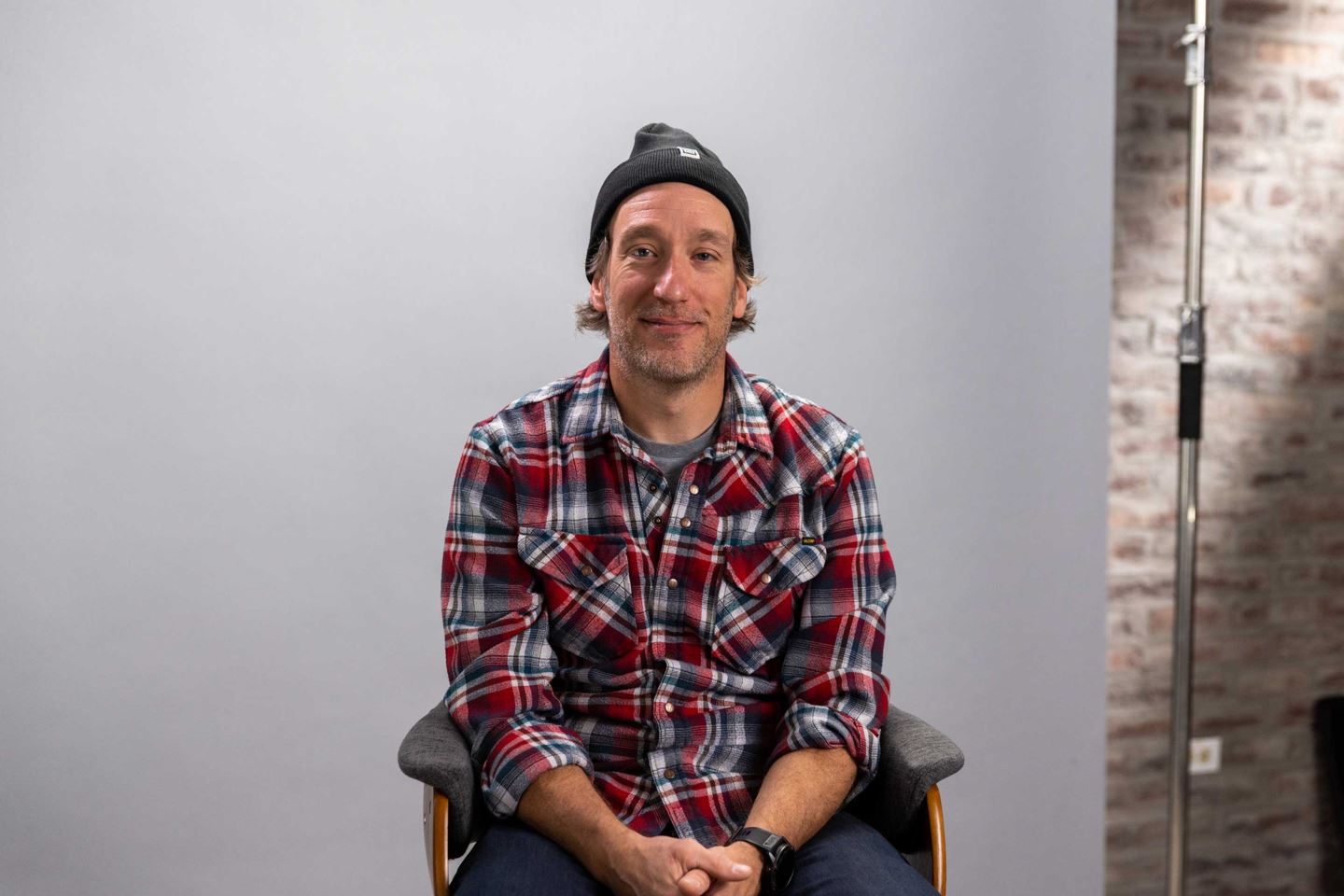 The amount of technology that we developed over the last couple of years results from amazing problem-solving.

–Jon Cancellier
At the highest level of performance, customization is key.
It was time to take a fresh look at some of the hardest-hitting forks over the past two decades. Riders deserve a quiver of specialized forks to choose from, and there needs to be a clear go-to option to serve every mission. This became the philosophy that birthed RockShox's 2023 Suspension Collection.
In the words of Jon Cancellier, Product Manager for RockShox forks, "In the past, we've had our forks span a large travel range, so they were great for a lot of things, not really specific for one. We wanted to define that rider and then make sure that we're making a product that matches that rider."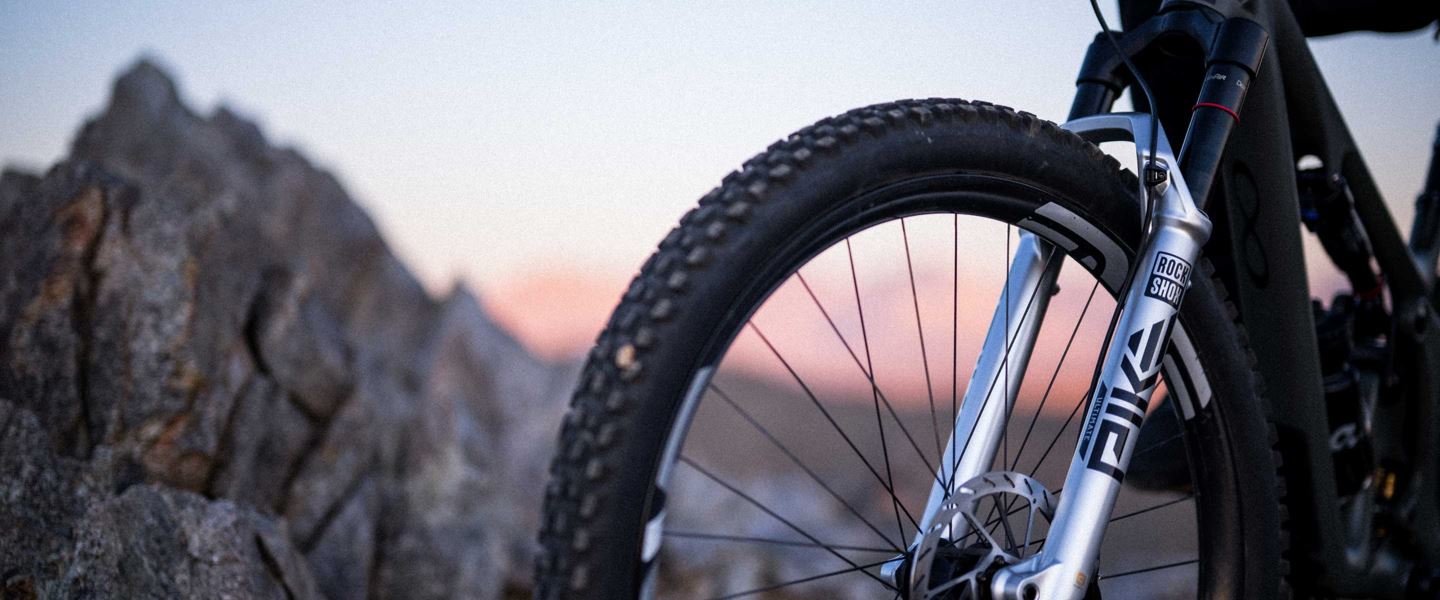 The all-new Pike
was built for riders who look to blur the lines between trail and cross country and get lost in methodical flow state rides. Pike is a 120-140mm fork distilled down to its purest necessities—linear, lightweight, and capable of all-day epics.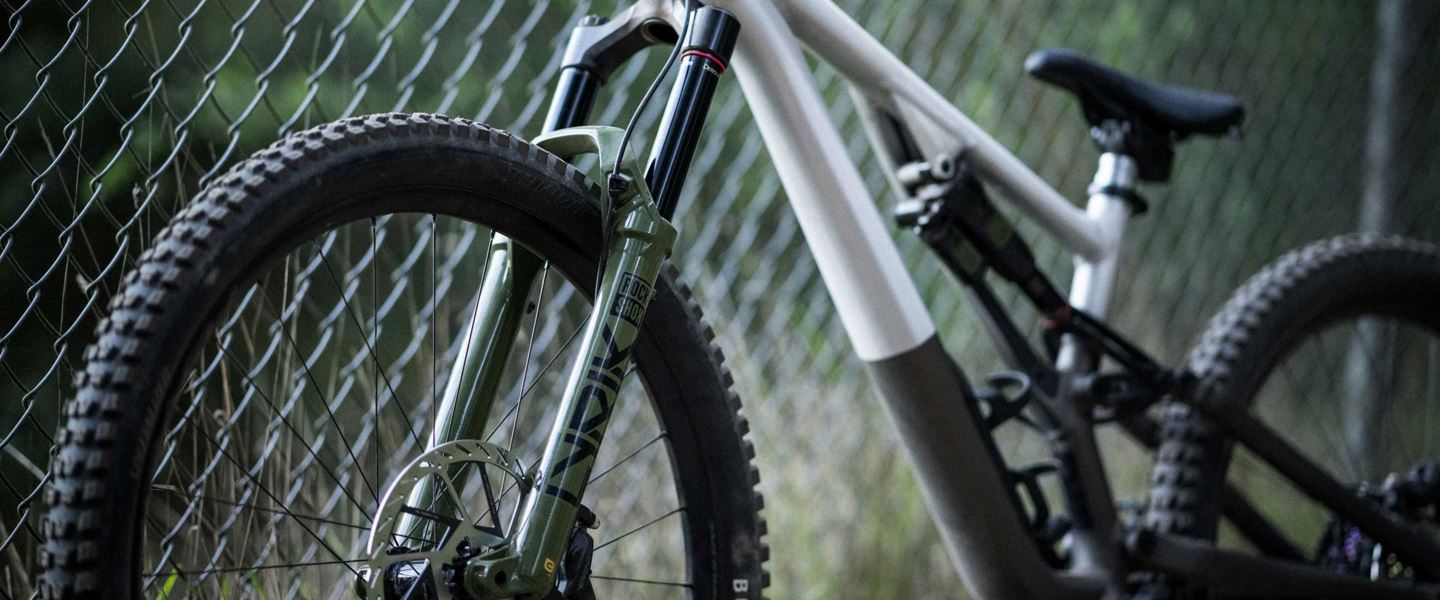 The all-new Lyrik,

was made for the rider who prefers a one-bike-quiver that can do it all

and

will never be left behind by suspension that isn't up to the task. T
he 140-160mm all-mountain workhorse
is an homage to everything we love most about riding—the orchestration of
navigating
unpredictable terrain and the chaos you
calmly
control from the cockpit, whether charging down alpine steeps or sending it big at the bike park.
With the Lyrik built to satisfy the aggressive trail riders,

the updated ZEB

shines on riotous downhills and enduro circuits

. 150-190mm of travel supports the rider who loves a wild and unpredictable descent. Mashing tree roots, rock gardens, and

oh

sh

*t

g-out moments—ZEB is built with the extra stiff chassis and the resilience needed to take the hits and plow on through.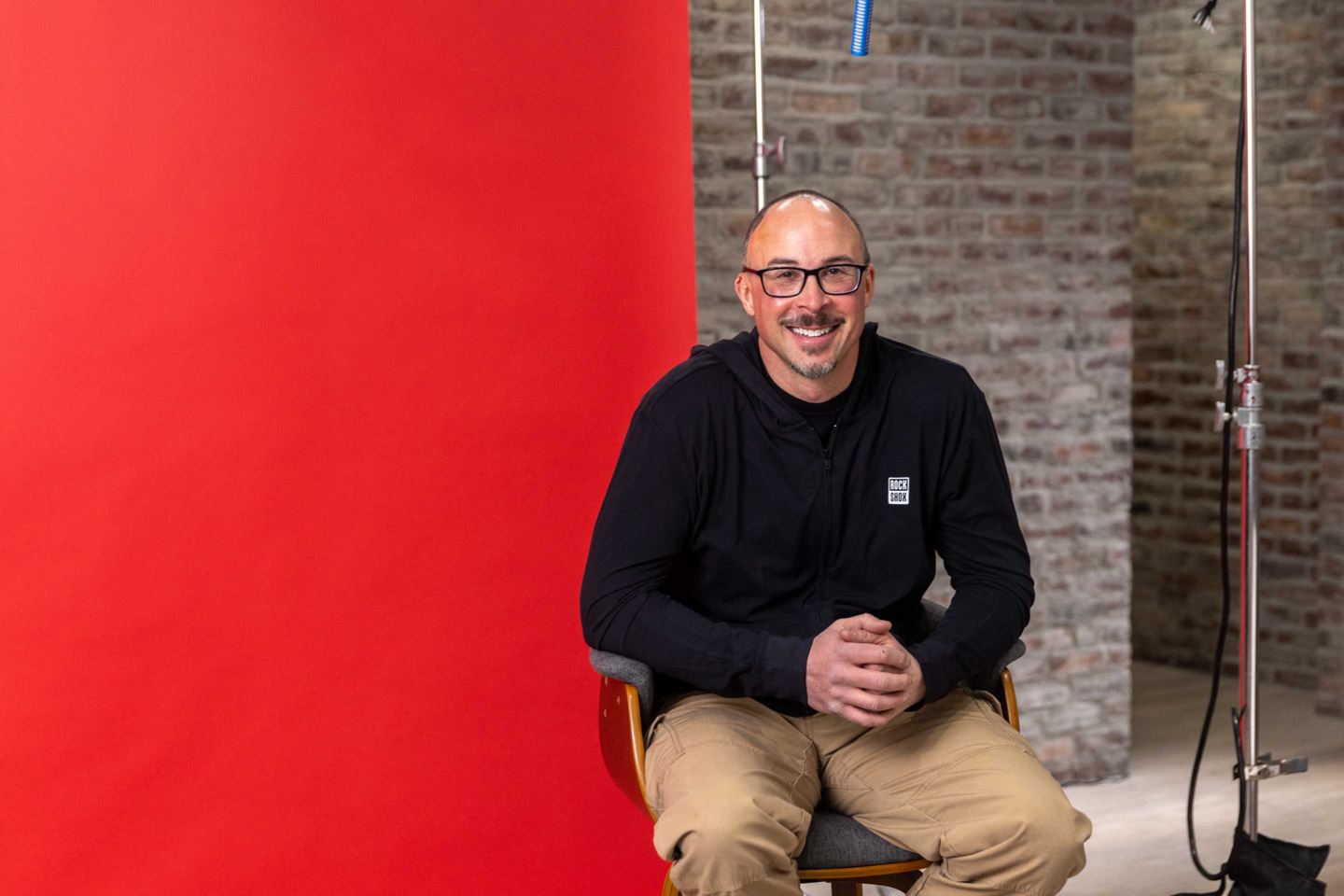 The most important thing is to give the rider an excellent experience. That's a big win for us.

–Brian Hatin
While there is a fork for every rider, dubbing that as the crowning glory of RockShox's new Suspension Collection would be a disservice to the years of toiling and innovating that went into these new forks. The development team's vision for the all-new Pike, Lyrik, and updated ZEB began with a magazine of new technology that they conceptualized to answer modern-day challenges. After all, a system is only as capable as its individual parts.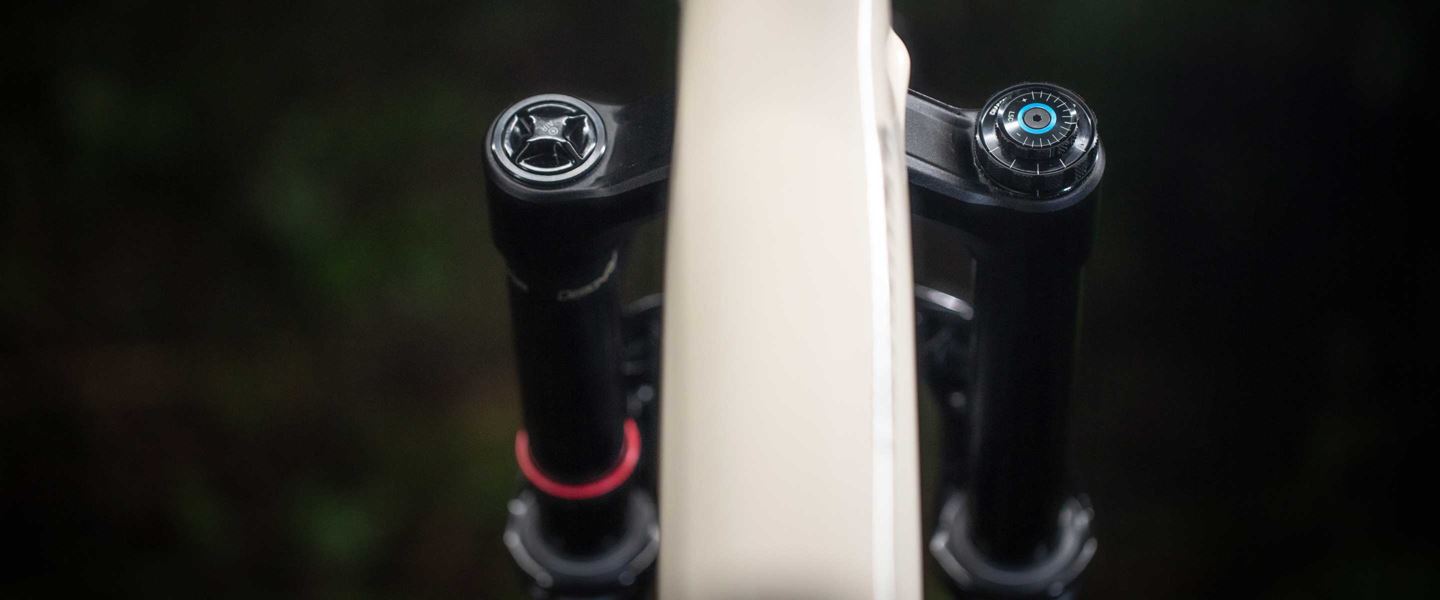 How would I summarize what we've got coming for Model Year '23? Really, it's all-new everything.

–Jon Cancellier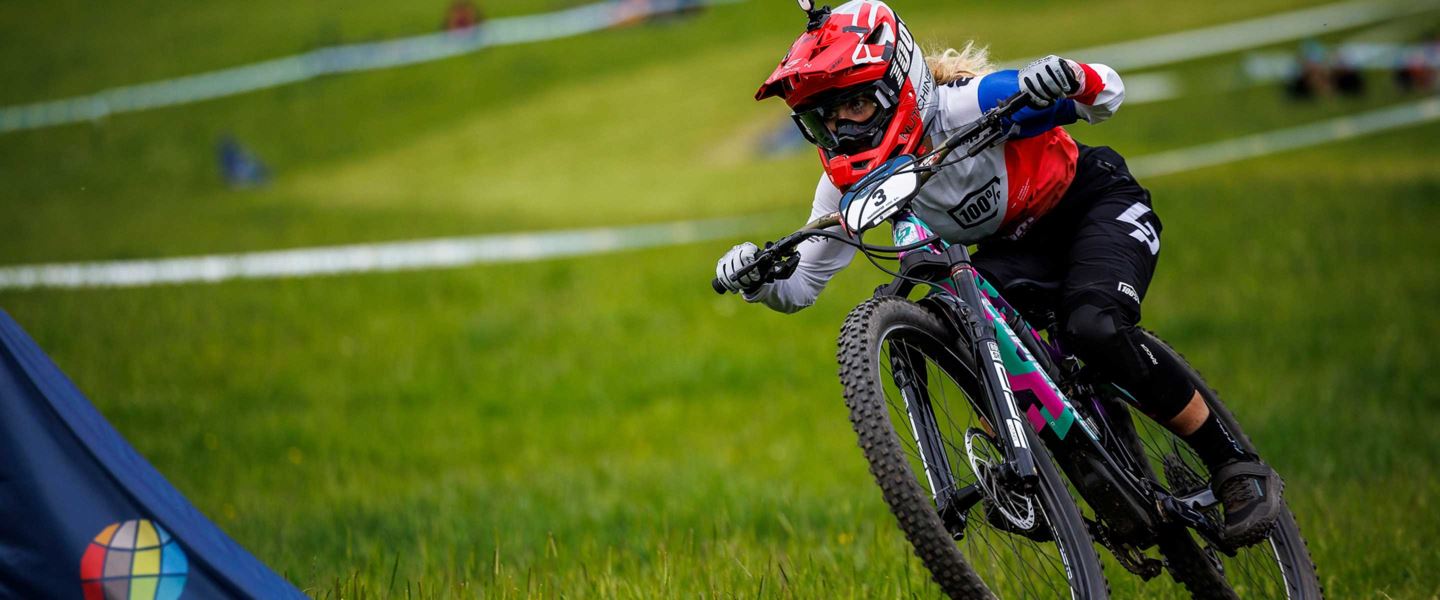 Can we increase rider comfort, control, and confidence on every trail and terrain type?
Can we reduce harshness? Can we help athletes increase their stamina and ride further and faster than they would have thought possible?

The answer is yes. But it would take a village. Fortunately, Jon Cancellier, Tim Lynch, Eric Neeley, Brian Hatin, Skyler Teachout, and Jon Watt, among many others, were up to the monumental task of creating the technology that would usher in a new era of suspension performance and capability.
It all boiled down to one question, "Where is there room for improvement in mountain bike suspension?" A simple question when asked by a team of suspension engineers and developers opened up Pandora's Box.
The team began engineering the answers, one by one.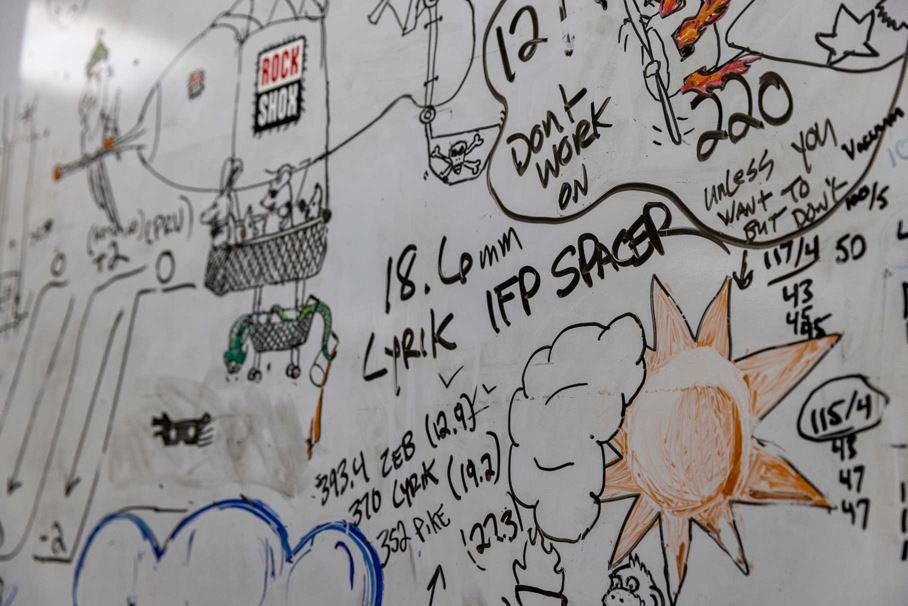 It was 2020, and the COVID-19 pandemic was at its height. The world had halted, and everyone was on lockdown. But the development team at RockShox headquarters in Colorado Springs was running full steam ahead—conceptualizing, designing, testing, iterating, moonlighting—6-feet apart but pressing forward.
If nothing else, the process was unconventional. Components were designed in silos. Members of the team worked in insolation, running tests on their creations in the lab—reiterate, repeat. Ingenuity and creativity are two things that can't be dampened. Eventually, each component reached a point where it was ready to be put to the test in the field along with its counterparts, now a part of a larger whole.

That system and developing a new understanding of how each individual, highly optimized component of that system comes together to form what Jon Cancellier calls "the best suspension we've ever made."
"That system is driving the future potential of mountain bike suspension forward. Because we know how to do this now."
When that whole system comes together...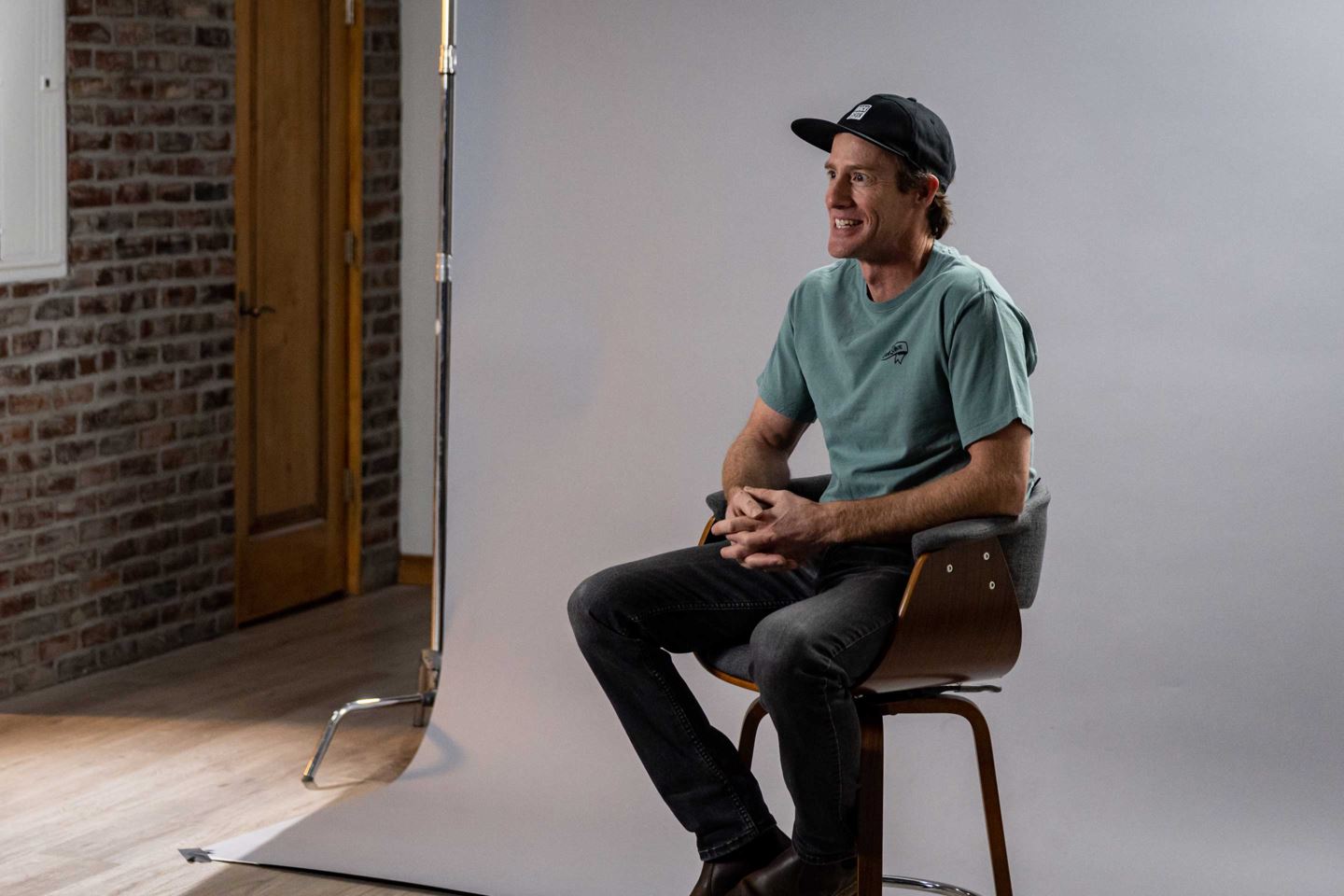 I kind of think of it as I'm like the family dog who runs down the trail investigates, and comes back. I was doing that with different technology ideas.

–Tim Lynch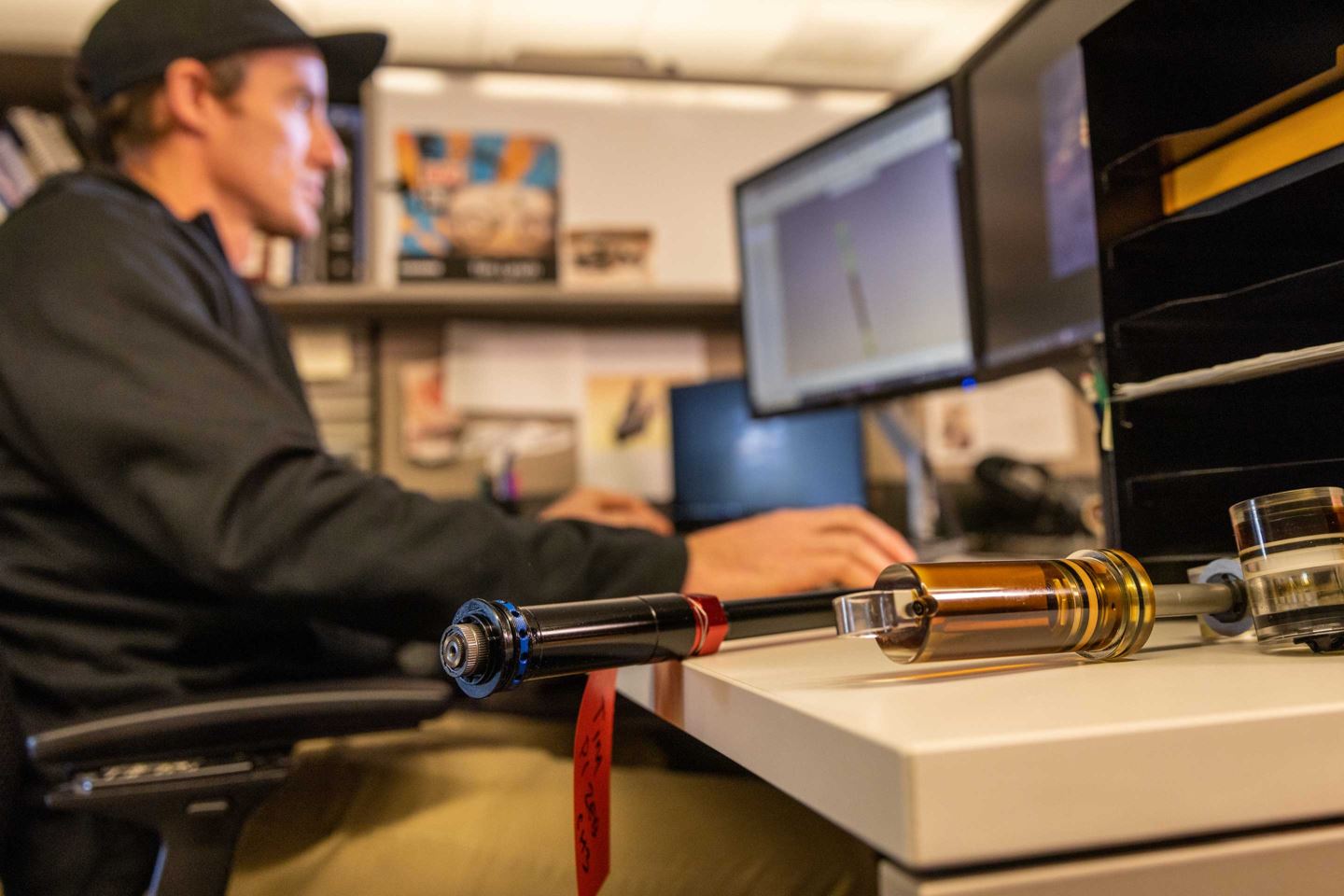 Charger 3
It started with a new damper. New is an understatement. It began with a revolution in damper technology. The team brought in Senior Design Engineer Tim Lynch to make a damper unlike any other. After designing the fourth generation of Super Deluxe, Tim was a regular player in the rear shocks arena but entered as a fresh face in front-end suspension development. The perfect engineer for the task. Using a blank sheet of paper—starting from scratch with nothing off-limits and no reused parts—and what he knew about damper and compression valve design from Super Deluxe, Tim dove into designing Charger 3.

And look what "the family dog" dragged in...
A completely redefined Internal Floating Piston (IFP) damper unlike any other to ever hit the market. The IFP design opened the door to further "first-of-its-kinds." The new valving design enabled completely independent High Speed and Low Speed Compression damping. That means no "cross-talk," that little overlap in adjustment functionality that ties HSC and LSC adjustments together.
A stereo mixer is an excellent way to think about it. You've got a lot of variables that you can tweak and tune, but I want to make this adjustment, and I don't want it to adjust the rest of those.

–Jon Cancellier
It feels good in every setting position, and every rider can find their sweet spot within the boundless adjustments. Yet, despite the groundbreaking revolution that is Charger 3, everyone couldn't stop talking about a much smaller package.
When asked what their favorite new technology was, Jon Cancellier, Eric Neeley, and Skyler Teachout echoed a resounding, "ButterCups."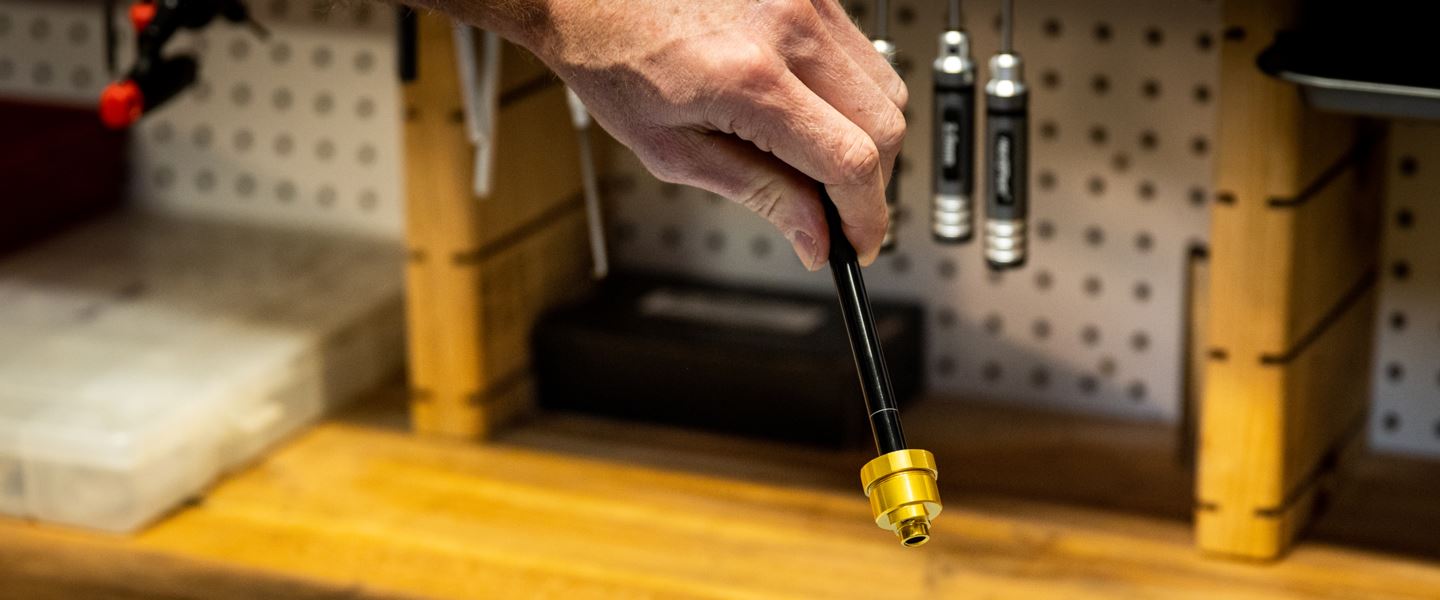 ButterCups
ButterCups are two small gold-packaged rubber pucks that live at the end of the damper and air spring shafts and fit into the lower leg of the fork. ButterCups accomplish the same task as a rubber mount on the handle of a chainsaw—damping high-frequency vibrations before they travel from the trail, through the fork, to your gripped hands and lead to an early end of an otherwise good day.
It's such a simple idea, but I think it's probably one of the more significant game-changers. I don't want to ride a fork without one.

–Jon Cancellier
Great things never come quickly. Nailing down high-performance vibration-damping on the new Ultimate lineup was a touch-and-go task. The design team went through meticulous lab and field testing of different durometers (the measurement of rubber hardness) and geometries, finally leading to the results they were searching for. The Goldilocks of rubber pucks, durable enough to withstand trail beating after trail beating while still soft enough to do their job—eliminate trail chatter by 20%.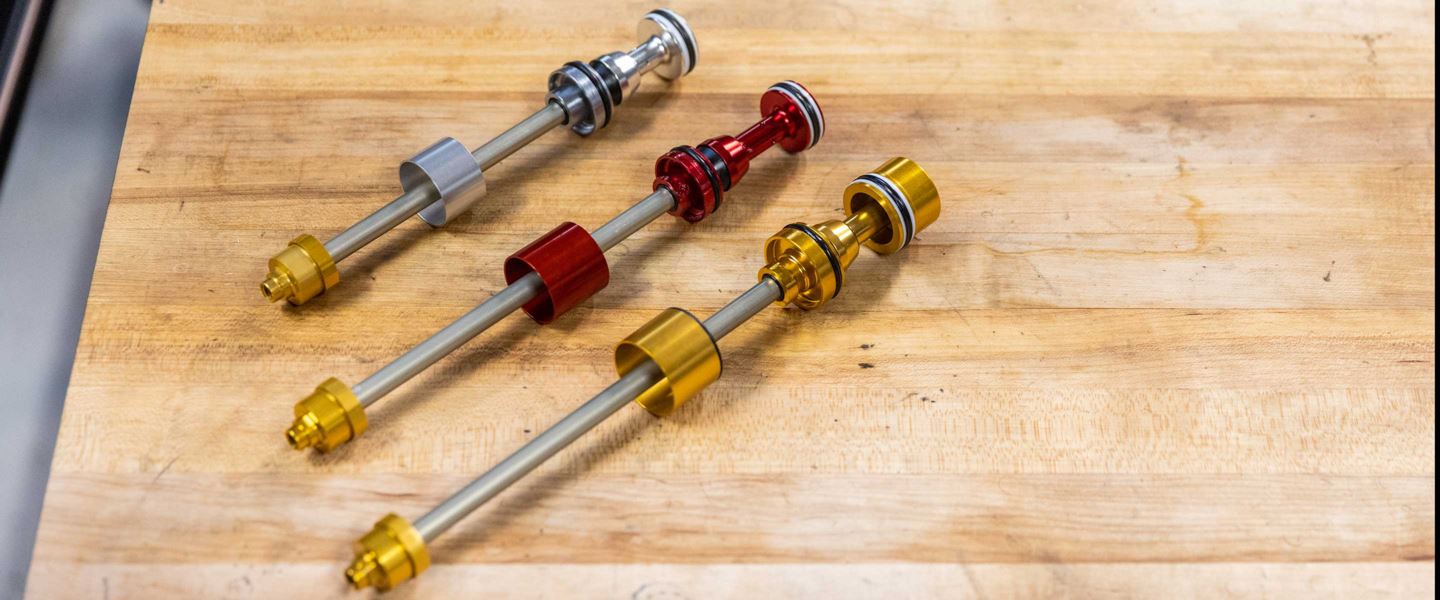 DebonAir+
The air spring design was the next piece in the puzzle of rewriting the potential of mountain bike suspension. The philosophy behind DebonAir+ was a shared air spring design across Pike, Lyrik, and ZEB. There's consistency across all three platforms at a base tune, and from there, riders can tweak the positive air volumes to tailor the spring to their preferred riding style.
These decisions weren't made lightly. The development team spent weeks sussing out ideas and concepts alone before moving into iterating DebonAir+.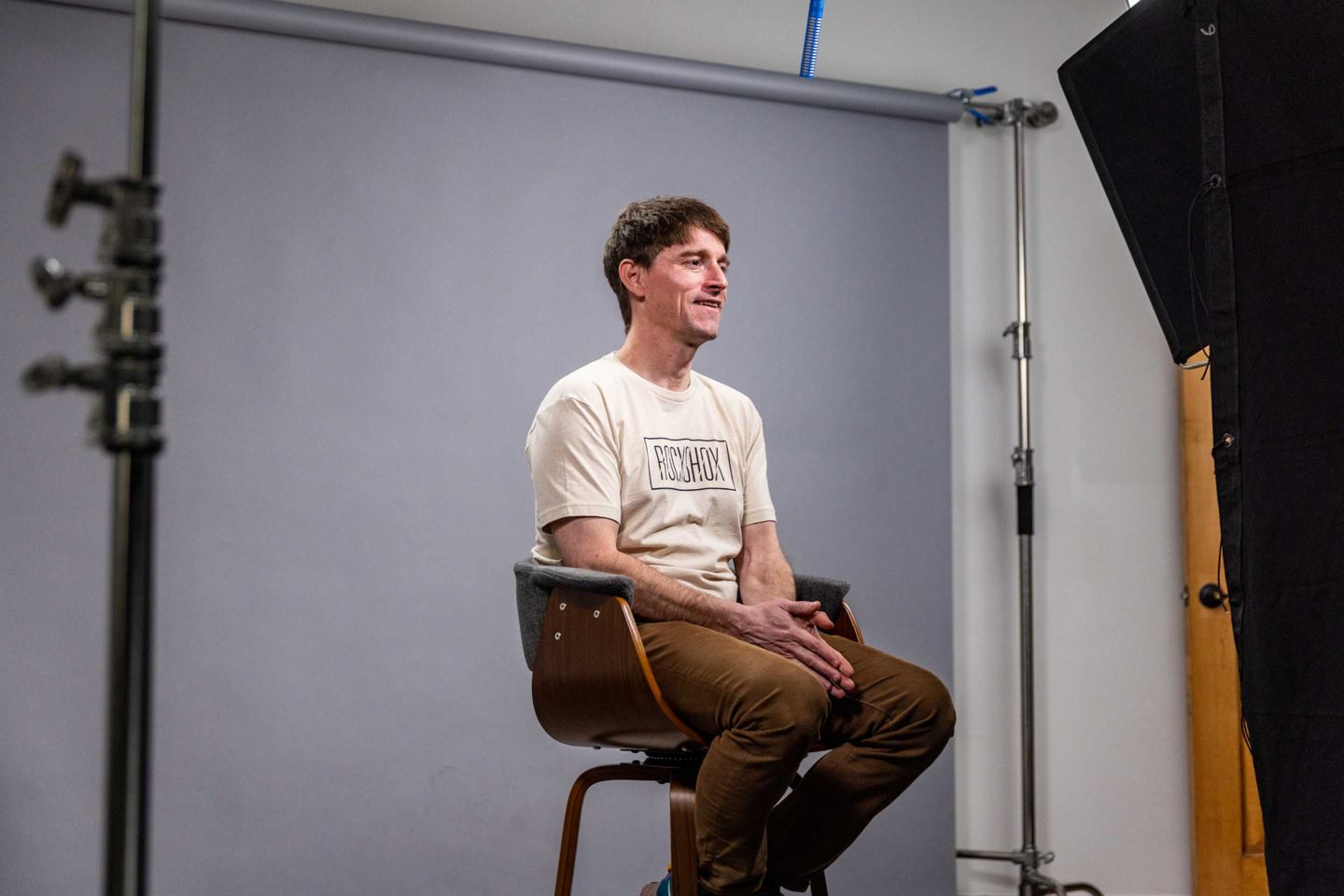 We're also balancing how much progression you get from the lower leg because that acts as another air spring. We landed on something that strikes a perfect balance between small bump and support for maintaining ride height.

–Eric Neeley
Four iterations later, every aspect of the previous DebonAir spring was picked apart and refined, resulting in massive improvements in performance, plush and inviting initial stroke, supreme mid-stroke support, and small bump absorption. The length of the dimple, the top out bumper, the volume of the positive and negative air chamber—every detail was meticulously poured over, assessed, and reassessed to find opportunities to make an excellent air spring even better.
It's at the Ultimate level that the entire system comes together. Everyone's best ideas meet to bring the shared vision to life - Charger 3, DebonAir+, ButterCups, Pressure Relief Valves, and—the cherry on top—Ultimate Bushings Package. And none of it would even be possible without the lifeblood of the whole system, Maxima Plush Dynamic Suspension Lube.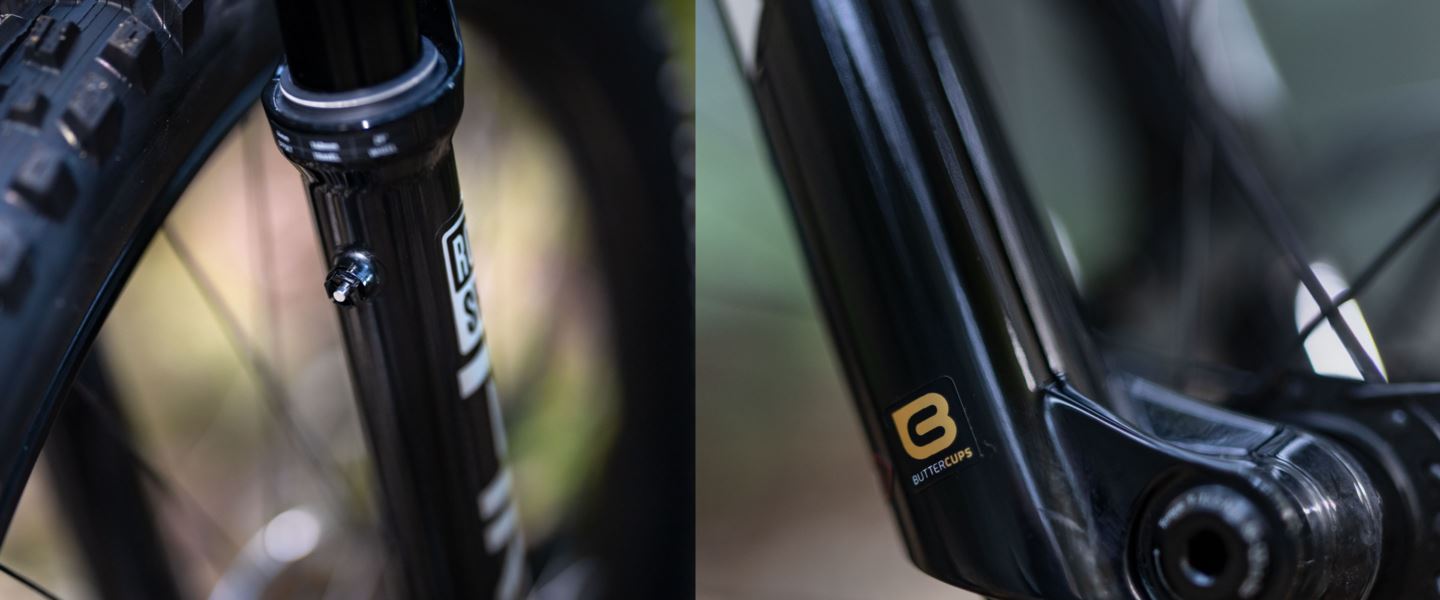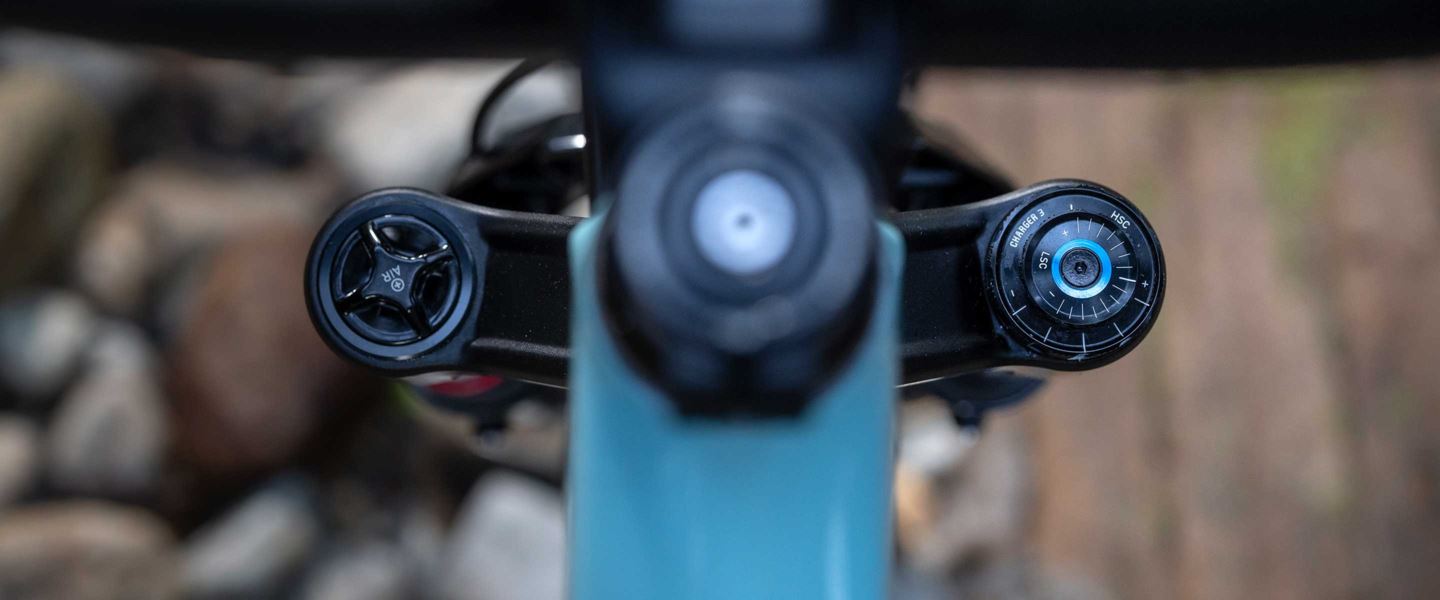 These two final components, 53% longer lower bushings and new glassy suspension lube that coats them and every other component in the system, work together in all Ultimate models to minimize the inevitable resistance that moving parts incur. Friction, stiction, catching. However you want to call it, it's the enemy of suspension performance.
Call it nitpicking, but the team at RockShox diligently developed every ingredient required to distill friction reduction down to a science. And then, they mastered it, reducing 18% of running friction, 11% of static friction, and 10% of slip friction in all 2023 Ultimate fork models.

"We're going to throw the bells and whistles at the Ultimate level forks because that's what those customers are paying for. But we can upgrade a base level fork with Charger 3, a DebonAir+ air spring with Buttercups, or Pressure Relief Valves and improve the performance of suspension," Cancellier said.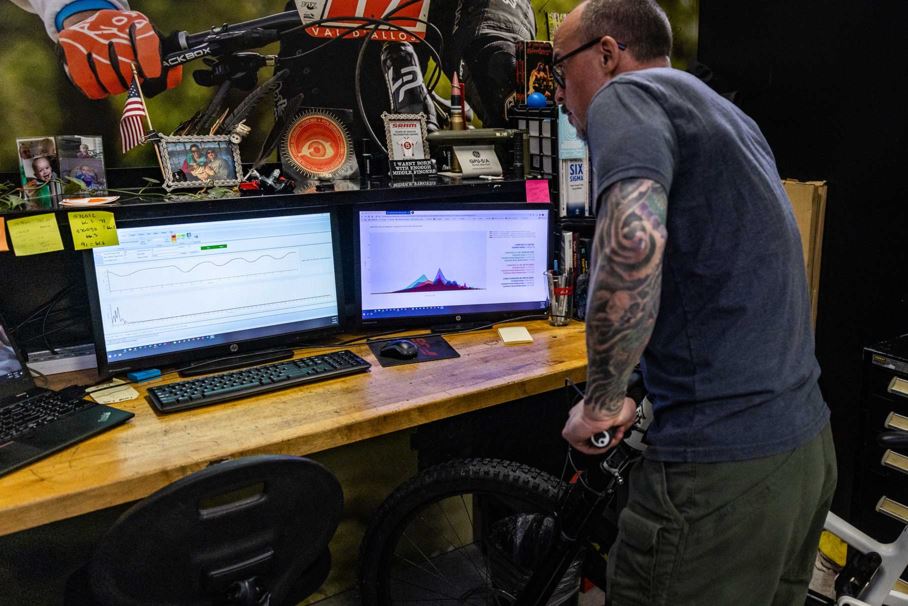 In its purest form, what the development team produced, when they threw themselves into birthing RockShox's 2023 Suspension Collection were systems. Not just a system, as in each fork, rear shock, and the technology that makes it up. It's more than that.
They created a system as a team for coming together collectively, despite the exacting circumstances in the world, and iterating each individual's best ideas into, first, existence and then the optimization. They created a system to help riders navigate the landscape when choosing a fork to get what they need most out of their suspension.
They developed a system for creating superior technologies and products that invariably push the potential of mountain biking into the future. The thing about systems? Once you put them in place, they can be repeated time and time again.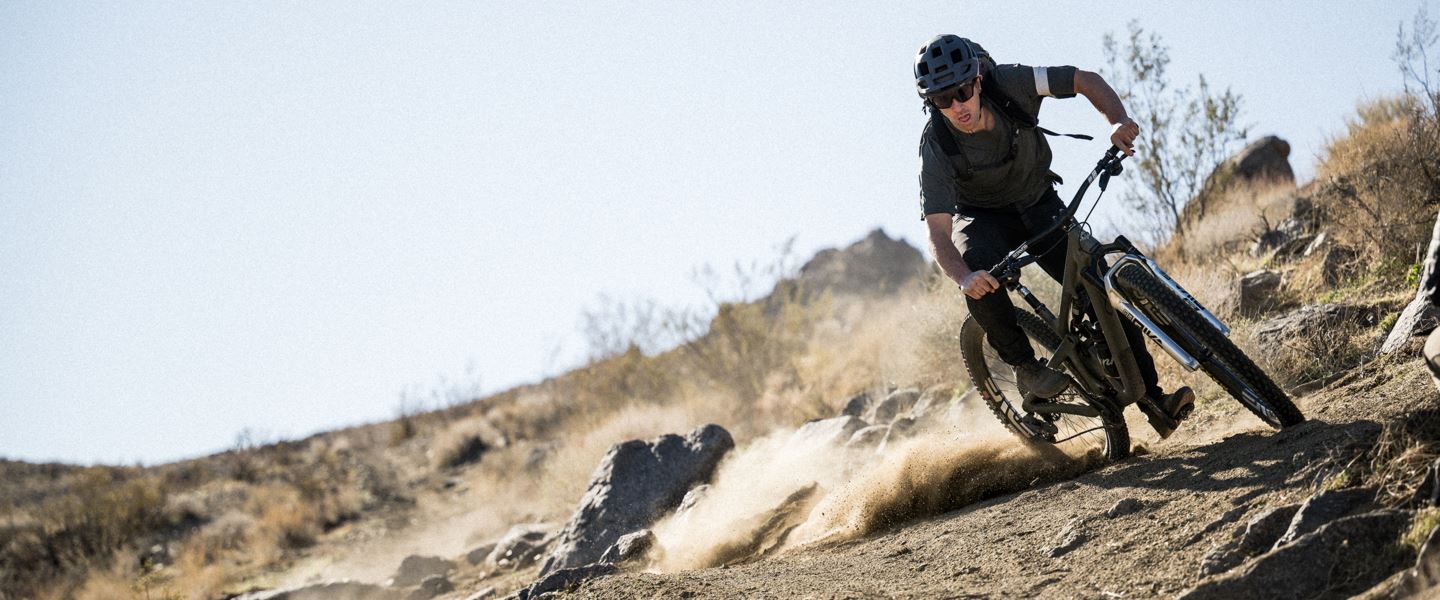 Photos by Mason Mashon, Sven Martin, Ian Collins, and James Stokoe. Words by Chloe-Anne Swink.