Within every discipline of mountain biking, sub-disciplines, niches, individual riding styles, and preferences exist. These are the spaces where you define who you are as a mountain biker and make the trail your own. From cross country to trail, enduro to downhill, and for those rides that blur lines and refuse to be put in a box, RockShox has a suspension system designed for any task at hand.
Whichever discipline calls to you, it's in your hands to paint the trail ahead with the experience you envision. The goal of RockShox's 2023 Rear Shock Lineup is to give you more than just a rear shock tailored to your ride style. The real apex of the new collection is the unprecedented adjustability and customizability that the development team built into its small but mighty chassis.

When we consistently have customers asking for something we don't make—let's make it.

–Tim Lynch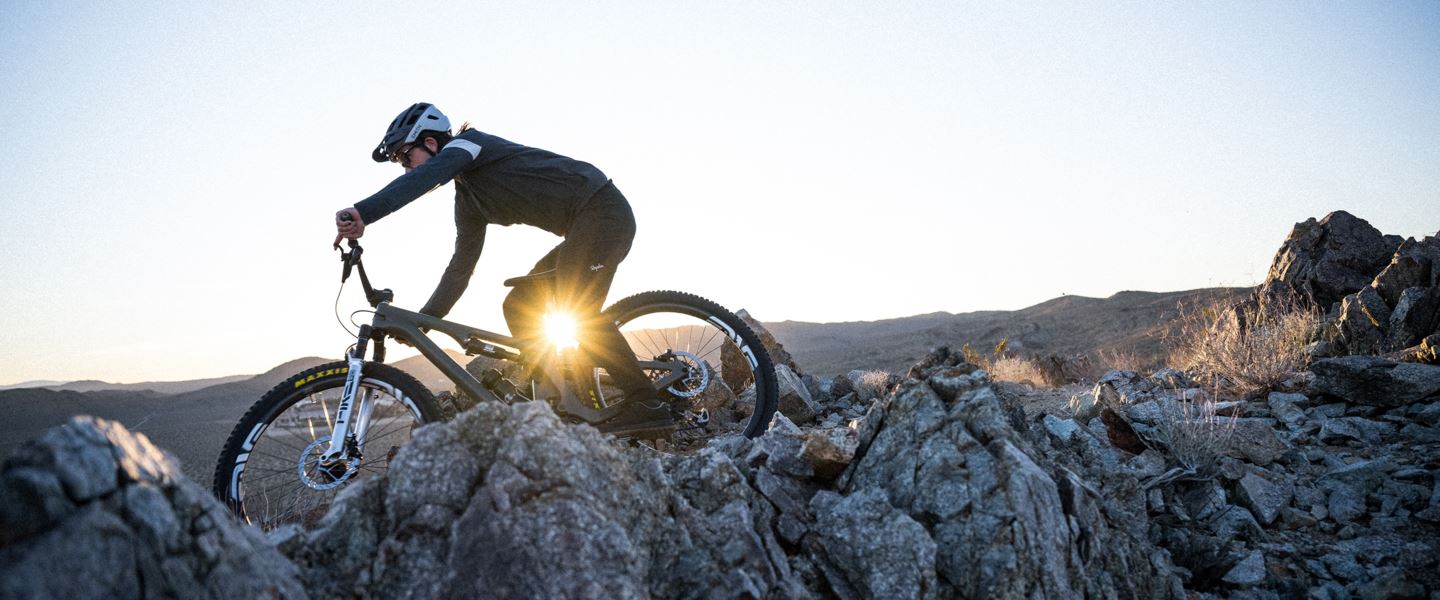 You asked. We've delivered. The 2023 R

ear S

hock L

ineup

is built around advanced technology that allowed us to deliver the most tunable rear shocks to date.
Does it involve charging drops or sticking to switchbacks when plotting your line? Are you looking for that extra 'pop' off rail features, or do you prefer to stay planted and attack the terrain with laser precision? What makes riding fun for you? What leads you to the trailhead and gets you stoked? The team responsible for the entire 2023 Rear Shock Lineup made it their mission to give you the flexibility needed to tailor your shock seamlessly to enhance your distinct riding style.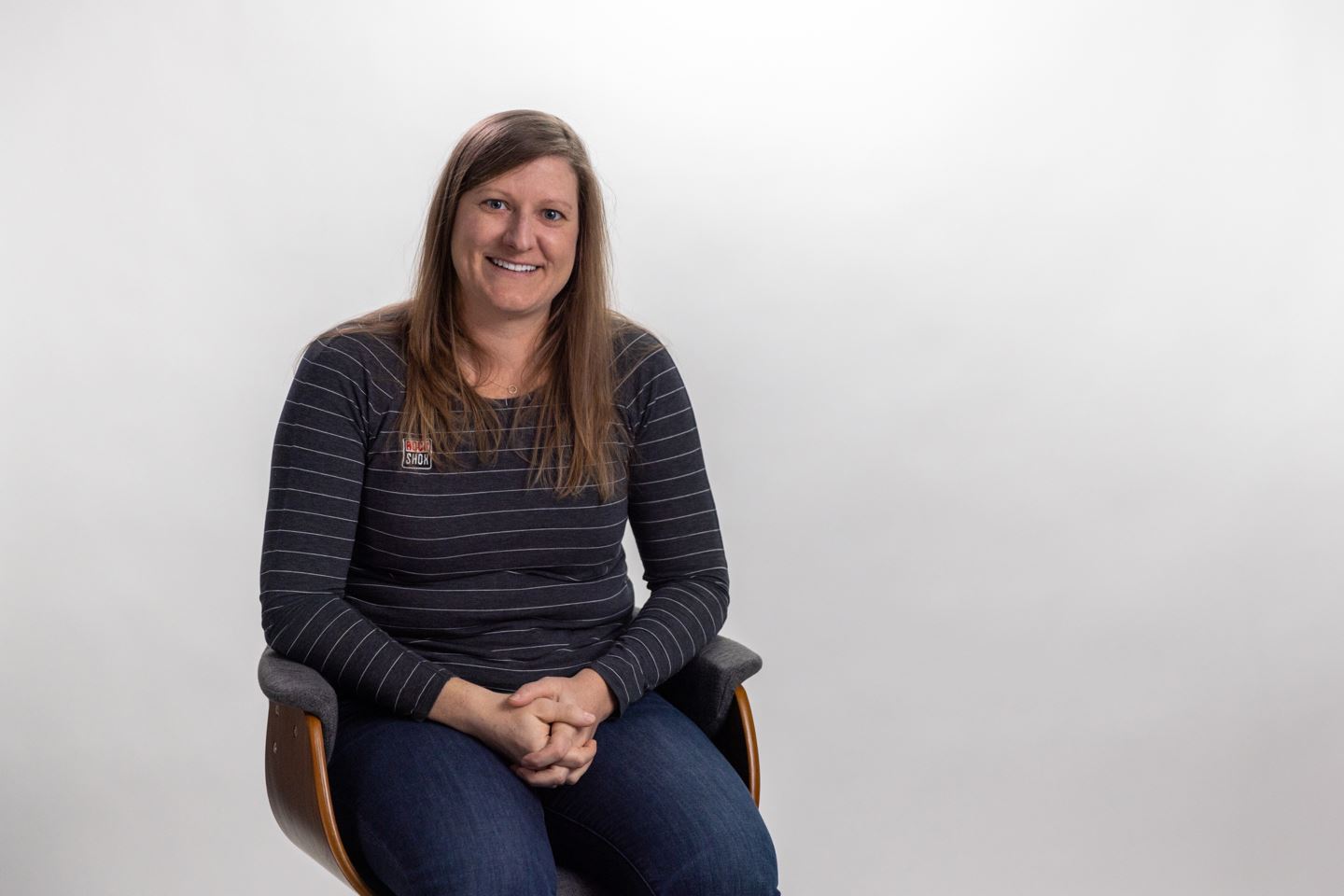 Riders want adjustability, and we really wanted to give the rider that control.

–Lindsey Watson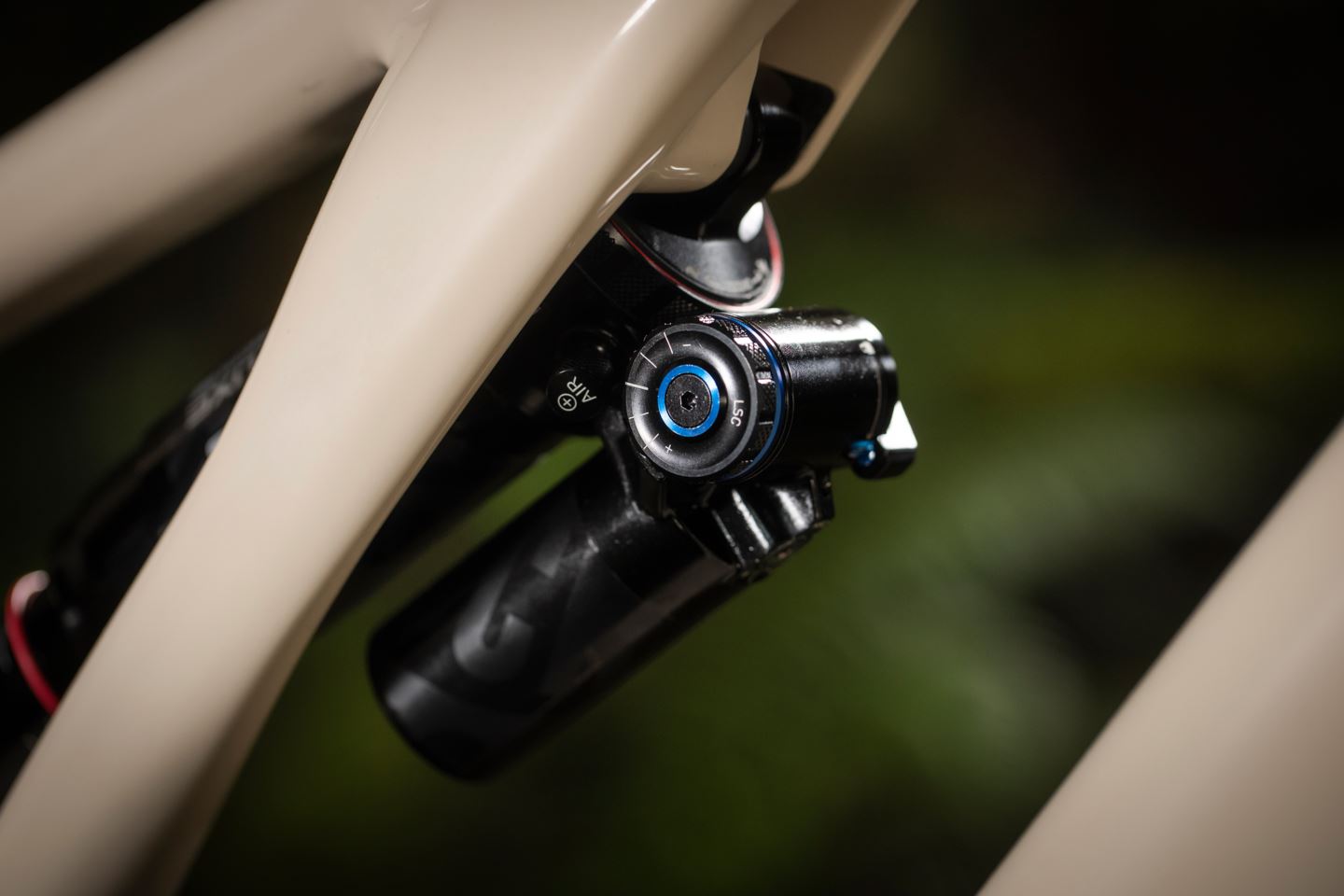 RC2T Damper
Our aim was to maximize the adjustability of our rear shocks, so the development team got to work first with the damper design. What resulted from their ingenuity was both a leap in tunability and completely unmatched innovation in damper technology. They called it RC2T. What it means: Rebound. Compression. 2 separate compression adjustments—High and Low Speed Compression. Threshold.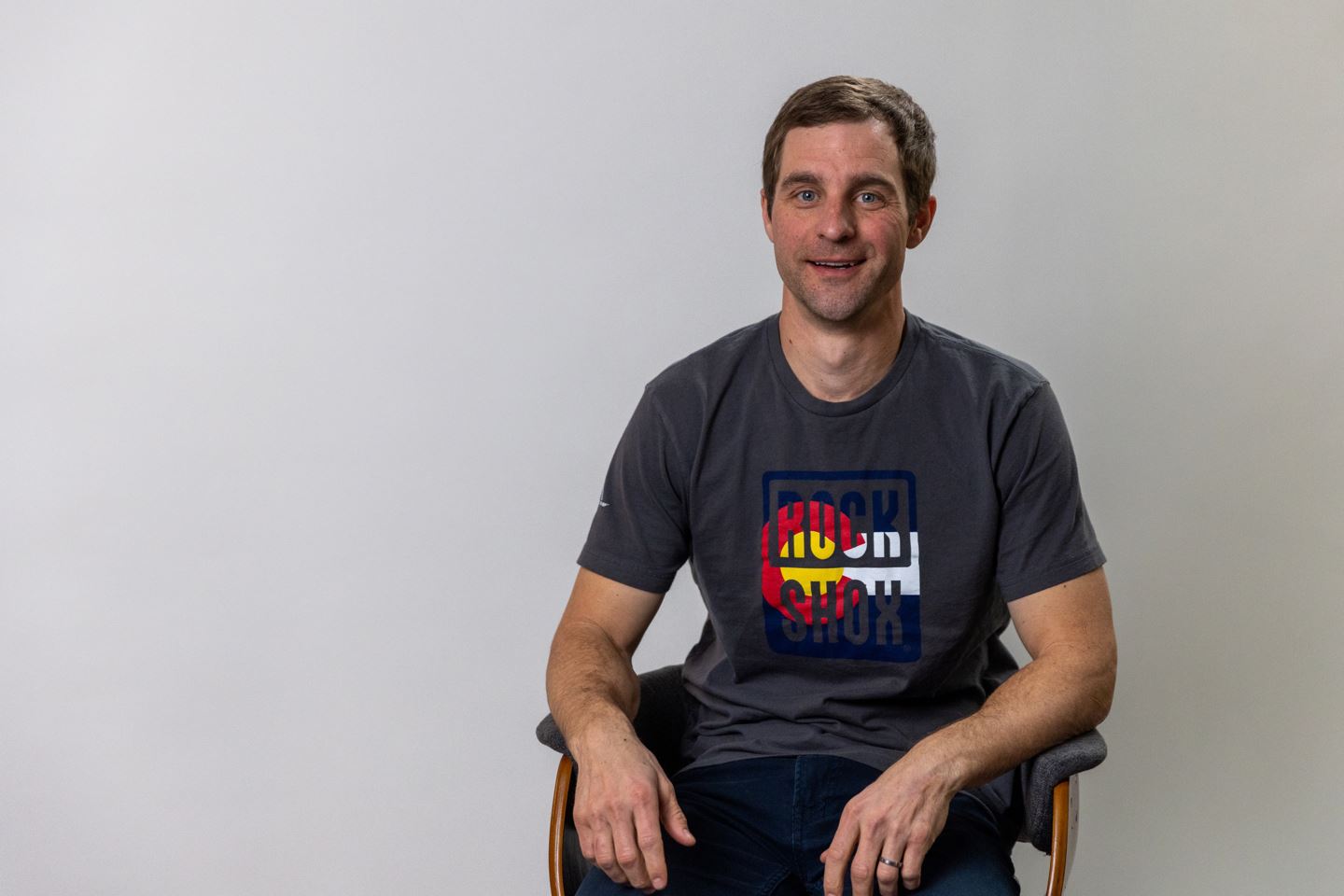 The new damper has independent High and Low Speed Compression adjusters and we added more clicks to the Rebound as well as some different Rebound tunes.

–Dave Camp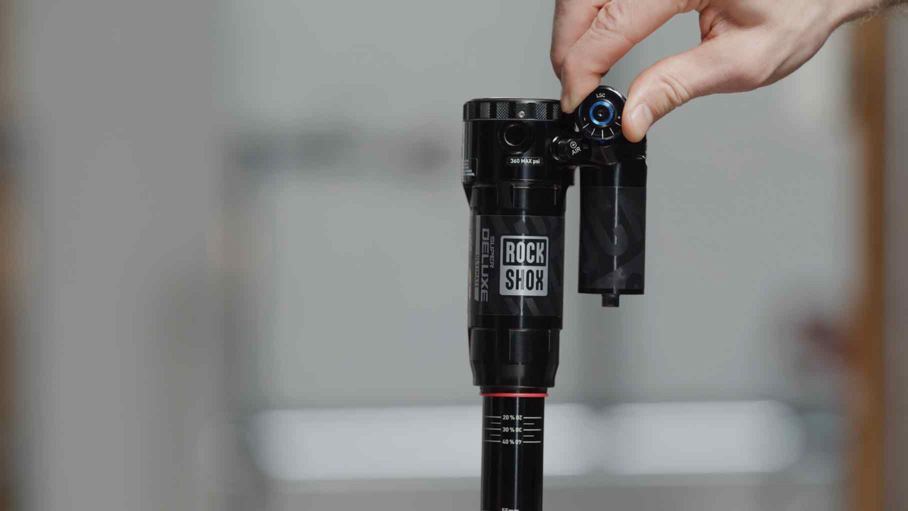 For the first time in the history of the sport, RC2T makes completely independent High Speed Compression and Low Speed Compression tuning possible, effectively eliminating cross-talk. Riders can fine-tune High Speed Compression damping to a T without having any residual impact on how Low Speed Compression performs and vice versa, making RC2T the most highly customizable rear shock damper RockShox has ever created.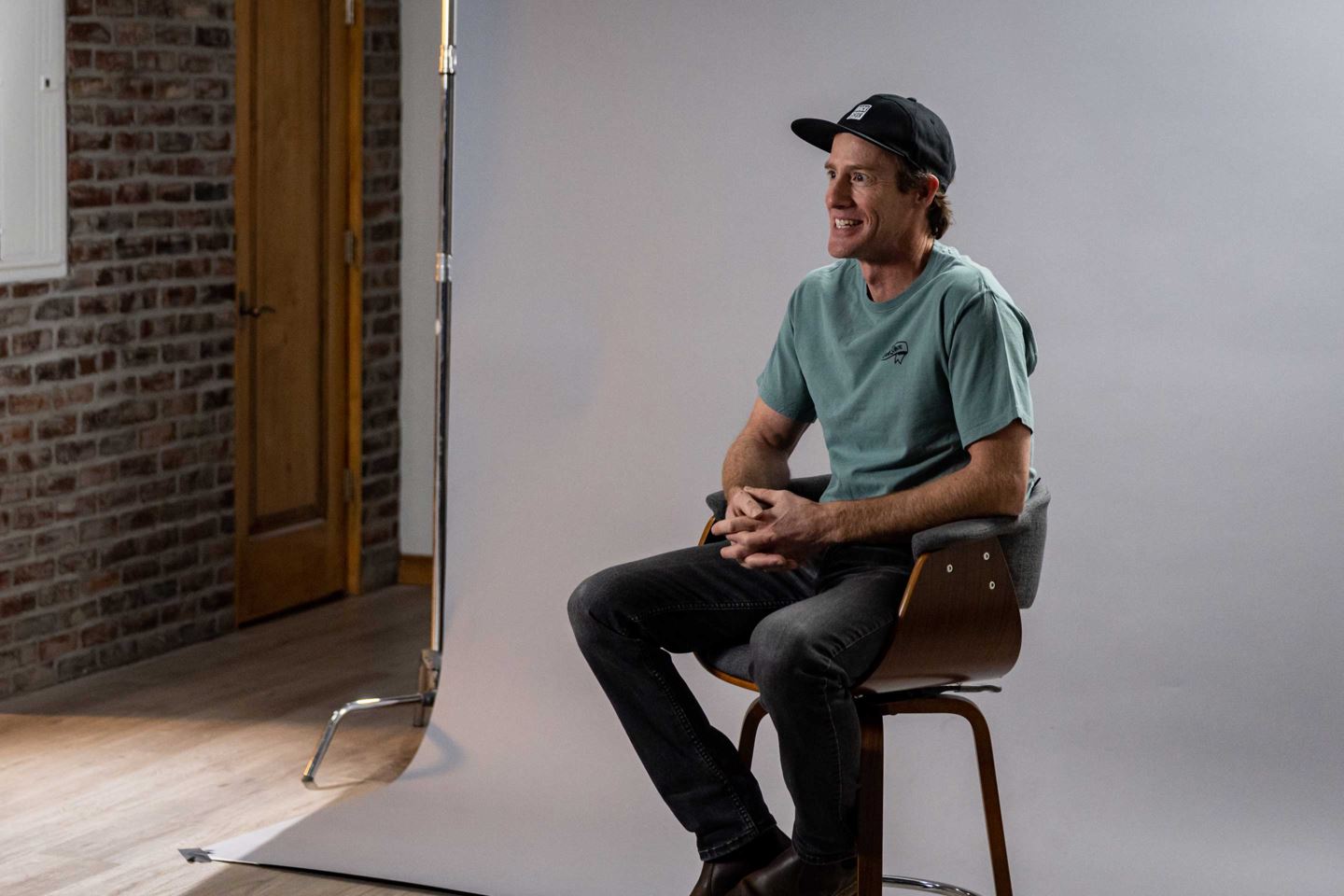 The High Speed Compression damping is happening well ahead of the Low Speed Compression damping. What that allows us to do is adjust those two things completely independently. There is no cross-talk.

–Tim Lynch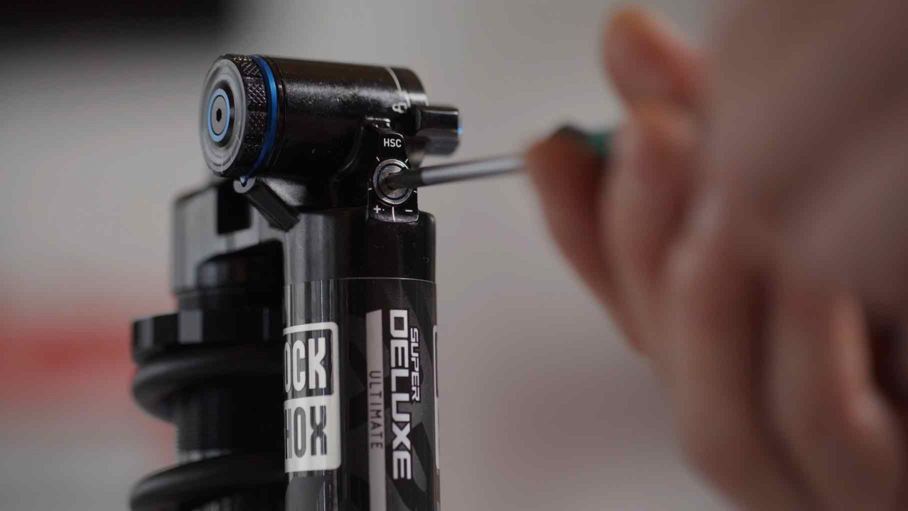 When you get your hands on a bike equipped with RC2T, the base tune will be set—based on extensive testing and tuning—to suit a bike model's exact kinematics. RC2T features a spectrum of five adjustable "clicks", two to decrease and two to increase for both High Speed Compression and Low Speed Compression damping. The base tune sits at the middle hash mark. From there, each individual adjustment moves you further away from the base tune and into the realm of defining how you want your rear shock to perform. You can tune compression damping to the trail you're hitting, the weight you're packing, performance objectives, or simply what kind of ride you're in the mood for on any given day without any sacrifice.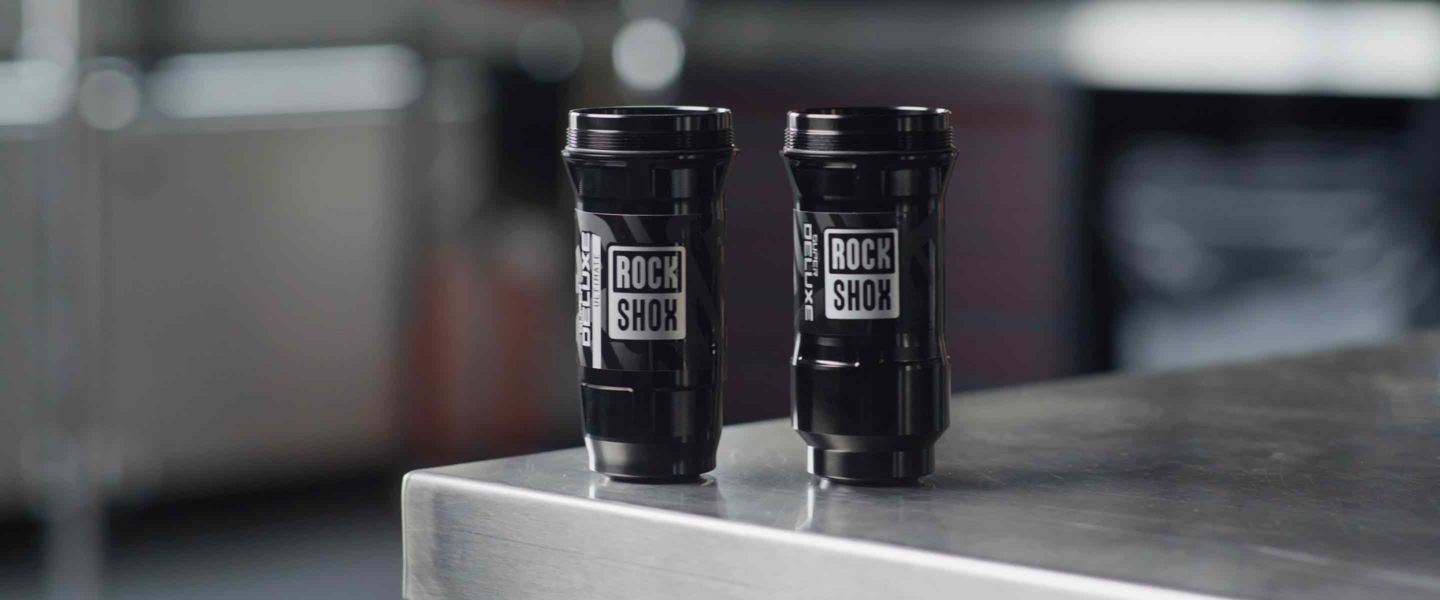 DebonAir

+



After reinventing what's possible in a damper, our heroes on the development team worked on that same level of unmatched tuneability with the rear shock's DebonAir+ air spring. They began with a dual air can design that enables a straightforward system for choosing the ideal air spring variation based on your frame's leverage rate and intended ride style.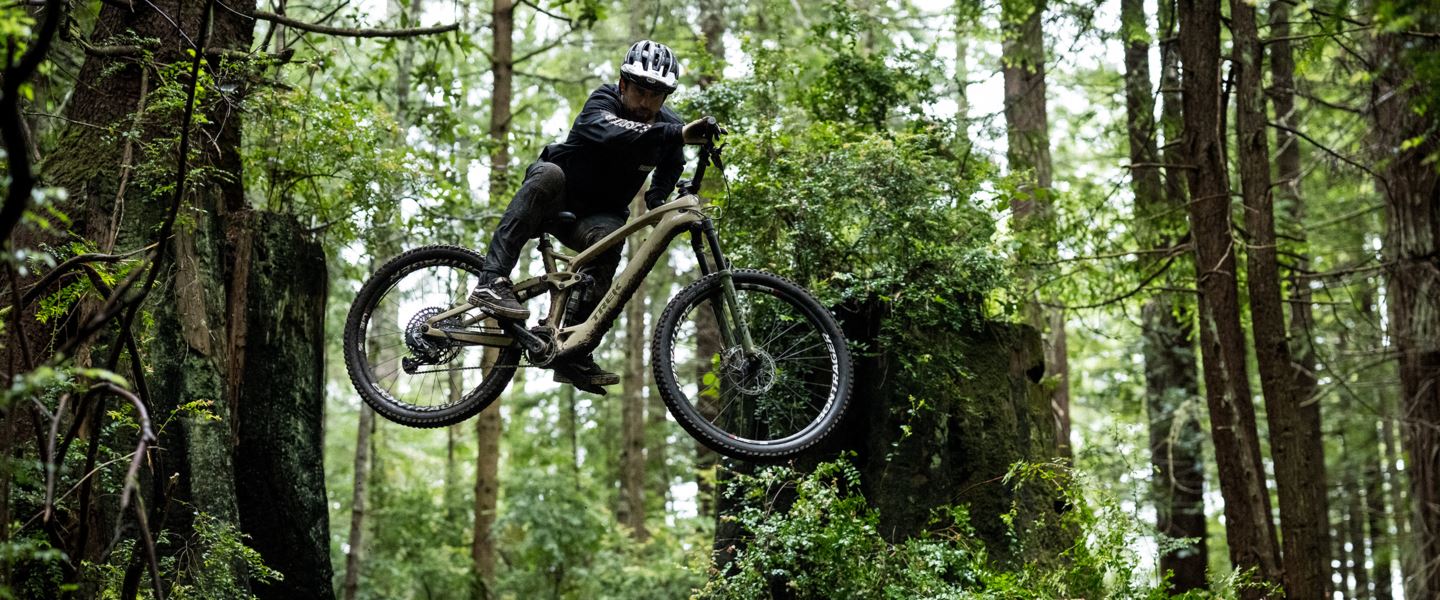 Our Linear air can is easier to use full travel on. And the Progressive can is for more aggressive riders—big jumps, bike park.

–Dave Camp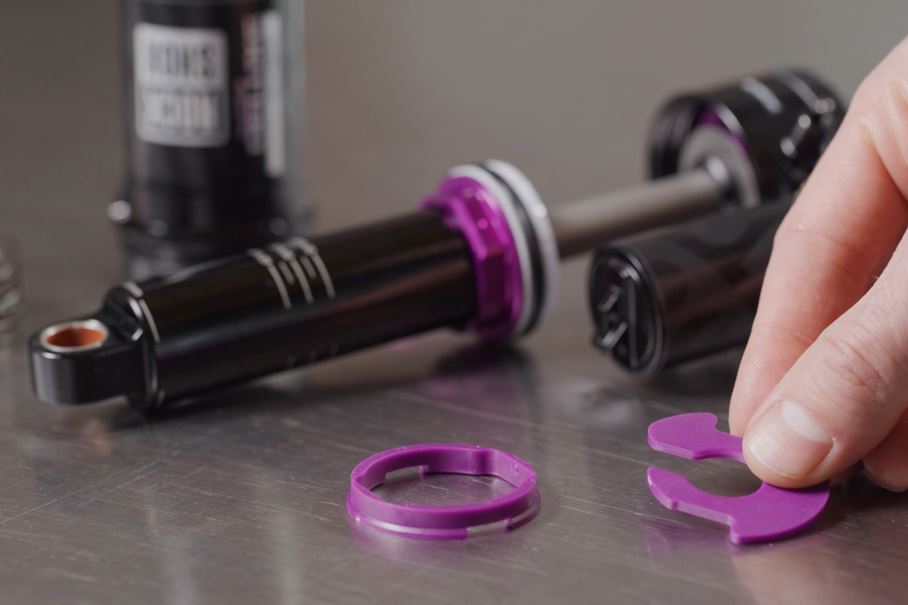 Along the lines of tunability, DebonAir+ offers up the option to add negative tokens and up to 4 Bottomless Tokens, with practically zero constraints on how you customize your ride feel. "The negative tokens affect the initial travel through mid-stroke. On the other hand, we still have the Bottomless positive air volume tokens, and those really do affect your bottom out the situation." 
Add Bottomless Tokens to ramp up the spring rate within the last 40% of travel and beef up bottom out resistance. Add a negative token to reduce the volume of the negative air chamber and make the most of every millimeter of travel available. Or leave tokens out of either air chamber or together if that's the mood you're in. That's the beauty of the new DebonAir+ design—whatever bike you ride, wherever and however you love to get out there, it is a chameleon with the ability to adapt to the terrain and conditions you choose.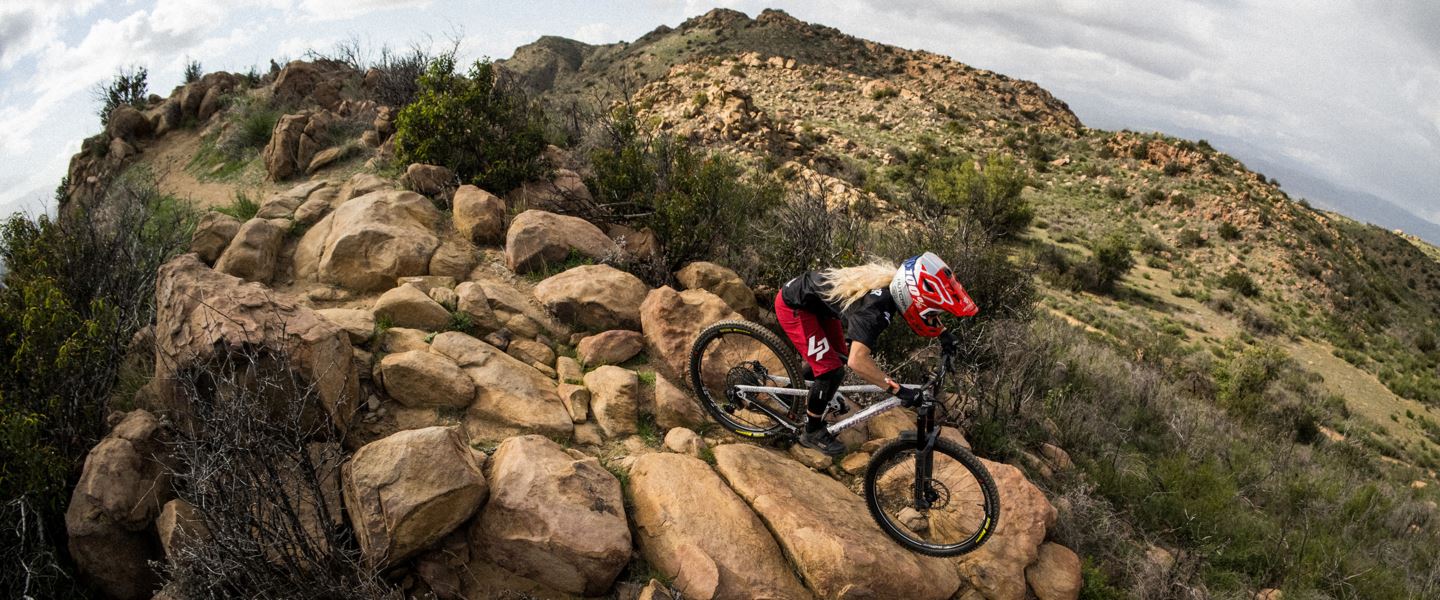 Hydraulic Bottom Out
It took something completely different to answer that final question. Welcome to the next revolution in rear shock design—Hydraulic Bottom Out and Adjustable Hydraulic Bottom Out.
"First, we started with 'What improvements can we make to the damper?' Second, 'What improvements can we make to the air spring system?' Third, 'What can we do to help control bottom out resistance?" said Lindsey Watson, Rear Shock Product Manager.

Simply put, Hydraulic Bottom Out and Adjustable Hydraulic Bottom Out are the opposite of bottoming out. It's like your suspension is landing on a nice down feather pillow at the end of travel, slowing the blow and helping to eliminate that harsh bottom out feel.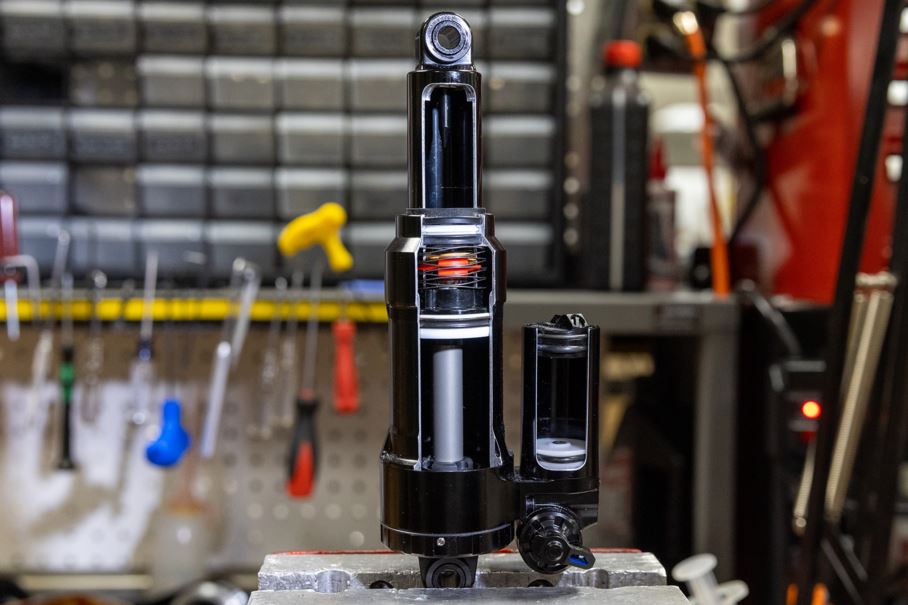 Hydraulic Bottom Out consists of a needle that blocks the flow of oil as the piston moves through the stroke. It kicks in within the last 20% of travel to increase compression damping in the new Super Deluxe, sparing you the pain of that harsh CLANKING bottom out after impact without having to sacrifice reactivity or brace for the sharp rebound and loss of traction that can come with running one too many bottomless tokens. With Hydraulic Bottom Out, you can still run tokens, but you don't have to run as many tokens.
On the other hand, you have Adjustable Hydraulic Bottom Out on the new Super Deluxe Coil. Adjustable Hydraulic Bottom Out works just like Hydraulic Bottom Out except the amount of damping is yours to choose. With Adjustable Hydraulic Bottom Out, you have a dial with five different settings, each representing a different amount of bottom out resistance. Leave it completely open for the same amount of ramp and resistance you are used to or close it off, click-by-click, to dial in your preferred amount of bottom-out control within the last 20% of travel.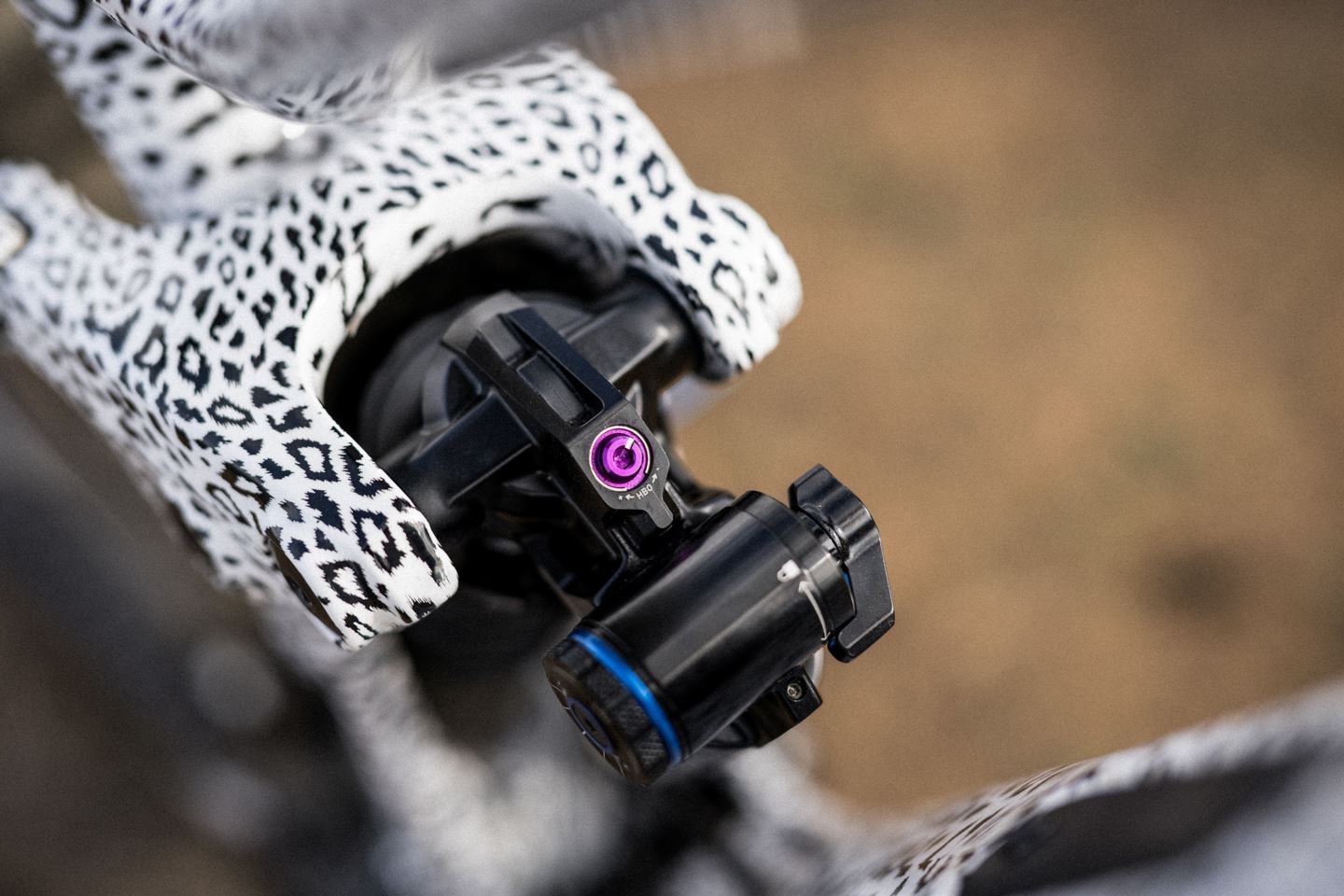 Rear Shock

Lineup
While this host of new technology is impressive in isolation, when it all comes together, it sets a new standard for what's possible on a mountain bike.
The new technology and features across the entire 2023 Rear Shock Lineup were designed with the same focus in mind: squeeze out that extra ounce of performance while packing in unparalleled adjustability.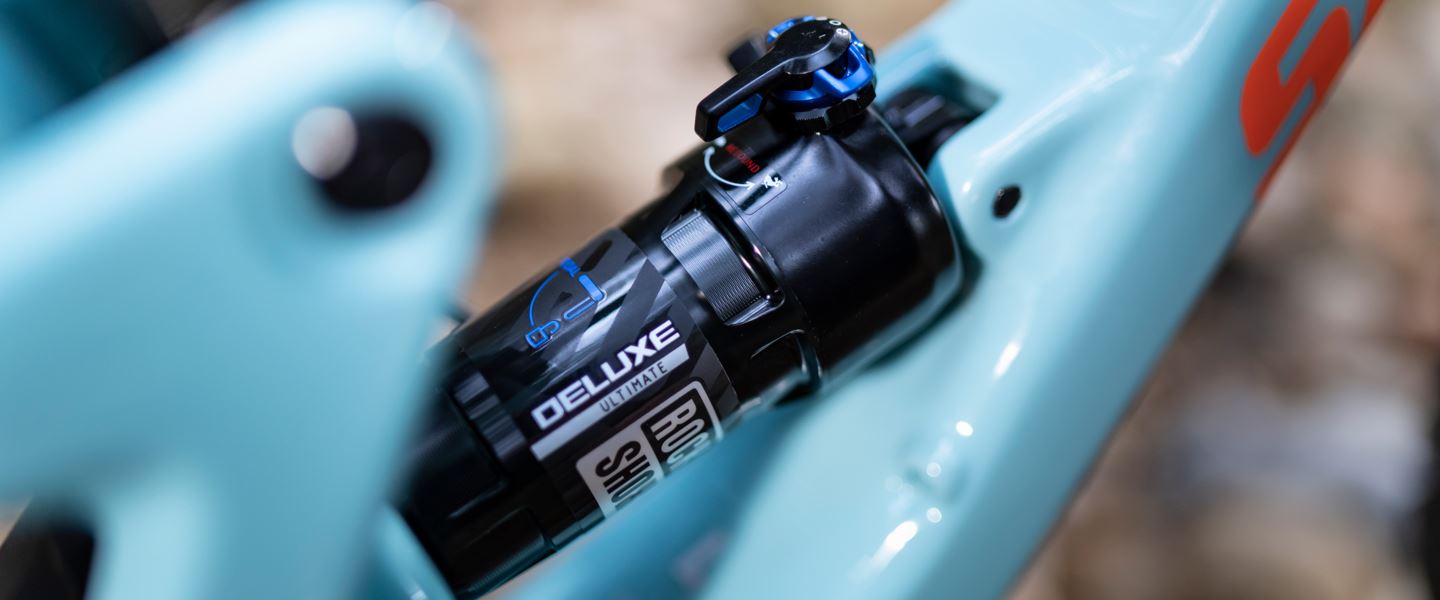 In our trail rear shock,
Deluxe, you'll find no shortage of new technology and customization potential. Deluxe highlights the playful prowess and
new-era
tunability of our most advanced air spring to date. It's heavy on performance yet housed in a lightweight inline shock package made to please trail riders
who are looking for
one shock to do it all
.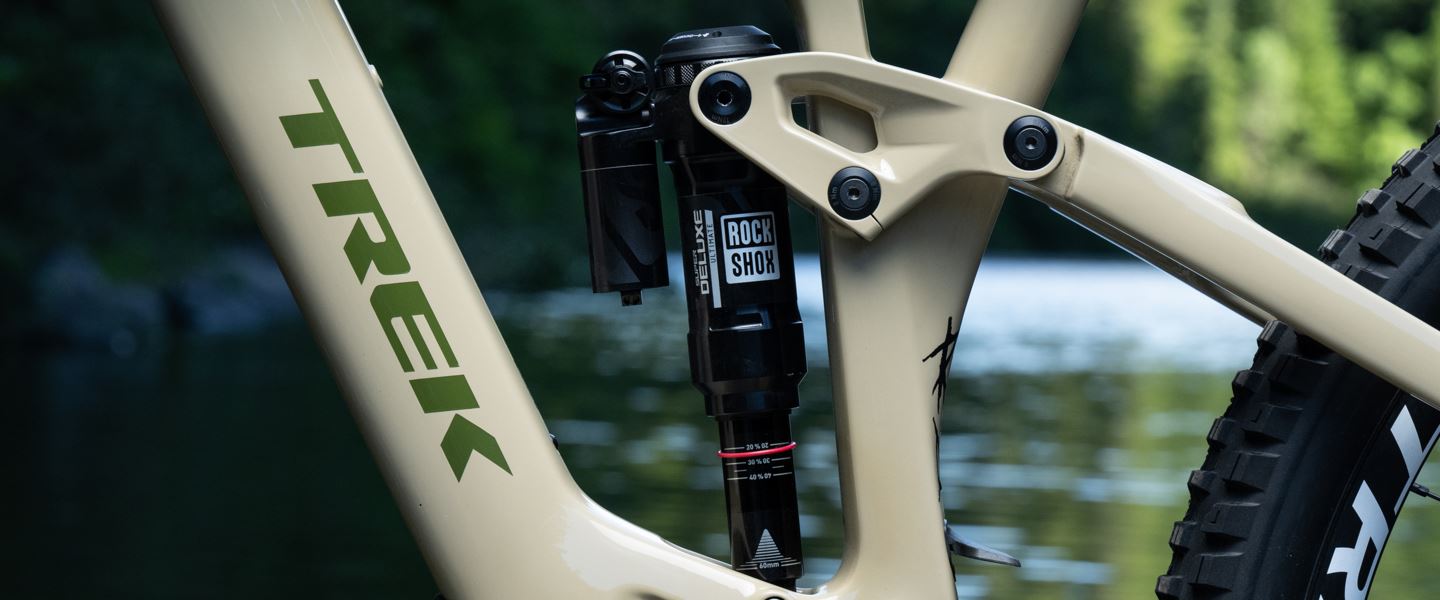 Super Deluxe offers

the extra ounce of customization that it takes to capture the crown, packed into the most advanced shock package we've ever made. At the

U

ltimate level, you fully reap the benefits of the development team's ingenuity and hard work.

All the new tech is there, from the revolutionary RC2T damper to

DebonAir

+, a wider range of rebound adjustments, and optional Hydraulic Bottom Out. Super Deluxe is aggressive all-mountain and enduro for riders that take risks and demand peak performance from their suspension.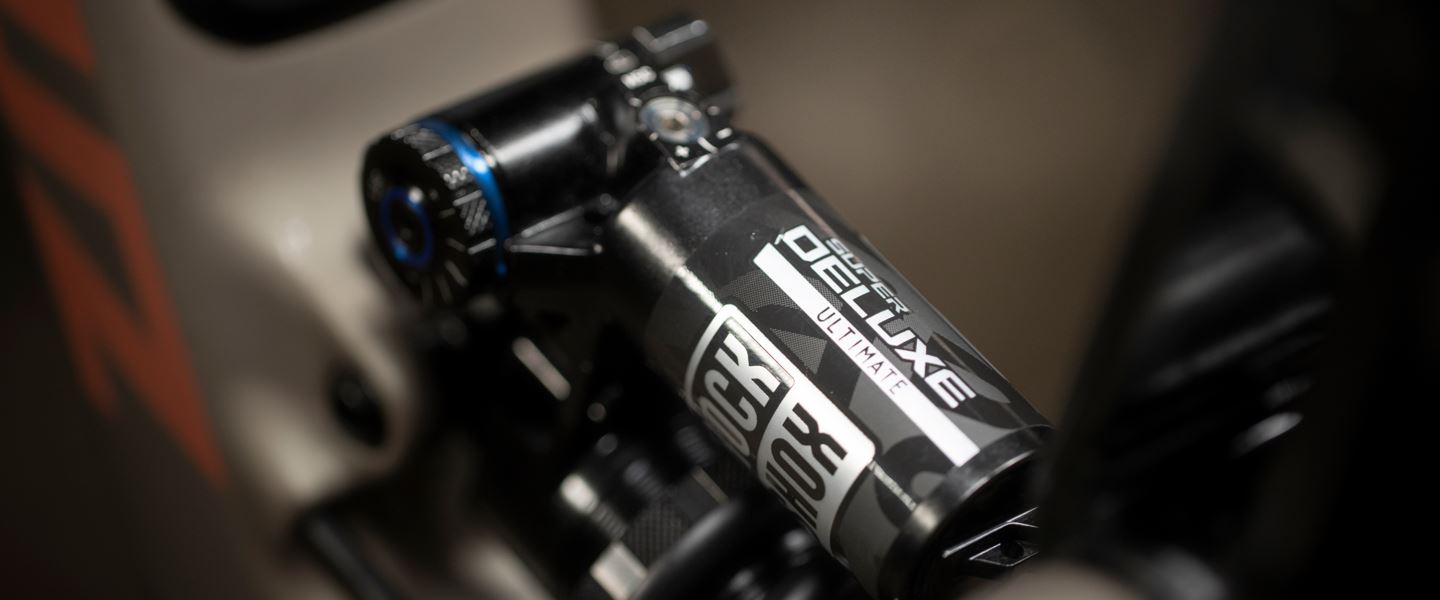 We know

many

riders love and rely on the unmistakable feel of

Super Deluxe Coil

—t

he

13 podium finishes that Super Deluxe Coil played a part in during the 2021

World Cup DH and EWS

season can attest to that

.

W

ith A

djustable

H

ydraulic

B

ottom

O

ut

paired with RC2T in

the

new Super Deluxe Coil

,

i

t's

still the unmistakable feel of coil that you know and love, but now

it's

yours to put your signature on. How will you customize your coil shock?



Super Deluxe Coil riders want more of a linear spring curve. It's definitely geared towards the downhill segment, but it's great for everything from trail rides up to World Cup Downhill.

–Lindsey Watson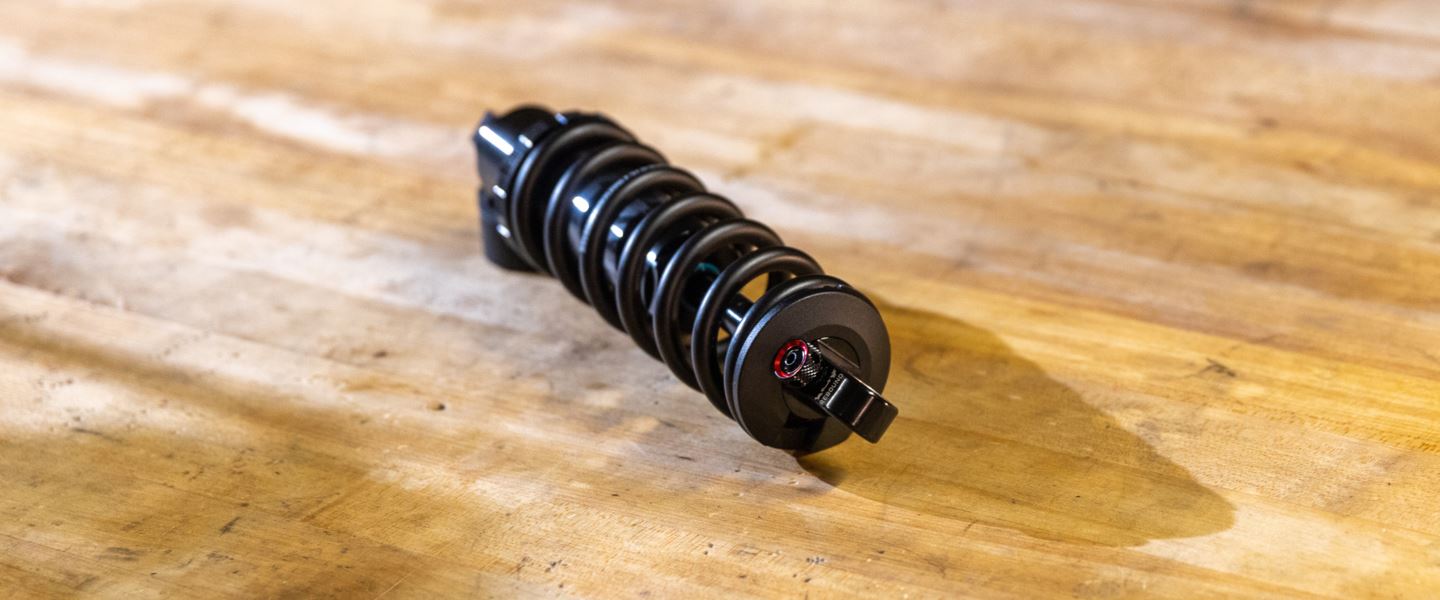 With the overachieving performance precedent of Super Deluxe Coil as a foundation, the team developed
an inline coil shock with the same architecture as Super Deluxe
Coil but
rebound adjust only.
The result was Deluxe Coil.
Deluxe

C

oil is simple, easy to fit onto tight frames and E-MTBs

—an easy access point to the world of coil—yet still powerful.

After all, it's

rooted in the podium-dominating S

uper Deluxe

Coil.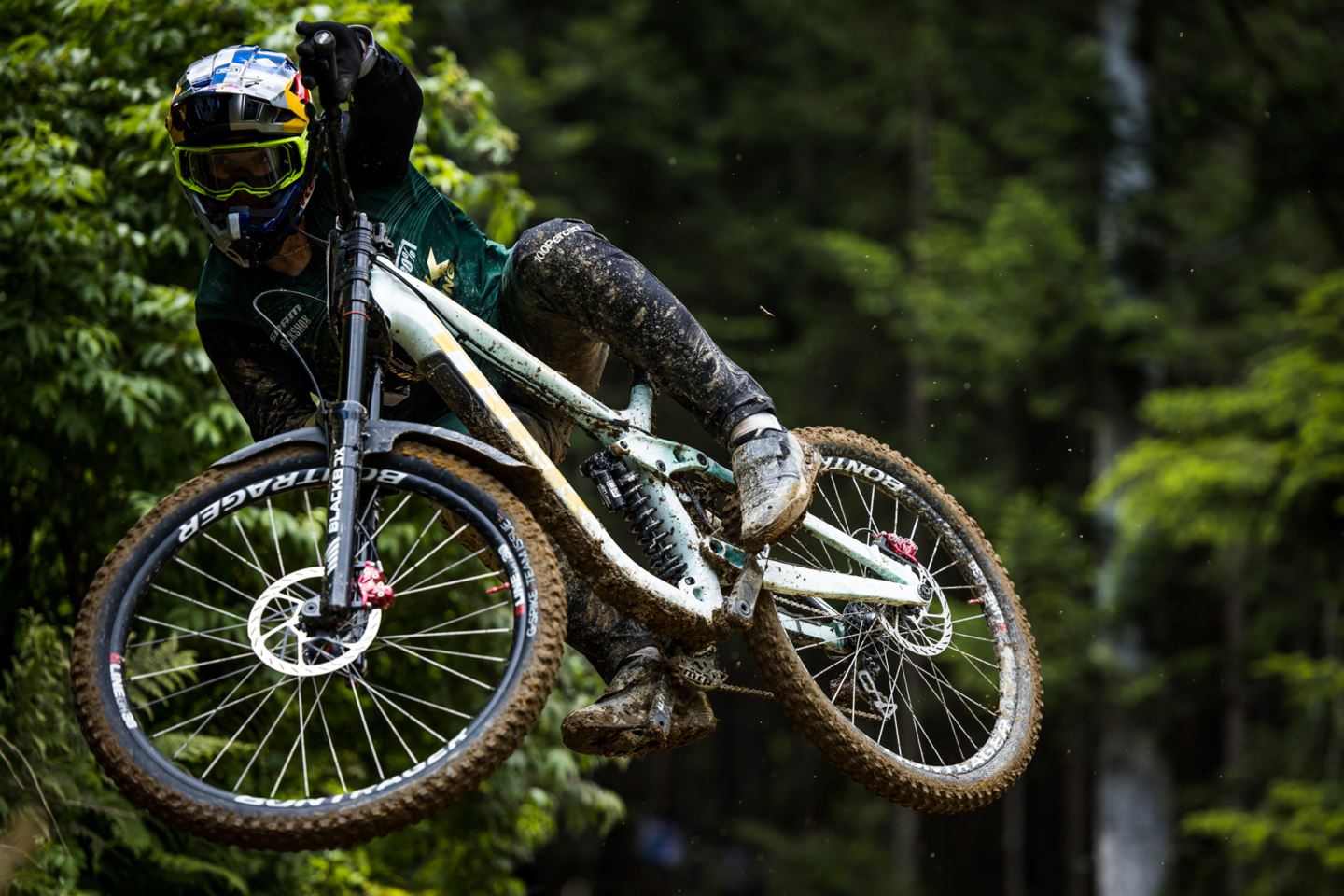 You should always be stoked if you can go mountain biking.

–Dave Camp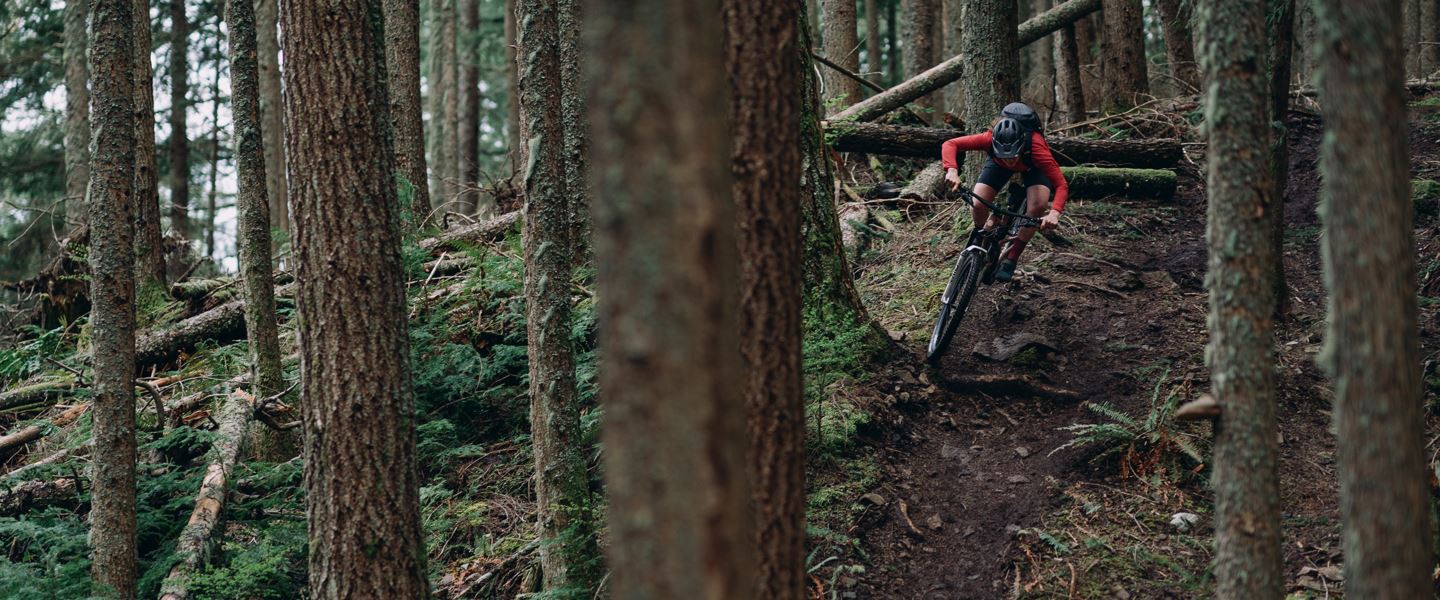 Adjustability, performance, and innovation aside, our most basic driver is the desire to create products that you have fun with. Suspension and technology that enables riders to feel more comfortable and confident when they're in the saddle. Handing you the tools you need to push your personal limits. In its most simple form, that is what the 2023 Rear Shock Lineup offers.
In the words of Senior Design Engineer Dave Camp, "You should always be stoked if you can go mountain biking."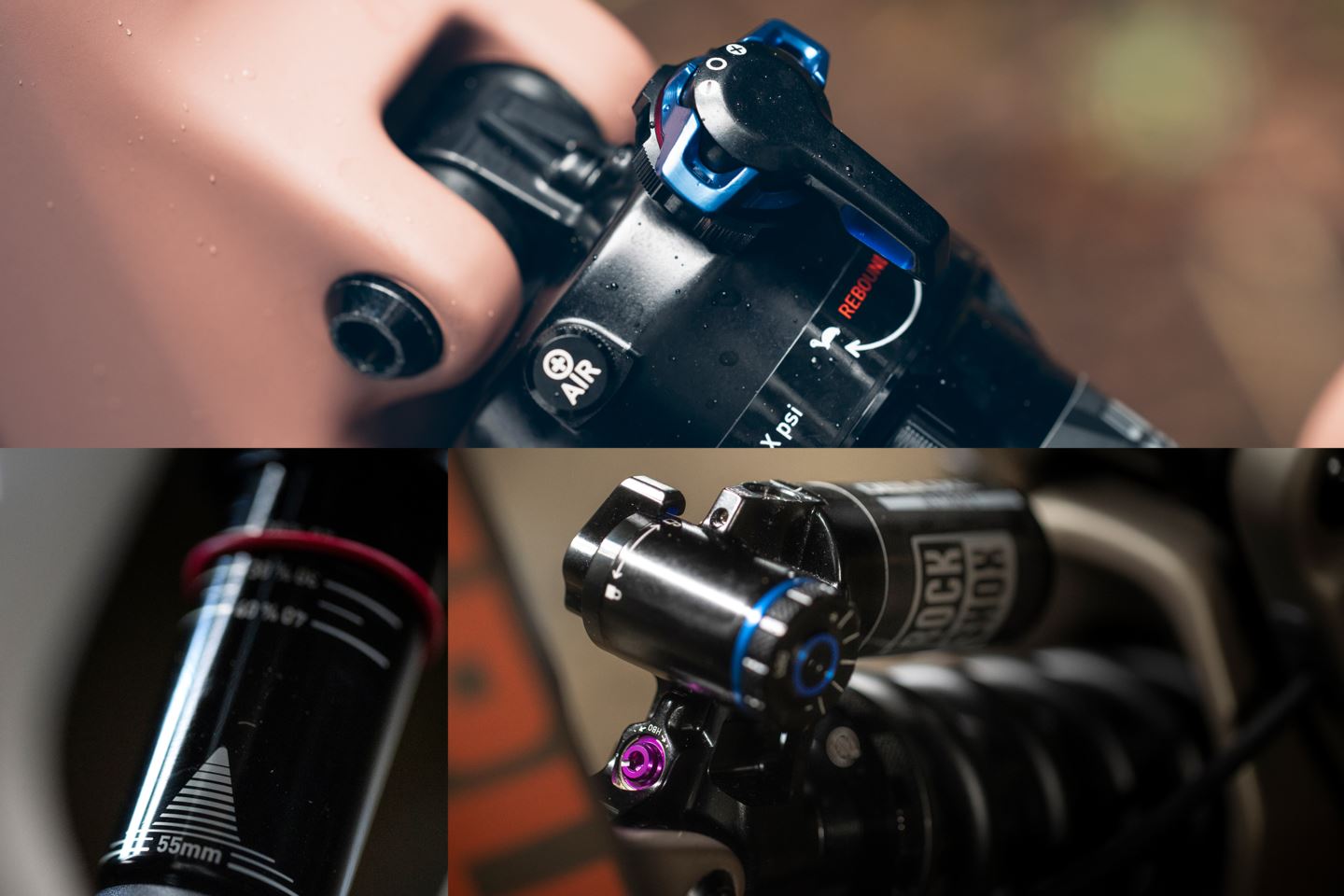 Photos by Mason Mashon, Sven Martin, Ian Collins, and James Stokoe. Words by Chloe-Anne Swink.