Pros demand more. That's why we look to our road teams, cyclocross racers, and triathletes to test our components and let us know what works well…and what could be improved. Athlete feedback then helps us develop better technology to take their racing to the next level. It's a victorious cycle, and one that certainly played out with the development of eTap AXS.
Let's start on the road. Modern road racing has gotten faster. Bikes are more aerodynamic. Kits and helmets are sleeker. Riders have access to more technology and training knowledge than ever before. In the era of marginal gains, riders need gearing that can keep up. Range is the name of the game, with riders not wanting to grind up the steepest mountain passes or spin out in the final 100 meters of the mass gallop.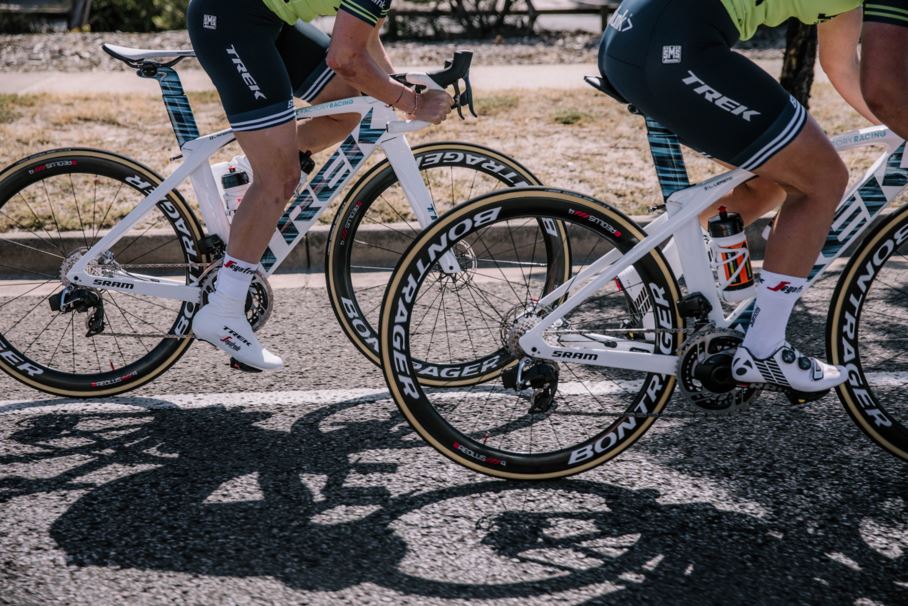 eTap AXS' X-Range gearing provides a harder hard gear for the world's best sprinters, and lets them cover the flats and climbs more efficiently as well. And pros are already taking advantage of this capability. Chantal Blaak bagged the first Spring Classic win at Omloop Het Nieuwsblad, Marcel Kittel (Germany) scored a win at Trofeo Palma, and Tom Pidcock earned a set rainbow stripes on RED eTap AXS at U23 Cyclocross World Championships; to name a few.
In a discipline steeped in tradition, X-Range's smaller chainrings might appear undergeared, but paired with a 10-tooth small cog on the cassette; it adds up to a higher top-end gear than was available before. For example, the RED eTap AXS 50-tooth chainring option paired with a 10-tooth cog produces the exact same gear ratio as a massive 55-tooth chainring with an 11-tooth cog.
While new groupset launches typically focus on WorldTour road racing, our cyclocross athletes have been doing a significant amount of racing and testing on eTap AXS as well. The rear derailleur's Orbit chain management is crucial to off-road success. Multi-time world champ Wout van Aert, a master at race prep, has ridden eTap AXS throughout the season. Our cyclocross athletes now also have a dedicated 1x electronic groupset, whereas before they were having to choose between 2x eTap or Force 1 mechanical.
In addition to road and cyclocross pros, eTap AXS brings new benefits to triathletes as well. Expect them to power into T2 with our new dedicated 48 and 50-tooth 1x aero power meters available for RED and Force cranksets. But continued Tri-bike evolution won't stop there. More and more triathletes are adopting disc brakes (it's simply better braking), and our S-900 Aero HRD brake lever is a perfect complement to the new aero RED and Force eTap AXS groupsets.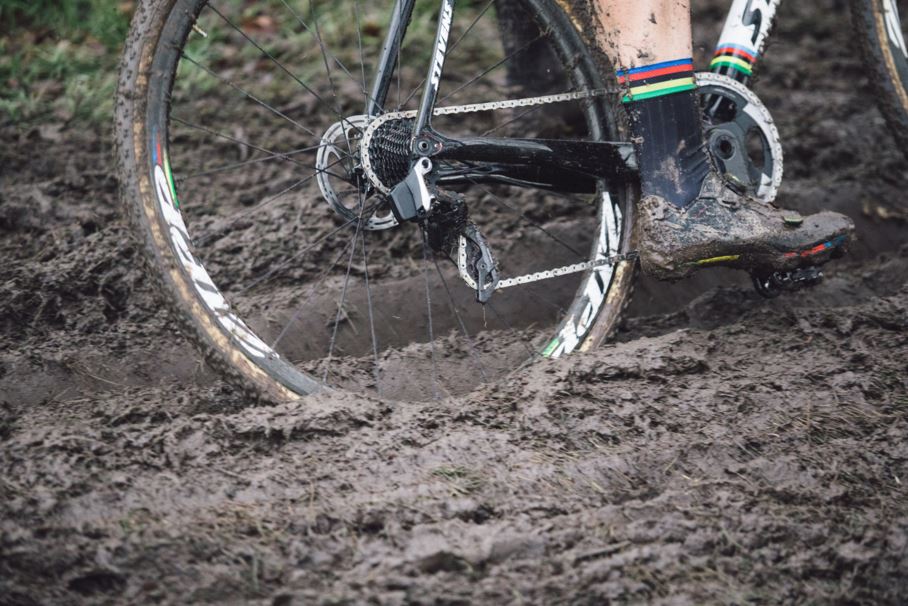 Stay tuned to SRAM.com and our social channels for more eTap AXS reactions and insights from SRAM's pro athletes.