He's a rider who's taken the cycling scene by storm with a stellar 2019 season topped off with a junior world title, an 18-year old going straight from junior gears to the big rings of pro cycling in one of the biggest WorldTour teams: Trek-Segafredo.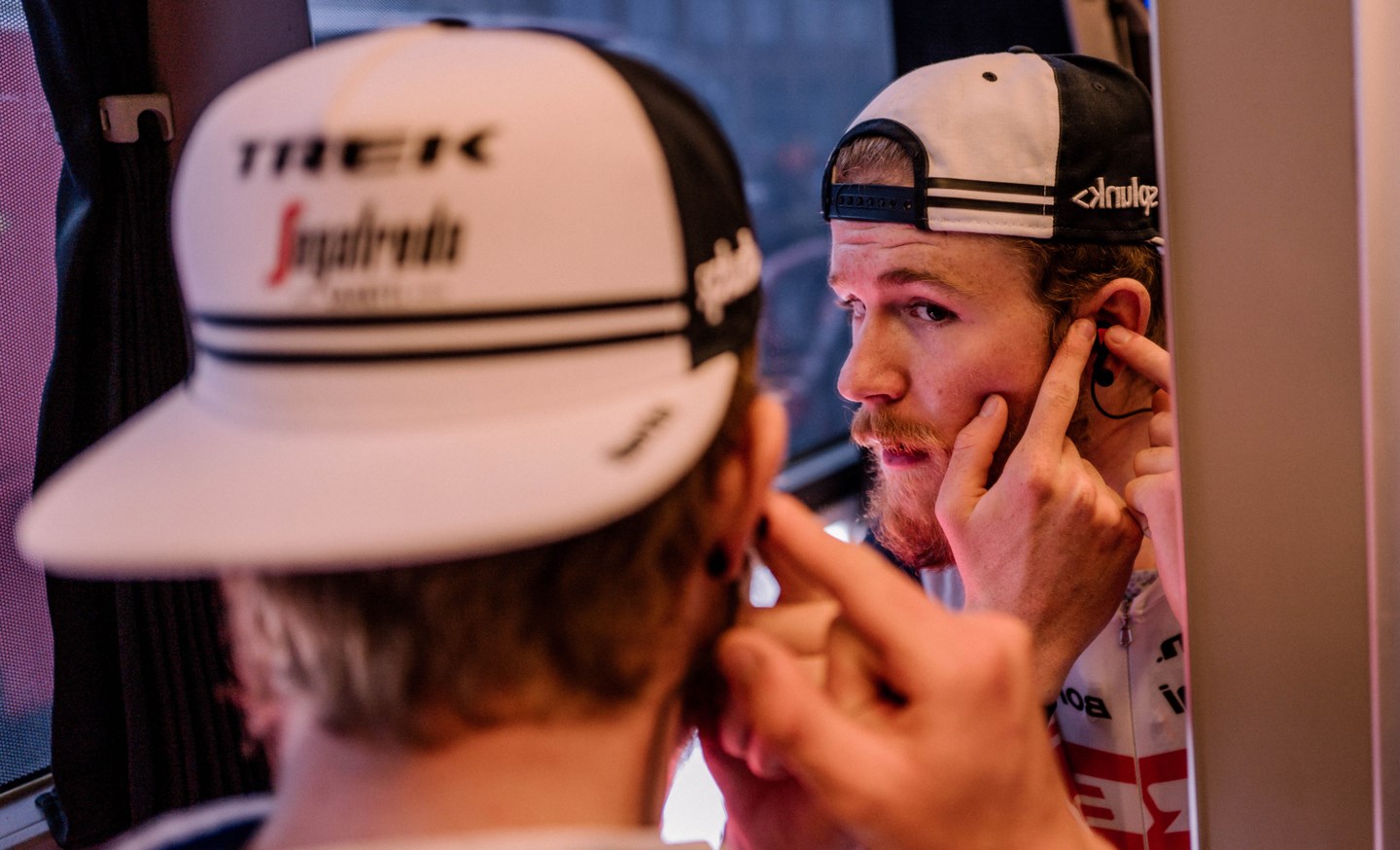 Who is Quinn Simmons?
"I am Quinn Simmons," he smiles, sporting a huge red beard under his new sunglasses and team-issued red helmet. The Mallorcan sun shines on his face as he takes in the new world he has entered: WorldTour pro cyclist, aged 18.
"I am from Durango, Colorado and have been racing mountain bikes from when I was young. I started on the road when I was 17 as a first-year junior and split my time between road and mountain bikes. Then I decided I liked road more and had a great 2019 season as a second-year junior, which kickstarted my pro cycling career."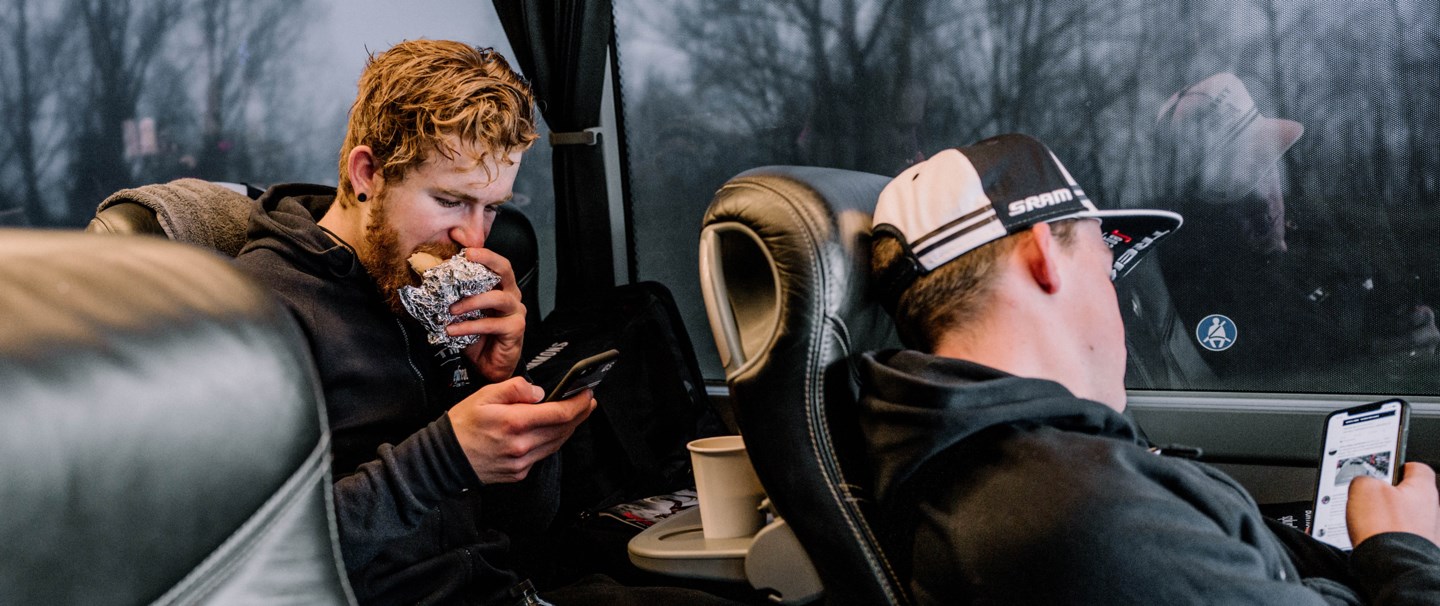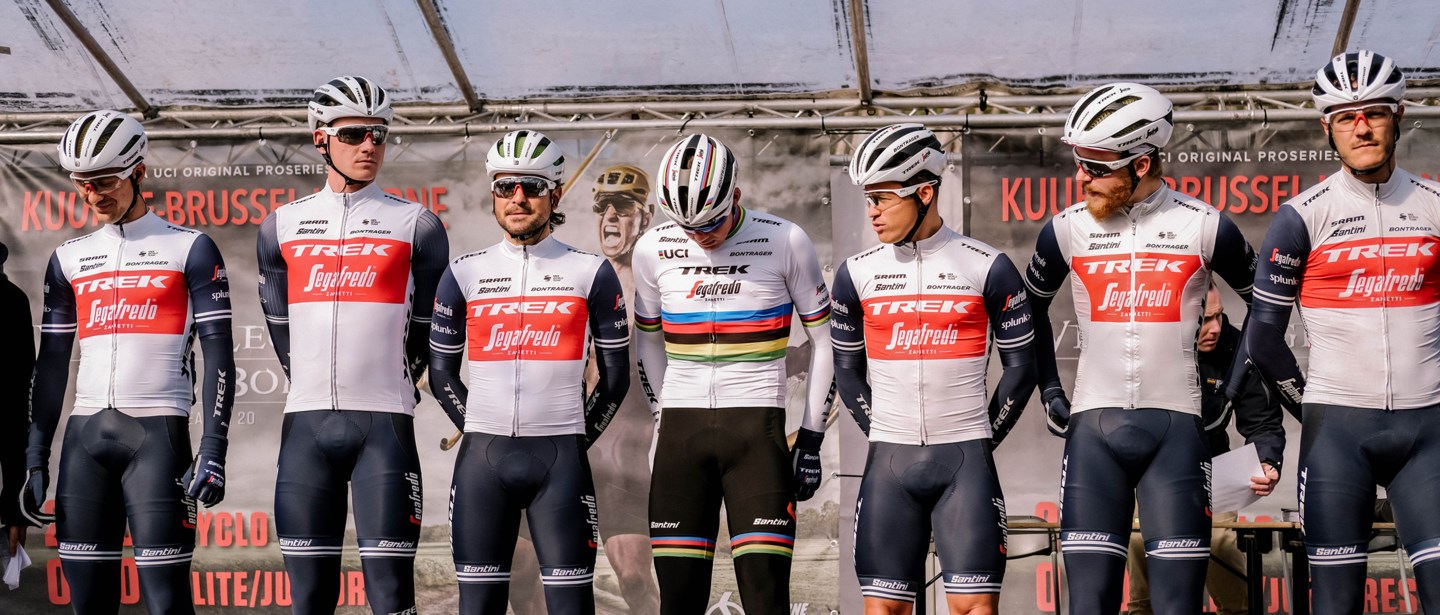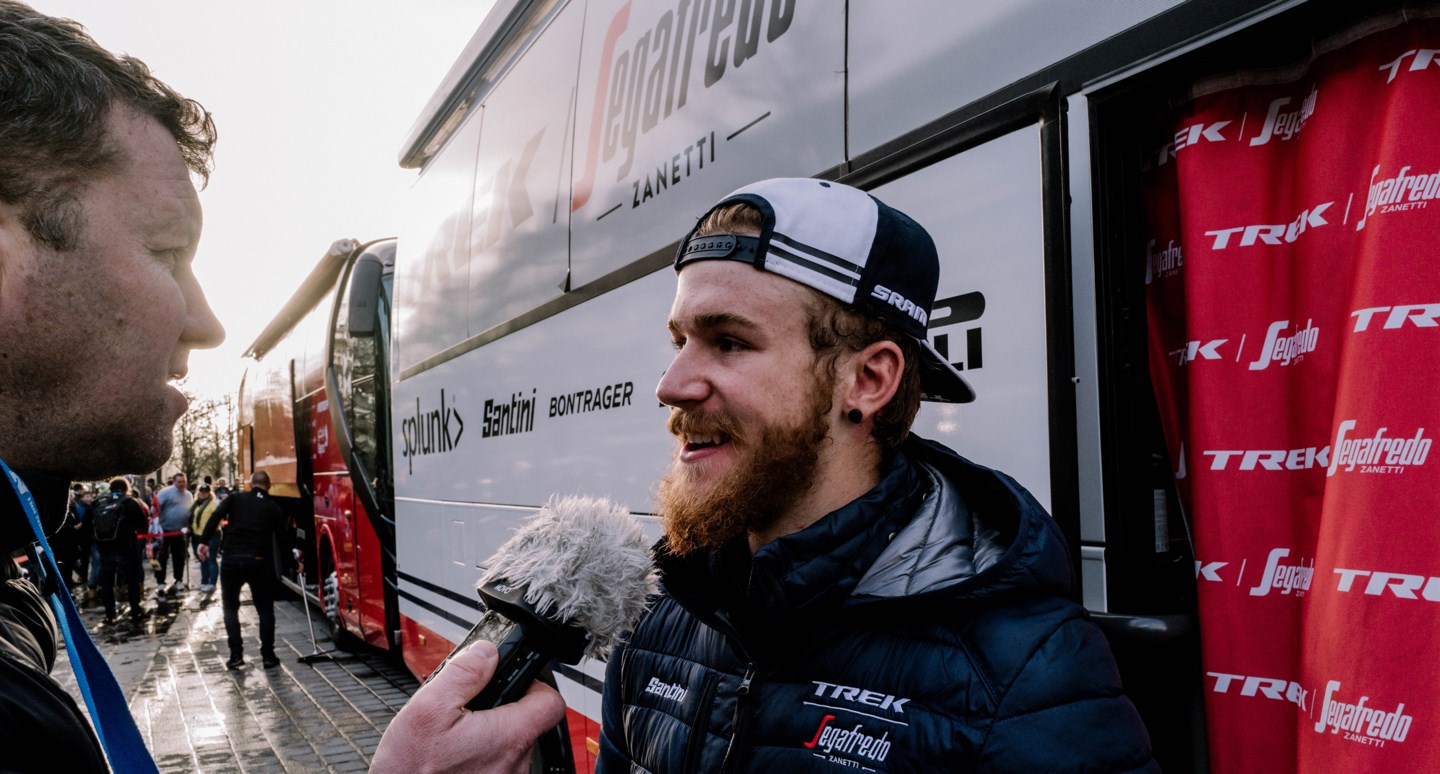 In his first year on the road, he made his debut with a third place in Ghent-Wevelgem and wins in the UCI Nations Cup, the series of races where all the best juniors from cycling federations around the world compete. In his second year, there was no stopping Simmons. He came back to Ghent-Wevelgem to win it and followed that up with a long list of dominant performances in the junior ranks, culminating in the world title in Yorkshire.
"I was confident before that world championship. I knew what I could do on a good day. Of course, something can always happen on the day but I knew my form was great and my team was really strong. It was real teamwork from Team USA. I had tried to keep the same core group of six together all year as we were based in Europe together."
The newest generation in cycling grows up riding in multiple disciplines: cyclocross, track, mountain bike or gravel. Simmons feels his background in mountain biking gives him an edge.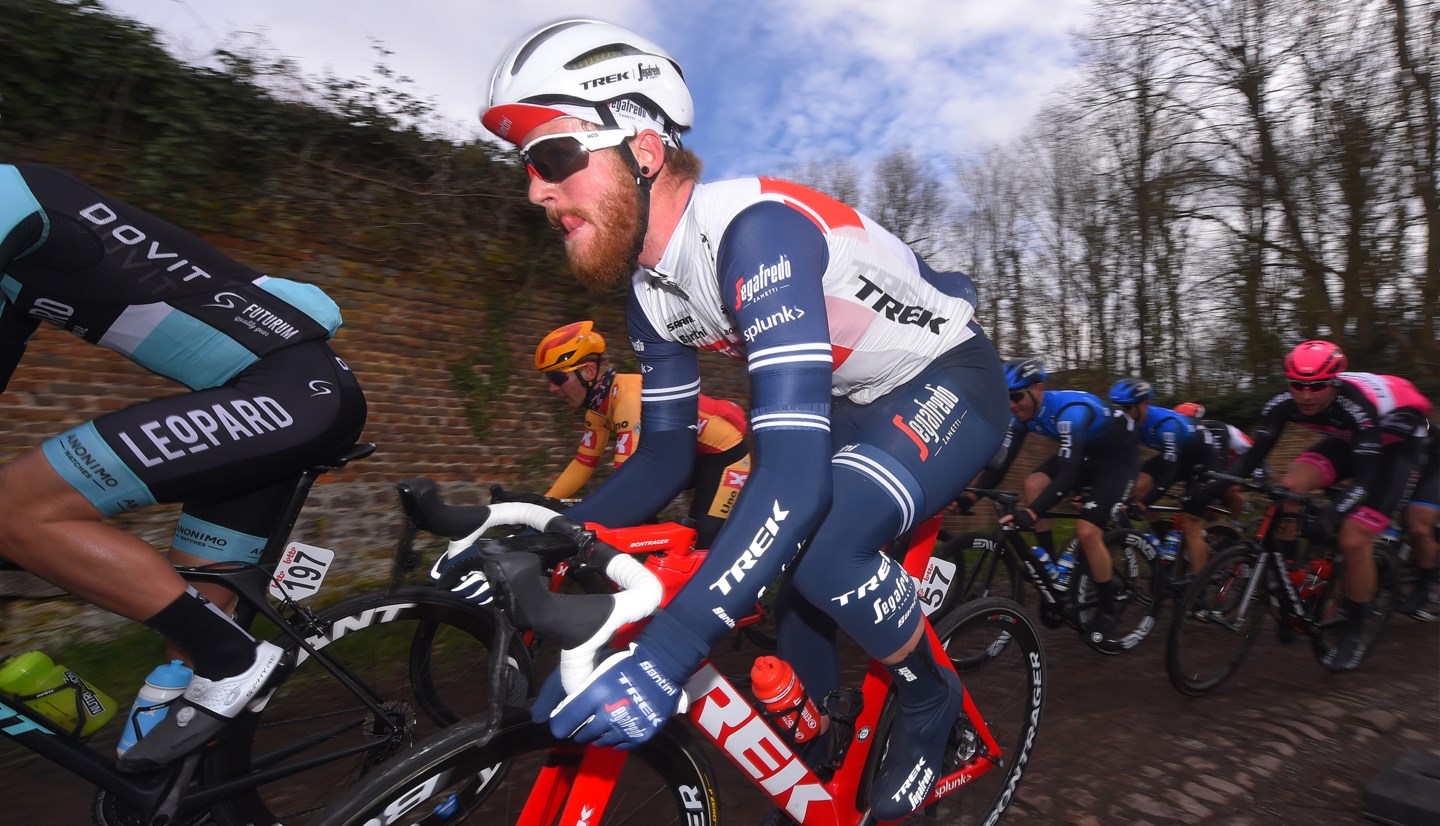 "Good bike racers are good bike racers. If you are strong and push power on a mountain bike, the transition is doable now. You bring the technical skills from off road, which is a huge advantage."
The 18-year old Trek-Segafredo rider is one of four riders born in 2001 going straight from juniors to elite this season, with no stop in the U23 ranks. "The racing is much more controlled. Everyone has a job in the team. It is really fast and it's a different game. It's a tactical game too. I look forward to learning more. There is so much experience on the team that you learn something new every day. We always debrief after the race too."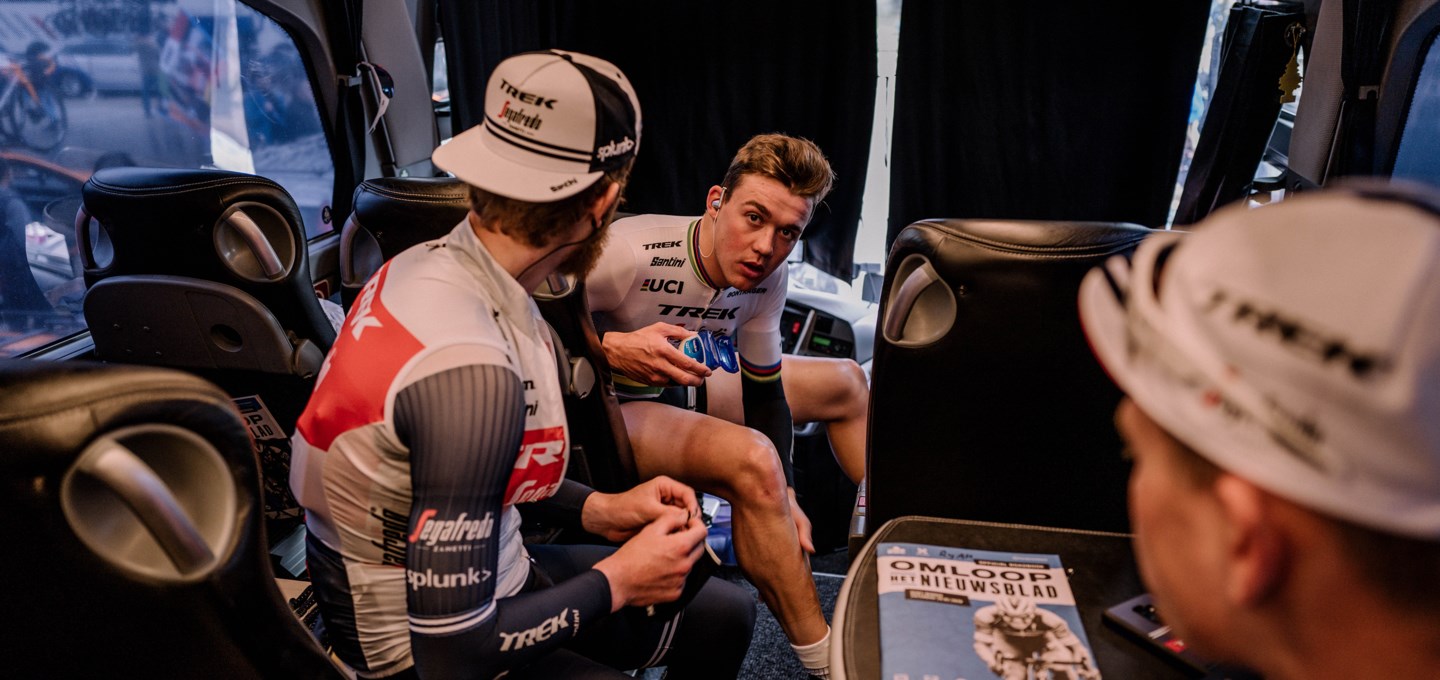 Juniors ride on restricted gears, so coming straight from 14T small cogs to an eTap AXS 10T was a big change. "I like it better because I am a big, strong rider. I am not limited by how fast I can spin now, but by how strong I am. I can still ride high cadence, but focus more on the power right now."
The young American hopes to be part of a new generation of riders from the United States getting results in the highest echelons of cycling. He is part of the Classics team at Trek-Segafredo and has SRAM eTap AXS to help him achieve those goals. "I never had electronic gears before. I shifted manually during the world championships. I really, really like it so far. The big gears mean that you can really push now. And I never want to go back to rim brakes ever again."
With Trek-Segafredo, Simmons knows he's found the right team with which to grow. "The mentality in the group is good, we started well at the Tour Down Under and we have a strong team for the Classics. Paris-Roubaix is a race I did as a junior and I can't wait to be back." Expect Quinn's name to be showing up in race results for a long time.