Whether it's your first World Championship title or your eighth, nothing can touch the feeling of being the best rider on earth. Nino Schurter's (Scott-SRAM Racing) four-year streak as World Champion and seven prior XCO World Championships put a target on his back. Schurter's body language and style expressed absolute confidence; once he attacked the race was all but over for his rivals.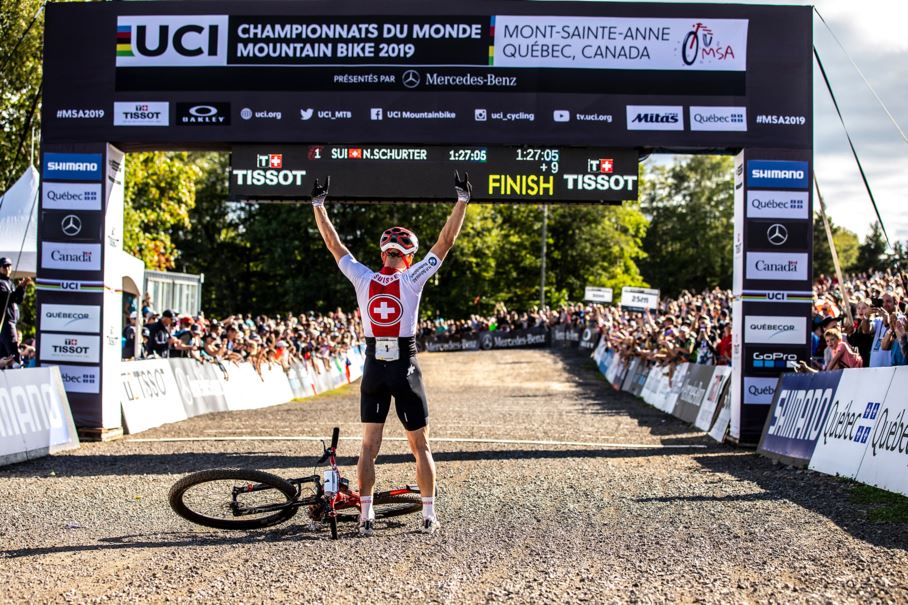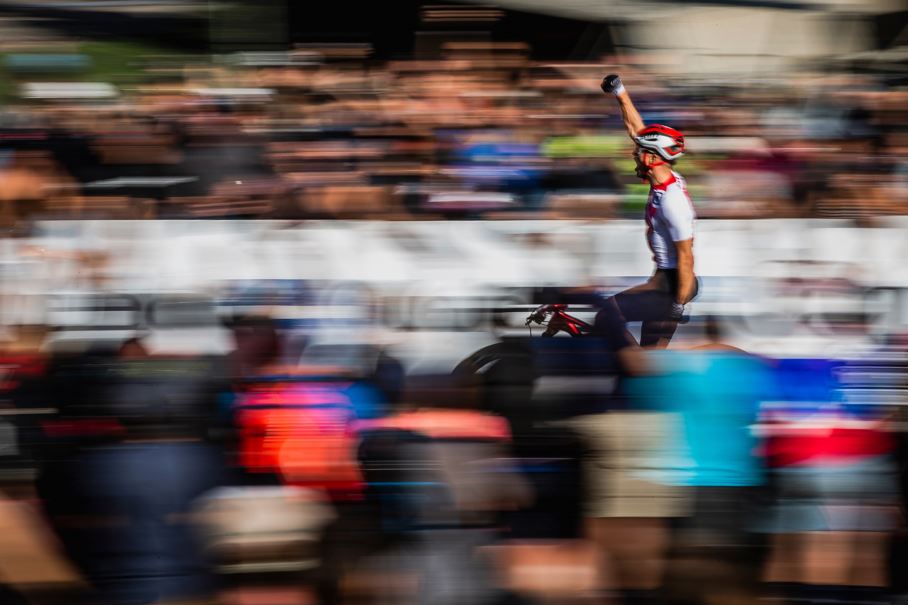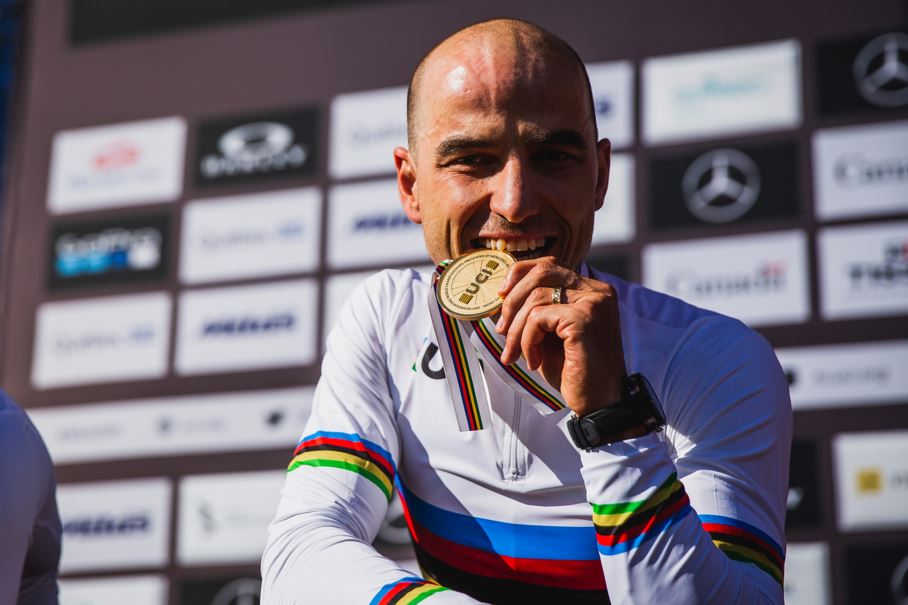 You always need a few strategies - it depends on how your rivals are racing that day. In the beginning, I tried to save a bit of energy, then I felt pretty good on the climbs and attacked a few times on the hardest uphill. I got away and then they caught up to me again. I attacked again… you have to take your chance.

–Nino Schurter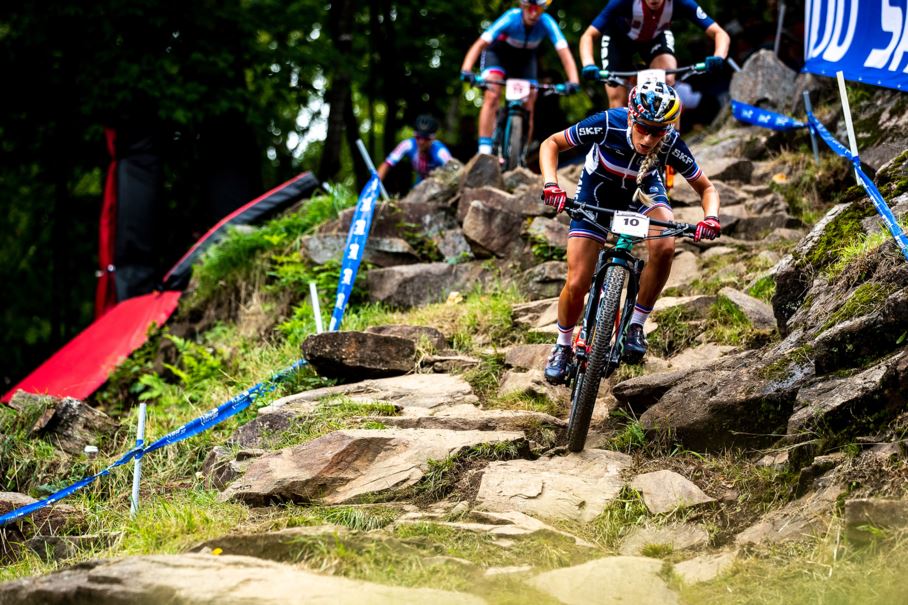 The Elite Women's mid-day start rewarded them with all-time conditions for the highly-anticipated race. True to form, Jolanda Neff (Trek Factory Racing) took the hole-shot and pushed the pace for the first two laps, while Pauline Ferrand-Prevot (Canyon//SRAM Racing) stealthily picked her way to the front. By lap four, Ferrand-Prevot held a commanding lead that the rest of the field couldn't touch. As she crossed the finish line, Ferrand-Prevot held the French flag high, celebrating her victory after a four-year hiatus from dawning the rainbow stripes. Neff may have burned a few matches with a fiery start, but battled it out to land in second place.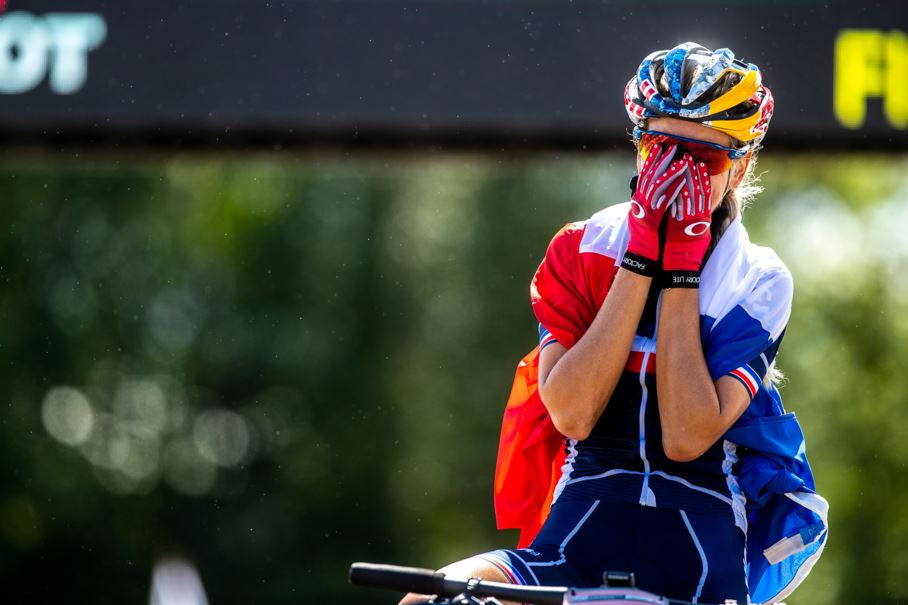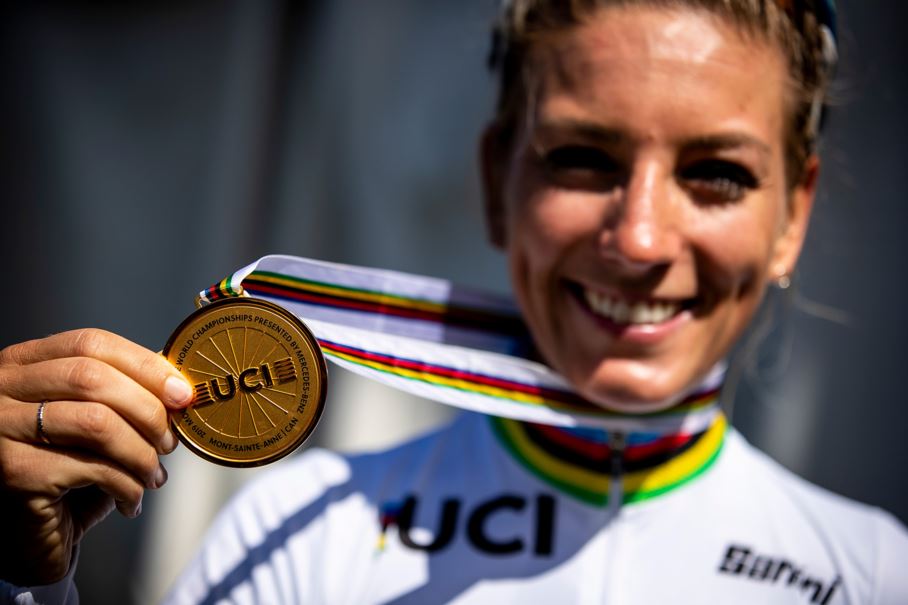 It was a dream day for me. I had a small crash in the start loop that left me in 15th. I was feeling very good and started to come back step by step. It was a very emotional win because it has been very hard the past four years. Winning today in Mont-Sainte-Anne was very special since I already won as a junior in 2010.

–Pauline Ferrand-Prevot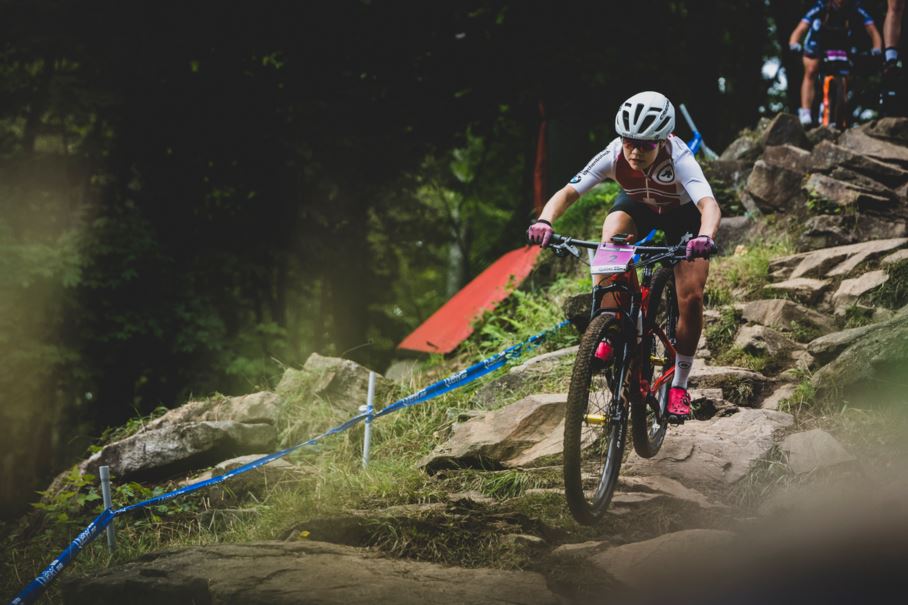 Sina Frei (Ghost Factory Racing) was hungry for the U23 Women's XCO title after settling for runner-up at Lenzerheide 2018. Racing her first full season in the Elite Women's category, it was clear she lined up in a different mindset to the rest of the field. From the moment the gun went off, Frei took the lead and never looked back, claiming the U23 Women's XCO World Championship title.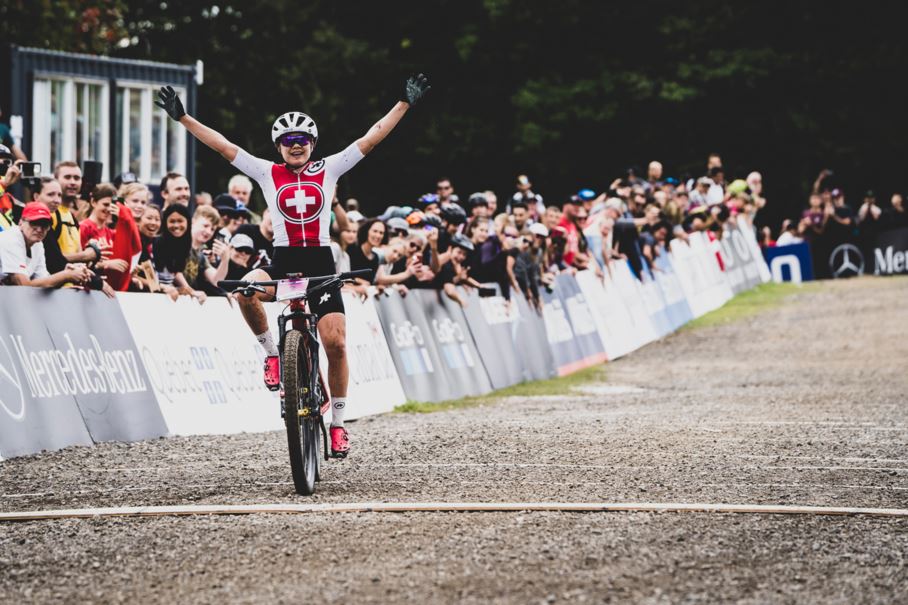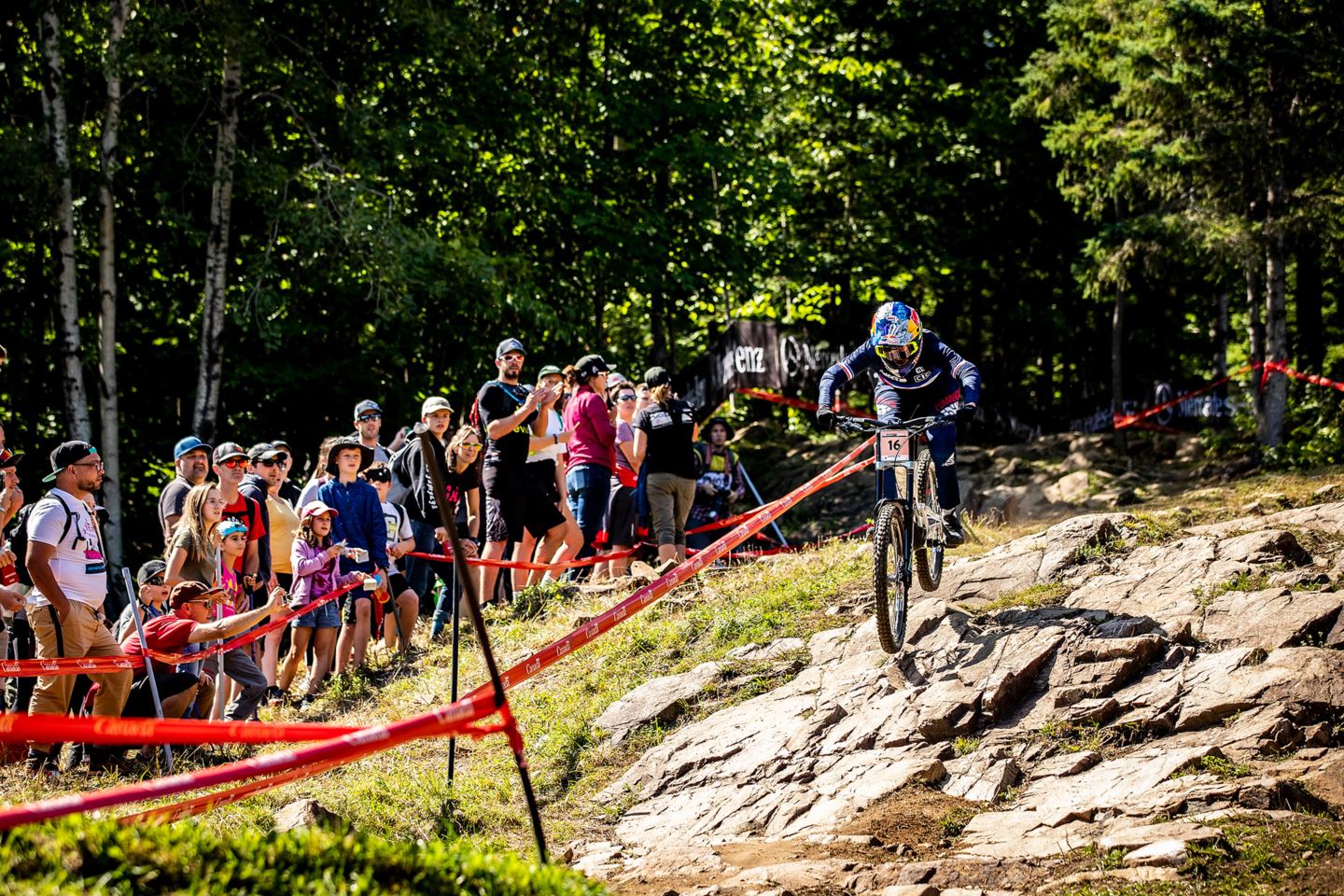 From sidelines to World Champion in the Women's DH, Myriam Nicole's (Commencal/Vallnord Racing) story was nothing short of a fairytale. A broken hand and foot earlier in the year left Nicole out of the World Cup circuit for the season. She returned to racing at Crankworx Whistler three weeks ago and put down an untouchable run in the Elite Women's field.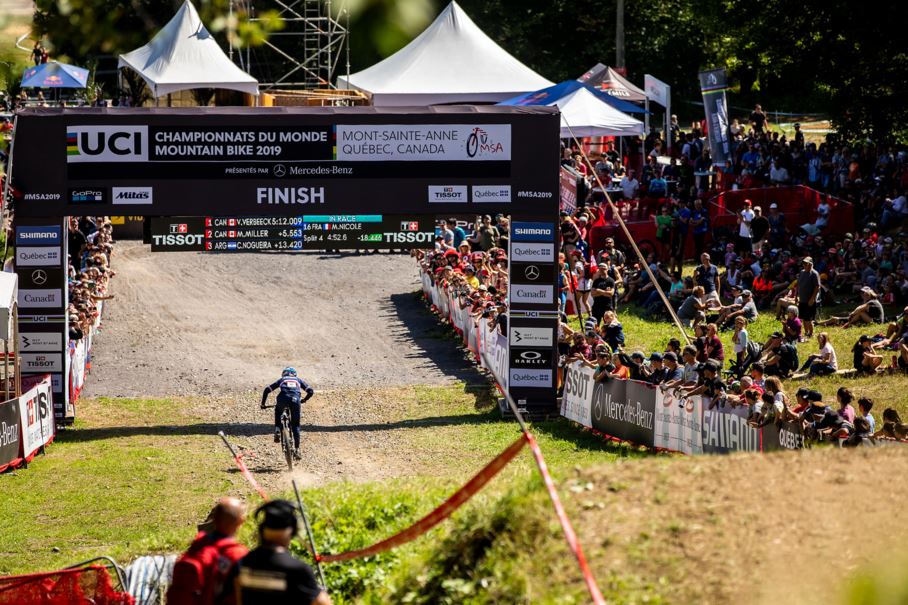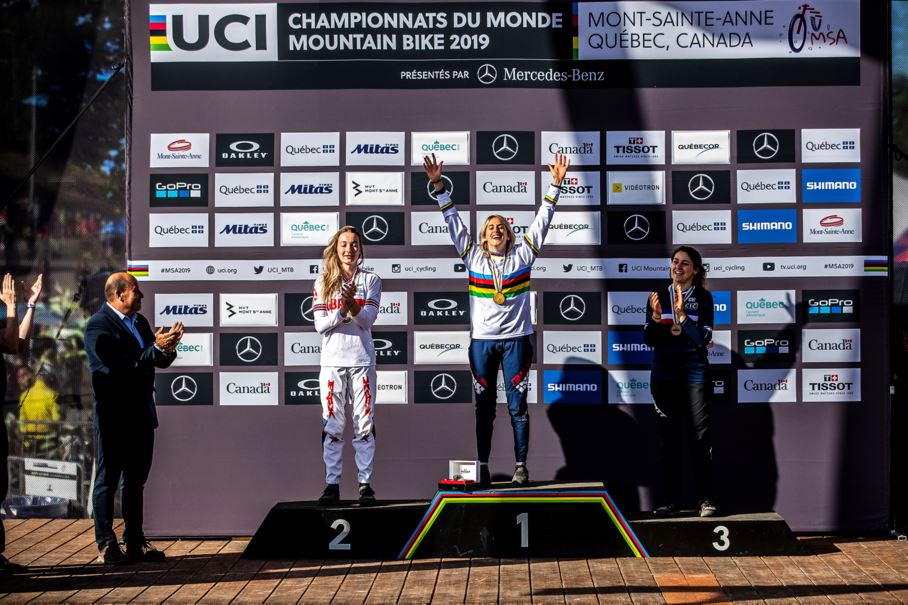 I was not allowed to case anything, and I wasn't confident in [my foot] today. I didn't race this season so I could stay with what I can do right now with the last few weeks of riding. It was a hard decision to go around the last jump, but woah, it worked! I think it helped me a lot to see that Pauline [Ferrand-Prevot] could come back and win a World Championship. You don't need to have the perfect winter to win. Anything is possible.

–Myriam Nicole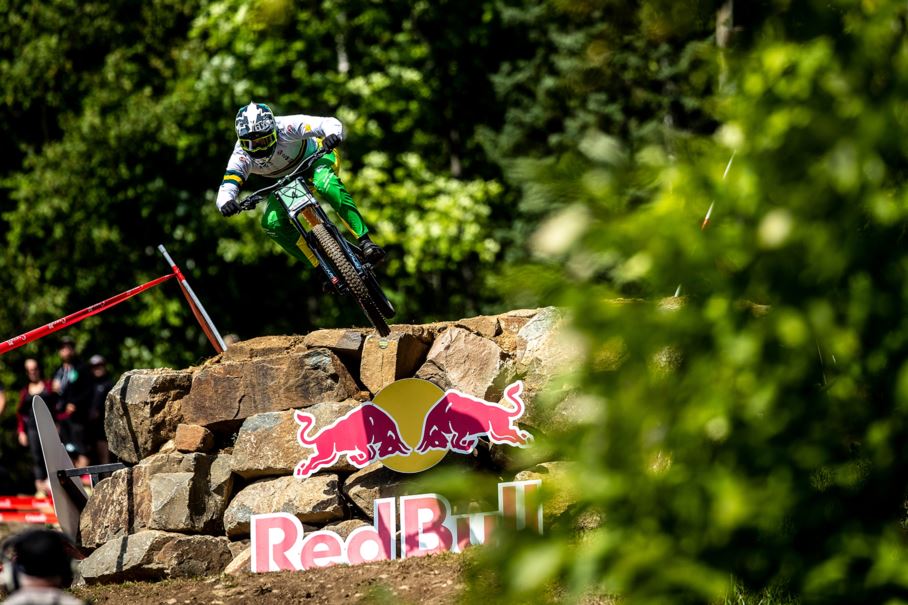 Everything aligned for Men's and Women's Junior Downhill Champions where Kye A'Hern (Canyon Factory Racing) and Vali Höll (SRAM-TLD Racing), pulled together seamless runs. While Höll's dominant victory was expected as former Junior Women's Downhill Champion, A'Hern narrowly grasped his first World Championship by 1.14 seconds.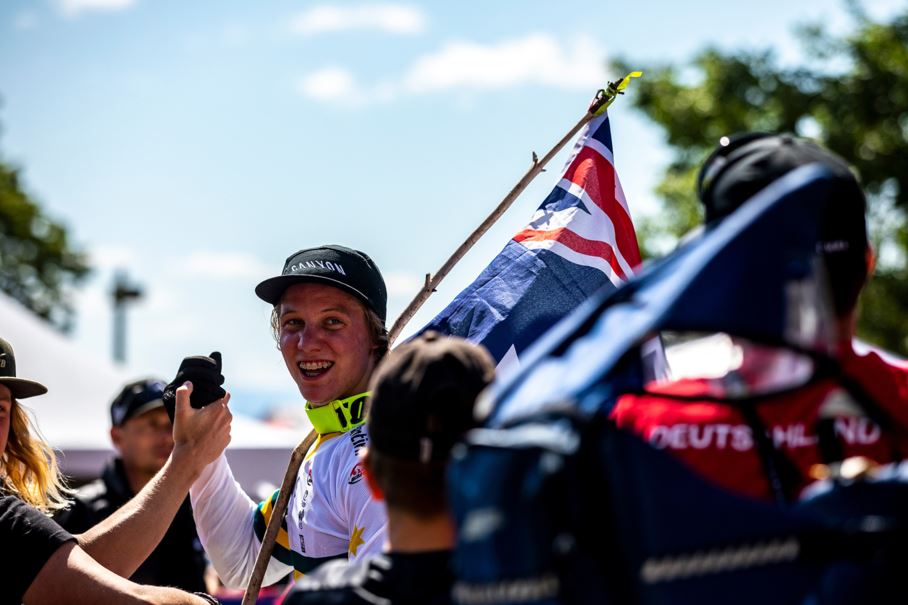 This is the most excited I've been in years, probably the most excited I've been since I got a dog as a kid. This season has been quite up and down with results. This weekend, I really relaxed and felt like myself, and rode how I knew I could, having fun. I still can't believe it, it means so much.

–Kye A'Hern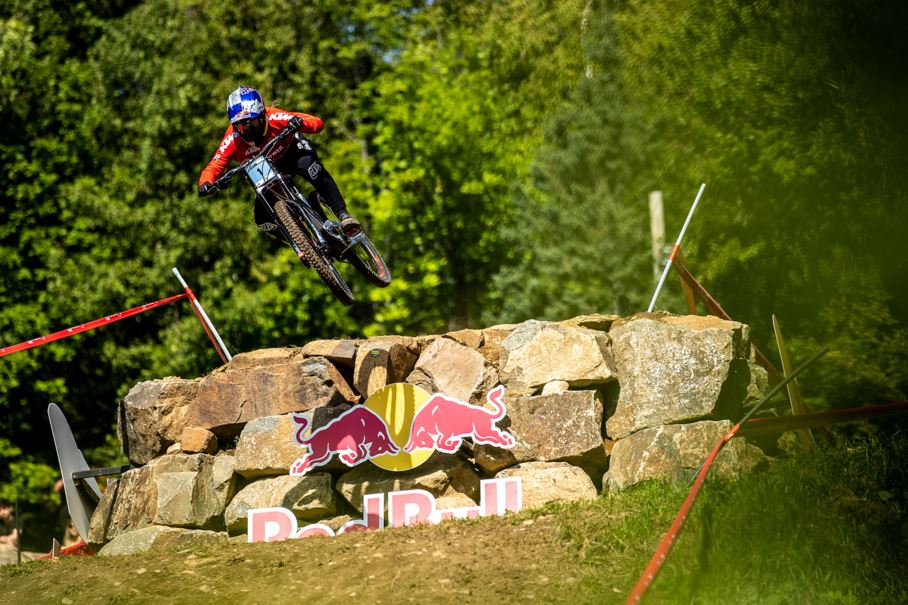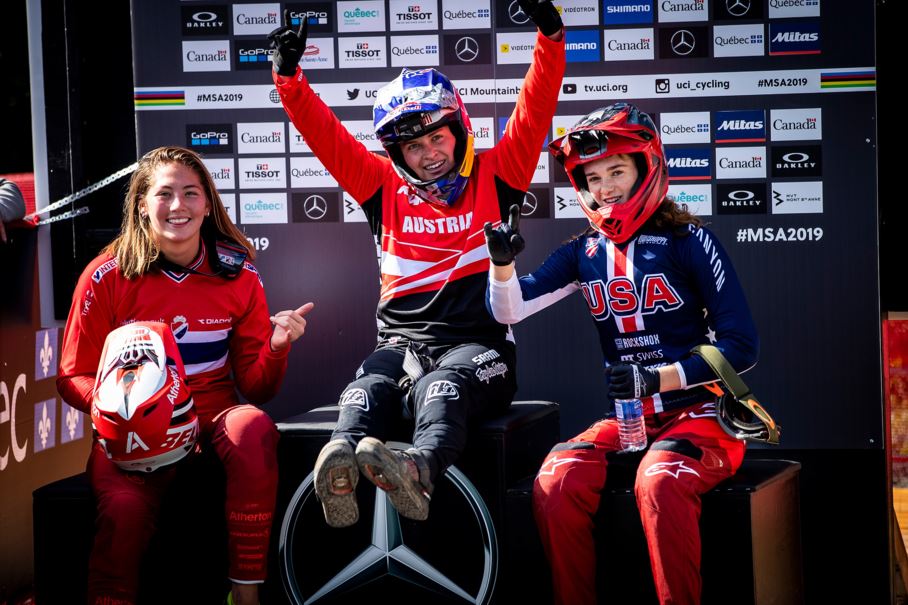 Downhill racers faced ever-changing conditions throughout the week and there was no shortness of incidents on track.
The first day was super dry and super fast. During qualifying, it was pouring down with lots of big crashes. I scratched my beautiful helmet, but not my bike, so that's okay. And then it was back to being super dry for finals. I was always riding the same set-up, so I just had to adapt my lines.

–Vali Höll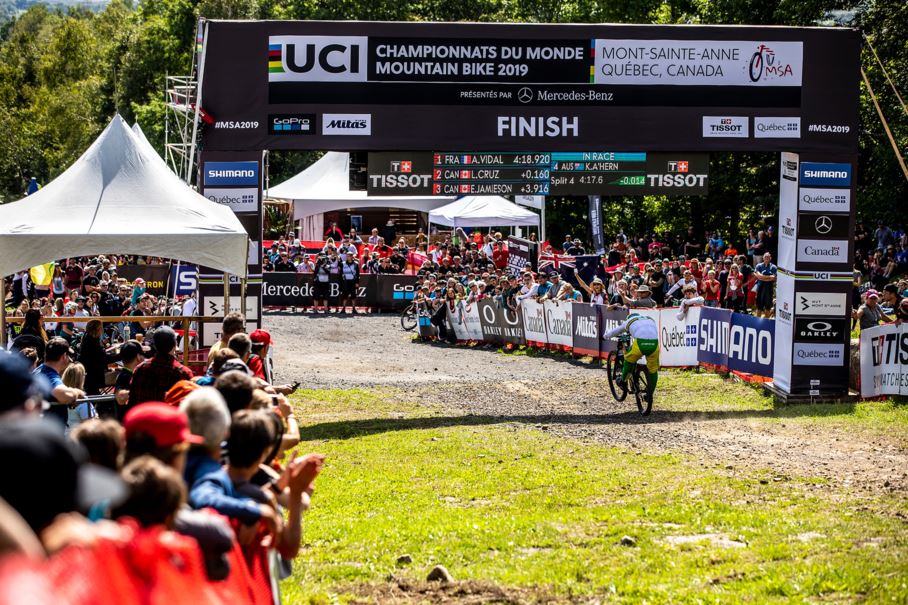 The final race of the week was intense and action packed. The Top 10 contenders in the Elite Men's DH swapped split times between the upper and lower halves of the course and Troy Brosnan (Canyon Factory Racing) launched out of the start gate with all intentions to win.
I had really good feelings coming here, and I've always done really well on this track since the first year I came here in 2010 and won the Junior World Champs. I knew I could do it in the back of my mind, but pulling it off is definitely a hard thing to do. I gave it everything I had, absolutely everything. I knew it was going to be a battle between Loic and I, especially since last year we did the same thing. To come out and go first and second again, so close, is pretty amazing. It's a really good feeling, but at the same time, I want more. I'm not done by any means.

–Troy Brosnan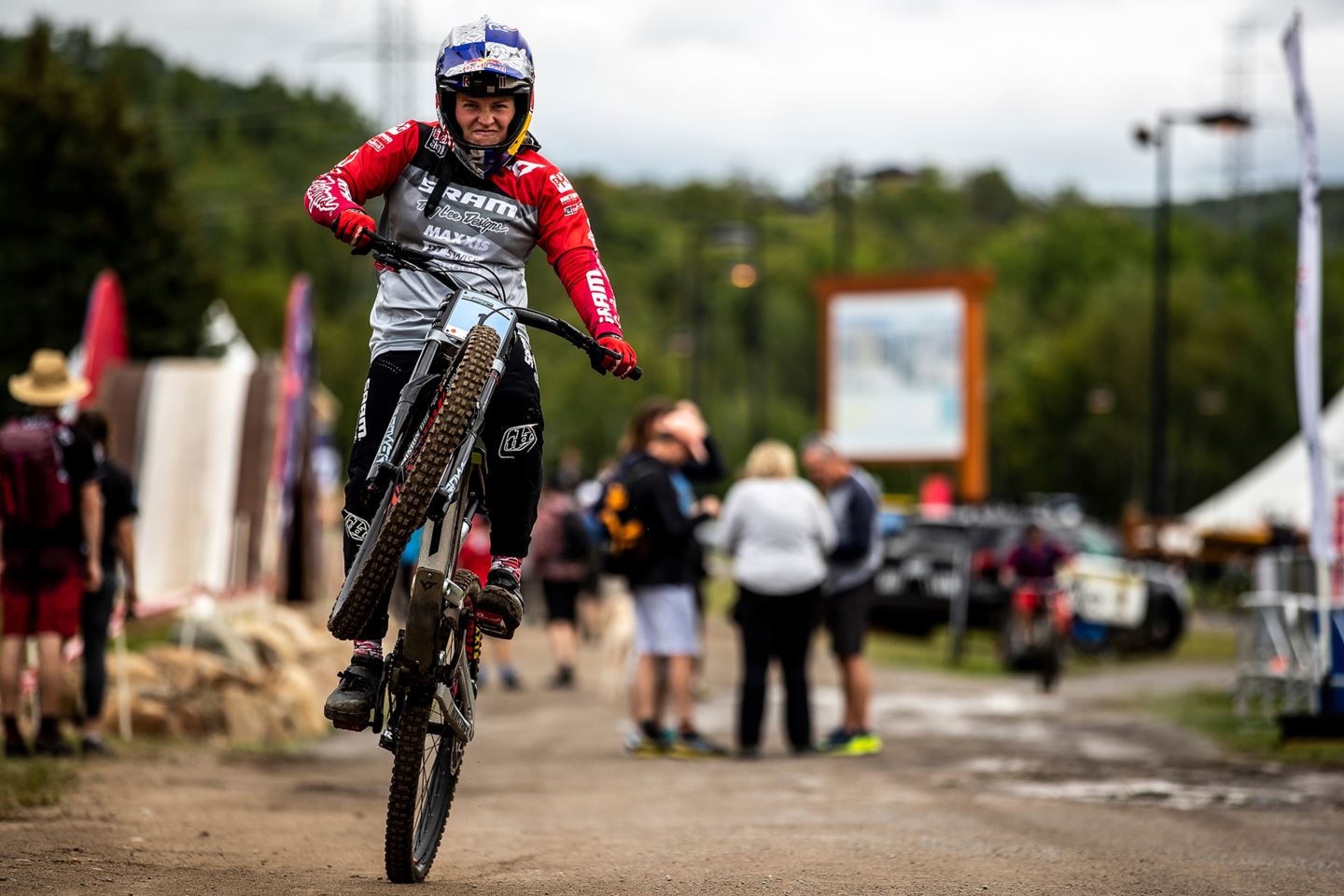 With World Cup finals looming around the corner, SRAM and Rockshox athletes have one more opportunity to lay it all out on the line to claim a World Cup Overall title in Snowshoe, West Virginia. While there are always more races to come, one thing is for sure; once a World Champion, always a World Champion.
Medal Count
Gold
Vali Höll (Junior Women DH)
Kye A'Hern (Junior Men DH)
Nino Schurter (Elite Men XCO)
Pauline Ferrand-Prevot (Elite Women XCO)
Sina Frei (U23 Women XCO)
Myriam Nicole (Elite Women DH)
Silver
Jolana Neff (Elite Women XCO)
Antoine Vidal (Junior Men DH)
Troy Brosnan (Elite Men DH)
Bronze
Anna Newkirk (Junior Women DH)
Amaury Pierron (Elite Men DH)
- Photos by Sven Martin and Matt Delorme