In a time when gravel racing is all the rage, it's so easy to focus on an event's beautifully rugged terrain, the gearing that will cover it best, and the bags that will carry the most snacks for the journey. Many of us have hot takes on tire choices and spend hours scouring the internet for course intel. But what if we put all that time and energy into learning the history of the land we ride, what makes it special, what's threatening it, and how we can positively impact it? That's exactly what Ruta del Jefe does. You learn, you ride, and you leave wanting every event to encompass the same priorities.
We were along for the ride this year and experienced the full weekend of education, adventure, fundraising, and community on Tohono O'odham, Yoeme, Opata and Chiricahua Apache lands in the Sky Islands region of the Sonoran Desert in Arizona. Here are our six key takeaways from the trip: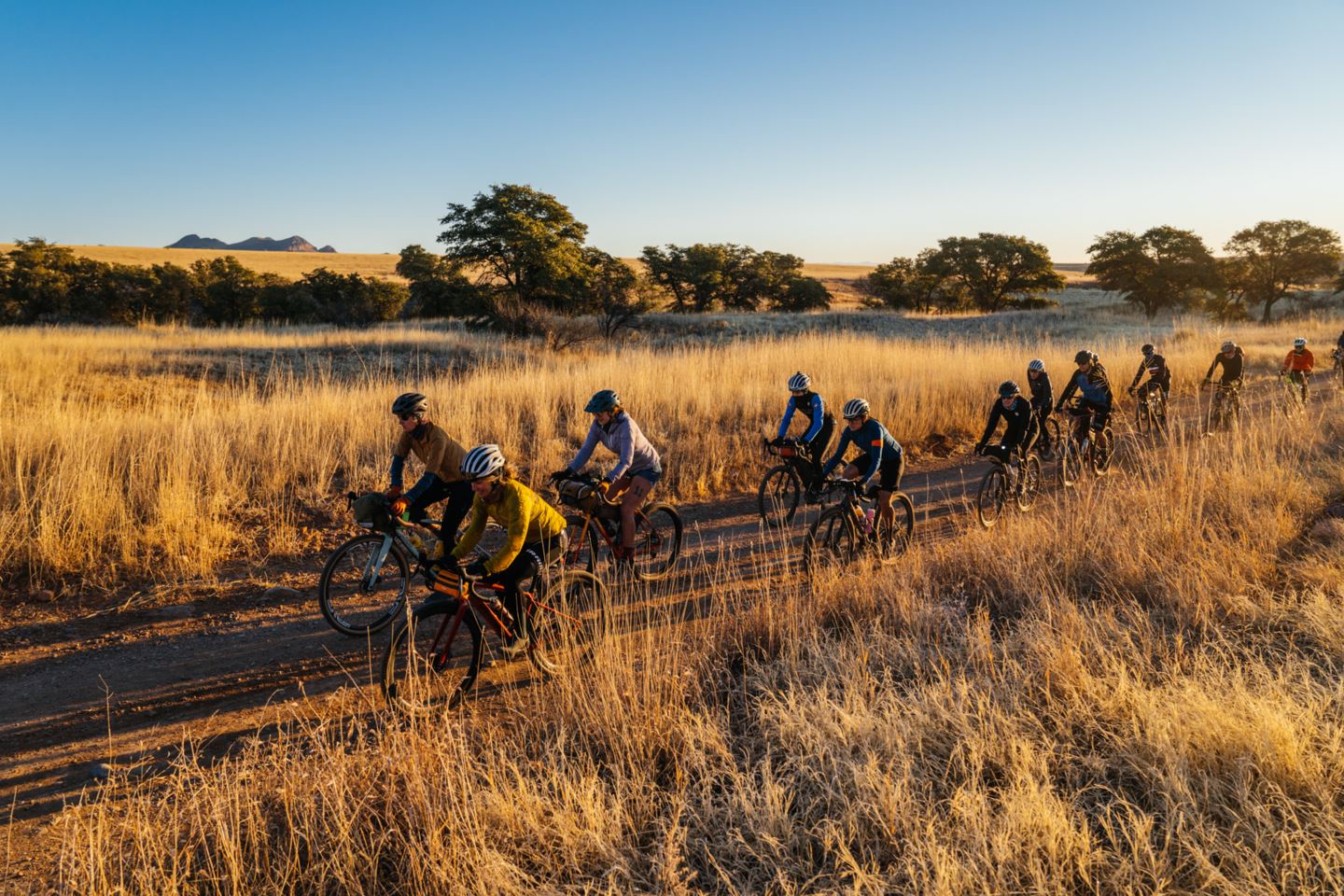 1: Education adds meaning to the miles.
The days before what you believe to be the hardest ride of your life are typically centered around packing too much, pacing in a hotel lobby, and pretending your indoor training prepared you for the looming 135 miles and 10,000 feet of climbing. Not here. At Ruta del Jefe, you pitch a tent in the southern Arizona borderlands, wake up in time for a bird walk, and spend more hours learning about where you're going to ride than worrying about the ride itself.
The event not only fundraises for local Indigenous, conservation, and humanitarian aid organizations, but it allows each organization time to speak to riders in depth. We learned from Indivisible Tohono, No More Deaths, Cuenca Los Ojos, Save The Scenic Santa Ritas, The Arizona Trail Association, and our host the Appleton-Whittell Research Ranch. Each speaker detailed the challenges facing the people, animals, and land of the region the night before the ride. Whether you chose the 28, 55, 70, or 135-mile route for the next day, you couldn't help but think about those presentations as you experienced the land firsthand. The gravel riding is truly spectacular in this region, but the socio-political and environmental issues within it need more of our attention than the roads that carry us directly through them.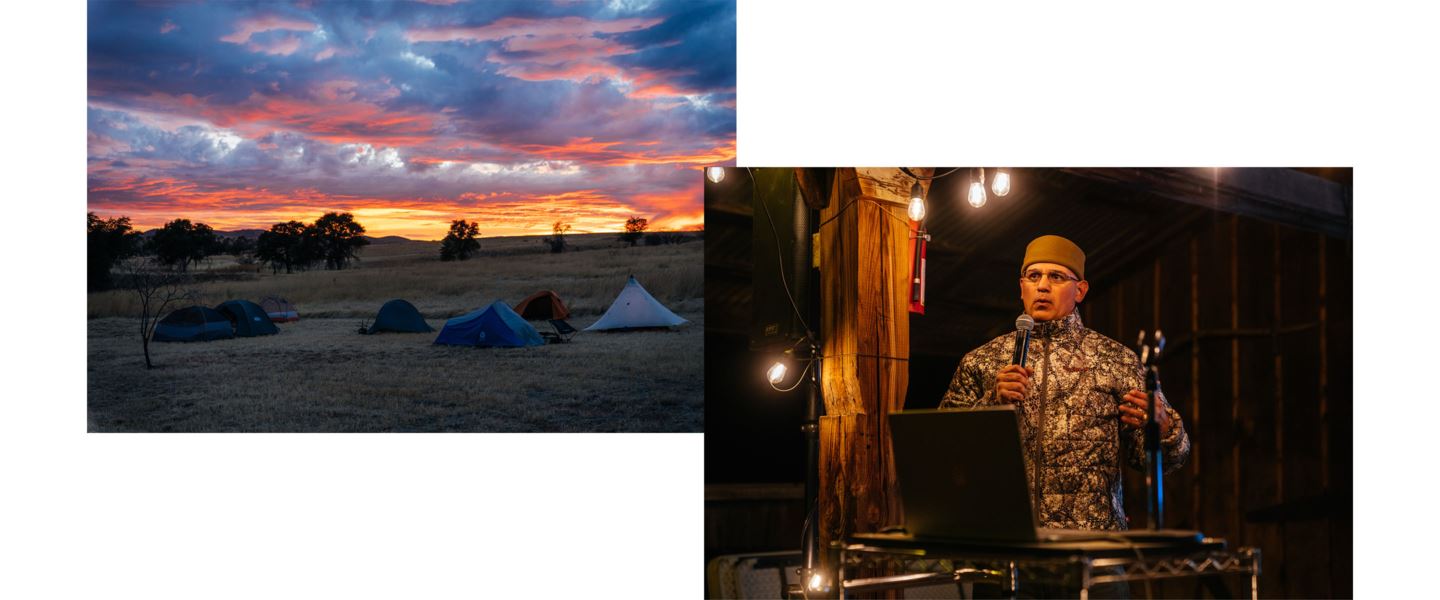 2: Community and diversity should come first.
With the event capped at 100 people, the ranch provided an intimate, inviting space for all. Women made up more than half of the participants, and BIPOC and LGBTQ+ folks showed up in big way thanks to priority registration and scholarship opportunities.
From campsite setup, to shakeout rides, to shared dinners, the good vibes of inclusivity and community were constant. All kinds of riders and bikes were accepted and embraced. CX bike or MTB? Yes. Baggies or spandex? Yes. Sandals or carbon soles? Yes. All were welcome.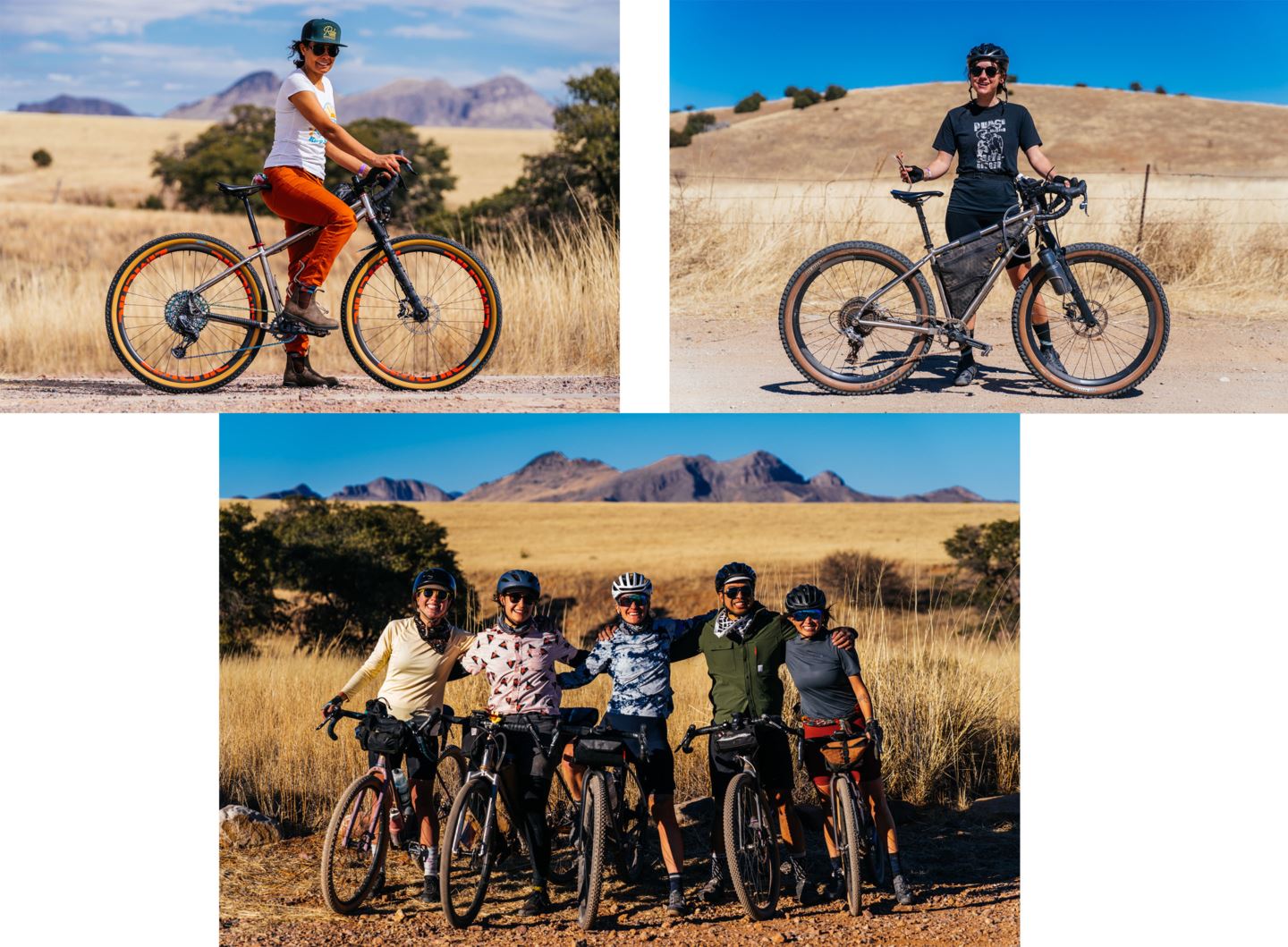 3: Fuel like a local.
There was no gas-station pizza to be found during this gravel adventure, and we wouldn't have had it any other way. Riders were treated to soulful, colorful meals cooked by Kusuma Rao of the Tucson-based Ruchikala throughout the weekend. Started in the Sonoran Desert, their culinary creations blend ancestral family food tradition and a deep love of their adopted landscape and community.
The Sonoran Mexican and South Indian-inspired dishes tasted as good as they looked. If only there had been a good way to carry those tostadas in a feedbag.

4: Mullets are flowing and growing.
The business in the front and the party in the back both made their presence well known at Ruta. The AXS mullet was a popular choice among riders given the MTB-like terrain many of the courses boasted. Both Lael Wilcox and Sarah Sturm opted for eTap AXS road shifters combined with Eagle AXS mountain rear derailleurs, Eagle chains, and 10-50t cassettes.
Though this wasn't a race, they finished first together in about 10 hours, so we're thinking it's safe to say a mountain bike drivetrain on a drop bar bike was the perfect pairing for the 135-mile mix of gnarly fire roads, beach-long stretches of sand, and rocky ATV trails.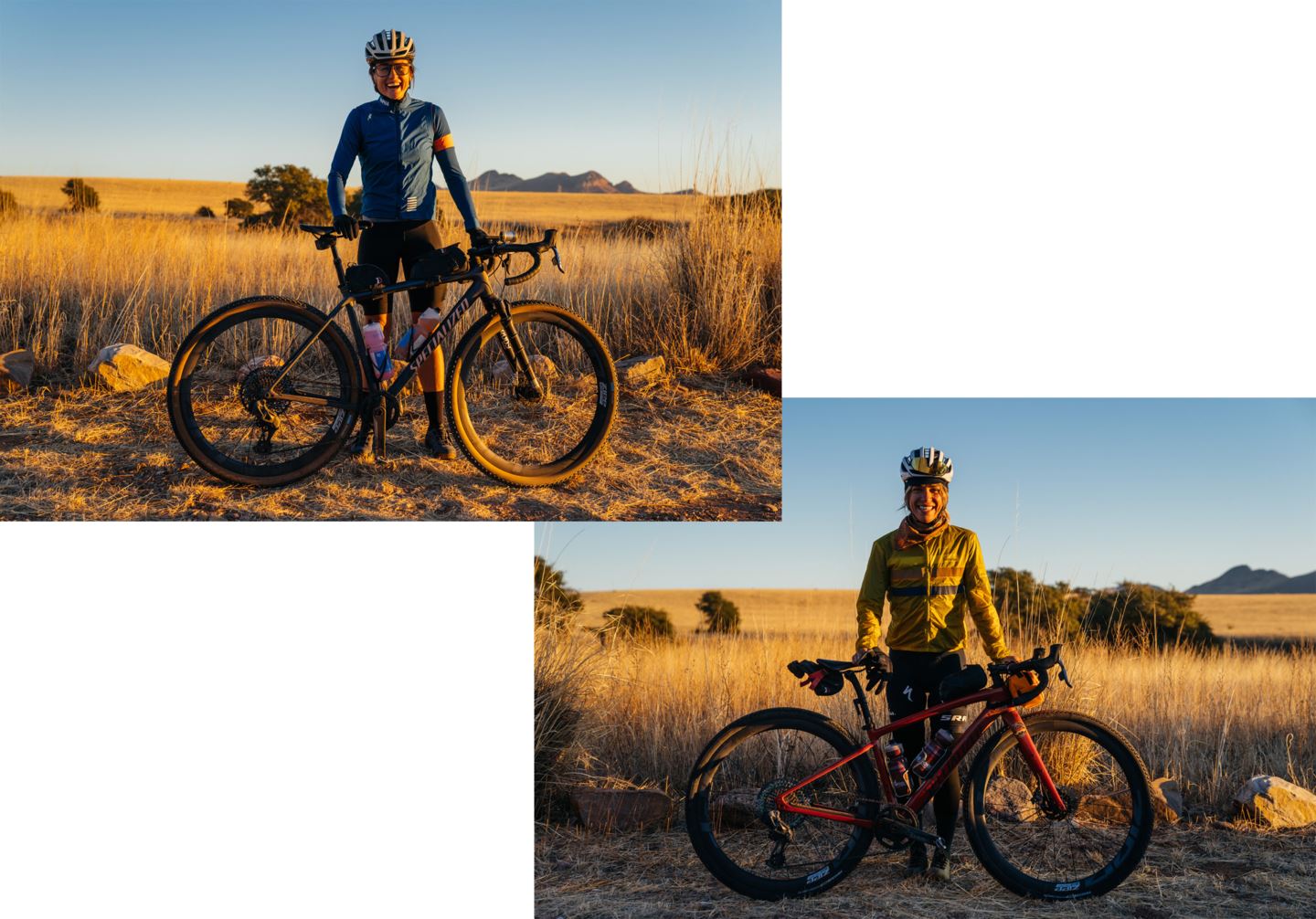 5: Know your limits.
If you're not wrapping up your ride before sunset like the aforementioned badasses, you may be riding through the night. Alone. In the mountains. Without cell reception. When the temperature dips into freezing. Your body may say, "We got this!" when you pull into Patagonia, AZ at mile 105 after dark. But your brain is saying, "Let's play it safe, call it a night here, and finish in the morning." It's ok to listen to your brain. And guess what, those final 30 miles are pretty freakin' beautiful at sunrise.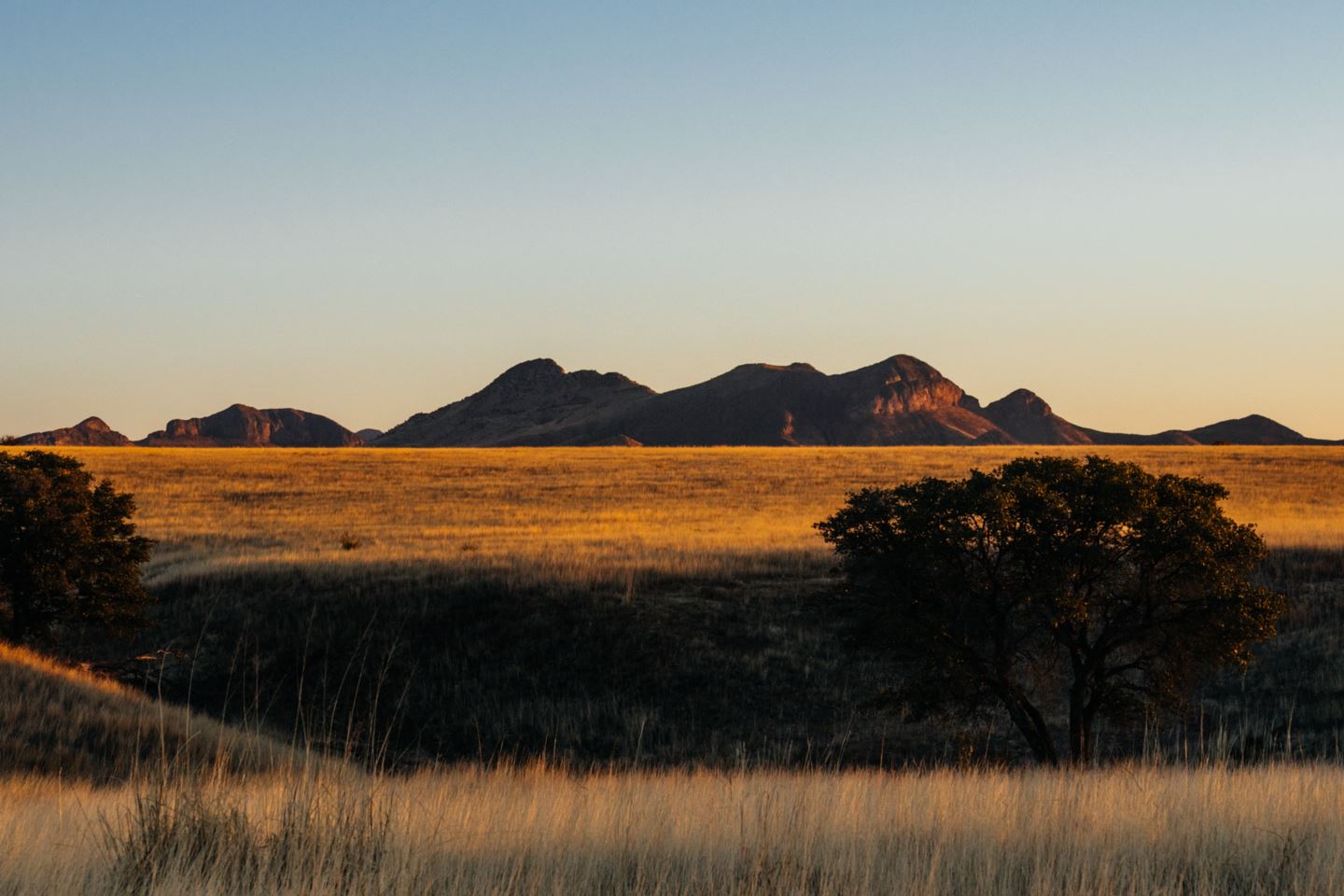 6: Go ahead and give gravel some travel.
A suspension fork and dropper seat post on a gravel bike? Hmmm mmmm. The RockShox gravel-specific parts were 100% helpful for an adventure ride like this where the gravel is less crushed little stones and more small jagged boulders.
The Rudy XPLR and Reverb AXS XPLR provide unprecedented control and confidence on even the most questionable of "roads," many of which are apparently found in southern Arizona.

While it's not uncommon to ride a region's roughest roads during a gravel event, it is uncommon to know and understand the roughness of the realities confronting that same region. That's what makes Ruta del Jefe different. The terrain is tough and so are those who ride it. But those who live there, cross borders there, fight for animals' lives there, protect the environment there...They are the ones who need our awareness and support. We need to realize this when we ride, and we need to ride at more events like Ruta del Jefe.