Yewie Adesida recounts her big ride at the RideLondon-Surrey 100
It's rare for me to intentionally wake up before 4am and I've never done it to go for a bike ride, but that was just another first to check off my list.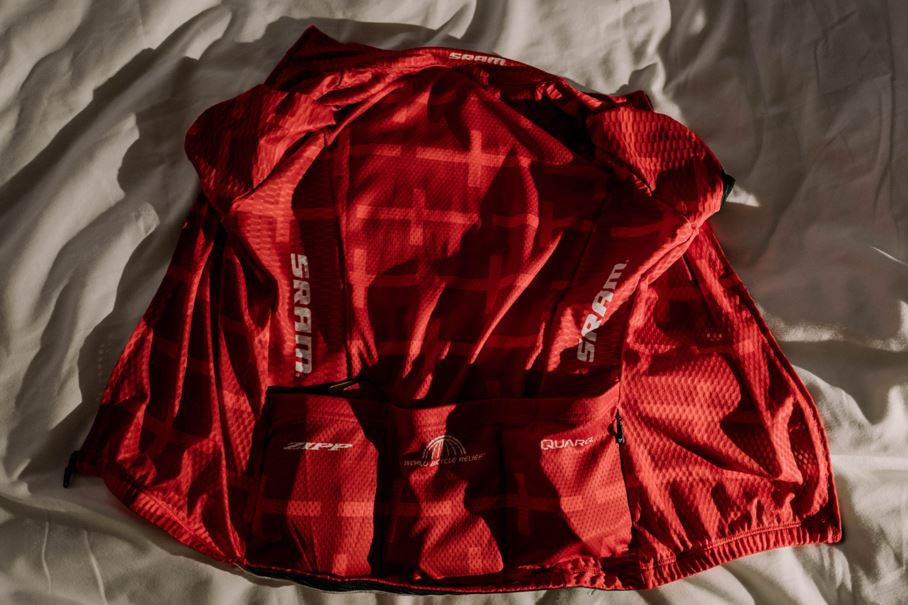 I was about to ride my first century at RideLondon! Cycling over to the Olympic Park was a nice way to ease into the day and the sight of food on arrival was enough to put a smile on anyone's face. It was set to be my longest ever ride, and I had been pretty nervous in the leadup, but soaking in the atmosphere the day before when watching the RideLondon Classique soon got rid of the nerves.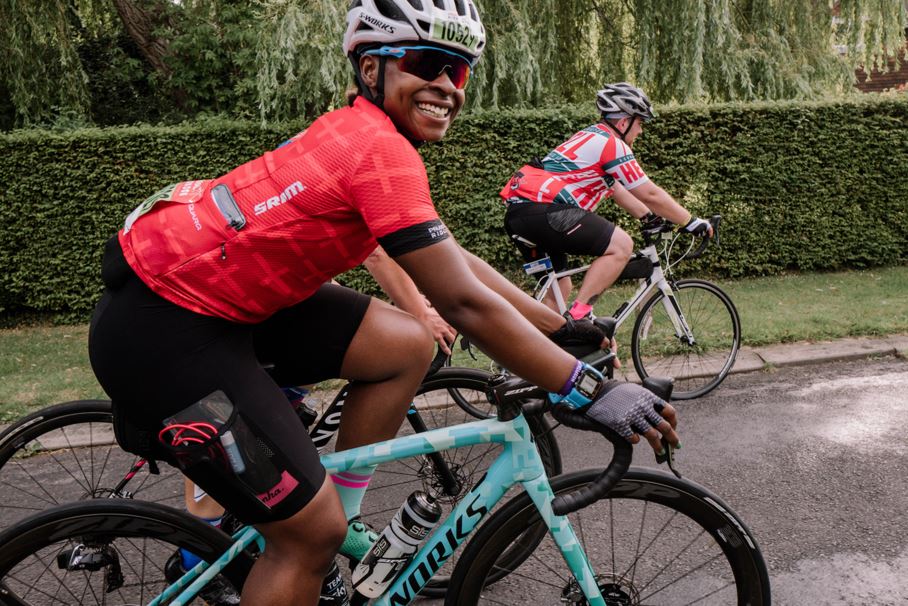 I'm a track racer, but even though it's a teeny bit (read 'a lot') longer than the distances I ride now, I actually really enjoyed it! The vibes at the start were great, music blaring over loudspeakers and one very enthusiastic commentator. If I wasn't pumped before, I certainly was now.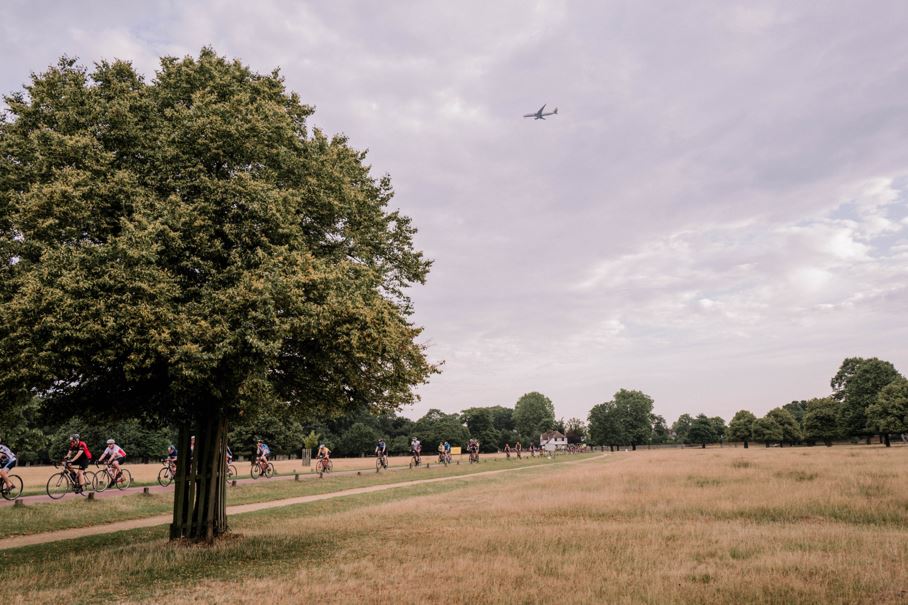 I smashed through the first 40km forgetting that I'd still have loads to do, taking in the open roads and reminding myself that I didn't need to stop at traffic lights. My daily experience of London usually consists of commuters, tourists and cars everywhere, so it was refreshing to see it in a different light.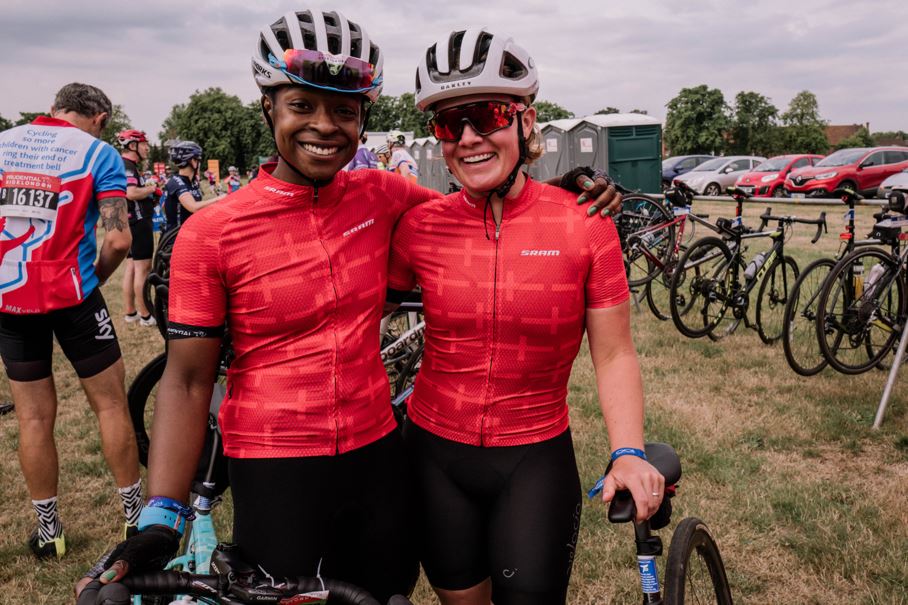 The ride was a little sketchy at times (there are 30,000 cyclists, after all) but I used my skills from racing to stay safe. A stop off at the SRAM hub reunited me with Kate from SRAM and photographer Jojo Harper, who had started in an earlier wave. Riding solo for a while was great but I would have struggled to get through the rest of the sportive without them. We were stuck in a mini traffic jam going up Leith Hill, but after that it was back to more open roads and food stops. I had a little bit of a low point going into the last quarter of the ride, but that was sorted out by a little sit down at the last hub and you guessed it, food. Despite that, I couldn't have asked for a better setting or people to ride with.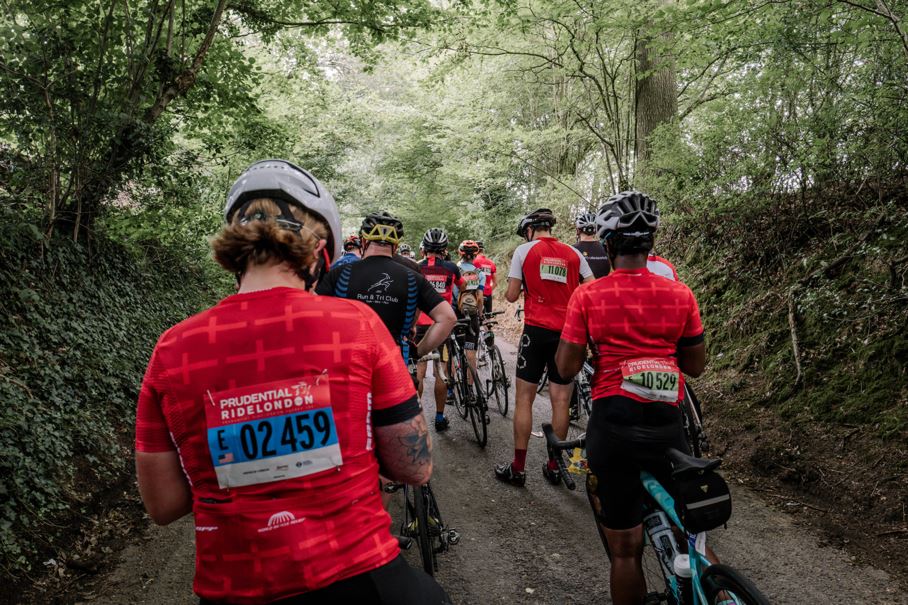 We reached the Mall and suddenly the ride was over. Even after such a long time in the saddle it felt like the finish had come so quickly! And so marked the end of my first century. It didn't scar me for life so I wouldn't rule out doing another one, but for now, back to the sprinting!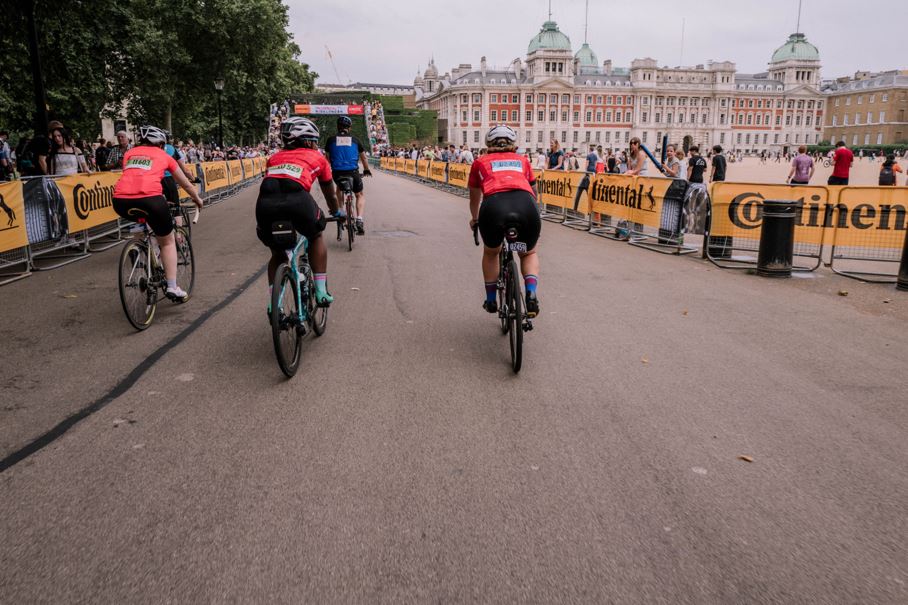 Thanks Kate and Jojo for being the best ride buddies and towing me along for most of the ride! And to SRAM for inviting me. Oh, and Rapha for making shorts with pockets that are the perfect place to stash snacks because otherwise I definitely wouldn't have eaten enough. I'll definitely be back next year!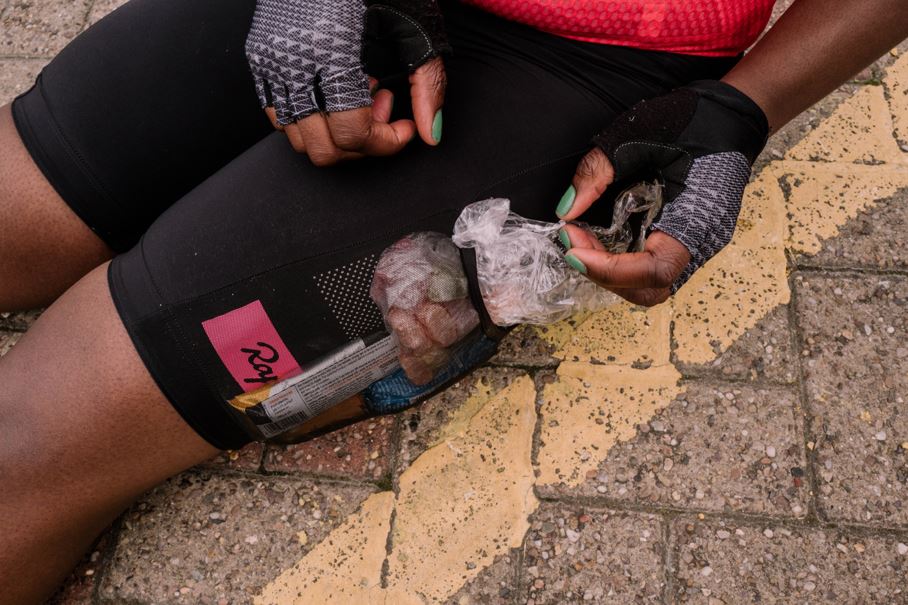 About Yewande:
Track sprinter. Likes flat roads and velodromes. PhD in wearable technology and sports biomechanics.
All photos by Jojo Harper