When it comes to cycling or languages, Jolanda Neff is versatile and enthusiastic. The Swiss star on Trek Factory Racing CX and Trek-Segafredo Women is accomplished in mountain, road and cyclocross. She loves learning languages and trying them out as she travels to races. We caught up with Jolanda the day after her scrappy sixth place finish at the UCI Cyclocross World Championship in Denmark. Below is an edited transcript: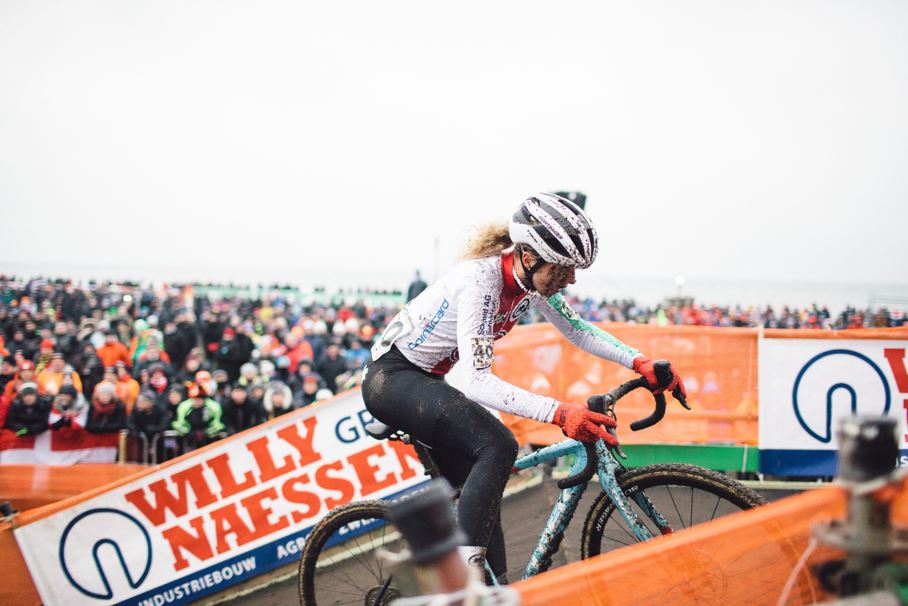 You started in the fourth row at Worlds and quickly moved up to the front group. What was the beginning of the race like for you?
I felt great. I felt like I was going a good speed. I never felt like I was riding too fast…. Pretty soon I saw the front group. It gives me a lot of perspective. It tells me I am able to do this. I'm still relatively new to cyclocross… You never really know where you are. Can I really keep up with them? Can I do that? You never really know… That was a great experience for me to know I can ride up there.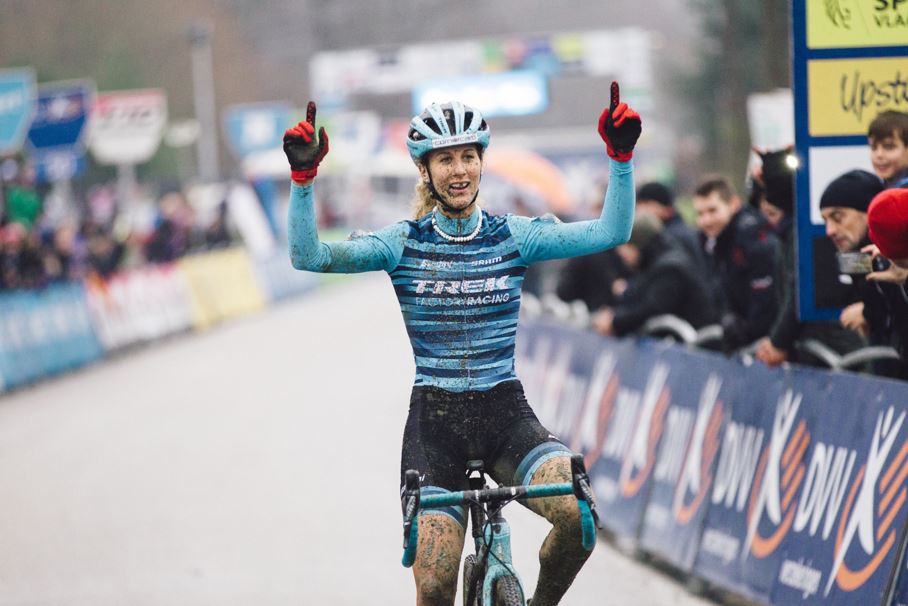 Cyclocross brings together athletes from road cycling and mountain biking. What are the advantages or disadvantages of coming to cyclocross from the MTB side?
What I had to realize first was that cyclocross was a different sport than mountain biking or road cycling. It's something else. It's so specific. You need the intensity for that race. So often, that's where the roadies have more experience, to really accelerate for a certain moment to just go completely over the limit. Just to push and close that gap, to come back to the group… then you kind of know afterwards you can relax again.
In mountain biking, it's more about keeping your speed for 90 minutes. When you burn yourself, you're done. You need so much time to recover. There is no time when you can just hang on a wheel and recover. It's always uphill. You really need to measure your efforts. You really need to be in a good spot. That's what I've learned all my life. I need to forget about that when I do cyclocross. I need to tell myself that it's fine now to push myself over the limit. In cyclocross, it's a mental jump for me to know that it's fine to push myself now and I can recover. That's what the roadie side is used to. That's a great learning point for me.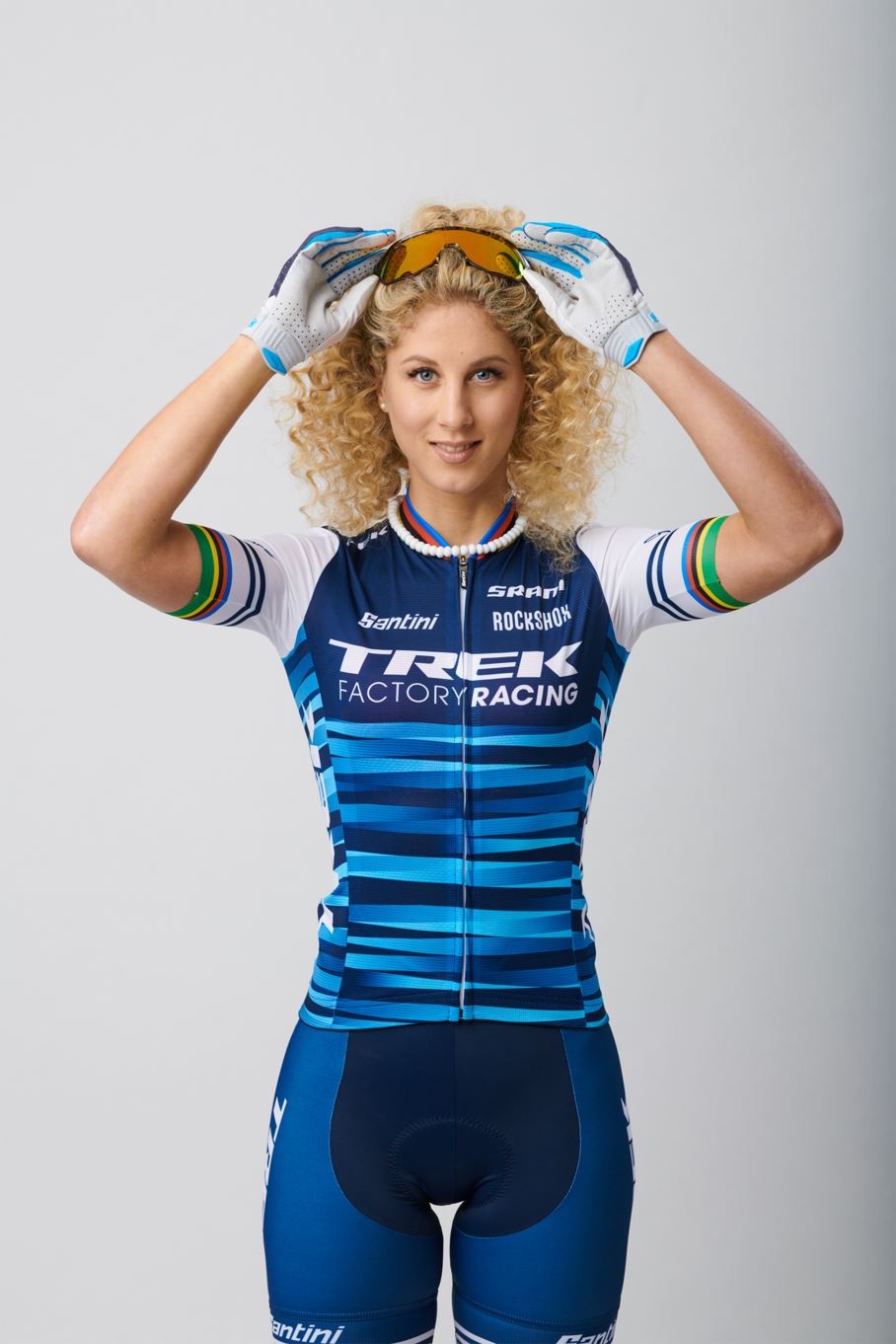 Switzerland, of course, has produced many great cyclists in different disciplines: road, mountain and cyclocross. What is the cycling culture like there?
We have a very good racing culture in mountain biking at the moment. We have a very good series where little kids are already in a good place. They can do technical parcours, more than just endurance lap racing. They really school their technical skills. That's such an important step. No matter what country, when kids start doing BMX and then move into no matter what cycling discipline, they have such good bike handling skills.
Mountain biking skills training, it's not the same as BMX, but it's a similar approach. First you learn how to ride a bike and then you focus more on endurance and intensity and everything else. Keep it playful because when you can handle a bike everything is so much more fun. You feel more at ease. That really helps to develop good cyclists.
In Switzerland, the cycling culture is oscillating. There used to be a time when we had a world champion in cyclocross. At the moment we are far away from that. There was a time when Fabian (Cancellara) had a really good time, so road and time trial. Then there is mountain biking, where I would say for sure at the moment that is Switzerland's best thing. Of course, it would be great one day to be at the front across all disciplines!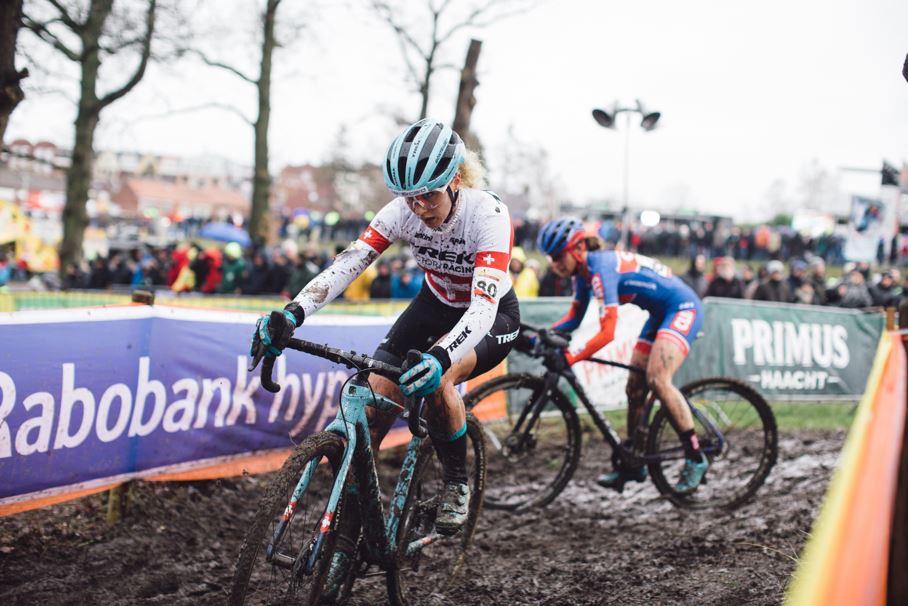 There is a lot of excitement these days about "gravel," or off-pavement, road riding. Since you ride all kinds of different bikes, how do you see road cycling evolving?
I think it's so cool. I'm buying my mom a gravel bike this week. It's a perfect bike for so many people. Like for my mom, she often goes with her mountain bike but she only rides on the road and gravel. With a road bike, it doesn't work because she rides gravel. But with a gravel bike, it's perfect. She can ride the exact same route she does now, just more aero… a better suited bike. For so many people it's perfect. So many people go mountain biking, but they actually do a "gravel" ride. If you take a gavel bike, you will have more fun, it will feel better. Then when you go mountain biking you can have full suspension and go downhill and ride trails.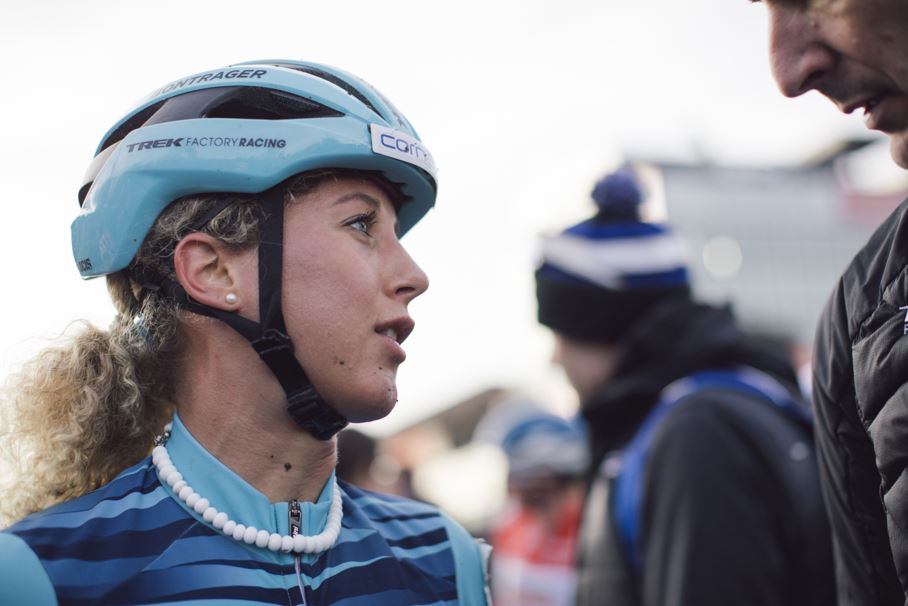 We read that you like to study languages.
I did Latin in school for six years, and then when I went to university, which I only did for two years, but in those two years I did French, English, and history. Everybody in Switzerland has to learn English in school and French. Everybody is already familiar, at some point, with two languages. And then we have four official languages, Italian, French, Romansh, and German.
For me, it was really a love of languages. I love Latin. I love to be kind of a detective and find the words and combinations. I found it so nice that this is something I can combine with sports. We travel all over the planet. I meet so many people. Thanks to languages, you can communicate. Also, it's so nice to hear Flemish. Cyclocross is really a Flemish sport…. I love Spanish. We go to training camps in Spanish places. Now with the road team, we have people from so many different countries. I really love to discover different cultures and languages.
We also read on your website that you like cooking.
My mom was laughing about that! I wrote, I like cooking, and my mom was like, "Really? You never cook at home!" (Laughs) I do like to cook but it's not like I do it regularly.
What would be something you'd like to make?
A good omelet with eggs, spinach, tomatoes, onions, avocado, and kale maybe.
Sounds very good and healthy! We wish Jolanda the best this season.
Follow @Jolandaneff and @treksegafredo on Instagram.
All race photos © Balint Hamvas Cyclephotos