I just love riding my bike again. I love not being the strongest anymore.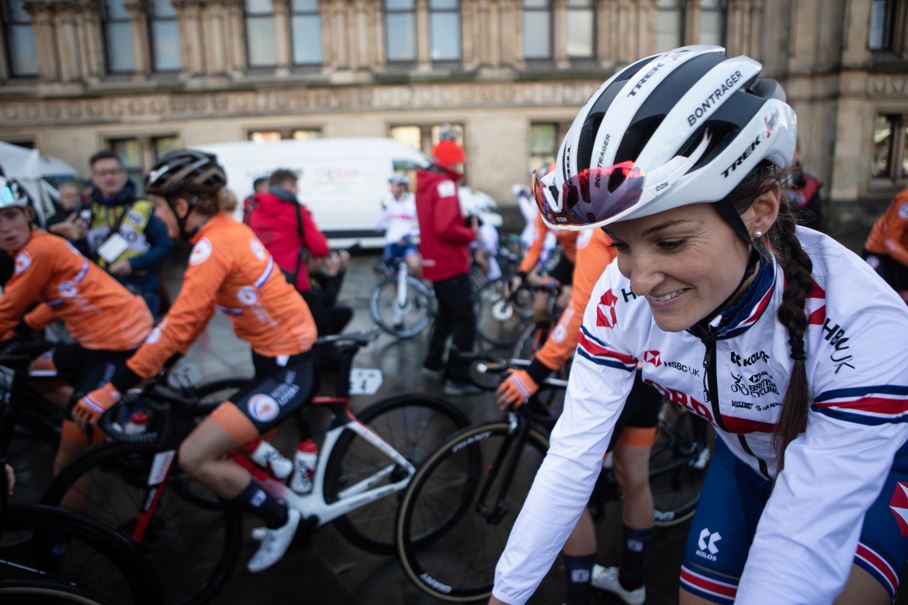 © Velofocus
Lizzie Deignan is a superstar in the cycling world, with an enviable list of wins in the biggest races on the calendar. 2019 saw a lot of changes for the 2015 Road World Champion. After maternity leave following the birth of her daughter Orla, Deignan joined her new team, Trek-Segafredo, and began to build toward her big season goal of a second World Championship. A hometown win was not in the cards for the Yorkshire-born rider, but Deignan fought for gold until the end. We caught up with Lizzie the day after the race at the SRAM Studio.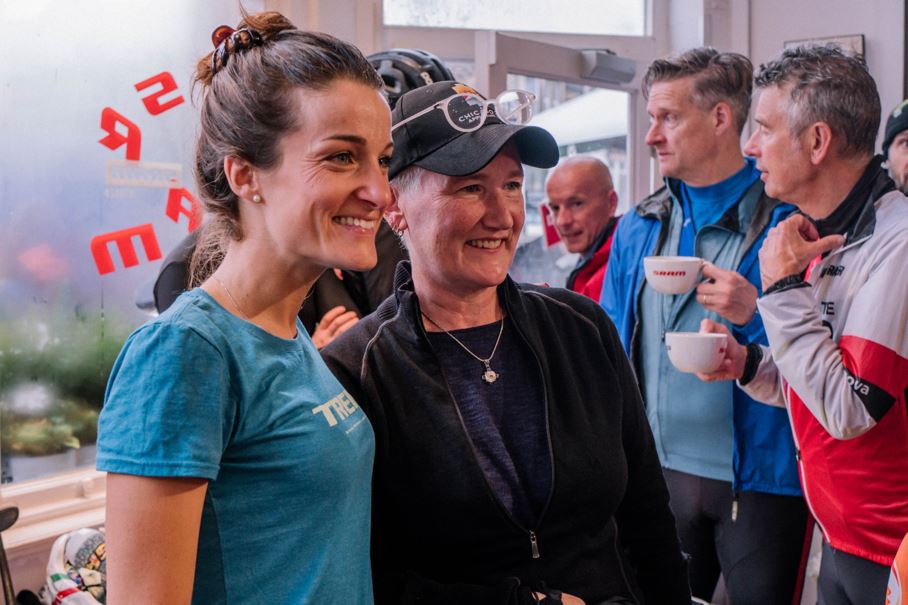 © Jojo Harper
Television cameras showed you pulling ahead of the peloton to ride into your hometown of Otley alone. What was that feeling like?
It was so special. It was just such a privilege. It felt incredible, that I have so many people at home who support me, and I just felt really proud of my community, that they were all out there supporting the event.
You then spent most of the day in a small group chasing eventual winner Annemiek van Vleuten. What were the dynamics like in the group?
Useless! It was so frustrating! So, at the top of Lofthouse, I thought, '55 seconds, there are eight of us chasing, that's closeable.' But nobody committed. People were sort of pulling through, but then the team cars came up, and everybody started messing around then and the gap went up to over two minutes. From that point on it was clear that everybody was racing for silver. In hindsight, I should have adjusted my tactic and started to race for silver too, but I just never gave up on the rainbow.
It was frustrating, and not something I totally understand. It's something that frustrated me all season, that people don't fully commit for the win sometimes. Maybe it's just me that needs to adjust and figure it out. Firstly, I need to be stronger. I do think the right woman won… I'm disappointed in my race from a tactical perspective, but I don't feel like I lost the rainbow. I think Annemiek deserved it.
© Velofocus
Has the peloton gotten a lot deeper in the last few years?
Without a doubt, yeah. I mean my power at the moment is great. Within a year of giving birth to Orla I knew I needed to be as good as I could be at the World Championships. I'm as good as I've ever been. The problem is everyone else is better! The power that I was producing in 2015 to become World Champion is not the power that I needed to produce to become World Champion in 2019. Which is brilliant! That means that women's cycling is becoming more professional.
How has the first year of Trek-Segafredo been?
I've loved it. Honestly, it's the best year I've ever had in my career. Working with Trek, I love the fact that they have so much respect and trust in their riders. I feel like we are truly a team. Anything I need, I just ask and it's provided.
Do you have things planned out for the beginning of 2020 now?
Yeah, so I'm gonna rest! It's been a bit of an epic year, professionally and personally. I just need to take a breather now, and I think I'll be able to come back stronger again, having had that reflection time. Then yeah, full racing season next year with Trek-Segafredo. I'm looking forward to racing in the spring again. I missed it this year with maternity leave, so we'll focus on the spring classics, then take a break, then build up again towards the Tokyo Olympics.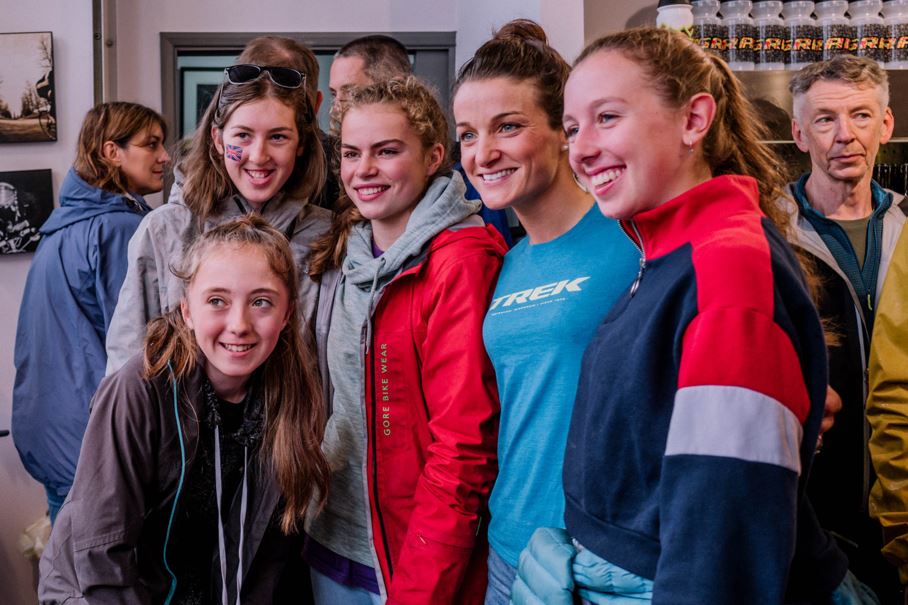 © Jojo Harper
Is retirement at the end of 2020 still the plan?
Not necessarily. It's quite far out to say at this point to say I'm going to retire in 12 months. I think a lot will depend on my family's condition, what my husband's doing, how Orla is. Without a doubt, the Olympics are the biggest focus, and after that I'll evaluate.
Obviously, there's a lot new in your life. Are you still finding joy racing your bike?
Yeah, more than ever. I got to a point in my career where I'd kind of gotten used to winning, and kind of forgotten why I was doing it, and now I just love riding my bike again. I love not being the strongest anymore. It's like I'm climbing my way to the top again; I have a whole new set of goals and I'm really enjoying that process.
You've been a SRAM athlete for some time now. How do you like the product evolution?
It's about having total trust in your equipment, and I completely trust my equipment. That's a huge advantage, knowing that if I shift gears in a sprint, I can trust I'm going to be right in the gear I need. Disc brakes, obviously are a huge advantage. I didn't quite realize! During maternity leave, that's when I started training on a disc bike, and I thought 'it's good,' but I didn't fully understand it until I was racing against people on rim brakes. Your descending ability and cornering ability in the wet is just so much better.