I am a two-time Paralympic gold medalist in the sport of wheelchair basketball after competing in the Sydney 2000 and Athens 2004 games. I've since turned hand cyclist in an attempt to go back to the Paralympic Games for a third time!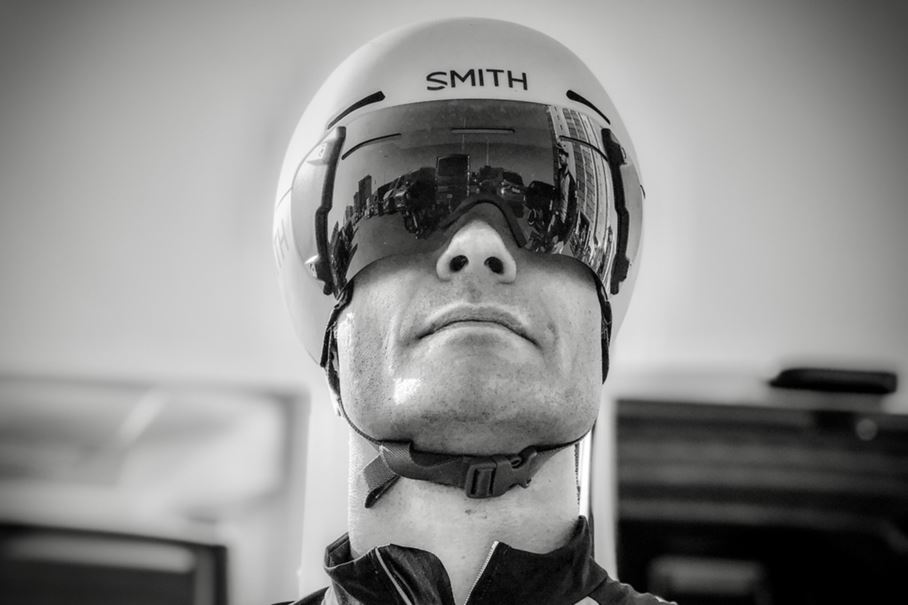 Photo by Freddie Delossantos
Speed was my game on the basketball court, learning to be one of the best in the world at moving my chair around the court as an extension of my body to gain the best position. My coach often had me out on full court press whether that be with others or by myself as he said I focused better when I was moving at high speeds. You can see how Handcycling was a perfect fit for me and I fell in love with it the first time a got into a handcycle. For somebody who has been in a wheelchair his entire life, and then finally getting into a bike in my adult years, you can imagine the freedom I instantly felt. I shifted from a casual summer weekend rider and started training in 2017 in an attempt to qualify for Tokyo 2020. I've since won multiple national championships and had success on the international stage as well. From a 10th place finish in the 2018 world championships to a bronze medal at the 2019 world championships, the COVID competition pause has given me the opportunity to learn, adapt, and grow at a fantastic rate positioning me well for the return to international competition. I'm learning to make my handcycle that same extension of my body as I did in wheelchair basketball.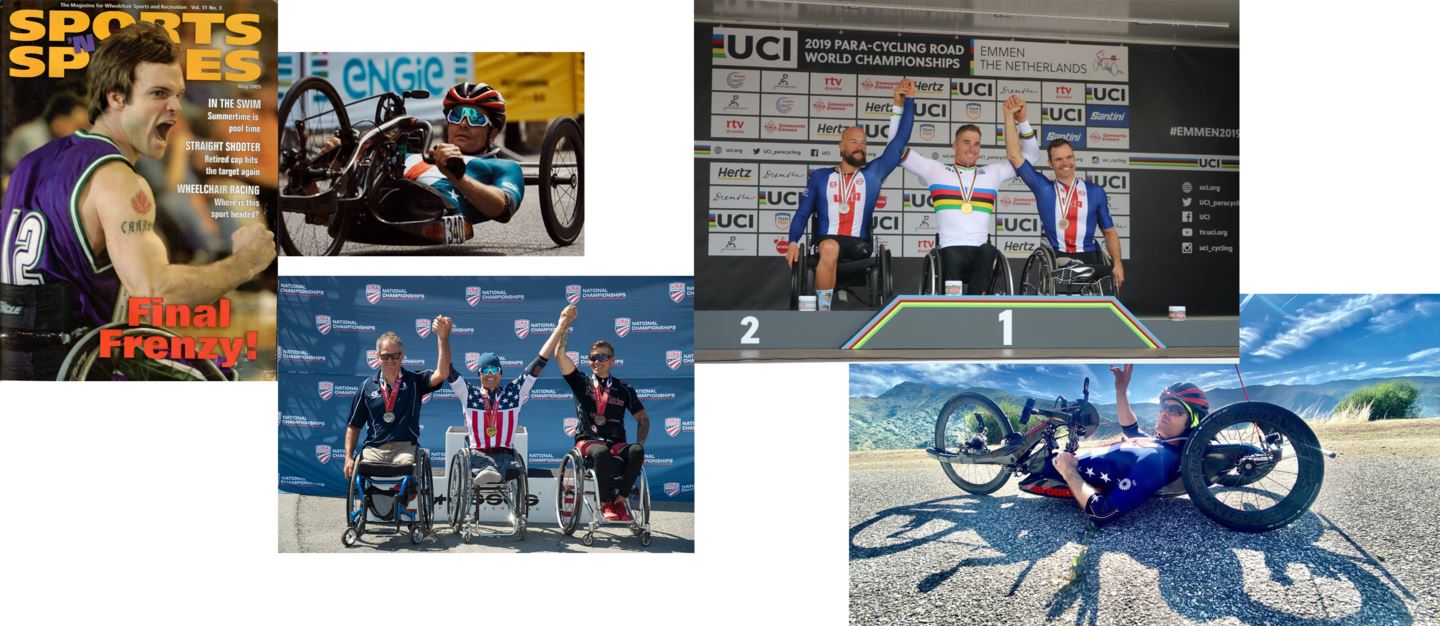 Riding photo by Freddie Delossantos
As an adaptive athlete, learning to adapt is what I do. I was born without my lower limbs and was forced to learn this skill from day one. That's been a huge advantage in life as it taught me important skillsets very early in life. There isn't one part of my handcycle other than my drive train that I haven't adapted to perform better for my personal needs. SRAM has been a huge part of that. As a hand cyclist wireless shifting is worth its weight in gold. The ability to continuously crank with our arms, while shifting on our hand grips is priceless.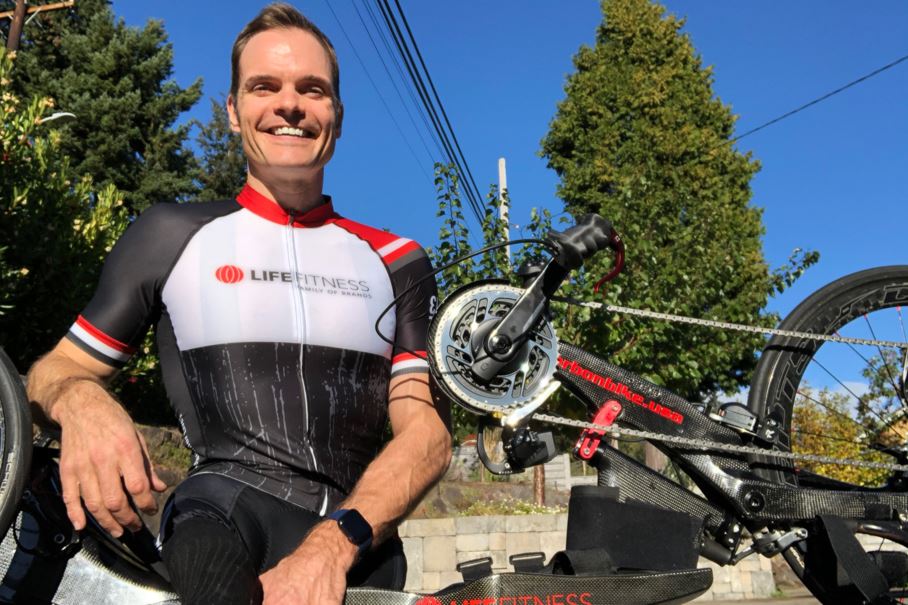 When you've seen one person with a disability, you've seen one person with a disability. We are all very unique and have unique needs. We are all constantly experimenting with our position and bike set ups.
Doing this with a wireless drivetrain has been so much easier. I've also had my hand grips custom made to allow for both clicks to shift the RD and a separate blip for the FD so that I never accidentally shift the FD while cranking with one arm and grabbing nutrition with the other, or simply not reaching far enough with my finger and accidentally hitting both clicks given they are right next to each other.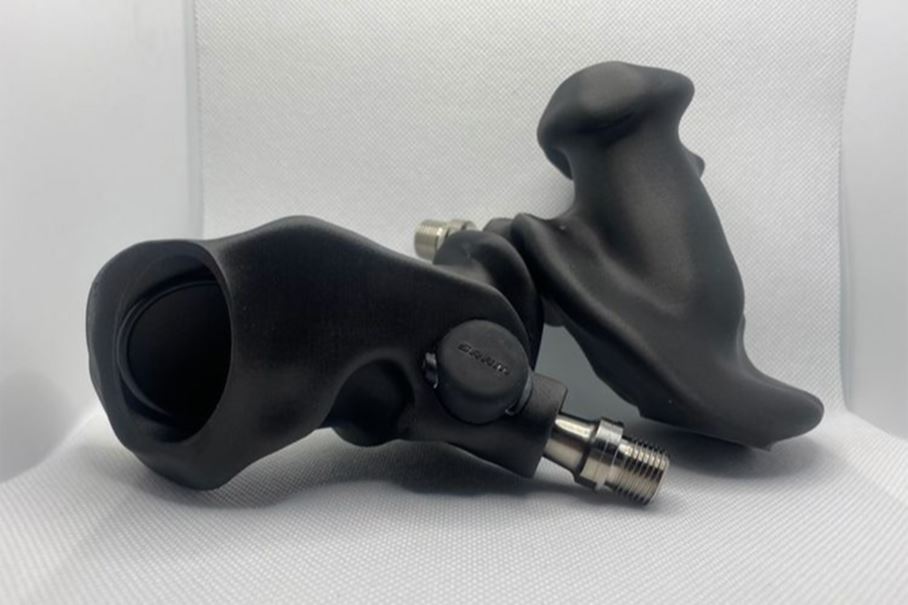 Range is also very important for a hand cyclist. We are slower on the hills given we are cranking with our arms, not to mention we can't get out of the saddle to get extra watts. We are also faster on the descents because we are so low to the ground and have much less wind drag. That means we need a wider range and with smaller steps where we need them. This drew me to AXS as it gave me the gear ratios I needed. The new RED 36T max rear derailleur was a very welcome addition to my tool kit. The Tokyo courses will be hilly. And while I still have to qualify for the games, it's important to plan to be successful. I train on hills in preparation and have often found myself wanting an extra gear if for example an interval set ends while I'm still climbing or I'm out on a long ride. I now can recover the way I'm intended to with the extra gear. From a racing perspective I love to run 1x systems during time trials. Before the 36T cassette option came out, I was going to have to run a 2x Tokyo given the TT course profile. I'm now set up with enough range to stay in a 1x set up!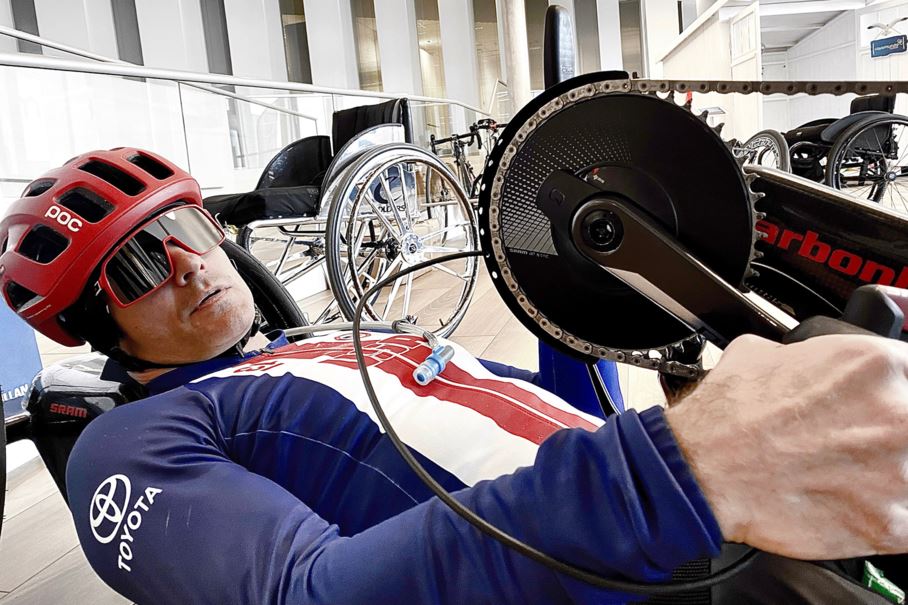 Photo by Freddie Delossantos
The return to racing through the pandemic has been slower for Para cyclists but it's looking promising. We headed to Belgium in the beginning of May for the first World Cup, which commenced our qualification period to be named to Team USA's Tokyo roster. I took a top ten in the road race, and was part of a winning relay team. Our Tokyo qualification trials will conclude this June in Minneapolis in hopes to make the trip to Tokyo this August for the Paralympic games, which run from August 24th through September 5th.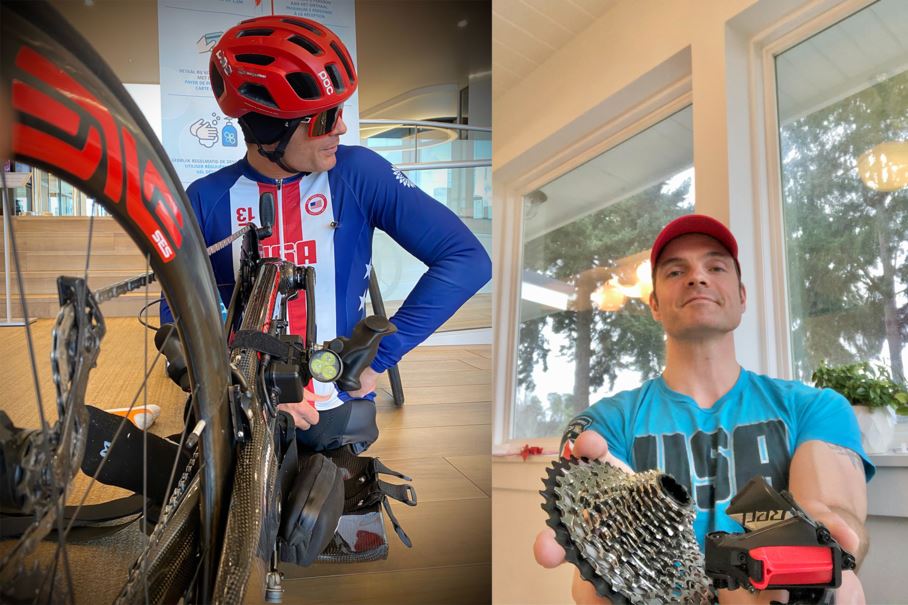 Photo by Freddie Delossantos