Testing with MOVISTAR TEAM on famed pavé reveals the benefits of Zipp Total System Efficiency with hookless rim-tire interface.
When there's no Paris-Roubaix, the famed cobblestone sector at the Forest of Arenberg is quiet. People walk dogs or jog, typically on the trail next to the pavé. There are no barriers. No chaos. In the warmer months, grass grows between the cobbles.
Yet—even when covered with grass—the cobblestones are just as rough and jarring to the riders. That makes Arenberg ahead of race day the ideal testing ground proving new wheels and technology.
"We had been working toward this test for quite some time. Continental Tires were in development of their new hookless-compatible tires," said Jason Phillips of SRAM Racing, which works closely with Zipp-sponsored pro athletes. "We felt that Roubaix was the ideal place and the ideal timing for us to starting racing with this new hookless technology with MOVISTAR."
Testing Tubeless at Roubaix with Team Movistar
For the test, two MOVISTAR TEAM riders (referred to below as Rider A and Rider B) rode the Arenberg sector with the following protocol:
Baseline run with standard Roubaix equipment: Zipp 303 Firecrest Tubular with Continental 30mm tubular
Follow-up runs on tubeless setup: Zipp 303 Firecrest Tubeless + Continental GP5000 S TR – 30mm
First run on tubeless at 5 bar / 73 psi. Lower ½ bar for each subsequent run, to the limit of puncture / failure
Record time, power, and subjective evaluation of grip and comfort for each run
The results: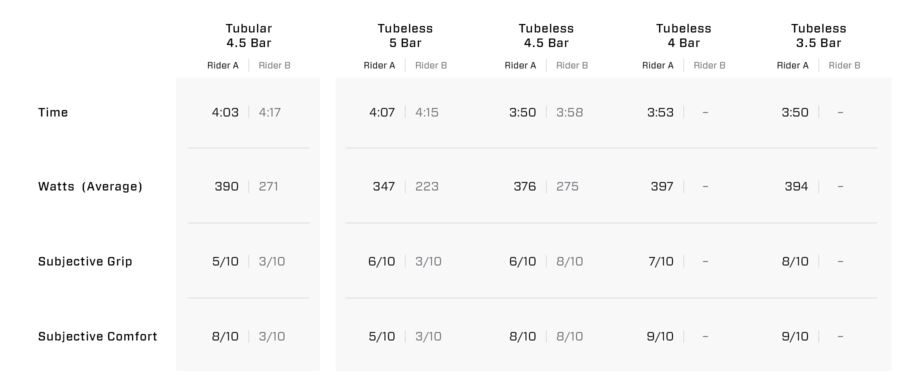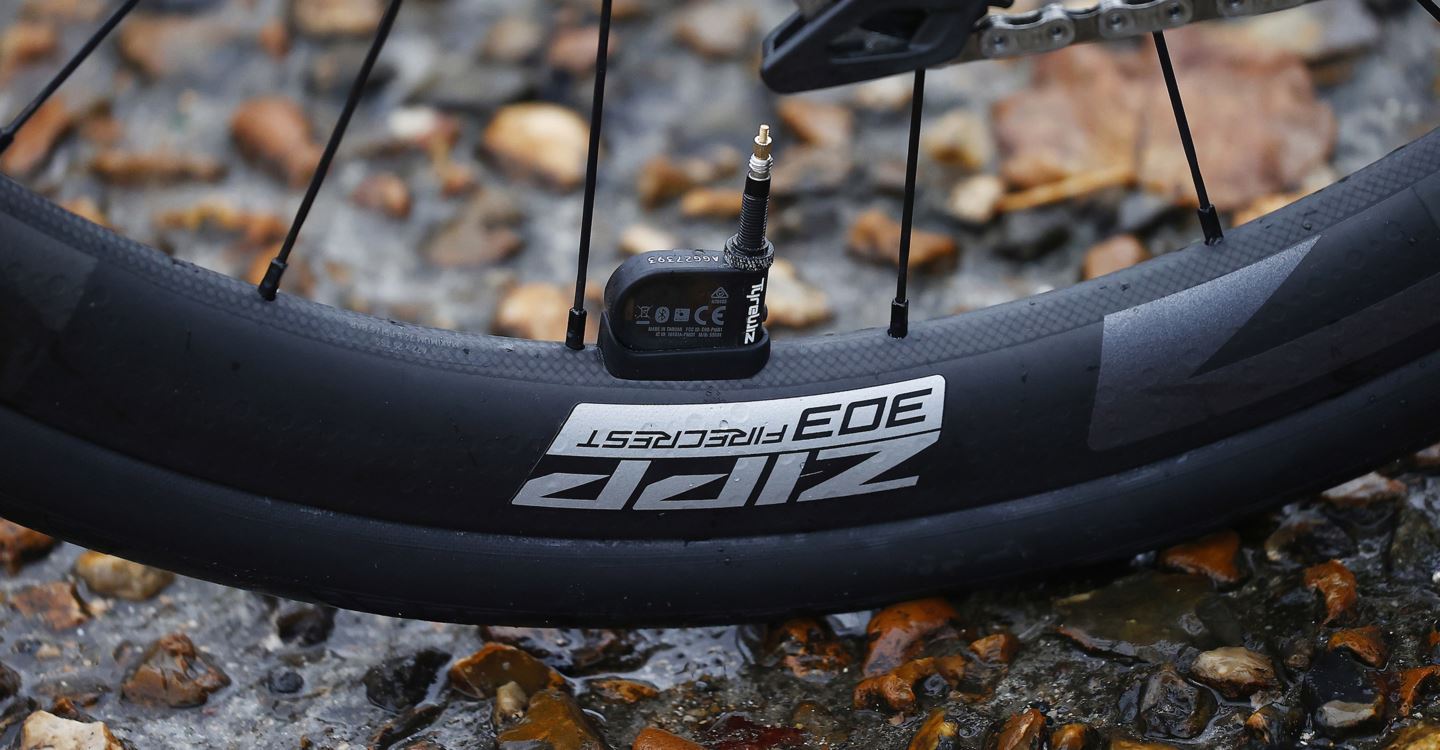 Key takeaways:
On his first run on tubeless, Rider B saved 48 watts vs. tubular, with similar time
On his second run, he was 21 seconds faster at roughly the same power
Rider A demonstrated the same benefits:
Faster at the same wattage, or
Same time at lower power output
Subjective feedback very positive on comfort, confidence, and speed
Following the test and additional recon rides, the entire MOVISTAR TEAM roster, men and women, switched to tubeless tires, with a 32mm tire at the back for lower pressure and less chance of pinch flats.
"Everyone is interested in the same thing, whether it's the pros or anyone riding their bike. They want to save energy. And for the energy put in, they want to go as fast as possible. They want to feel comfortable. They want to feel secure, gripe-wise," Phillips said.
The 303 Firecrest Tubeless Disc-brake wheelset used by MOVISTAR TEAM at Roubaix features Zipp's Total System Efficiency, a wheel-design approach that attacks the four barriers to speed: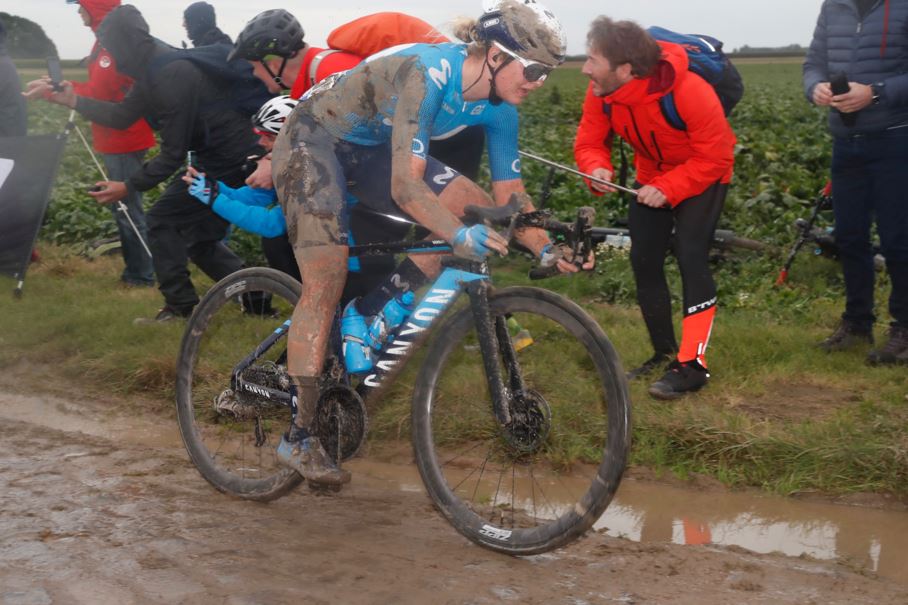 Being able to ride tubeless on a wide stance for a low rolling resistance at lower pressure, that's something we can all enjoy.

–Ruan Trouw, Zipp Advanced Design Engineer
Zipp Advanced Design Engineer Ruan Trouw said the advent of the Total System Efficiency design approach enabled close examination of previously underappreciated components of speed. "We realized that the 303 is not just a road wheel; the 303 is an all-rounder. It opened our eyes to not just look at aerodynamics, but also to look at the different terrains that the 303 would see. When we started looking deeper into that, we realized the potential for gains were much bigger than just going after those small aerodynamic efficiencies," Trouw.
Key to those gains is Zipp's "straight-wall" rim-tire interface, known as Hookless.
"The straight wall really changes the outer chasing of the tire. As you remove the clincher overhang piece, the tire no longer has to wrap it before it bulges outward. That allows the rim and tire to almost form a parallel line on the upside. So, the tire is much smoother in transitioning from the rim to its bulbous shape. That essentially creates what looks like a beefier, wider stance, mainly because the tire does not bow in as much," Trouw said.
Zipp Speed Podcast on Tubeless Testing with MOVISTAR TEAM at Arenberg