By: Billy Ceusters of Specialized Europe
The adventure began one evening around a few beers in a typical local bar. My friend Cyrille Vincenti and I love taking on new outdoor challenges. While drinking our beers we said to each other,
Oh, Fradé (brother)? Why not do the Tour of Corsica?
Why not? We knew it would be tough to find a complete week in June due to our crazy jobs. So how can we make it work? Let's do it in two days! We picked the end of June and began to plan.
I was introduced to Corsica a few years ago when Cyrille, who is a native Corsican, and I did a ski touring adventure in the northern part of the island, the Alta Strada. I discovered a true natural paradise just one hour away from the French mainland, where the heritage is wonderfully well-protected. Very attached to its traditions and offering astonishing scenery and pleasant climate all year round, Corsica was a natural choice for our road journey.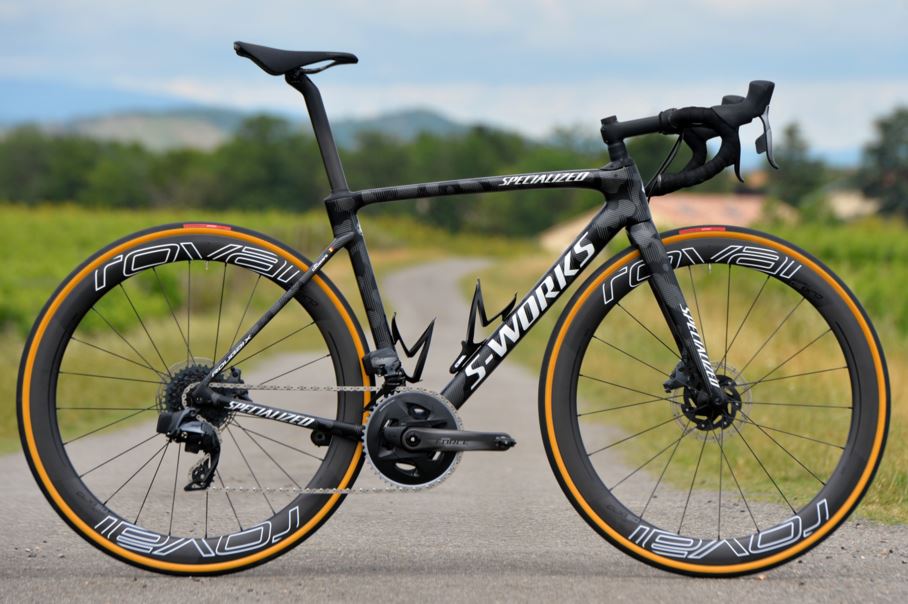 As Cyrille was born in Corsica and knows the island inside out, he worked on the best route: 620km (385 miles) and 7400m (24,280ft) of elevation in 2 days. I worked on the equipment choice. We opted for the new Specialized Roubaix: comfortable and efficient. Due to flat sections and super steep hills along the course, we also needed a wide range of gears. We picked the new SRAM Force eTap AXS™ groupset with a 48-35T chainring combo and a 10-33 cassette. And of course, disc brakes!
Day 1: Bastia to Ajaccio - 317km, 4,327m of elevation
5.30, June 24, 2019. The sun is just starting to rise, and it's time to get on our bikes. Shortly after going out of Bastia, the second biggest city on the island, we ride to Cape Corsica on the northern tip. It's a beautiful road flowing up the coast of the Mediterranean Sea and taking us from the east to the west coast of the island. For a while, we're on the seaside with a magical view of the islets of Cape Corse. The sun is now starting to pass the horizon.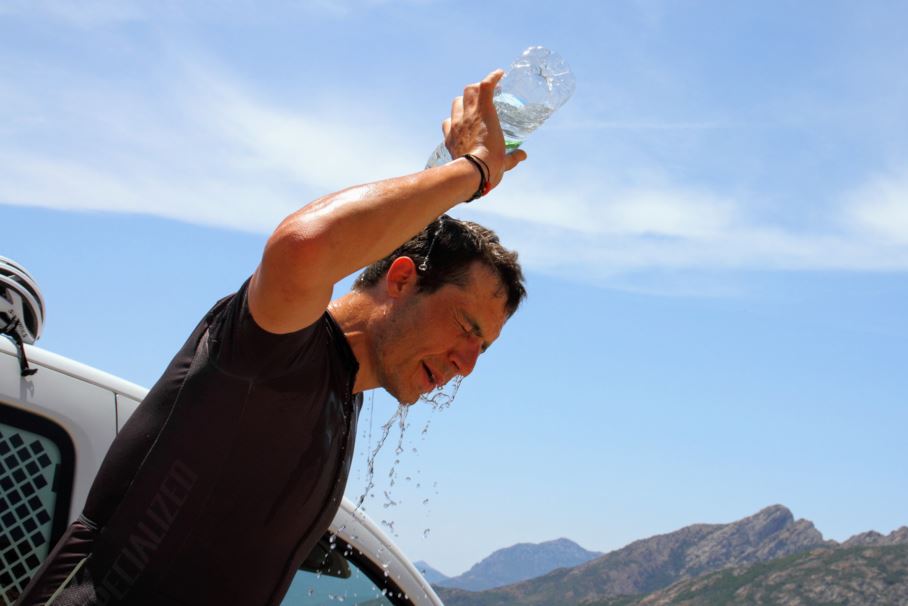 From Cap Corse, we go through Saint Florent and head to the Agriates Desert The temperatures are now approaching the 30°C (86°F) mark. We go back to the seaside overlooking L'île Rousse. Before entering Calvi we turn left towards Porto, a remote but beautiful village overlooking the Golfe de Porto. As the temperature hits 42°C (110°F) we start to ride up towards the Col du Marsolino. We are both happy with our 35x33T low gear!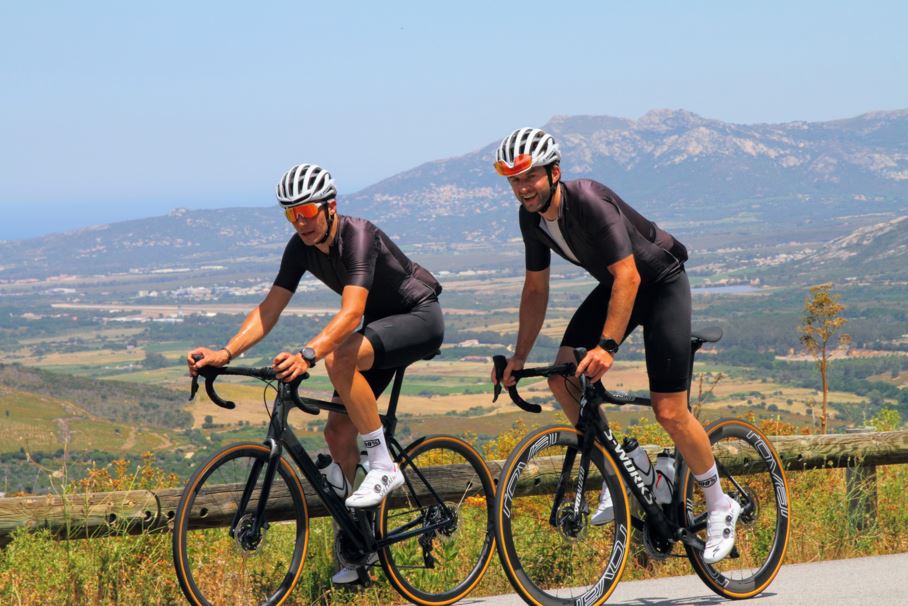 Nous grimpons un autre col sur environ 10 km et ensuite la descente commence. Les mots nous manquent pour dire à quel point la vue est sublime. Le panorama sur les « calanques de Piana » est somptueux. Après un petit arrêt à Porto pour un café et une collation, nous repartons vers les calanques de Piana. Les 70 derniers km, avec 2000 m de dénivelé, sont magiques tout au long de la côte sauvage et de ses rochers rouges en direction de Porto.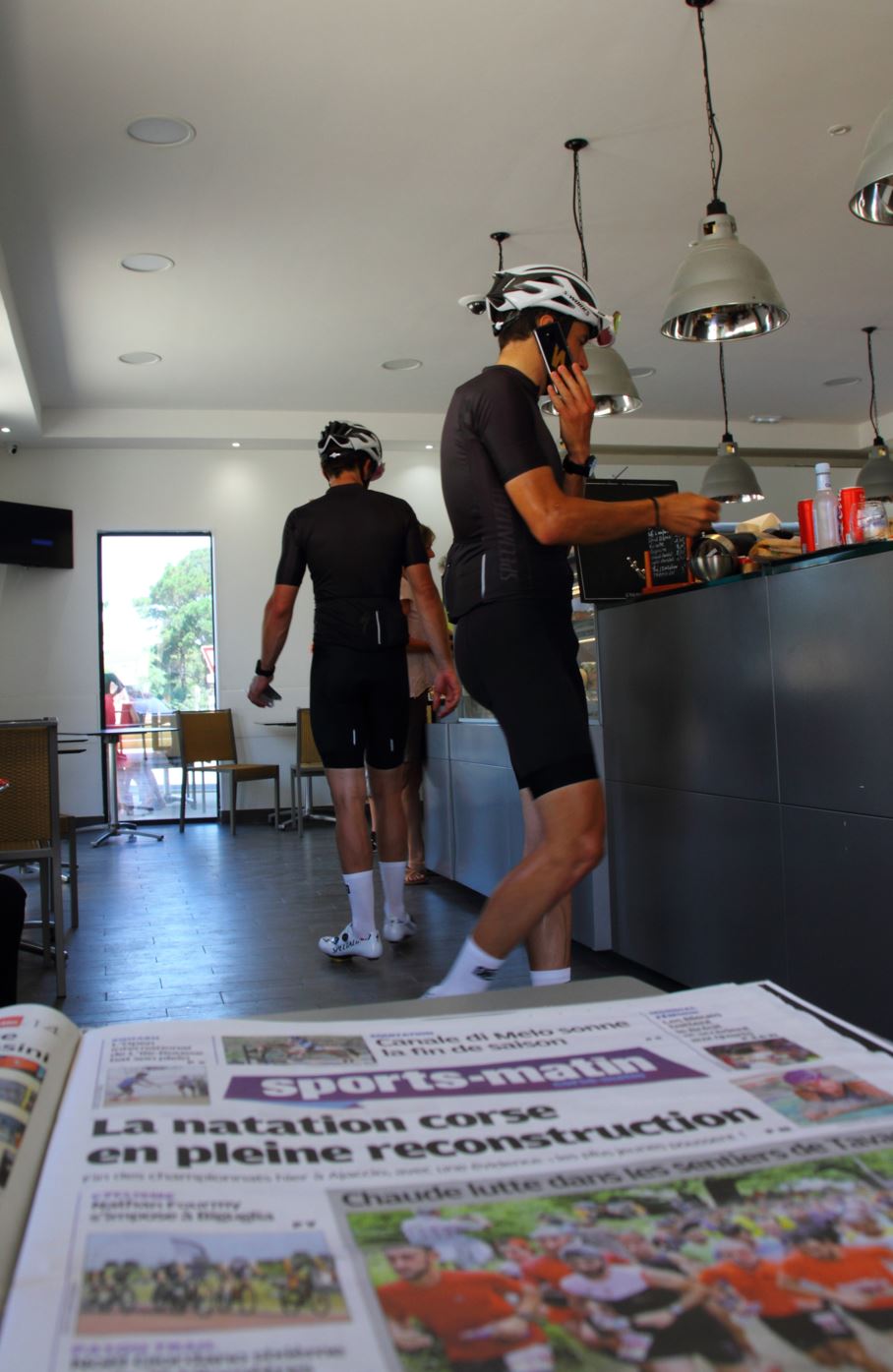 From the top of Piana, we ride towards Carghése, Sagone and Ajaccio by the Col de San-Bastiano, where we end our first day very tired, but with stars in our eyes.
Day 2: Ajaccio to Bastia - 300.2 km, 3,371m of elevation
The 5 am alarm was tough to hear, but we were excited by the day ahead. So, we jumped into our kit, ate breakfast, and got back on the bike…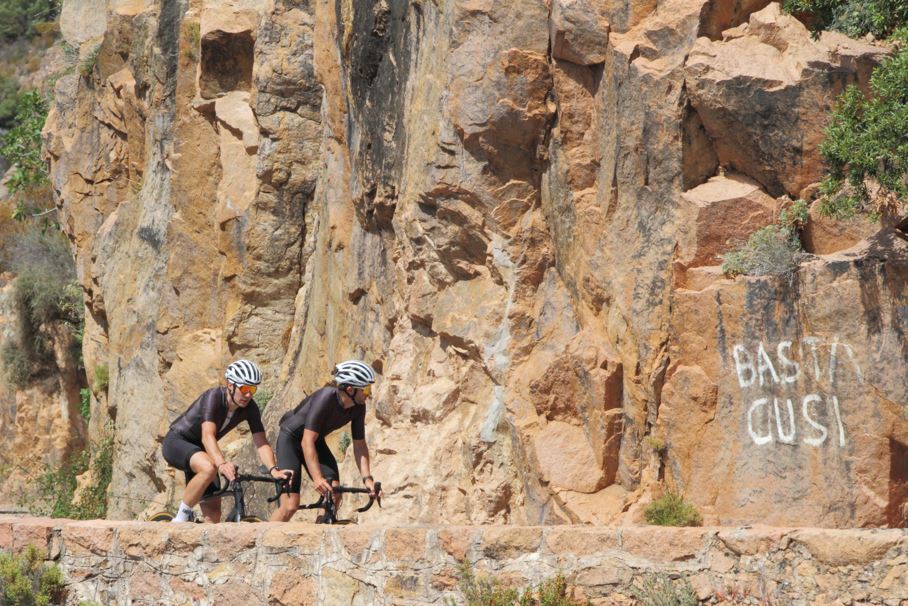 From Ajaccio we ride directly to the Col Saint Georges. Climbing, climbing, climbing… over 10km (6.2 miles). Legs are tired from the day before, but we have a good pace. With the data we get from the power meter, we are able to manage our effort and avoid blowing up. Slowly we ride to Propriano and then to Sartène… in the village we climbed a "wall" with an 18% gradient. Thankfully it's early morning and not hot yet. The course is really hard toward the Lion of Roccapina. The rocky point, whose highest point is 144m above sea level, is remarkable.
Heading to Bonifacio is like a roller coaster with quite a bit of wind
So far, we have ridden 110km (68mi) from Ajaccio with 2200m (7200ft) of elevation, and we're starting to feel it. After Bonifacio we have to go up into the Eastern lowlands, 180km (111mi) right into a ¾ headwind we had to fight through.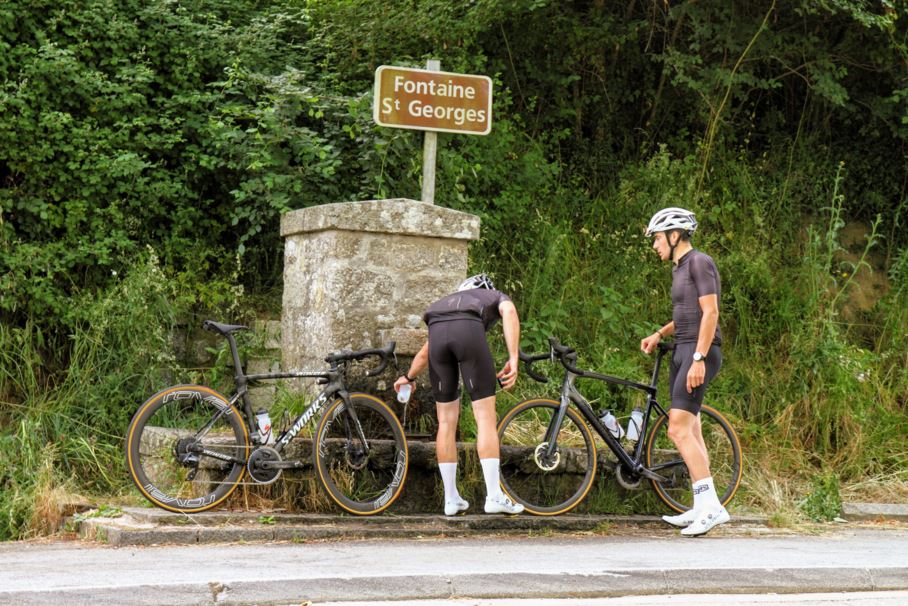 In Porto Vecchio, we take a break at the Panier D'Annie to get typical charcuterie from Corsica (kind of Spanish ham and bacon). At this point, our photographer and support car driver Antoine has to leave us, so we ride the last 120km (75mi) without any assistance. With 40°C (104° F) temps, we make sure to stop regularly in local bars for snacks. A few more hours in the saddle and we are back in Bastia.
Oh, Corsica! Nothing is flat except the airport terminal. An incredible island with stunning landscapes. We can't wait to return.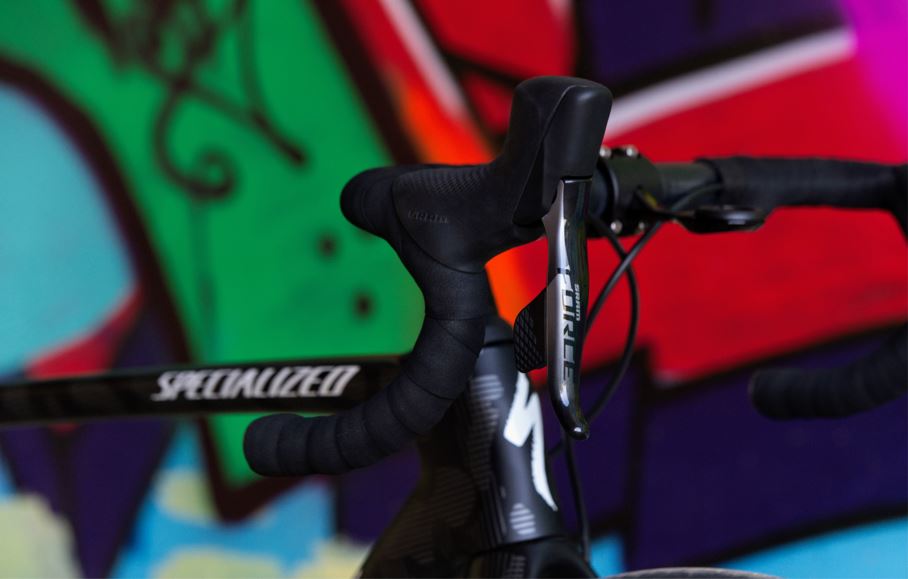 SOME NUMBERS:
Bottles
11 on day 1 for each rider
13 on day 2 for each rider
Strava links
Power data
Normalized power Day 1: 185 Watts/ Day 2: 176 Watts
Highest speed: Day 1: 75 km/h/ Day 2: 69.7 km/h
INSTAGRAM
Billy: https://www.instagram.com/billy_lebelge/