At 41, Alejandro Valverde of MOVISTAR TEAM is the oldest rider in the WorldTour. He has been for the last three seasons.
But this veteran champ embraces new tech and thinking.
Valverde opted for Zipp hookless/tubeless wheels for last weekend's Strade Bianche in Tuscany, where he crossed the line in second at Siena's beautiful Piazza del Campo. Only the untouchable Tadej Pogacar was ahead.
Instead of the traditional tubular setup, Valverde worked with MOVISTAR TEAM Head of Performance Patxi Vila on rim-depth and tire pressure selection ideal for the hilly and twisty Tuscan course.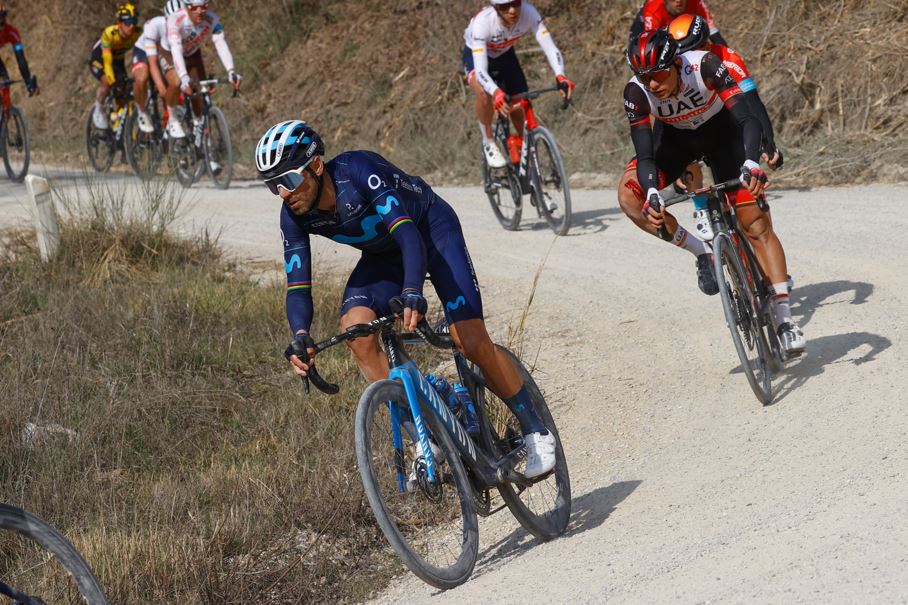 The Route
184km total, including 63km on 11 sectors of gravel. The race featured punchy hills, especially on the gravel sections, and this year, strong winds.
Valverde's Setup
Front
353 NSW Tubeless
28mm tire
53.6 psi/3.7 bar
Rear
454 NSW Tubeless
28mm tire
55 psi/3.8 bar
Zipp Senior Design Engineer Ben Waite said: "It was an interesting and well thought out wheel choice going with the 353 on the front and the 454 on the rear, both with 28c Continental tires. The front with a little wider internal width at 25mm with that 28c tire is going to be grippy and good to turn. In the rear he went a little deep with the 454. On the rear, a little deeper rim almost helps stabilize the bike."
Vila said the setup was the best technical option and the one Valverde felt more comfortable with the windy conditions on some of the gravel sectors. The 353 front/454 rear combo (you could unofficially call this the 354!) offered an outstanding balance of weight and aero for a race on mixed surfaces and terrain, Vila added.
Indeed, the 353 NSW is Zipp's lightest tubeless offering with an ultra-stable 45mm undulating rim profile. The 454 NSW, with its 58mm undulating rim shape, is an all-around road race wheel. Both wheels feature Zipp's Total System Efficiency design with a hookless rim-tire interface for vibration damping over rough roads and good traction, especially at the lower tire pressures used by Valverde. Vila said Valverde "was comfortable and grippy on the gravel and fast on the tarmac."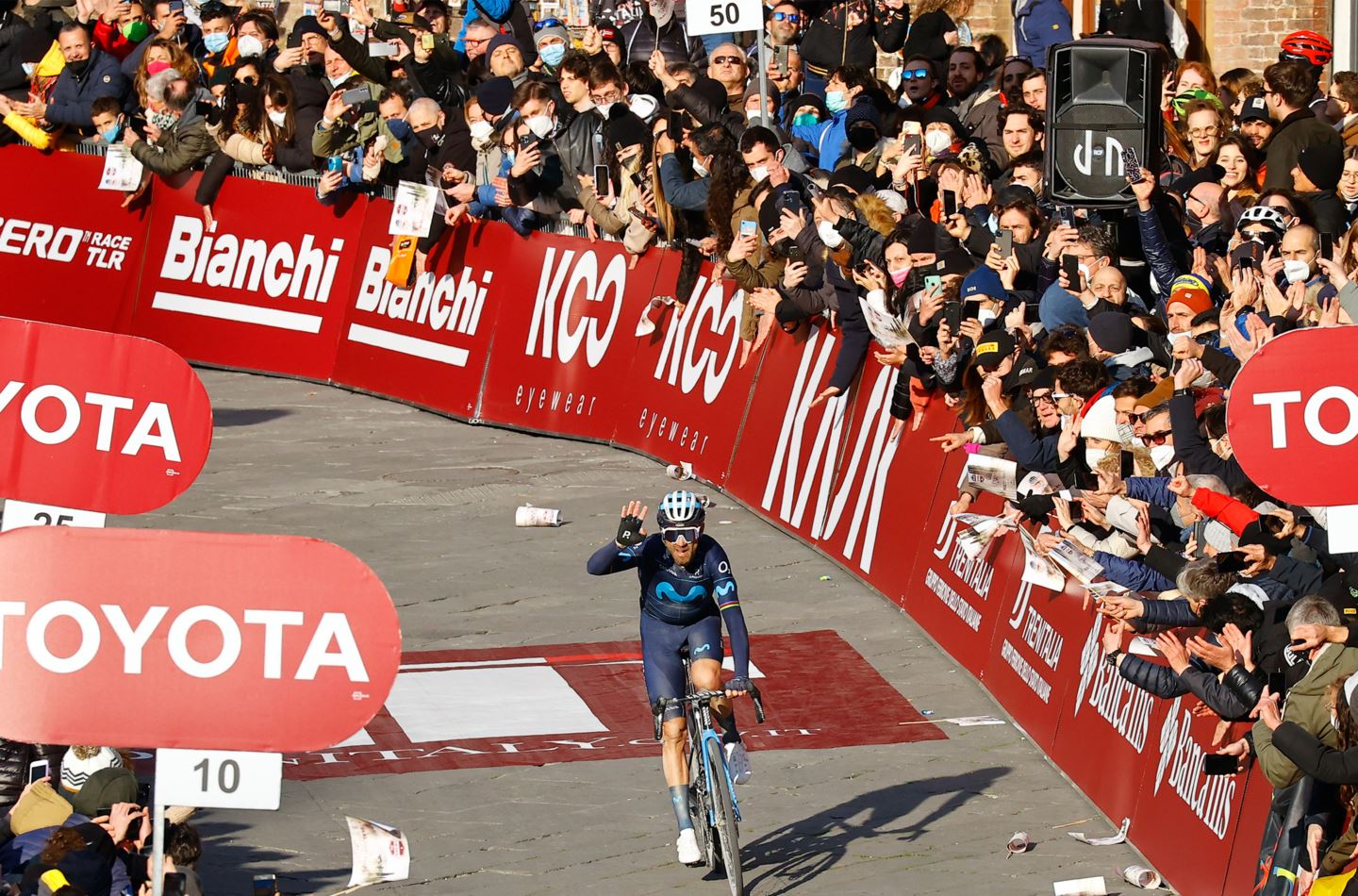 It's worth noting that Valverde's setup is close to what the Zipp Tire Pressure Guide would have recommended for a rider of his weight (134 pounds/61kg) running the 353/454 combo.
"Initially whenever you look at those tire pressures, you're probably thinking, wow, that's pretty low and it may seem he's giving a lot up whenever they get onto the smooth sections," Waite said. "But it really isn't the case. You saw on the tarmac and road sections; he was hanging in just fine."
Indeed, lower pressures on new Zipp wheels are fast on pavement as well. Valverde's performance at Strade Bianche is an example of riders optimizing their tire pressure and setup with Zipp hookless wheels.