When you see Tegan Cruz on a bike, he's a complete natural. Smooth, effortless movements punctuate his style down the trail. He looks like he's been riding a bike his entire life. At 16 years old, Tegan is the youngest member of the RockShox Trek Race Team, also the youngest squad on the circuit.
Born and raised in Pemberton, B.C. Tegan is a byproduct of both nature and nurture influences that have led him to jump straight into World Cup racing, barely at race age. With an older brother who has been racing on a factory team since he was junior, clearly, there are shared genetics playing a role. But what is more formative is the environment Tegan grew up in that shaped him into the rider that he is becoming.
"I love Pemberton, just the whole community here. Growing up in the mountains, everyone's skiing on the weekends and biking after school. When you're walking around town or on the trails, you'll always run into people you know. It's pretty awesome to have your principal come out to Crankworx Whistler and cheer us on."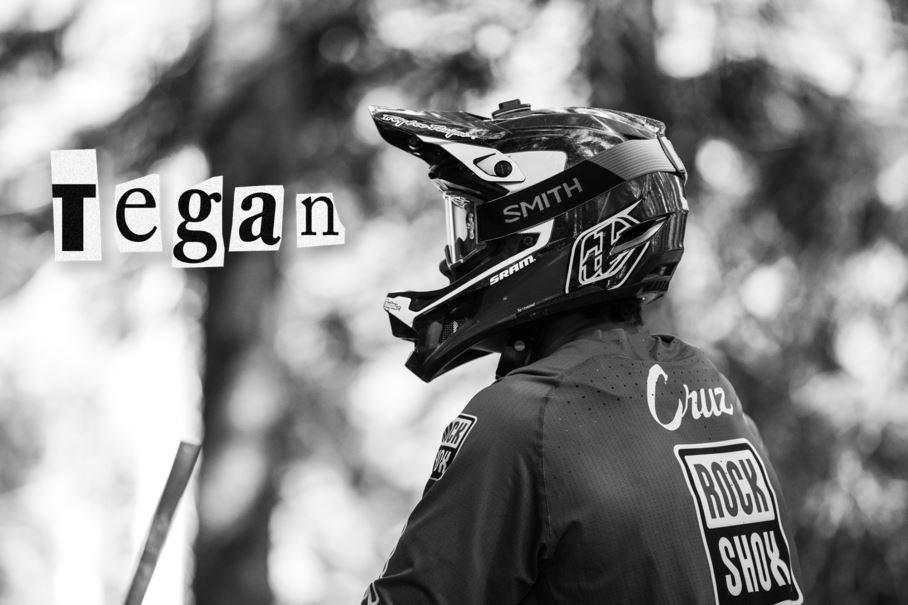 Embedded into a community fueled by sport, Tegan comes from a family that believes in putting the hard work first, and then it's off to the races. "Our parents got us all into BMX racing when we were young. But at that time, there wasn't a track in Pemberton or Whistler. So, we would drive down to Squamish every Monday as a family to get on the racetrack. I was still on a little [Strider] doing the half-track."
Eventually joining his older brother Lucas on the full track, traveling around the country for the BMX National Series became a family affair. For several years, BMX racing consumed the Cruz's summers. They helped build the BMX track in Pemberton and both Tegan and his brother Lucas refined their skills on the small wheels. At 11-years-old, Tegan competed in the 2017 BMX World Championships.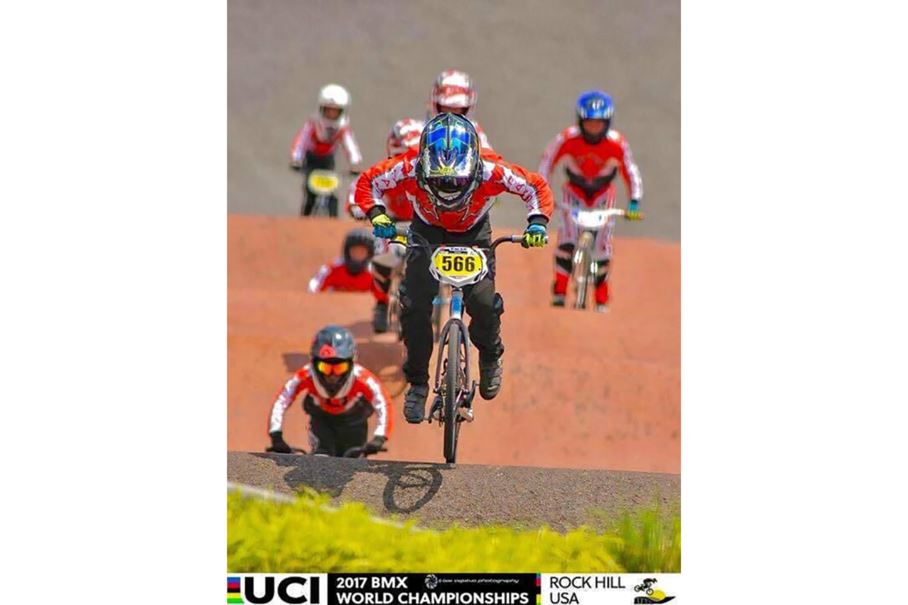 I noticed how valuable it is while riding the most technical of tracks; how you're able to find the flow in the track, just like BMX, and pump your speed out.

–Tegan Cruz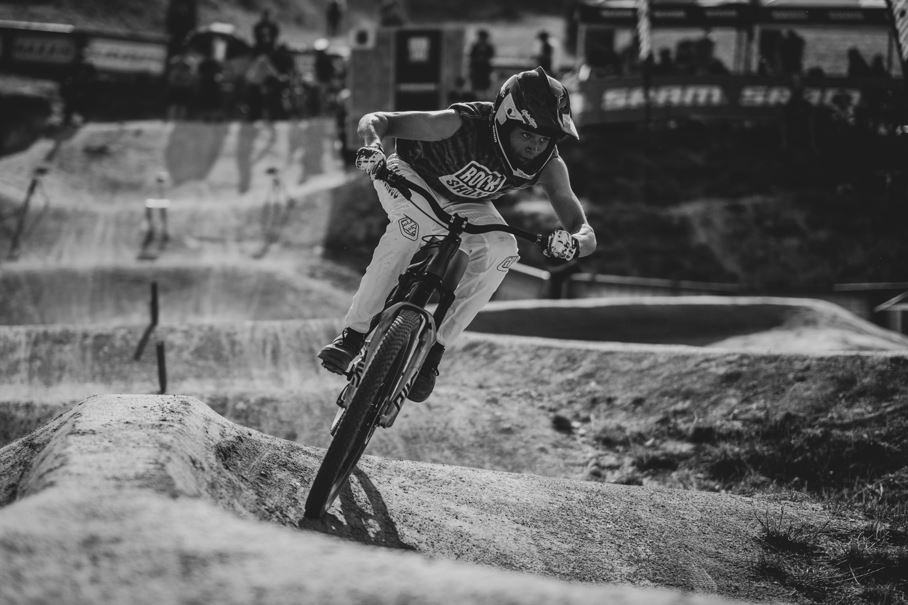 At about the same time, Tracey and Ernesto Cruz moved their three boys to a farm just outside of Pemberton, a big garden, lots of bees, 29 chickens, two horses, a dog, a miniature pony, and expansive property for Tegan and Lucas to build their own pump track.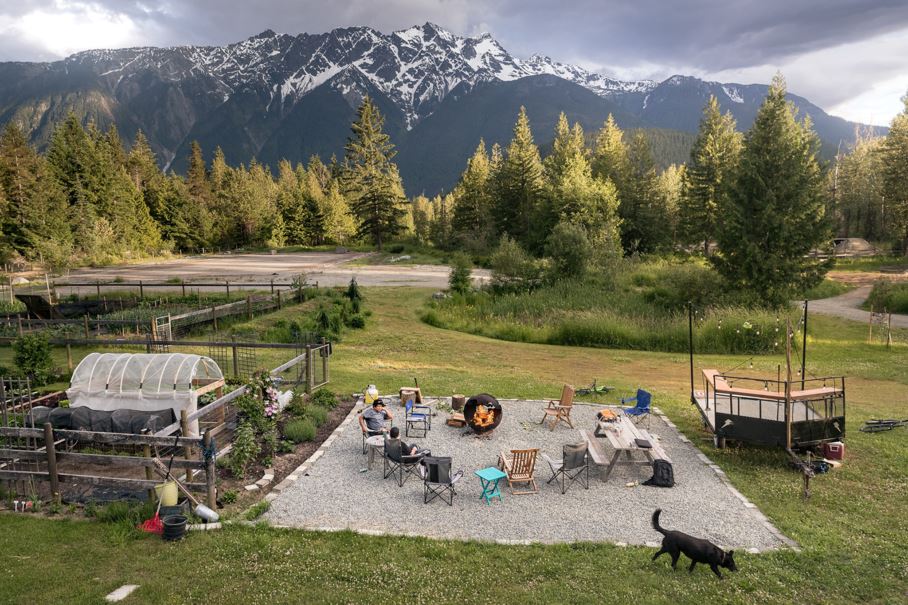 I always say our family word is teamwork. That's how we get to go races and go places. We have to get the work done to make it happen.

–Tracey Cruz
"Growing up on the farm has taught me that someone's got to do it, whatever the job, you just got to do it. I've noticed a lot of the time I seem to be helping people in doing jobs that not most people would do."

When the chores are done, Tegan is back to fine-tuning and cruising the pump track and dirt jumps, for which he learned how to use an excavator. Soaking up tips from the world's best trail builders in Whistler, B.C., Tegan, and Lucas constructed the perfect training grounds to prepare for the world stage.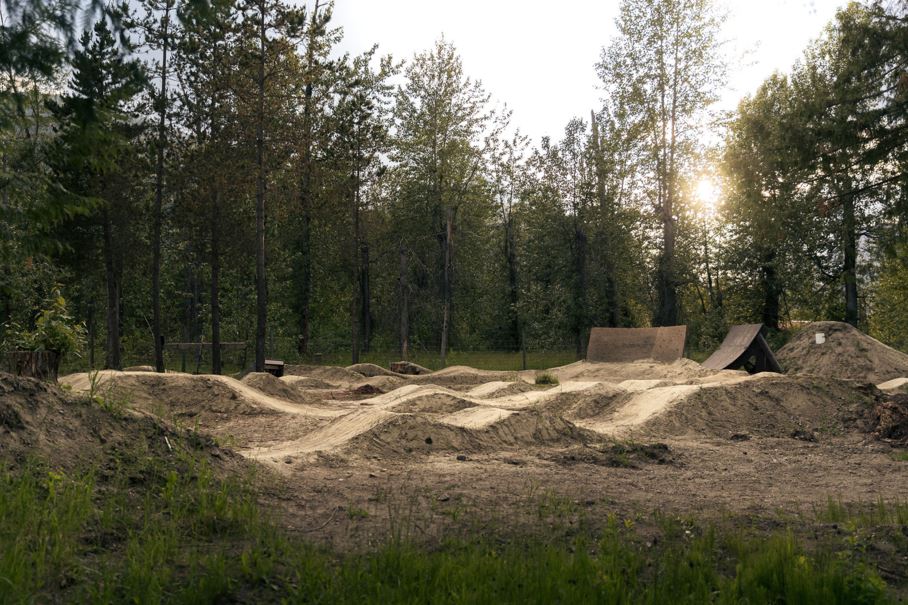 "With Whistler Bike Park down the road, we started to get into downhill riding. First Lucas, and then I started racing downhill my last year of BMX. We loved racing in the local Fat Wednesdays, racing against the clock. Then we started getting into the BC Cup Series, Canada Cups, Nationals, slowly transitioning into the full international scene. And now, Lucas has been racing World Cups for the past three years as of 2022!"
The relationship that Lucas and Tegan have transcends being siblings, or even close friends. Lucas has been an inspirational force for Tegan to follow in his steps. "[Lucas] definitely helps me a lot with mental training because he knows what it's like coming into the World Cup scene. With physical training, he'll invite me to go with him to the gym or push me on rides because he's four years older than me and a lot stronger — I feel very lucky to have that."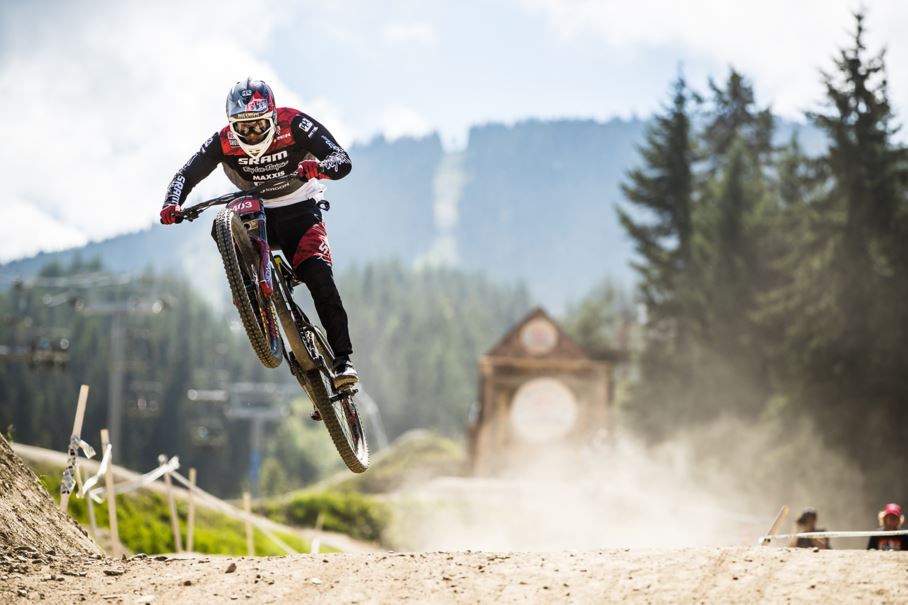 It's competitive, with totally different personalities. Those boys are quite different, yet both extremely driven and very motivated. They love what they do.

–Tracey Cruz
When Tegan got the call to join the RockShox Trek Race Team, it was indescribable.
"I was super excited to learn about a new team forming with Vali and Jamie. It has been pretty amazing to become part of a factory team, learn lots from my teammates, and have the support of JT Evans and Mat Gallean as our mechanics."
Last summer, Tegan joined his teammates in Europe to shadow and track walk in Leogang and Les Gets. "The whole time I was there, it was amazing to watch and learn before my first year racing as a junior. The whole time watching them ride, I just wished I was out there. I'm excited to fully be in the big show next year."
During his biggest stint away from home and family for two months, Tegan competed in Crankworx and an iXS Downhill Cup in Austria. With factory team energy behind him, Tegan dominated the U17 category in Pump Track, Dual Slalom, and Downhill in Innsbruck, followed up shortly by 3rd place in Brandnertal.
"It's really cool being on the team with Vali, one of the fastest females in the world. I am learning lots from her, about her routine, each race venue, and how it's important to take it seriously, but keep having fun the whole time."
The team dynamic will expand in 2022 when Tegan joins the squad for a full World Cup season. "I'm most looking forward to racing the new track in Les Gets, France. I went and saw it this year – it's pretty crazy. Rowdy big jumps, really fast, mud and loam sections. It looks like a track that I'll enjoy and pretty amazing that will be my first World Champs there too."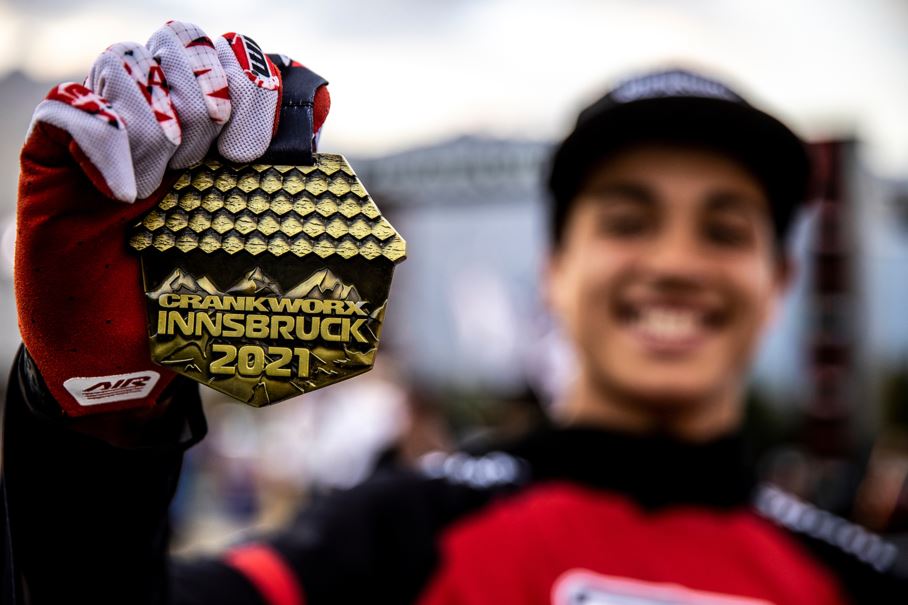 Back home in British Columbia last July, Tegan carried the momentum from his experiences in Europe into Canadian National Championships in Kicking Horse, B.C. With his family in the pits and cheering on the sidelines, Tegan won the U17 Men's Canadian National Championship title by over seven seconds, amongst a strong field of up-and-coming Canadian talent. It was also a solid day for Lucas, who took fourth in the Elite Men's race.
Living up to the legacy that some of the sport's most famed riders have left behind, Tegan looks up to Canadian legends Stevie Smith, Chris Kovarik, and Andrew Shandro to name a few.
"I grew up watching [Stevie] ride and it was amazing – huge inspiration to watch him race World Cup. I did a couple of summer training camps with Kovarik. He taught me a lot and he still holds the record for the largest time margin one of the World Cup, so that's pretty cool, too."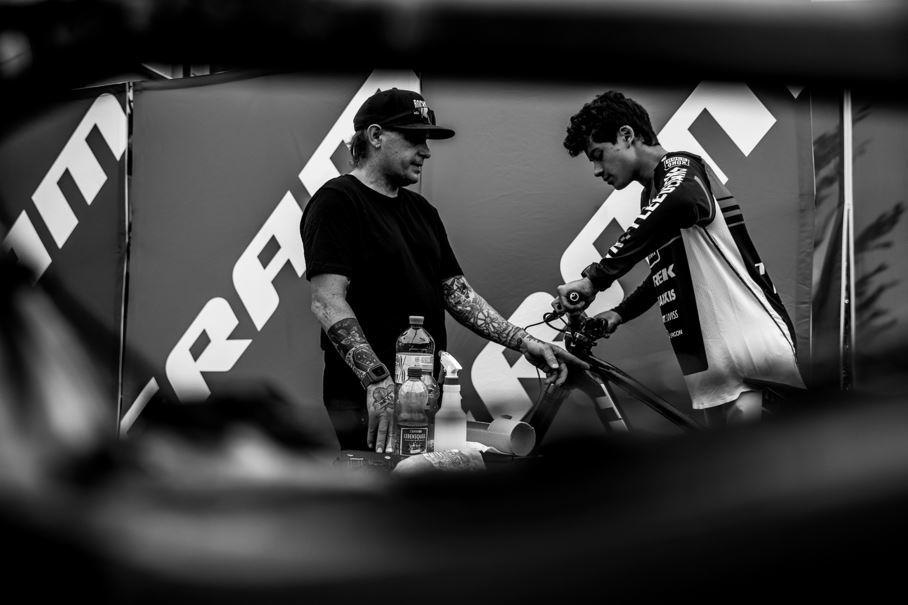 Tegan stepped up to race in the Pro category at Crankworx British Columbia. Traveling in tandem with JT Evans, who was also Lucas' mechanics on the SRAM-TLD Racing team, Tegan competed in four locations and eight events, including the infamous Psychosis Downhill on Mount Seven, landing a Top 10.
"JT and I get along really well. He ended up coming for Crankworx BC and we traveled around – just us, which was a lot of fun. Through Zoom calls, he taught me how to build my first bike from the ground up. I'm excited to be able to work with him next year at all the World Cups."
This off-season, Tegan is preparing for his biggest season yet. Trailing Lucas down steep, slippery, technical North Shore terrain, this is where they scope lines and train in adverse conditions. This is also where they play, push each other, and be reminded that no matter what level you're at, riding bikes should be fun.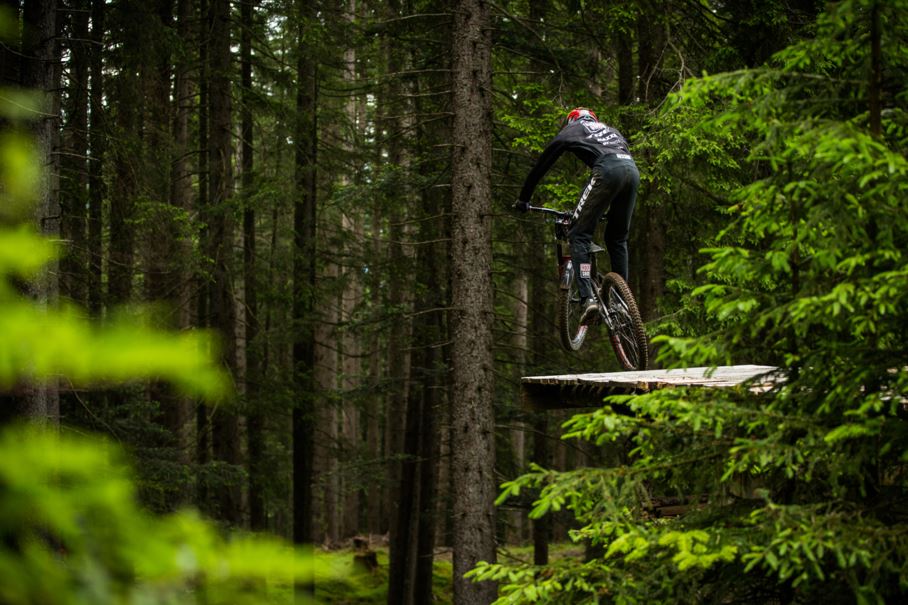 He's sticking it to everybody, showing them that he can do it, but still crazy, wild Tegan. We work together as a family, try and do our best, and have fun while we're doing it.

–Lucas Cruz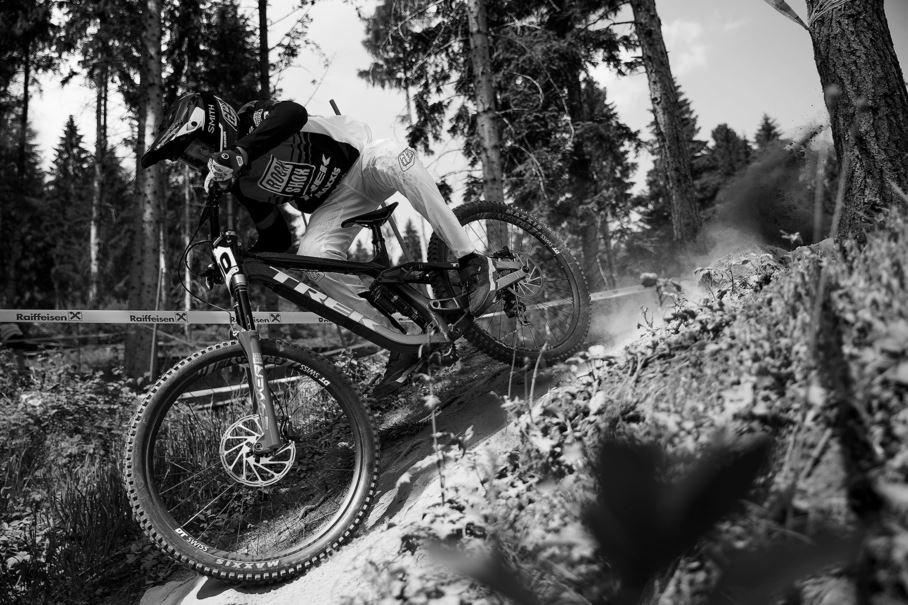 Tegan will be back in Europe for the RockShox Trek Race Team camp in Portugal in preparation for his first World Cup race in Lourdes, France, March 26-27, 2022. Tegan's future as a downhill racer looks bright, and along the way he is gaining many life lessons and experiences from his family, his community, and his team.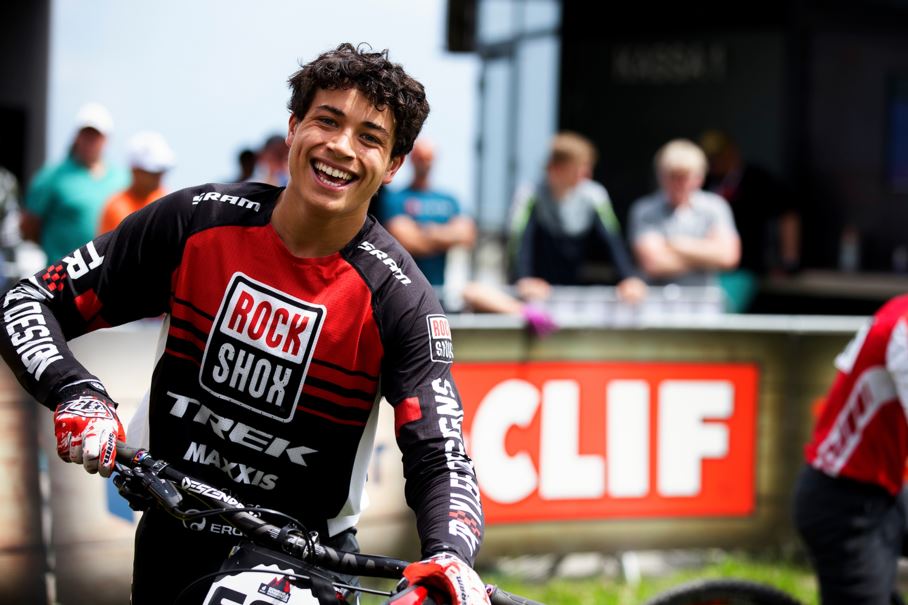 It's not just about results. It's about being good humans. We just want them to have fun, be healthy, enjoy the process and the journey – that's really important to us.

–Ernesto Cruz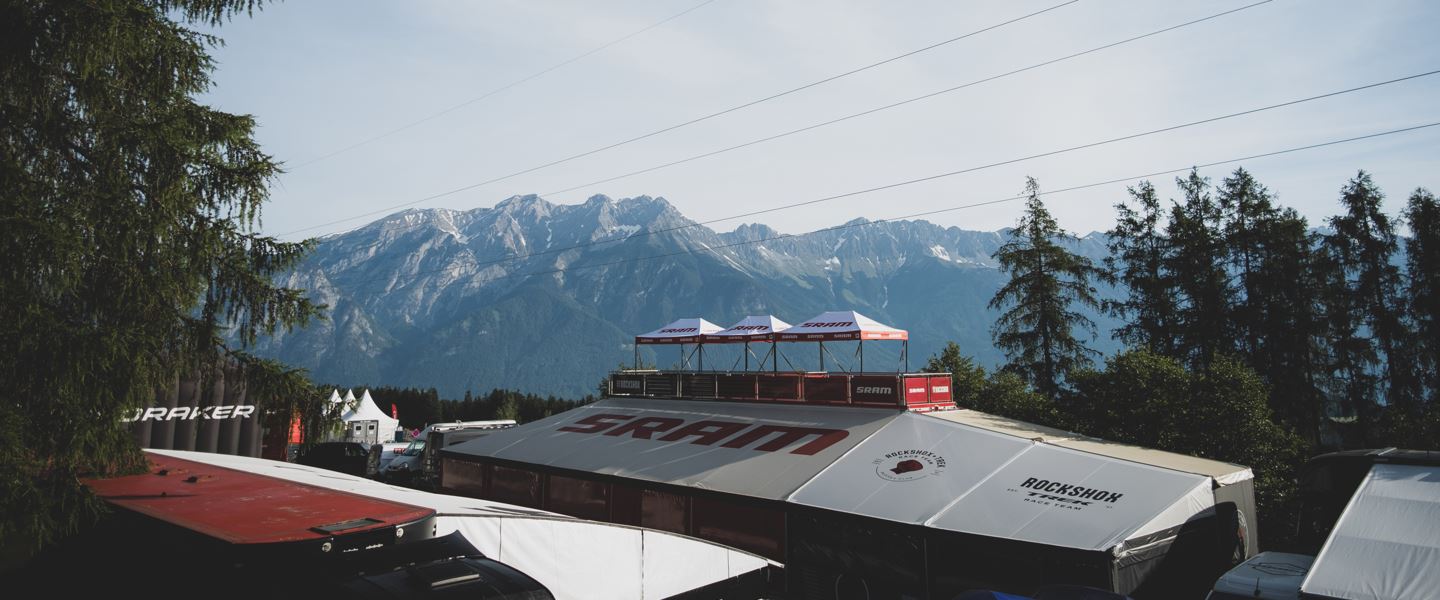 Words by Sarah Rawley. Photos by Sven Martin, Robin O'Neill and Angie Hohenwarter.