Youth + Glory: Season 2 Episode 8
It's been an exciting and successful season for Vali, who reasserted herself as World Champ AND claimed the Overall title for the DHI season—quite the feat! Despite already having the Overall title in the bag after competing in Snowshoe, Vali went all-out in Mont-Sainte-Anne to clinch first place in Qualis, Semis, and Finals.
Watch Youth + Glory: S2 E8 to
see Vali's perfect end of the season all come together with the entire RockShox Trek Race Team to celebrate in style.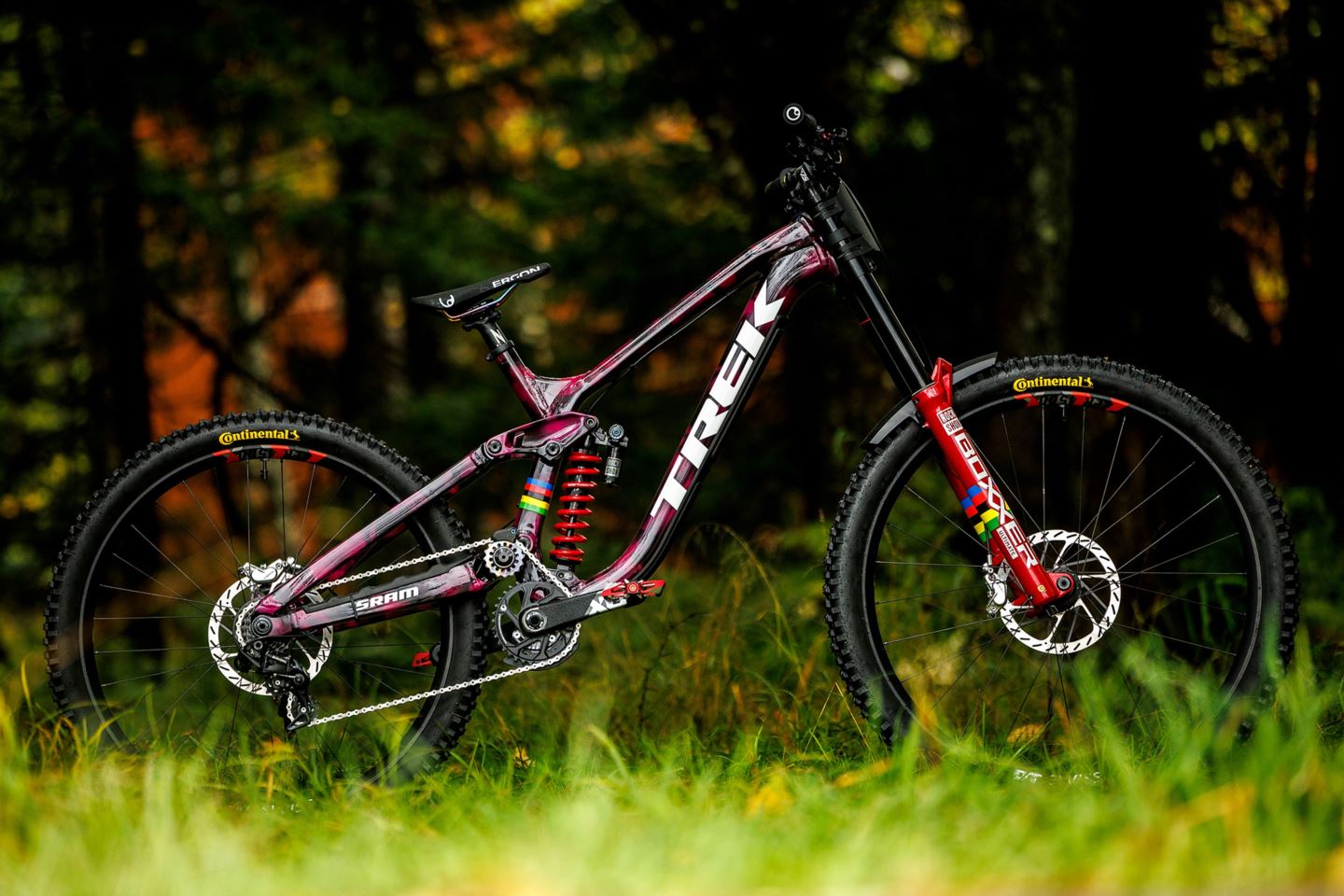 A Regal Bike for the Champ
Riding a Trek means riding Project One frames all season long. It may have seemed impossible to follow up Vali's World Champs rig raced in Andorra, Loudenvielle, and Les Gets with yet another show-stopper, but incredibly, the designers did it again. For the last two rounds of the World Cup season, Vali rode a custom-painted Session featuring dark purple and maroon hues, rainbow stripe details, and an Electric Red BoXXer Ultimate and Super Deluxe Coil Ultimate. What can we say? It was Vali's favorite color scheme of the year.
This is my favorite paint job this season. It's pretty amazing with the purple, matching with the red fork. It looks really, really sick matching my jersey as well.

–Vali Höll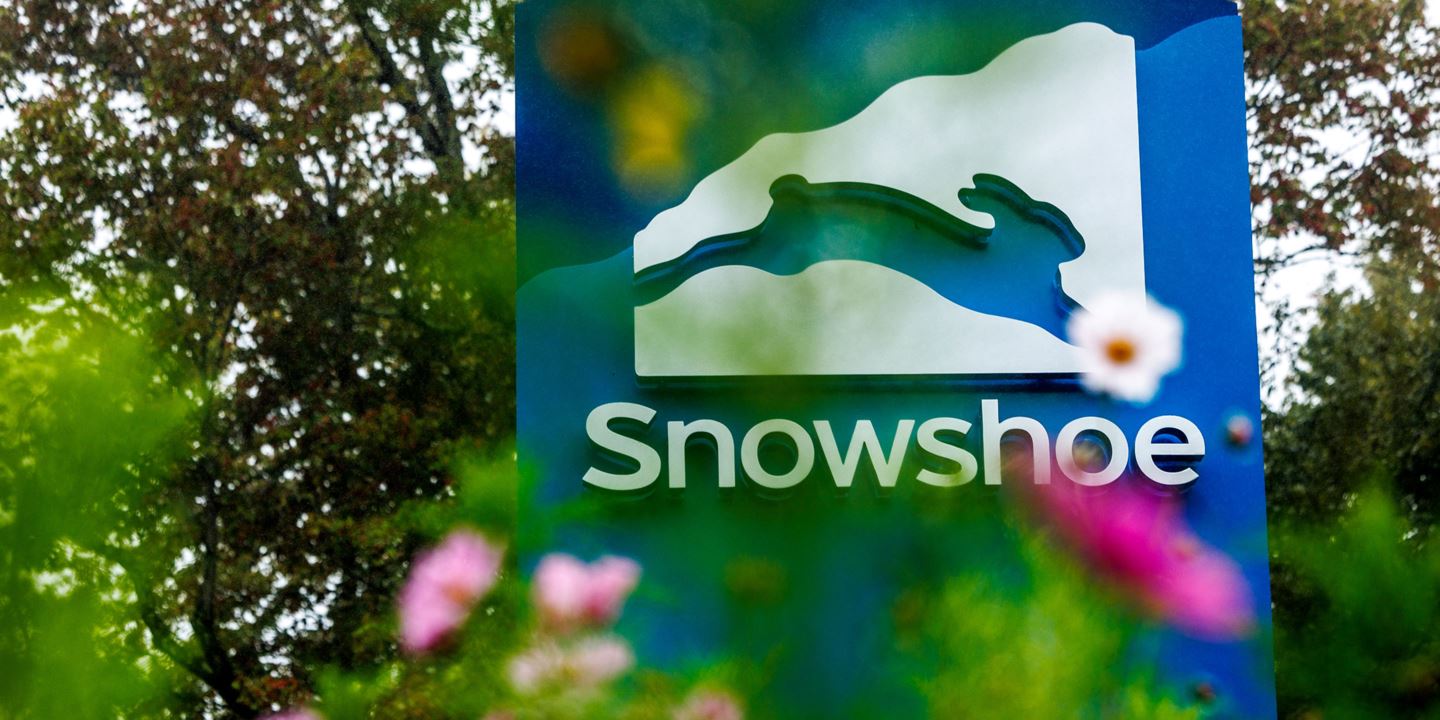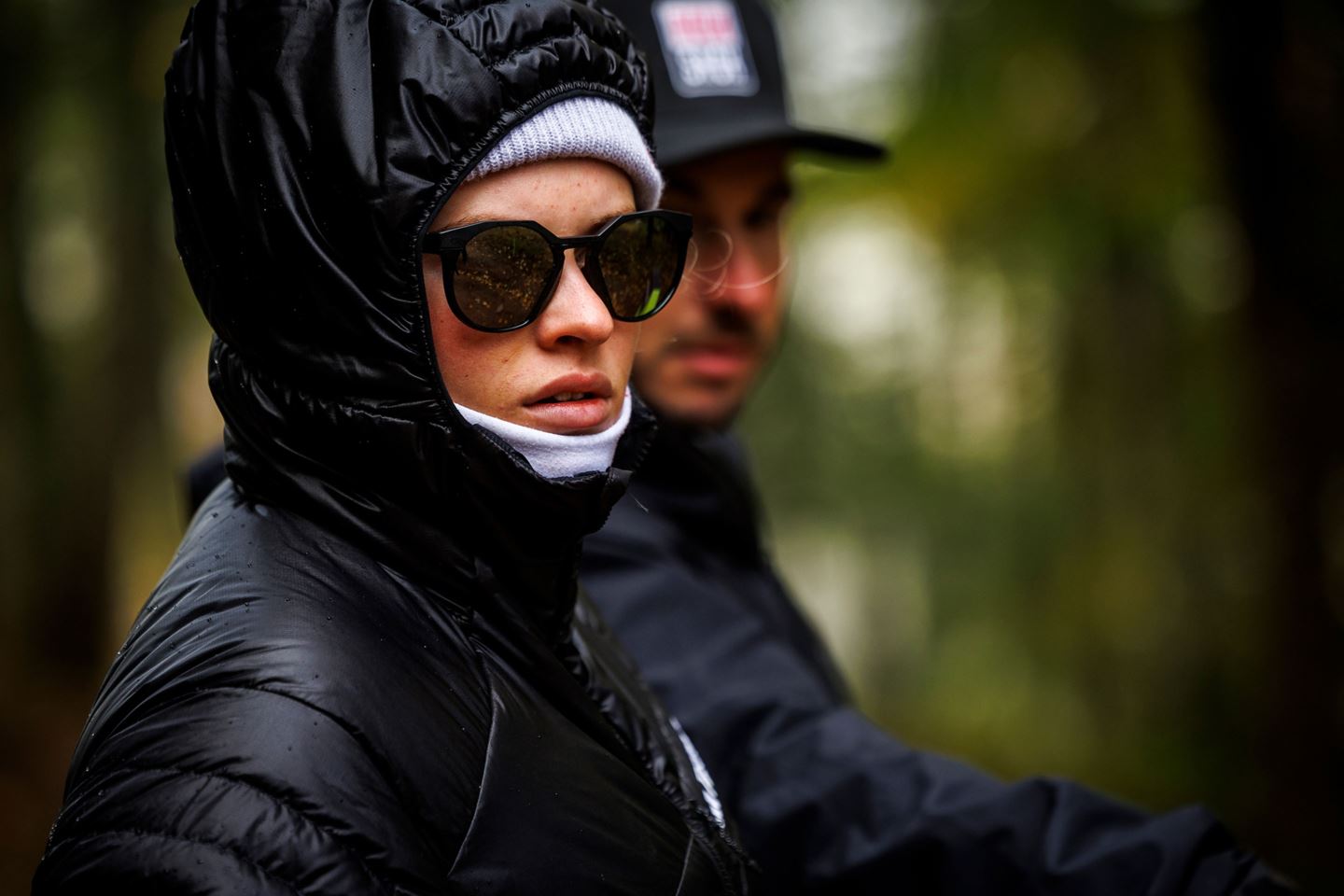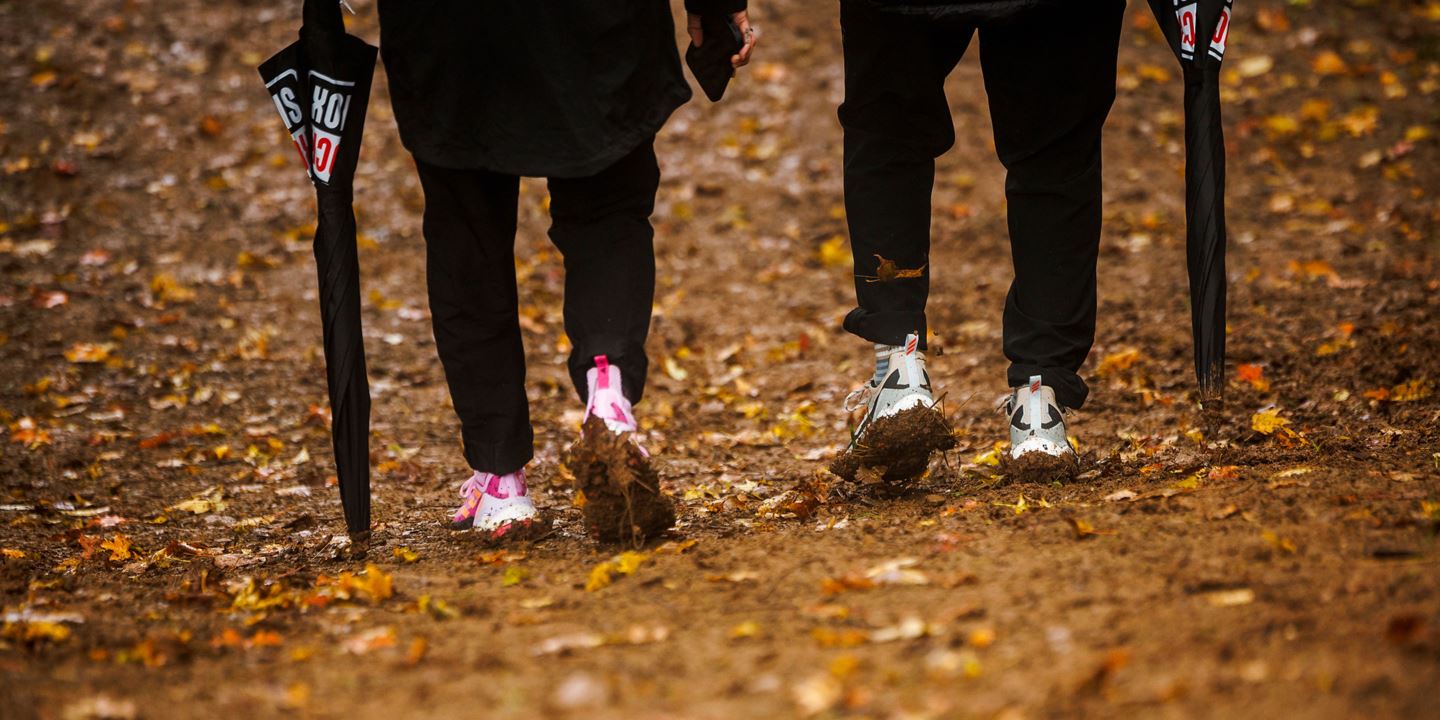 Round 7: Snowshoe, USA
Historically for Vali, Snowshoe, West Virginia has served up an unbelievable amount of success or a mediocre run without a medal; nothing in between. In 2021, Vali unexpectedly won both Final events in the double-header to overtake her competition and seize her first Elite UCI World Cup Overall title.
This year, the stage was set for Vali to fulfill her youthful dreams. Since becoming a 2X World Champion in Fort William earlier this season, the only thing left on the table for Vali was to become a 2X Elite UCI World Cup Overall Champion.
People care a lot more about the Overall because it shows how good of a rider you are. You need to be on point every single week, and you need to be able to put down a good Qualis, a good Semi, and a good Finals race.

–Vali Höll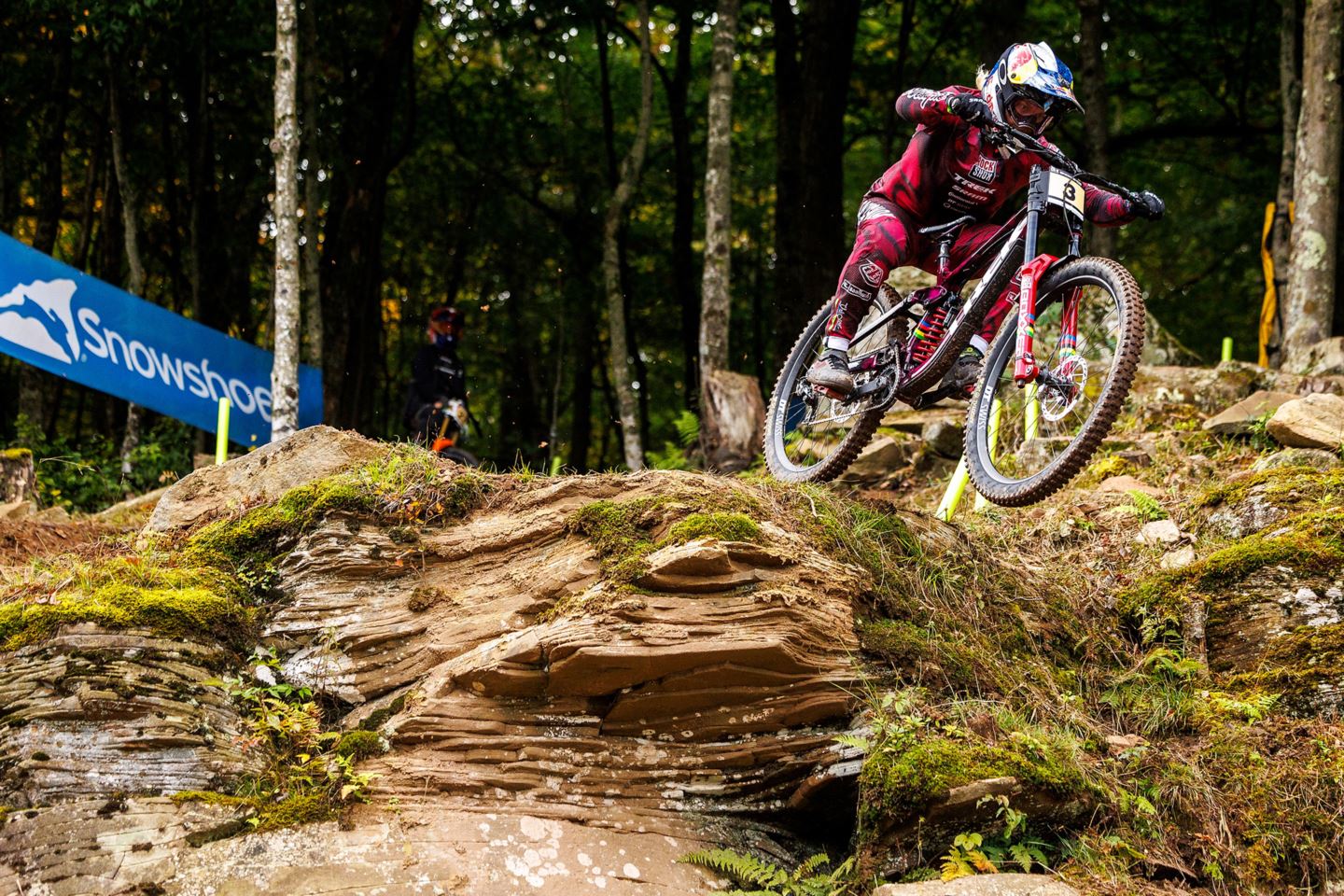 Overall Champion with One Race to Go
This year, Vali approached Snowshoe with the calculated approach to lock up the Overall by putting in consistent results to score points across Qualis, Semi-Finals, and Finals. After landing P1 in Qualis and Semi-Finals, Vali only needed two points to officially sweep the title.
Vali could have coasted down her Finals run in Snowshoe to cross the line in 10th place and still win the Overall. But she didn't. She raced like she would any other race. The slippery conditions got the best of Vali, but she made a swift recovery to cross the finish line in P3 and become the the 2023 Elite UCI World Cup Overall Champion with one race to go.
VALI
Qualis - P1
Semi-Finals - P1
Finals - P3
When I was growing up, you always hear about a perfect season and you have that fantasy and then finally you're one of the riders who actually do it.

–Vali Höll
Round 8: Mont-Sainte-Anne, Canada
The final round of the 2023 World Cup season took place on the infamous slopes of Mont-Sainte-Anne, Canada. A decade prior, Stevie Smith won on home soil, inciting one of the biggest celebrations MSA has ever seen, before going on to win the Overall later that season.
Growing up watching her heroes become a chapter in mountain biking's history book, Vali has grown into the hero she once looked up to. While Vali could have attended just the afterparty and still taken home the Overall, she chose to race her heart out for the entire weekend, despite the slick conditions that dashed dreams and elevated others to win in honor of Stevie.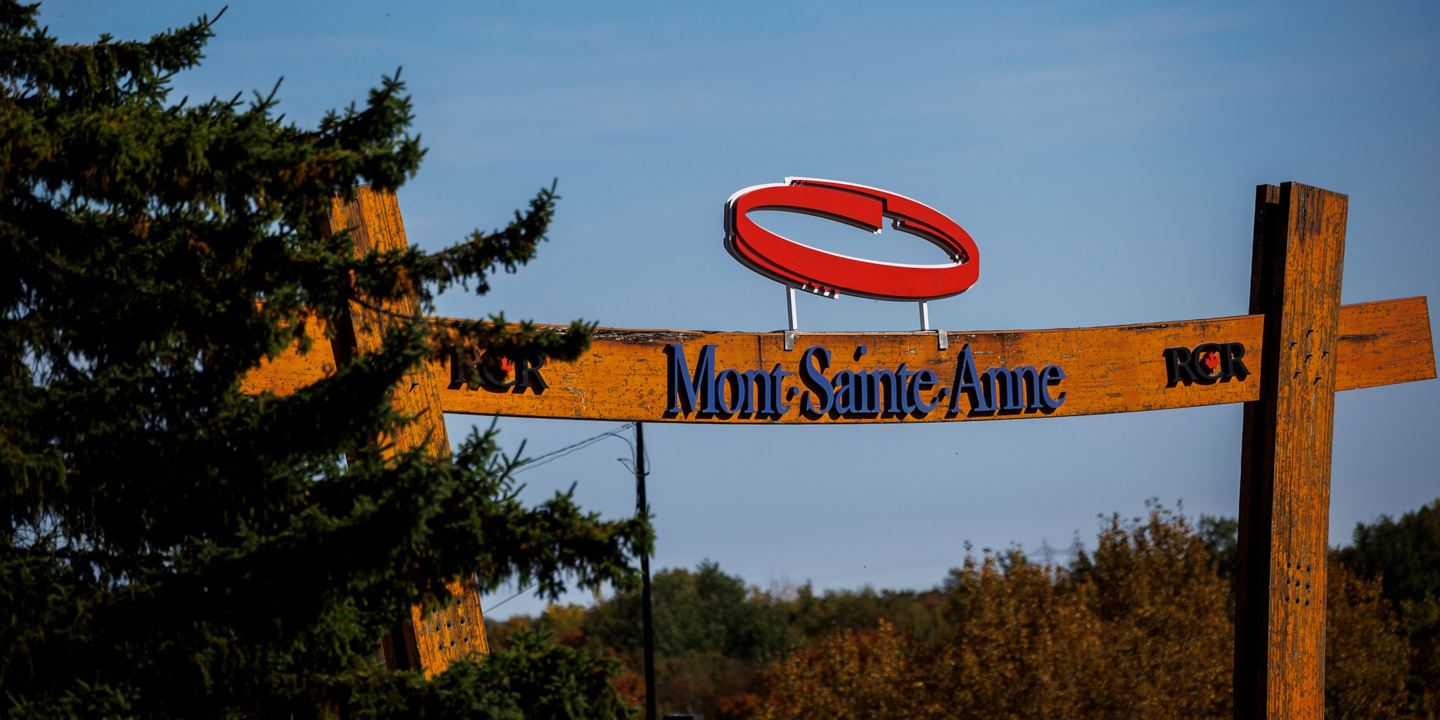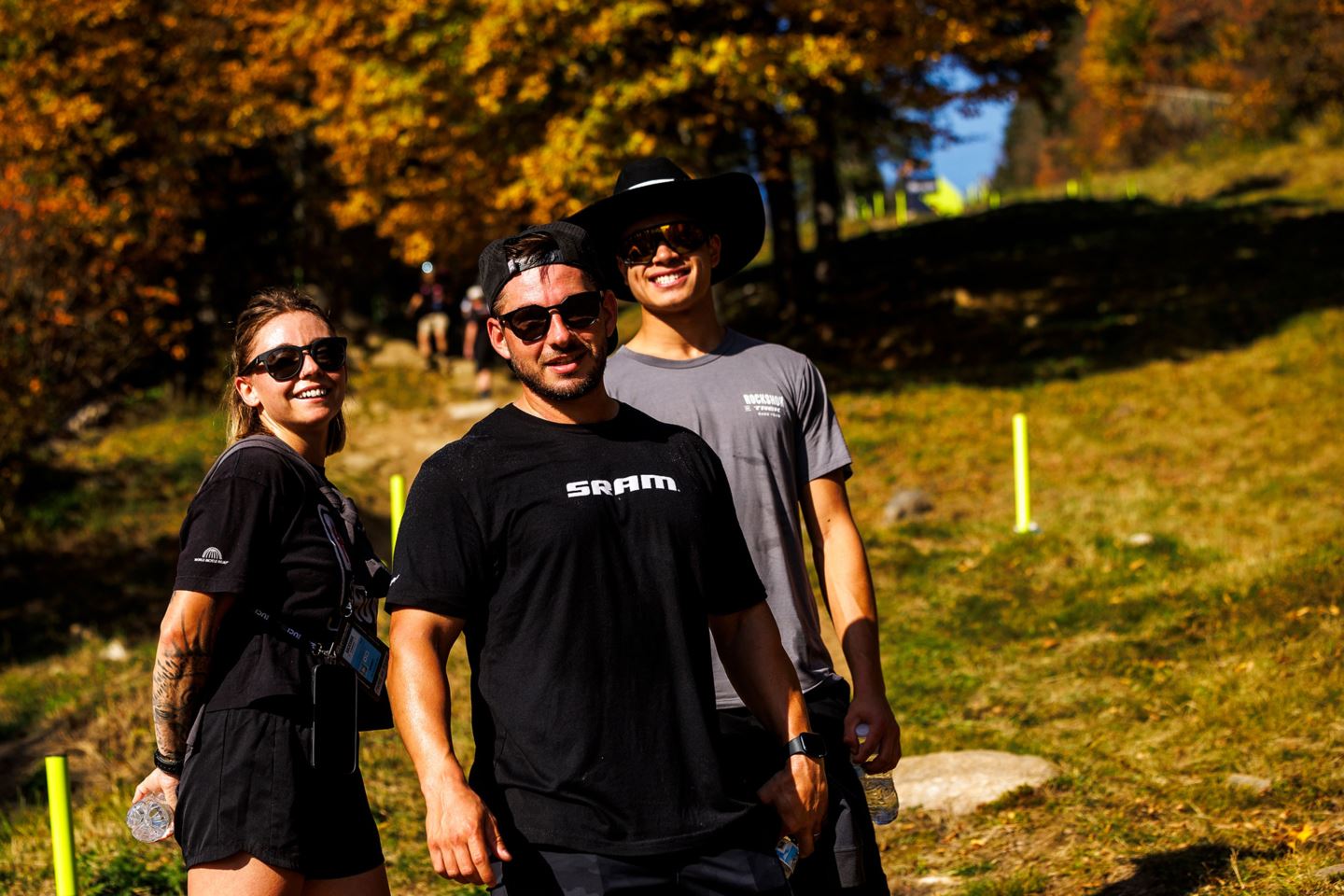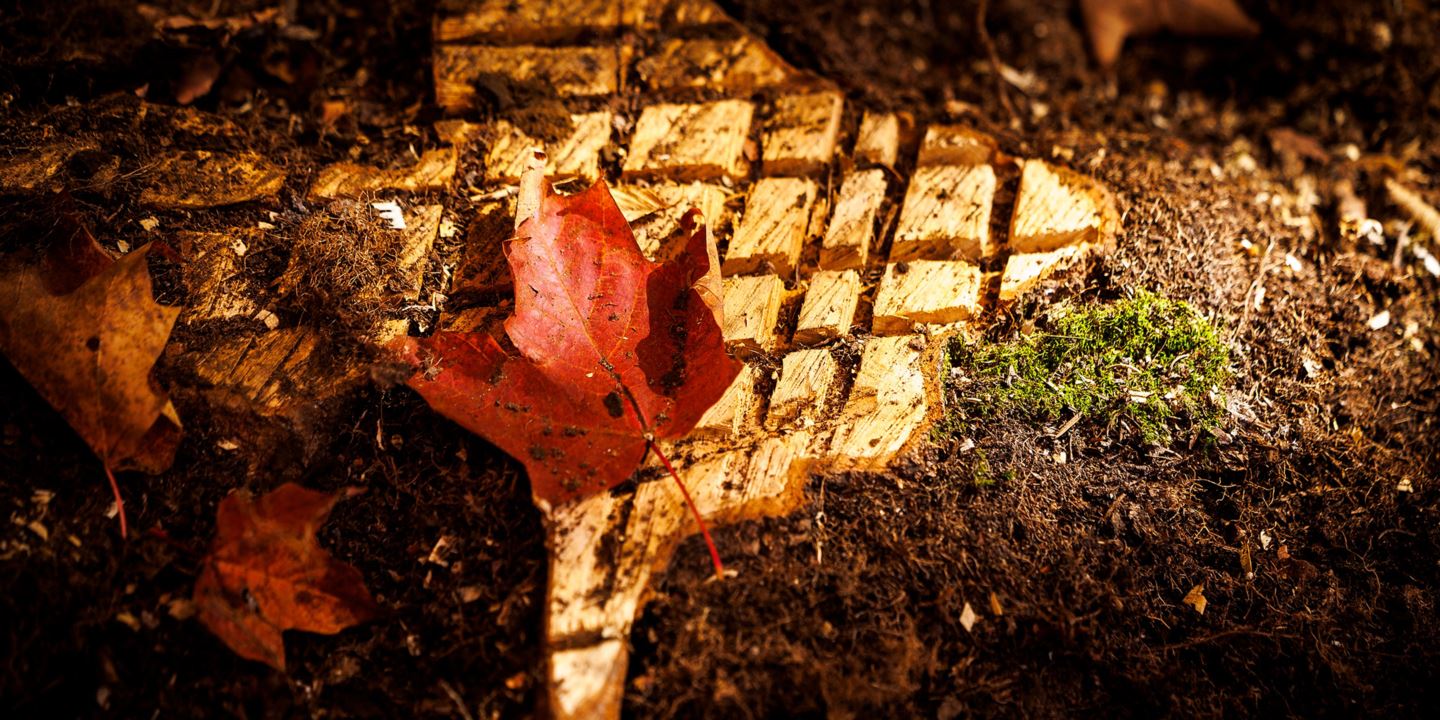 Going Out with a Bang
With her entire team surrounding her—including Tegan, who wouldn't miss the weekend for the world—Vali pushed the limits with confidence and control. Not only did she close out the season with wins in Qualis, Semi-Finals, and Finals in Mont-Sainte-Anne, she ceremonially became the World Cup Overall Champion alongside her World Championship title and the Rider with the Most Race Wins in 2023. We couldn't have scripted a more perfect ending to the World Cup season for Vali.
VALI
Qualis - P1
Semi-Finals - P1
Finals - P1
Overall - P1
Herzlichen Glückwunsch Vali!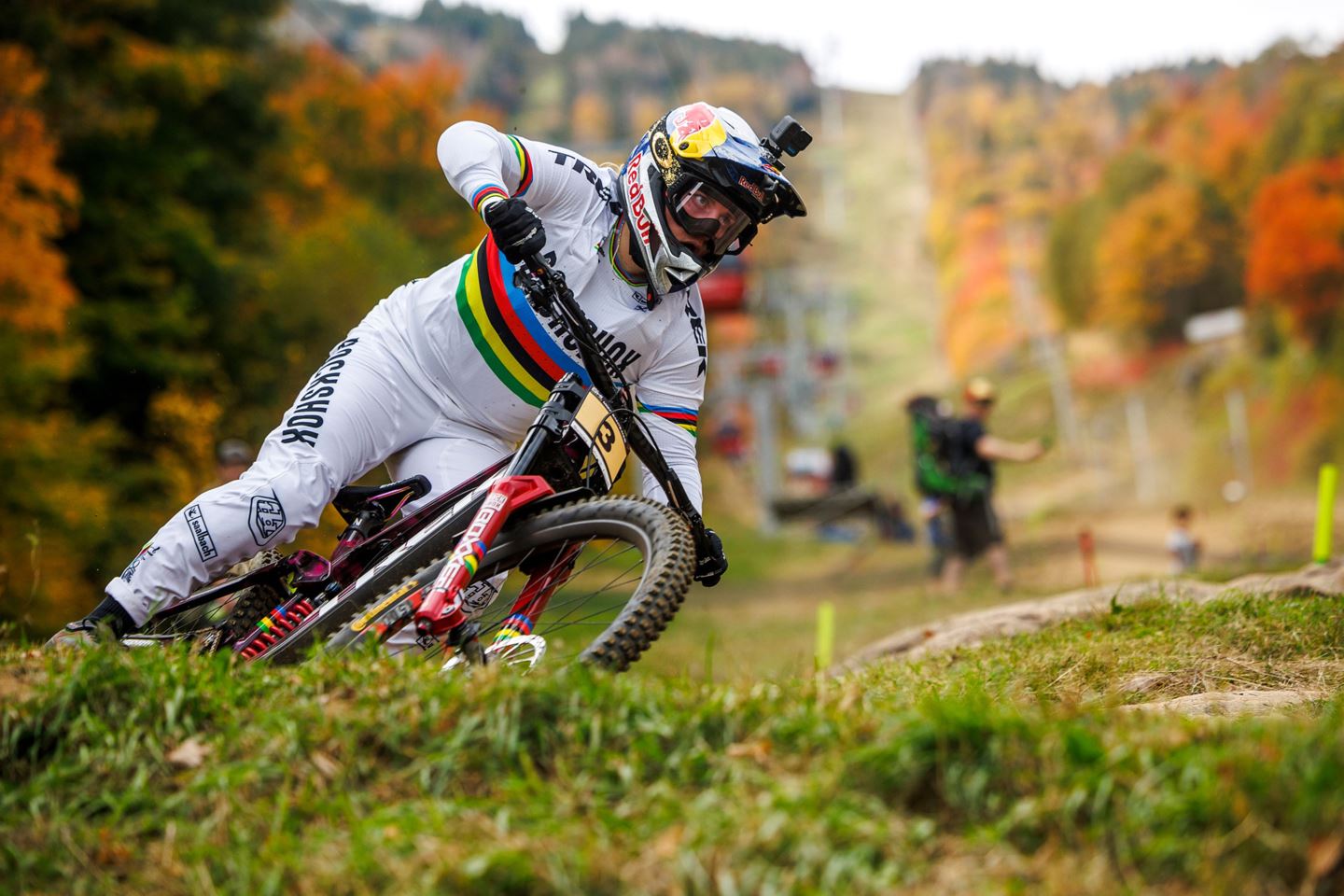 This season just showed me that I can be a winner, and that's something that changed in my head. I just knew I can win, and I will win, and that's been pretty cool to have that confidence.

–Vali Höll
All She Wrote
There you go, folks! If you've made it this far in the season and in the storytelling behind the RockShox Trek Race Team, then DM us at @rockshox_trek_raceteam, and we'll send you a piece of limited edition team swag. While the race season is over, it won't be long until the team is up to their usual off-season antics. Be sure to stay tuned in for the latest content, updates, and tunes to keep you moving until we're back in action next year.