Words by Karen Yung, Photographs by Donalrey Nieva
The first time I visited the hamlet of Bloomville, about a 2.5 hour drive northwest of New York City, it was a last-minute holiday weekend trip. When we arrived at our accommodations, I was immediately enchanted. Yes, the mountaintop cabin with a swimming pond, chicken coop and defunct barn was amazing, but even moreso was the scenery we had passed to get there: windy roads through mountain peaks framed by dense pine trees, giving way to rolling hills and bucolic farmland as we crossed into Delaware County, which marks the western edge of the Catskills. I became increasingly excited as the pavement turned to dirt, the van shuddering up steep grades and bumping down long descents, the sound of tiny rocks flying underfoot. This looked and sounded like cycling HEAVEN.
That first weekend, I had no routes and no specific riding plans, but we followed our eyes (and our stomachs) and discovered stunning vistas and incredible snacks—all while keeping things more than interesting for our legs. We pedaled past more cows than cars (Delaware County was once famous for its dairy farms) and fueled up with egg and cheese sandwiches at Russell's, the quintessential main street general store in Bovina (the eggs and cheese were sourced from just up the road on Bramley Mountain, naturally).
Five years later, this under-the-radar spot has become my go-to for beautiful, challenging riding that also rewards—in equal measure—with thoughtful, local fare. So in the height of one of the most prolific autumn seasons in recent memory, I was thrilled to be able to share these now-familiar roads with good friend Joe Cruz. Joe lives in Vermont, so he is no stranger to the combination of good roads and food in his neck of the woods (he is, after all, the route master of the Green Mountain Gravel Growler, a tour of some of the state's—and world's—most coveted craft beers). I was hoping that the western Catskills would charm him just as much, if not more.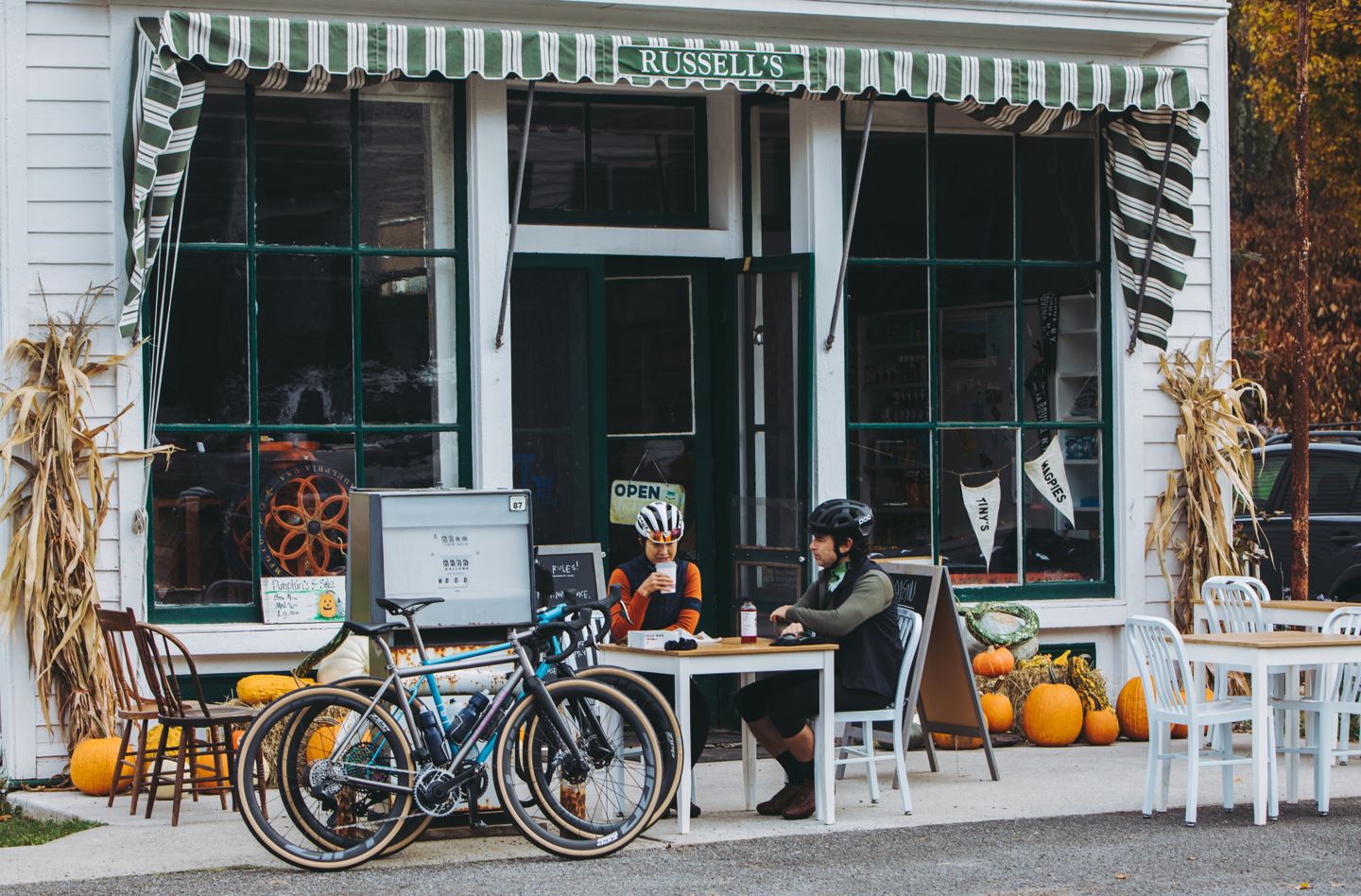 Joe and I started the day at Russell's, partaking in those memorable egg sandwiches again, plus some strong coffee. Heading west on County Route 28, we soon turned off to climb Lee Hollow Road—my favorite approach to the Bramley Mountain ridge—when it started to drizzle. This set a moody tone to our first ascent of the day, but we hardly minded... midway up the first kicker, two baby goats curiously peered out at us from their shelter, a sight that we couldn't resist stopping to capture.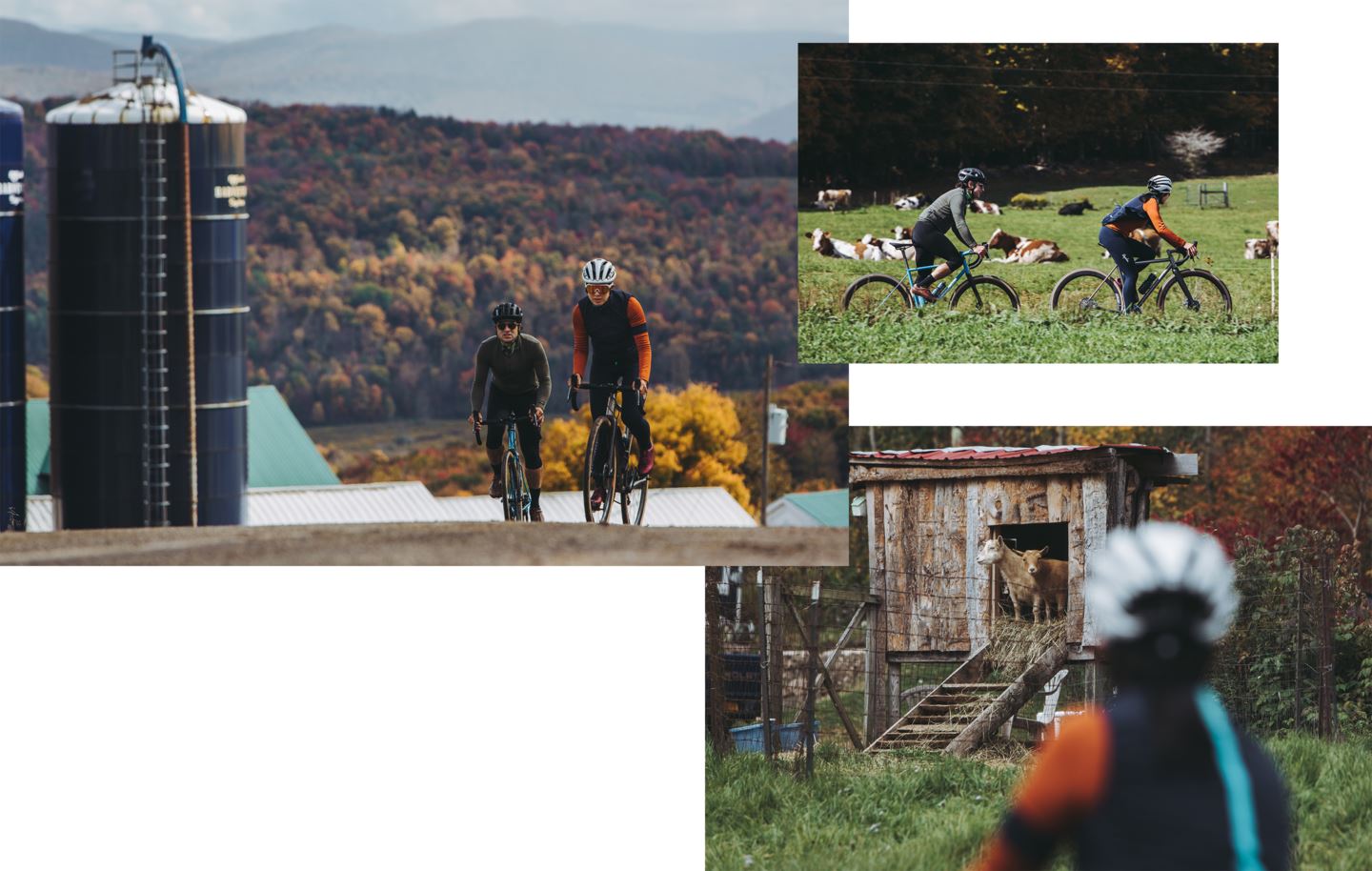 We continued the upward trek, which was thankfully punctuated by a few short descents, before reaching the peak at just over 2,200 feet, then enjoyed a long dirt downhill to State Route 10. NY-10 is the connector between a few notable Delaware County towns, including Bloomville, the hamlet of just over 150 people that first piqued my interest in this remote part of upstate New York. With a turn onto Scotch Hill Road, we began the 2nd bigger climb of the day on road, then onto Bloomville Hill Road, switching (to my delight) to dirt. Here we were again treated to one of those magical, sweeping views that I've come to relish in these parts: surrounded by grazing cows and distant mountains, the outline of a dairy farm silo rounding out the scene. To add to this stunner, fall's brightest hues were on full display.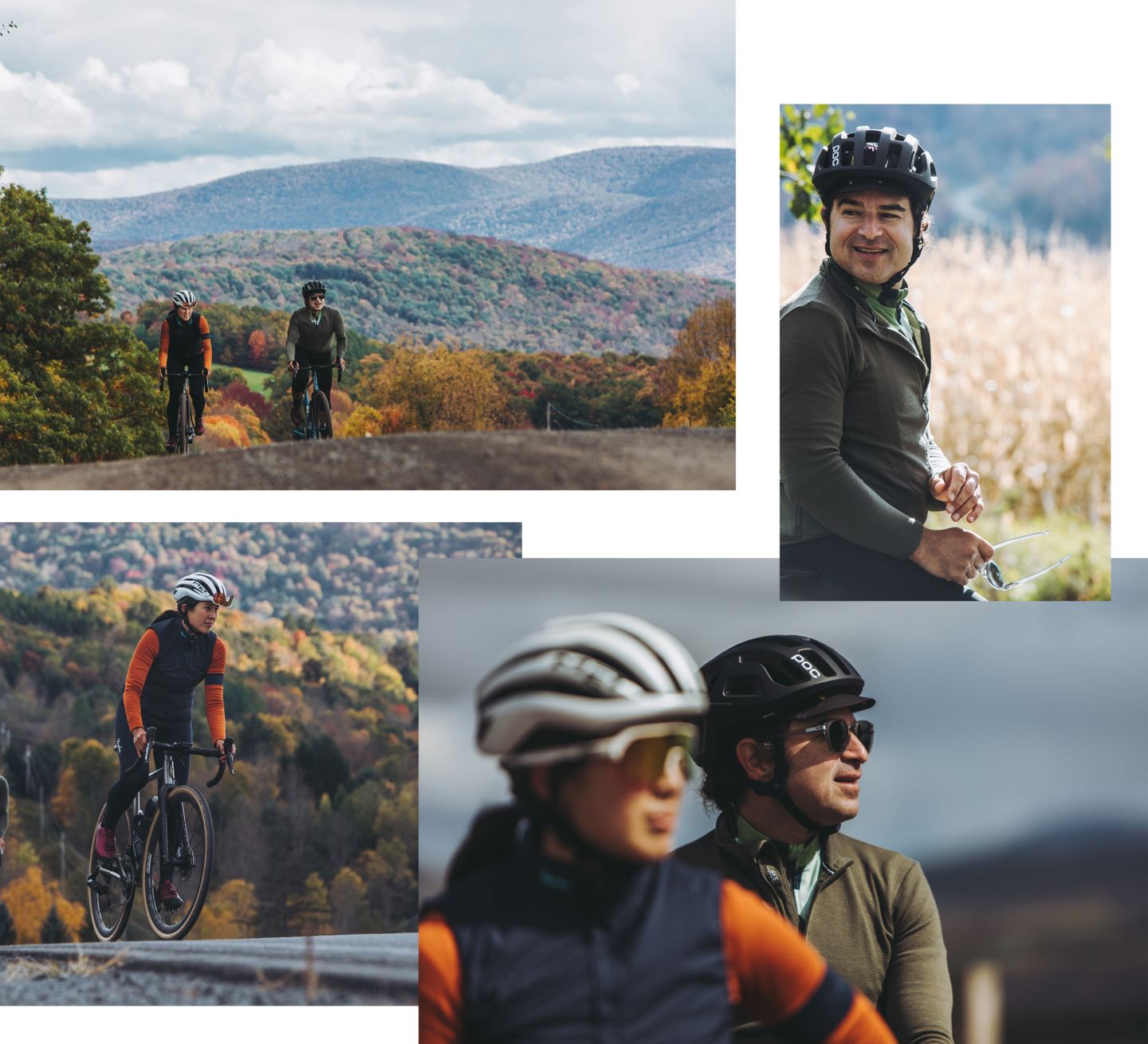 As we approached the top of the climb and paused to catch our breath and admire our surroundings, we were joined by an unexpected visitor. The farm's cat had found its way to our lycra-clad legs, rubbing up against us as if old friends! I was immediately enamored, and it took some prodding on Joe's end to continue the ride rather than stay to hang out more with our feline companion.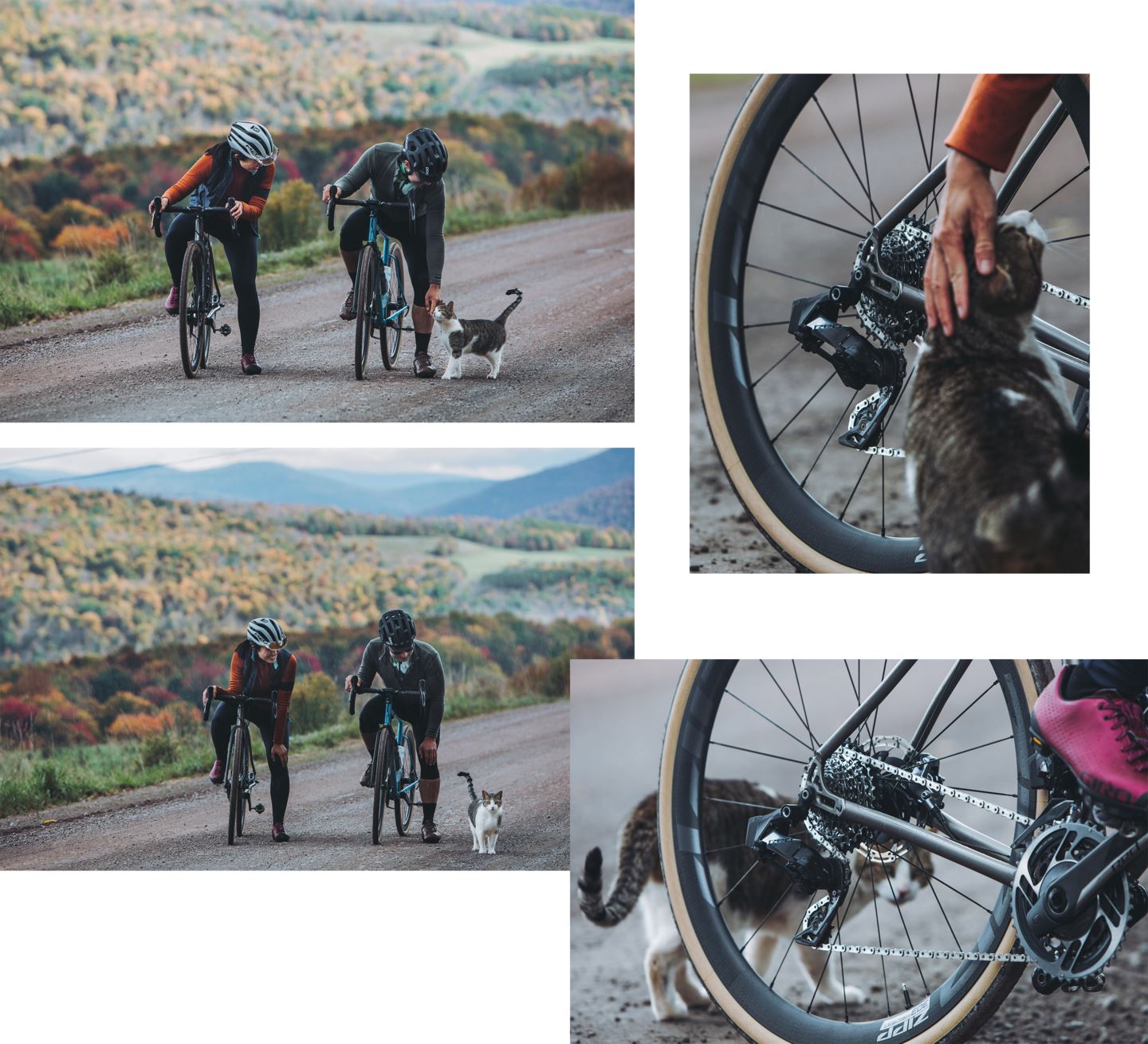 A few more steep rollers on alternating road and dirt surfaces meant we had worked up quite the appetite after climbing some 5,600 feet over 43 miles, an elevation-to-mileage ratio that isn't uncommon here. Luckily, I knew just the place. As we rolled onto a different main street, this time in the town of Andes, we were greeted by a sign pointing invitingly at a "tap room" ahead. Joe and I didn't even have to exchange words: we turned in unison towards Wayside Cider. In the fading daylight we toasted with small batch, locally made ciders to a day well spent. It was the perfect end to Joe's introduction to the western Catskills.