Your riding and training efforts deserve power measurement that reaches the highest standards of accuracy to help you reach personal records. Because without accurate data, you can't know if you are making the progress you're aiming for. With Quarq's premier DZero power measurement technology available in both the RED and Force eTap AXS cranksets, you'll have the technology to get real results.
The DZero is equipped with 10K multipoint active temperature compensation and an IPX7 waterproof rating for accuracy and consistency in any weather. And this technology is available for both RED eTap AXS and Force eTap AXS. And now with DUB™ bottom bracket technology for RED and Force, the crankset product line is simplified, making it easier to choose the right model for your bike.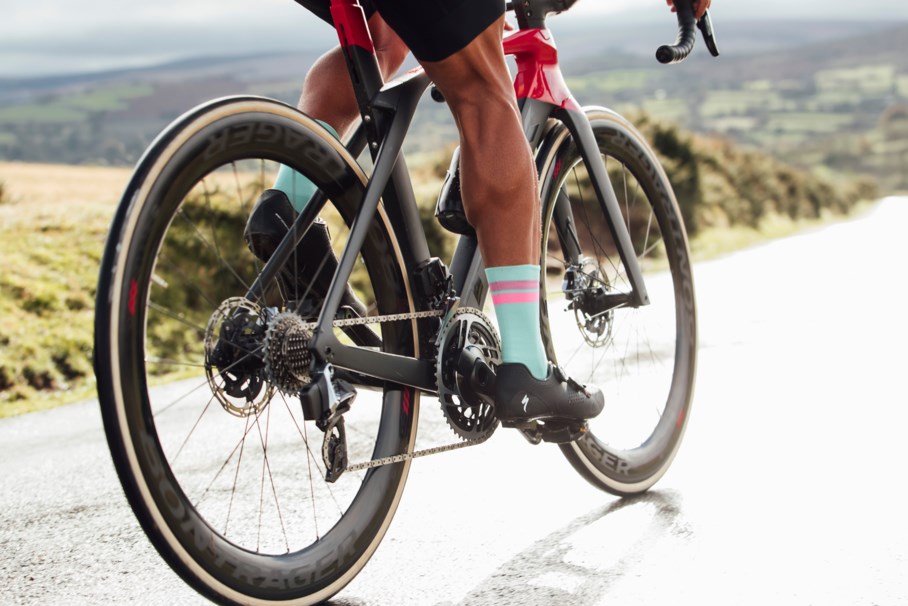 For our RED eTap AXS cranksets we have an optional fully integrated Quarq DZero™ power meter built directly into our RED chainrings for the lowest possible weight, highest possible accuracy, and the shifting speed and precision that only a one-piece chainring set can provide.
And because we believe that new groupsets should do more than just offer additional features, SRAM's power meter-equipped SRAM RED® 2x road chainrings last 50% longer than the previous generation of chainrings. So if you ever need to replace your integrated power meter chainring set, you can contact SRAM for a half-price replacement and we will recycle your old one.
For our Force eTap AXS cranksets we have a chainring spider-based power meter option with Quarq DZero technology. These cranksets can be easily upgraded by simply changing the crank spider and using the chainrings you already have.
Power meter equipped 48-tooth and 50-tooth 1x aero chainrings are also available for both RED and Force eTap AXS cranks. Not only do these direct-mount aero rings offer improved aerodynamics, they also have the clean simplicity and chain retention made famous by our groundbreaking Eagle mountain bike chainrings.