Hailing from Gardanne, France, Isabeau Courduier is a professional cyclist for the Lapierre Zipp Collective. In 2019 she won all nine Enduro World Series race rounds on her way to being crowned World Champion. She is an advocate for gender parity and champions the power of sports in the rehabilitation of domestic violence survivors.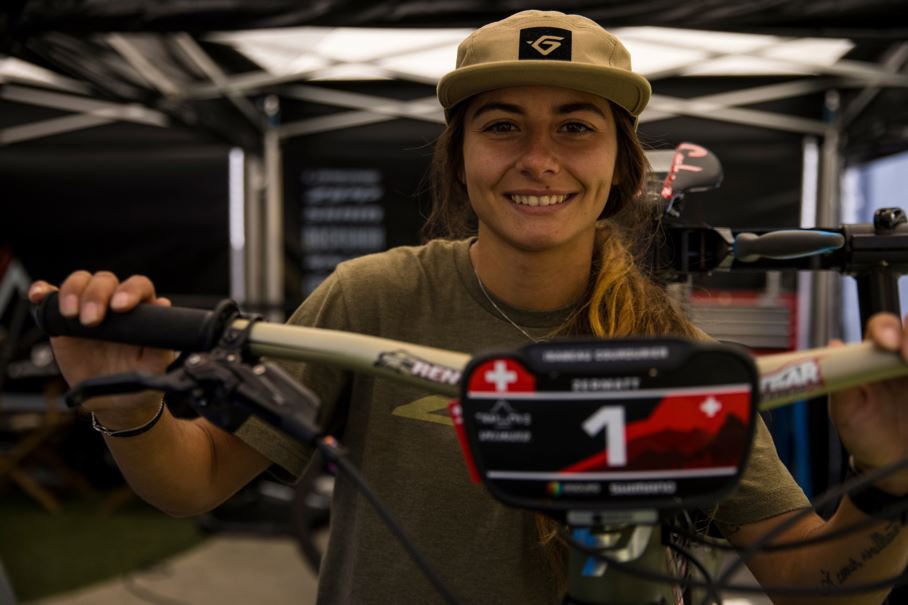 You may know me as a professional rider within the Lapierre Zipp Collective racing on the Enduro World Series circuit. I am above all a simple person, passionate about mountain biking who works every day to be a better person— both in my professional and personal life. Driven by the desire to succeed at all levels, I pursued a Master's in Marketing at the same time as my sports career. In 2019, I had my best season taking the EWS title. For 2021 I have a project that goes beyond competition. But before I got here, I had to fight a few demons. It is unpretentious and with all my heart that I am going to deliver a rather dark moment in my life that I have never told before.
I was born on March 8, 1994 and from the age of five I knew what International Women's Day meant. Not only a day to celebrate women and their achievements, but also a day to raise awareness about gender parity and the rights we still have yet to achieve around the world. I am grateful that my mom told me early on that I have the power to make a difference.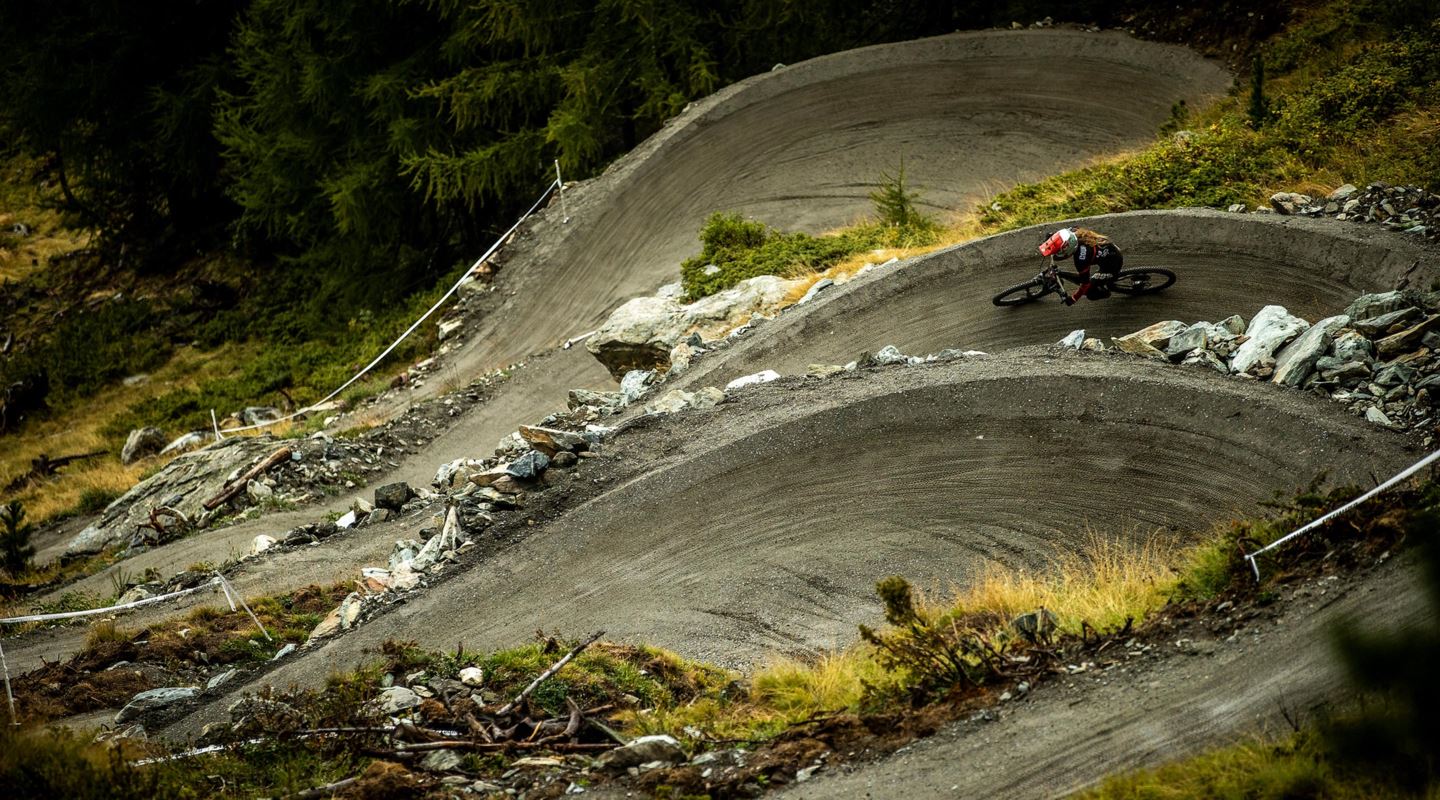 I was fortunate to grow up in a family who understood the importance of sport and helped me get to where I am today. But the road has not been easy. I started competing in cross-country at 6 years old. I spent my entire childhood between racing on the weekends and attending school during the week. I was a teenager when things started to get complicated. When I was 14 years old, my role model and closest family member suffered from severe depression following an accident. I had no idea until then what depression meant. I was feeling a range of emotions ranging from anger to disbelief and when combined with the social pressure of trying to be a "cool" teenager, you get an insecure young woman who bursts into tears every night. At that time, I was doing my best so that no one would see my distress. The only thing that betrayed my condition was my race results, which were not as good as before. I tried to fight as hard as I could, but my legs did not respond.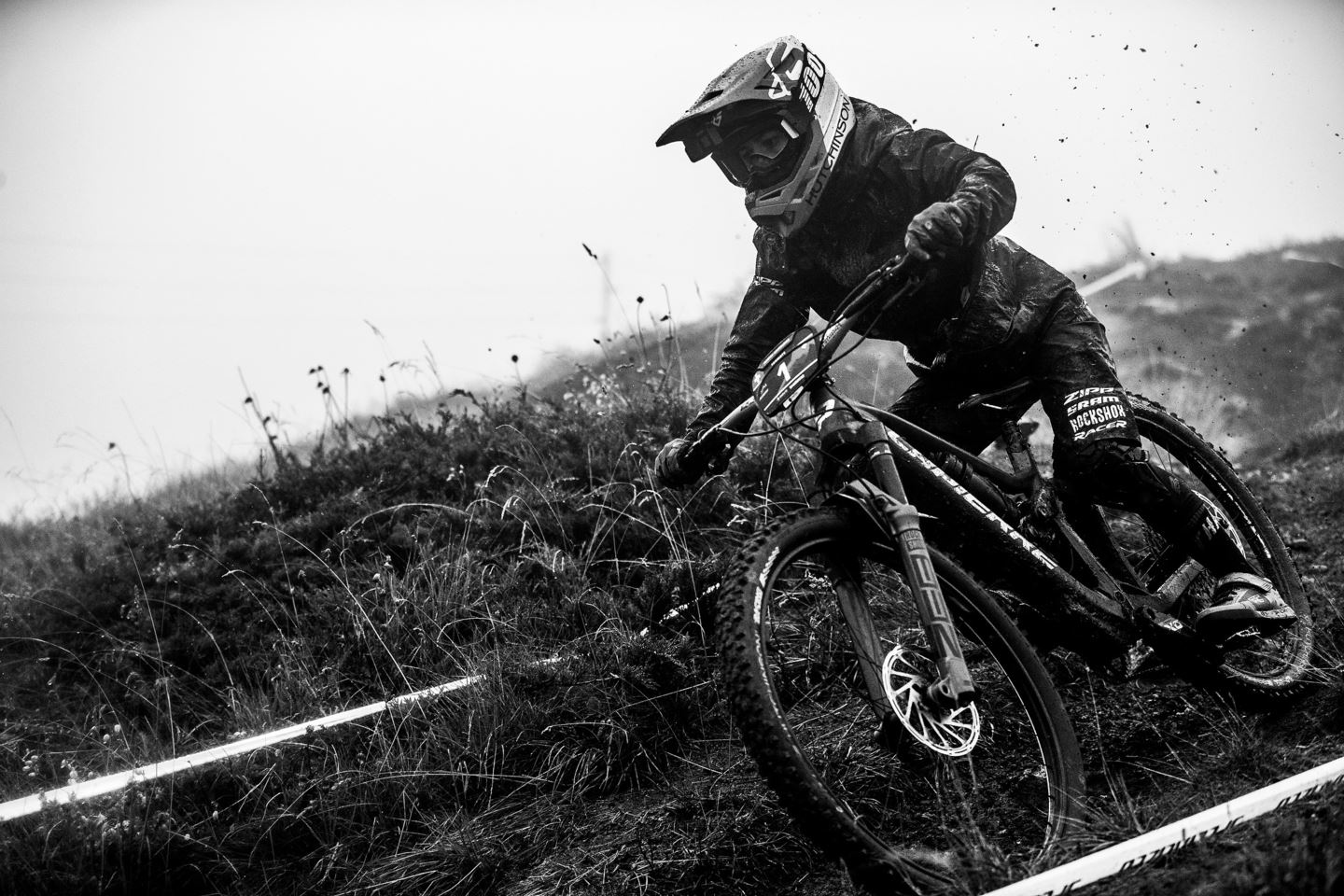 I started to lose confidence and that is when my eating disorder started. I kept this secret because I was sure that in a few weeks I would solve the problem. Months passed by and nothing changed. I started to binge, two to three times a week, always in secret. I would eat uncontrollably and irrationally until my stomach was painful. I became bulimic. In hopes of making up for all the calories I had taken in, I would exercise vigorously, sometimes at night. I felt hopeless, ashamed, and thought I was not mentally strong enough. I kept going to mountain bike training like nothing had happened and was doing my best to convince everyone around me that I was doing great, until I burst into tears on rides. My trainer at that time understood without a word from me what I was going through. He had a sentence that changed my life. "You can continue to convince yourself that everything is fine, or you can use what is wrong and make it your strength." He taught me to breathe and calm myself down when I became overcome with emotions.
I never told anyone about this period in my life until recently. Years later, I still use this technique whenever I feel the need to. If my coach had not helped me back then, it would have taken me a lot longer to get out of this situation.
You can continue to convince yourself that everything is fine, or you can use what is wrong and make it your strength.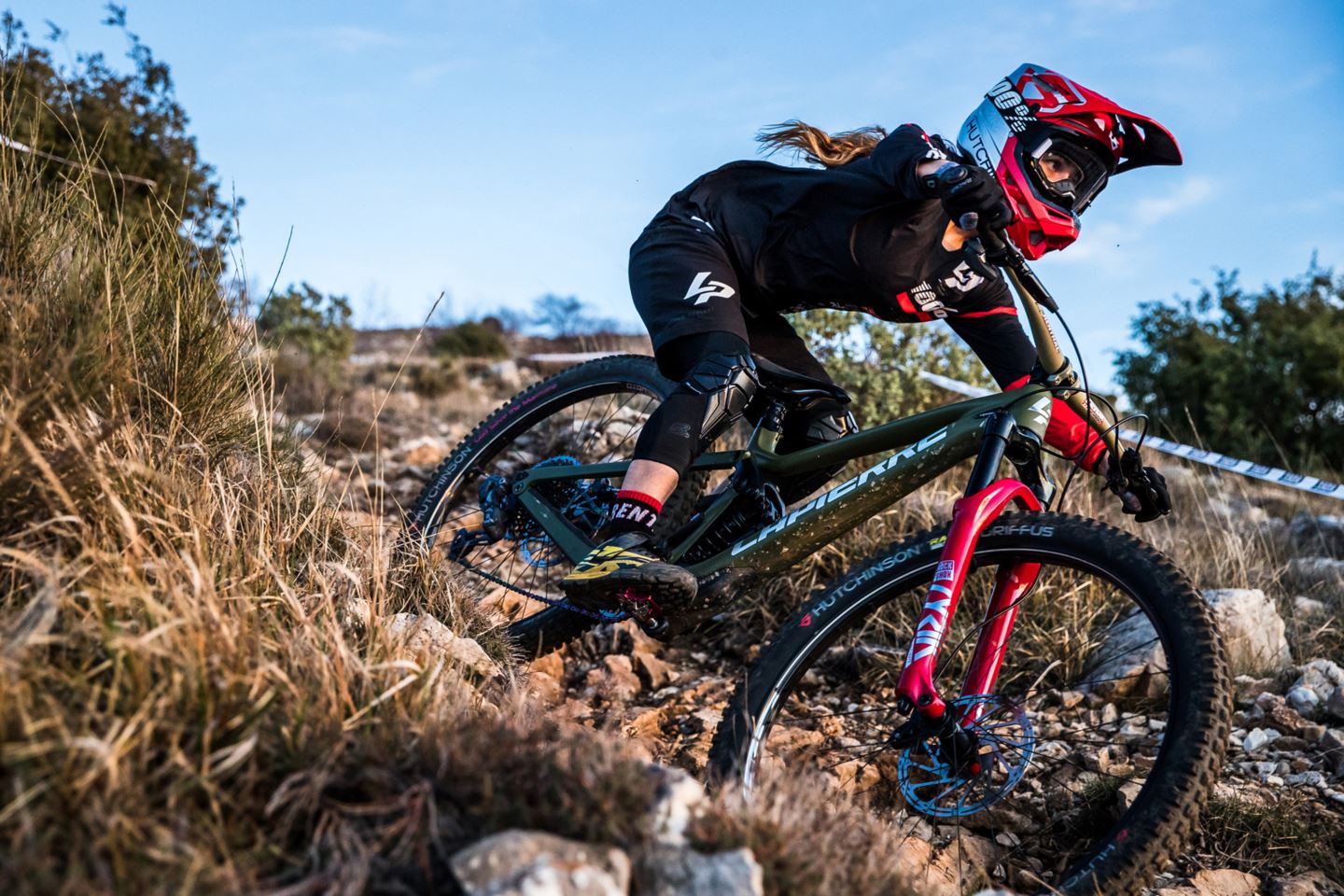 When I understood the message, that I could turn my anger, my insecurities, and my shame into strength, it had a huge impact on me. Every pedal stroke on my bike was a way to release those emotions— every workout had a cathartic effect. Little by little, I regained my confidence and without realizing it I was climbing back up the rankings. I still had binge eating attacks, but they started to happen less often. I had found another way to let go of my emotions through cycling. I found comfort in pushing my limits. I loved this feeling of being exhausted but satisfied with what I had accomplish. I was about to be happy and healthy when I convinced myself that I was not thin enough to be a better competitor. I was sixteen, and two years of eating disorders had left their mark. I was convinced that losing a few pounds would help me improve my results. I forgot how many diets I went on that year. And then I systematically regained the lost pounds. The vicious circle was back. I believed that this would be my relationship with food all my life. I felt trapped because no one knew, no one could see what I was going through and therefore no one could help me.
A year later, I discovered enduro— it was a revelation! I decided to quit cross-country racing to try this new discipline. I did not understand it, but I needed a new challenge, a dream to pursue— to become the best athlete I could be. I had a plan, a vision and for the first time in years, I was convinced that I had what it took to make happen. I was motivated by a will and above all, I finally believed in myself. Without realizing it, I had fewer and fewer binge eating attacks. They are not completely behind me, but I know that one day I will overcome it. Mountain biking was finally there for me when I needed it most. It taught me to convert my anger, and my pains, into strength: one pedal stroke at a time, meter after meter.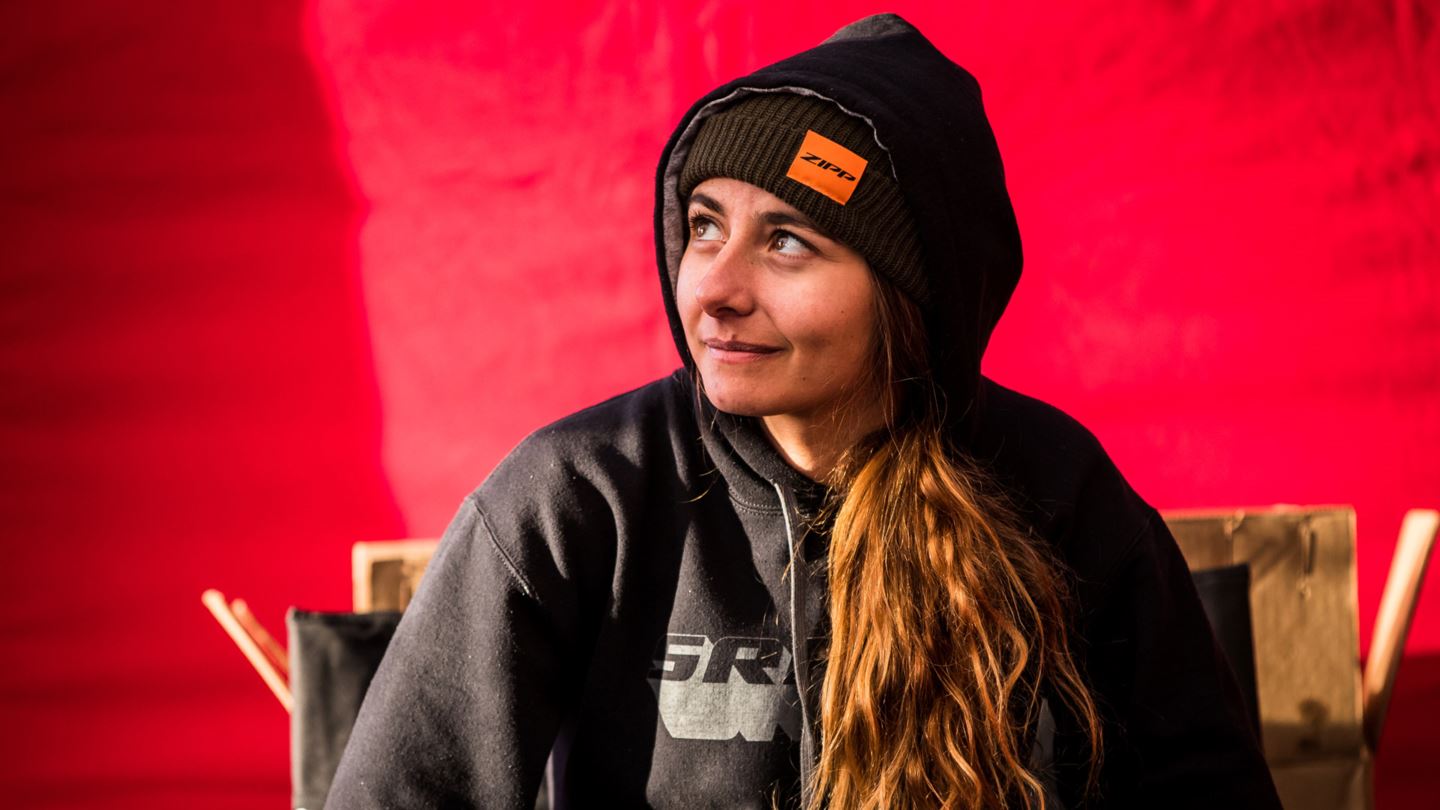 I have always wanted to thank sport for what it has given me so that other people can benefit from it. Eventually, I had the opportunity to help women rebuild themselves through mountain biking. It started in 2018 when I met Nathalie, the co-founder of a French association called Fifty Fifty, in reference to parity between men and women. She told me that she believed sport was a way to heal and help women who were domestic violence survivors to start a new chapter in life. Even though I never experienced domestic violence myself, I knew I could help. It was the start of our adventure. We both had the will to pursue a quest to help women in difficulty. I decided to join their program and commit to helping bring this project to life.
My role with Fifty Fifty is to be a coach, an ambassador, and to support women at every stage of their journey. Cycling allows you to reconnect with your body and mind, and with nature. It creates a new dynamic where you move forward and relearn self-esteem. The program is designed to make women feel comfortable, confident, and growing at their own pace. I will never be able to understand what these women went through, but I can do my best to encourage, support, and accompany them step by step.
Riding a bicycle is an allegory of life. One pedal stroke at a time, we move forward. It goes up, it goes down, but by keeping the momentum, we move forward.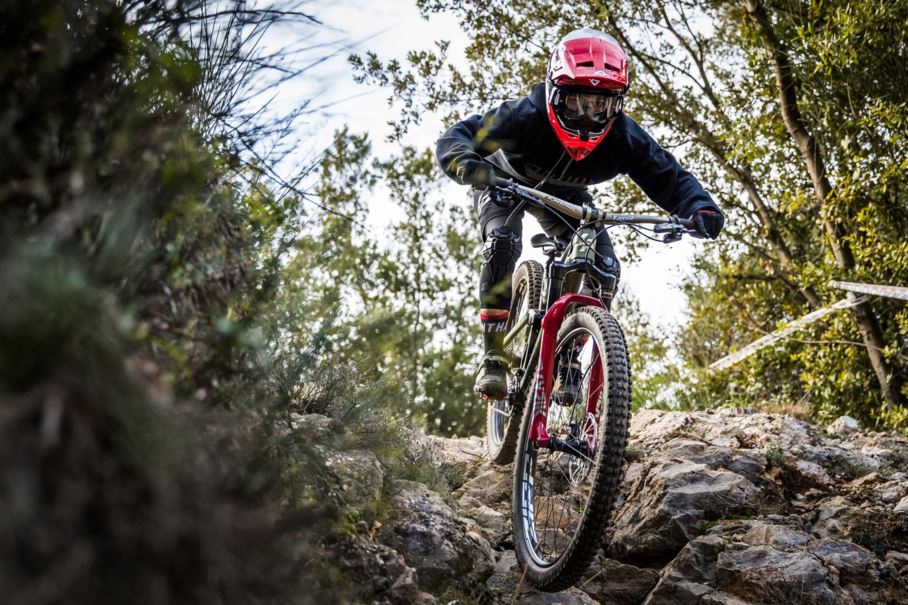 SRAM is proud to donate $5,000 USD to Fifty Fifty on behalf of Isabeau, in honor of her piece for International Women's Day:
"Fifty Fifty is a French association that aims to spread awareness on domestic violence and to help women overcome it. The main goal of the association is to support programs of rehabilitation through sports. The association was created by Nathalie Grubac and Christian Douchement and many athletes rallied to the cause such as Carole Montillet (French Olympic ski champion), Isabelle Joschke, Yves Le Blevec (professional sailing skipper), and Eric Baronne (MTB speed record holder) to name a few. They were already doing rehabilitation programs through sports in skiing and sailing. When I joined them, it was at the exact moment they wanted to bring mountain biking into the program. I had the chance to meet Nathalie at the Velo Vert Festival, and it took me less than an hour to not only join the association but to fully commit to launching the program. I have always been seeking a way to do good through my sport and I knew this was it! We all know how bicycles are a way to get that sense of freedom whilst also being able to work out and I want to share this."