Eder Frayre of Mexico is a national champion and Olympian. He's also a key support rider in L39ION of LA's sprint strategy with a panache for long solo breakaways and long climbs. Below is an edited transcript of the Zipp Speed Podcast's conversation with Eder:
How did it come about that you originally joined L39ION?
I'm from Mexico. But I live on the border with San Diego California, so I spend more of my time training and racing in California. So, I feel at home here. I met Cory when we were teammates on another professional team a few years ago. We became friends and he invited me to come here to work, so I'm so happy to be here for three years.
And then you grew up in Baja California
I born there. I grew up there. But when I was 19 years old, we moved to Spain to look for the professional cycling dream.
ZIPP SPEED PODCAST WITH EDER FRAYRE
What is the riding like in Baja California? Is cycling popular in that part of Mexico?
It is very popular but is more mountain bicycle. We don't have like a lot of routes, so people get decided more being in the mountain bike. And Baja is so famous for the for the car races, so people like dirt. So, it's more like mountain bikes. So, mountain bicycling, but I moved to road races. It is pretty good.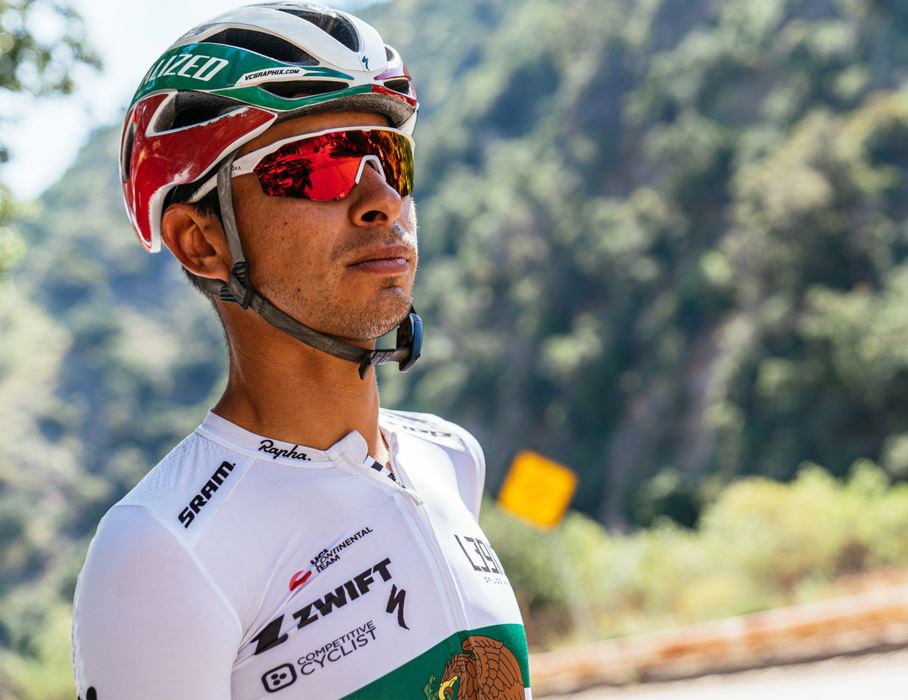 What was that your main sport growing up? Did you did you do other sports?
When I was kid, I was running. I played soccer all Mexican people. But I started riding bicycle at like 8 years old, so more of my life is on the bicycle.
Did you come from a cycling family? Or is it just saying you discovered on your own?
Yeah, my grandfather was a cyclist. But he was from Central Mexico. He moved to the north and my brothers started like 20 years ago, so that's how we started, my brother.
What was your experience in like in Spain?
Spain was good. I lived in the South, so the weather was not so different from here. I don't like so much riding in the cold. I learned a lot there. Cycling there is like religion, people love cycling, so that's one thing I like a lot. Big mountains there, so that's good, too.
What is your what's your role on? How do you see yourself fitting into the L39ION team as far as the skill set you bring to the team?
So, here we have more criteriums. So always my role is help to my sprinters to be in good position, to bring breakaways back. But I'm good doing climb, so when we have climb races or hilly races is when they give me the opportunity to race and stage races, too.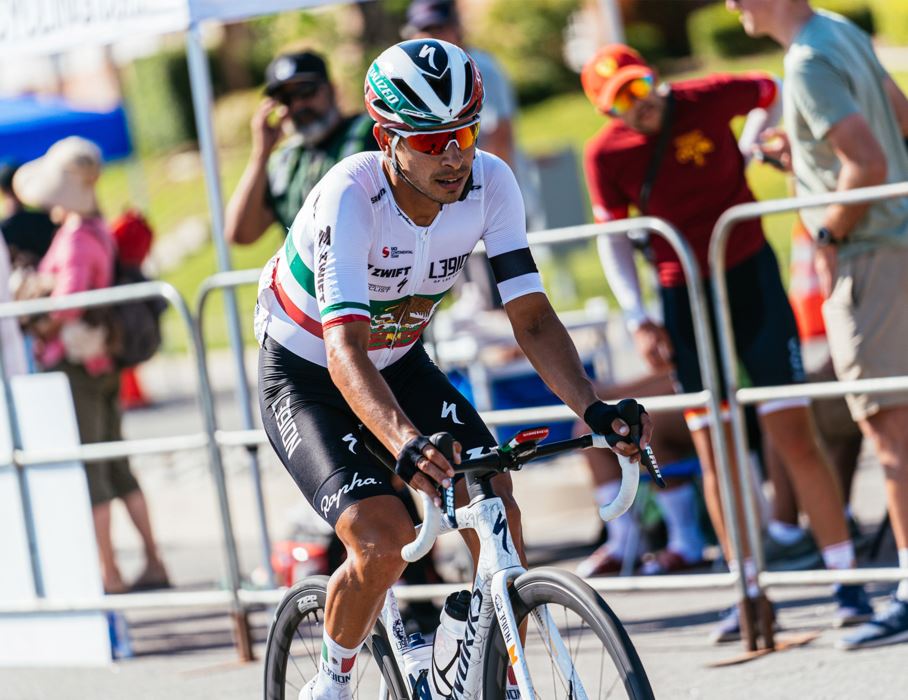 And you participated in the Olympics issue this last year?
Yeah, yeah, I was in the Olympics last summer in Tokyo, in the road race, and it was one of my biggest experiences.
What was that experience like for you?
Well, it's super hard. But I enjoyed it a lot. I looked at being in the Olympics all my life in cycling in my dream life. I felt super successful, and the race was super hard. The race was 240k with 4000 meters altitude gain. I never expected Tokyo would be that warm, like 40 degrees (104 Fahrenheit) all day.
I'm training like never in my life. I have they also all the support from L39ION and the sponsors. My goal was really to finish the race. And I can finish in a good group with all superstars in cycling. So, I feel like so successful: first thing be there, and second thing, finish in a good group.
And this year you're the Mexican national champion.
Yeah, I'm the Mexican national champion. 2021, a so special edition because Mexico decided the guy who won the national that year goes to Olympics. So that was my principal goal for the year. So, I won double: I won the national jersey, and I won the Olympic spot.
In that race, you had a long solo breakaway.
Yeah, I'm on a team outside the country. Only five guys, we can go to the Olympics because you need UCI points to go. In the whole country, only five guys have the points necessary. But they are on Mexican teams. I was for myself, so I go on a solo breakaway so early… like 120-130 km.
And you got caught and still won!
Yeah, they catch me in the final 30k to go. They caught me really tired, so I save a little bit of energy, attacking at the last moment and make a breakaway again and won.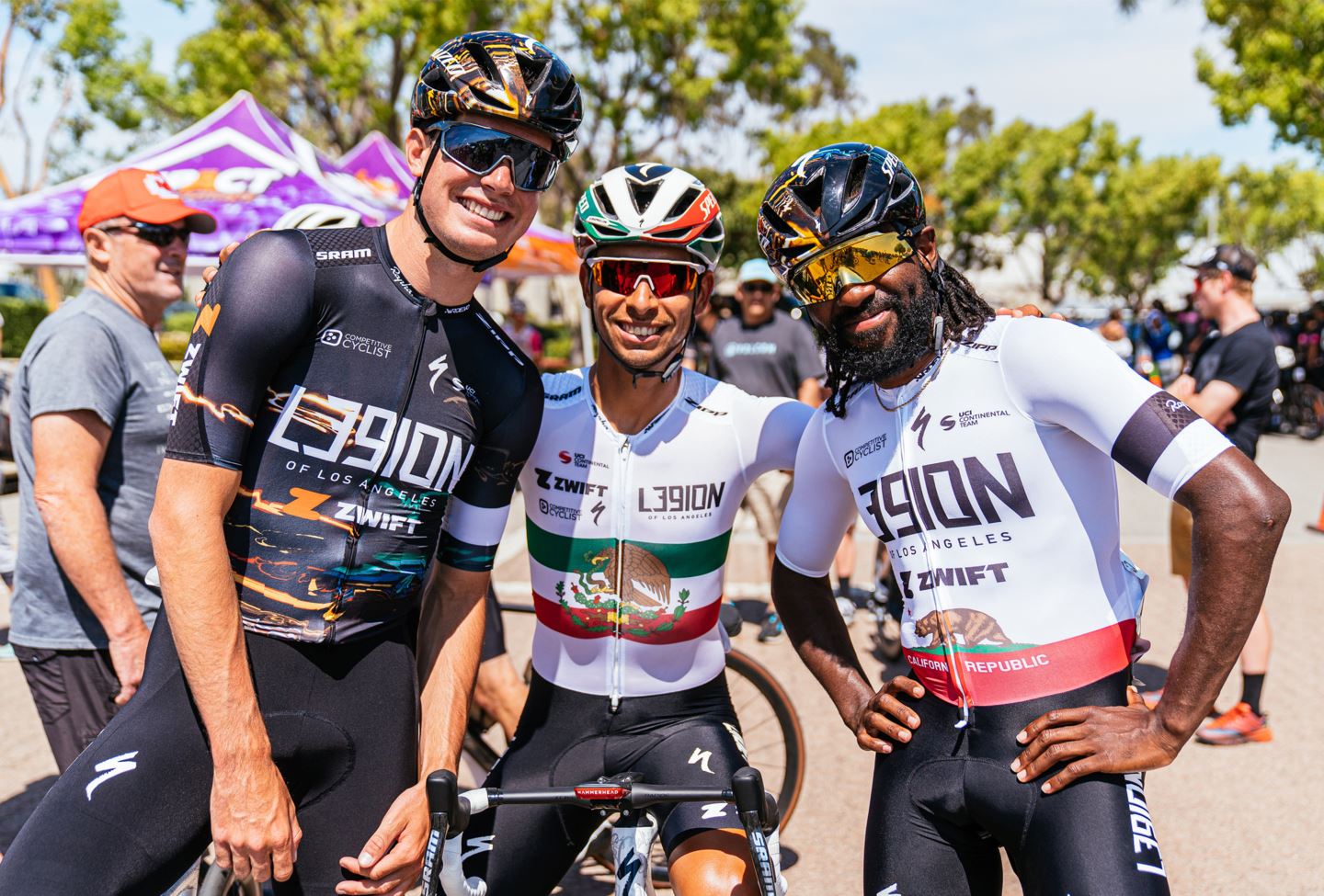 It seems rare in cycling to have a long breakaway get caught and win. It doesn't happen very often.
Yeah, that's not normal. But I'm sure I was the guy to finish the race more (the most) tired. I crossed the line, and I can't pedal anymore because I get cramps in two legs. I wanted so, so much to go to the Olympics, and it was maybe my last opportunity. I gave everything that I had. I raced with hurt!
What was your family's reaction when you qualified for the Olympics?
My dad and my brother were the people who support me in the race. They had been in the car with me all day. They (showed) the race livestream on Facebook. When I was in the breakaway, people start posting. I live in a big town, like 500,000 people, I'm the second guy to go to the Olympics. So, everybody was so excited when I was fighting for the spot. And when I win was like, like a town party and when I got back home, they made me arrive in the main street and everybody was so happy. It was so funny.
Are you fond of the solo breakaway? I mean, you're on a sprint team, so there may not be as many opportunities to do it. But there's something special about breakaway artists, as they're called.
I like a lot being in breakaways, but I'm not a super fan because I think for me it's better waiting for the climbs or uphill finish. But yeah, that was my plan.
A breakaway is special when you win because you suffer much, but you enjoy more.

–Eder Frayre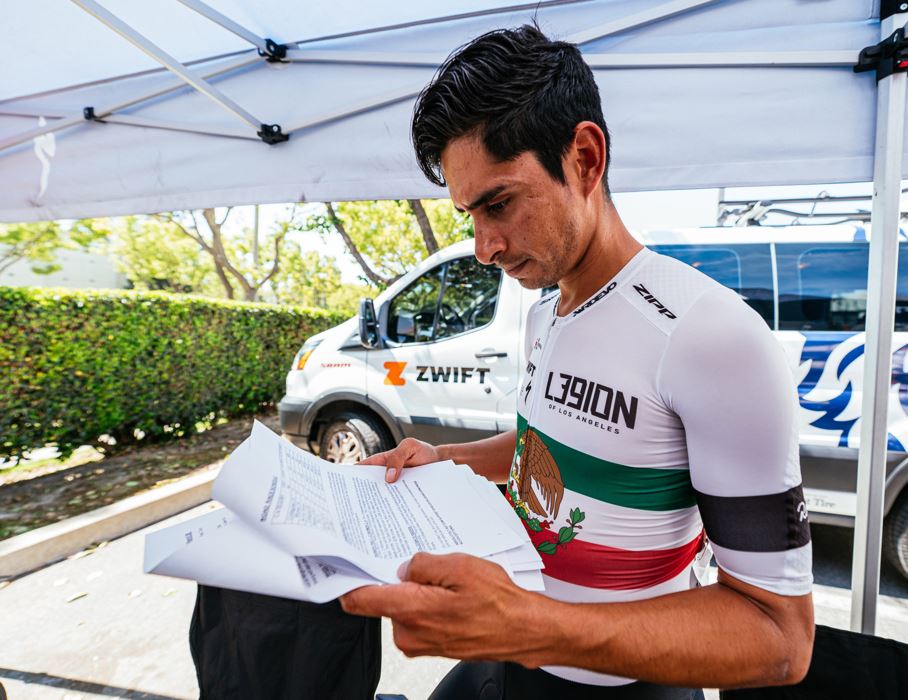 One of the things that's fun about L39ION is all the national champions. The team has fantastic looking kits anyways, but it's fun to see all those different national colors.
Yeah, we have four. When I joined this team, one of the things I learned is how this is a winner team. We go every races and always make pans to try to win and 95 percent of the times we won. So, they changed something in my mind. When I explained last year in camp, that's my first goal, winning nationals. They worked a lot with me, now to win the race. I think that's a big part of how I won. On this team, we have a winner mentality and that helps a lot.
What's your favorite thing about the team bike, especially with the Zipp wheels?
Oh, when I see we got Zipp as a sponsor was super excited. I have a little history. I'm 30 years old, so I was a junior 15 years ago. We started using the big profile carbon wheels. The first one I used was a Zipp 404. That was not mine. It was a master (racer) friend's. I went to a race in America. I was a Cat. 3-4. He said, 'you never use a big profile (wheel)?" I said no. He said, use mine. I won the race! It was a Cat. 3 road race in the breakaway with Zipp wheels.