Given the location, crew, and soundtrack of their choice, Vali Höll and Cécile Ravanel don't hold back. Sintra, Portugal sets the stage, and Odesza creates the vibe. When you pair together the reigning DH World Champion and her coach, a former EWS Champion and XCO Junior World Champion, there's no better duo to turn the volume up during the off-season.
Time to Press Play
After a rollercoaster of a season, Vali Höll was ready to mix up her regimen and rediscover what it felt like to have fun riding her mountain bike. No downhill bike, no training plan, no pressure, no restrictions—just time to ride, chill out, and capture the moments.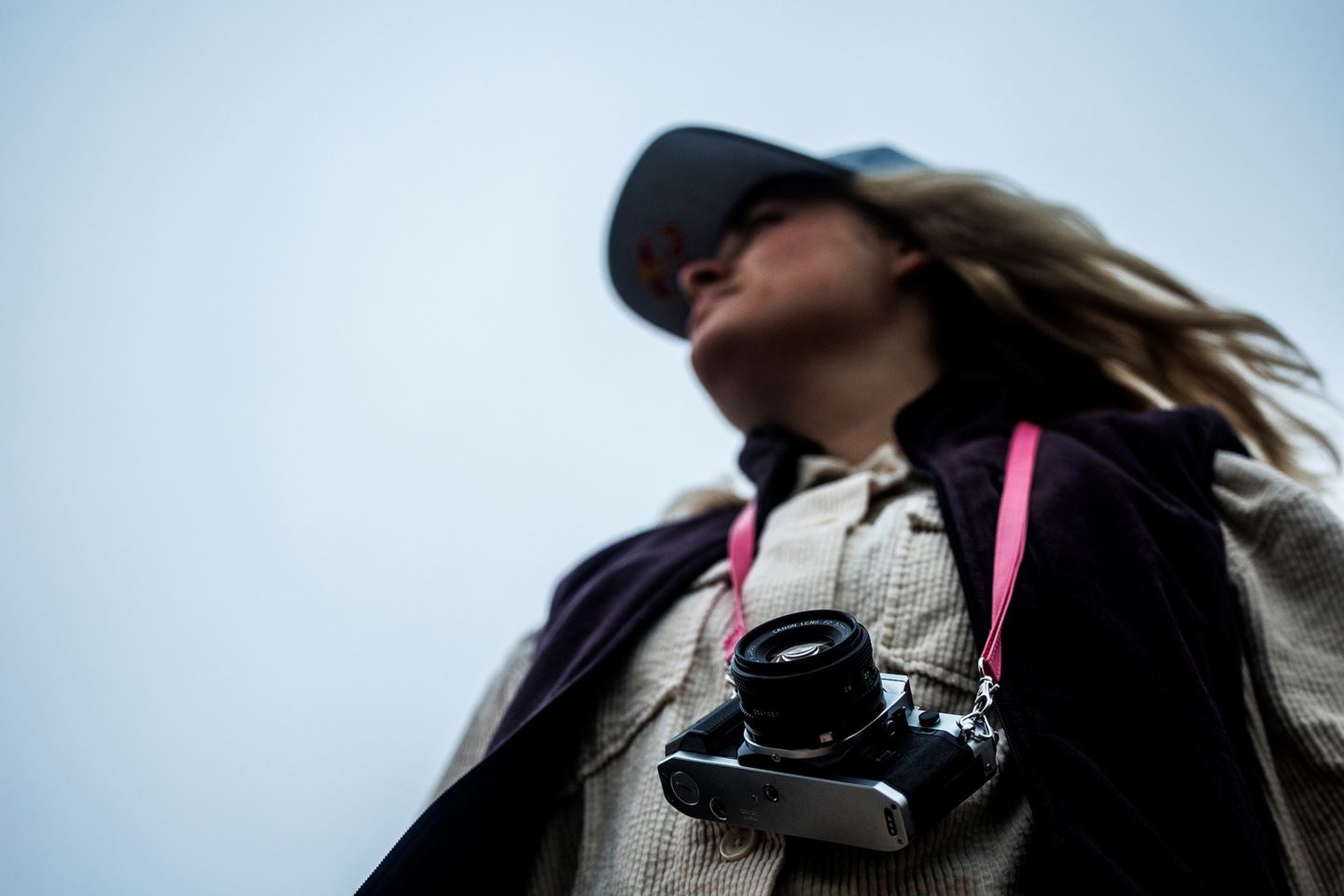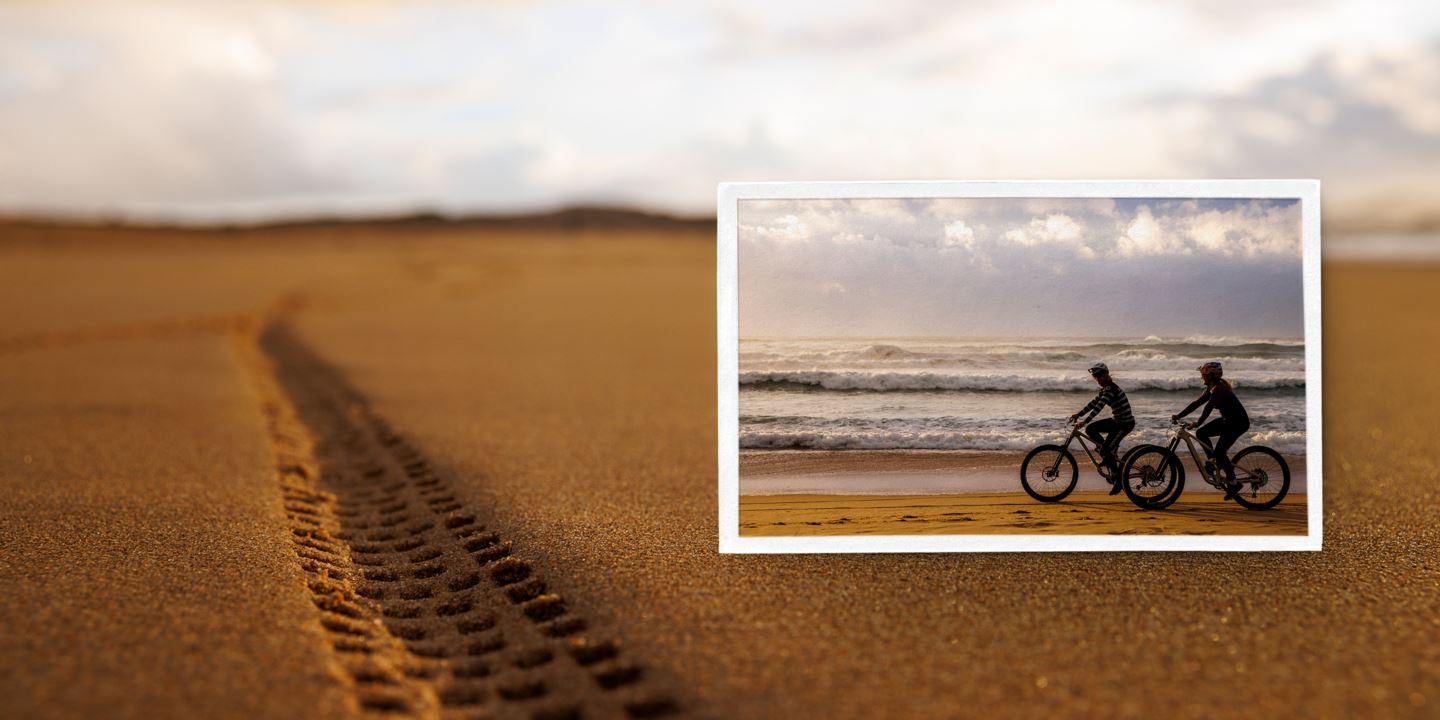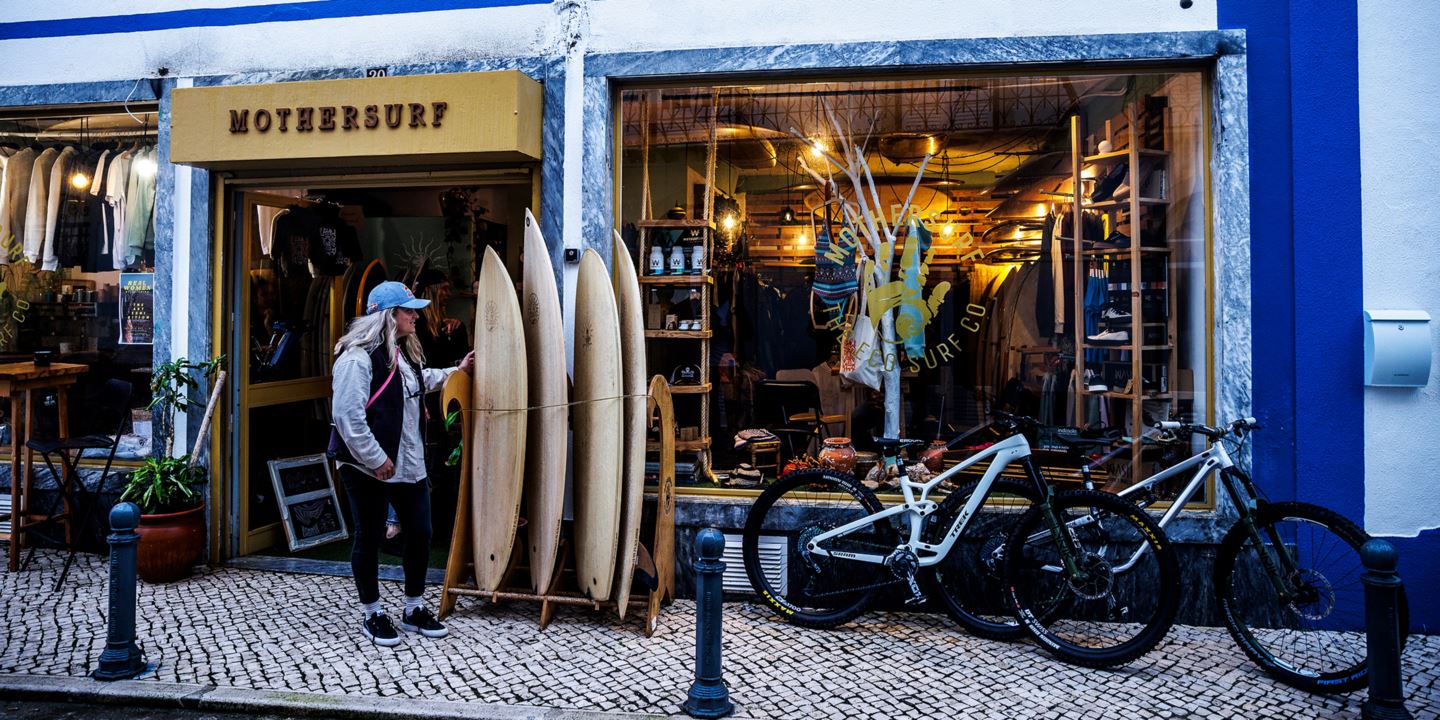 LOAM SURFING
Situated squarely between the beach and the mountains, Sintra, Portugal paints a backdrop for unique trails with its own microclimate and dewy forests, beckoning mountain bikers to play on its natural playground. Surrounded by whimsical palaces, 19th-century gardens, extravagant villas, and deep cultural ties to its history, an intricate trail network stemming from Serra di Sintra weaves to the westernmost part of Europe, making it possible to end up at the beach after a full day of surfing loam.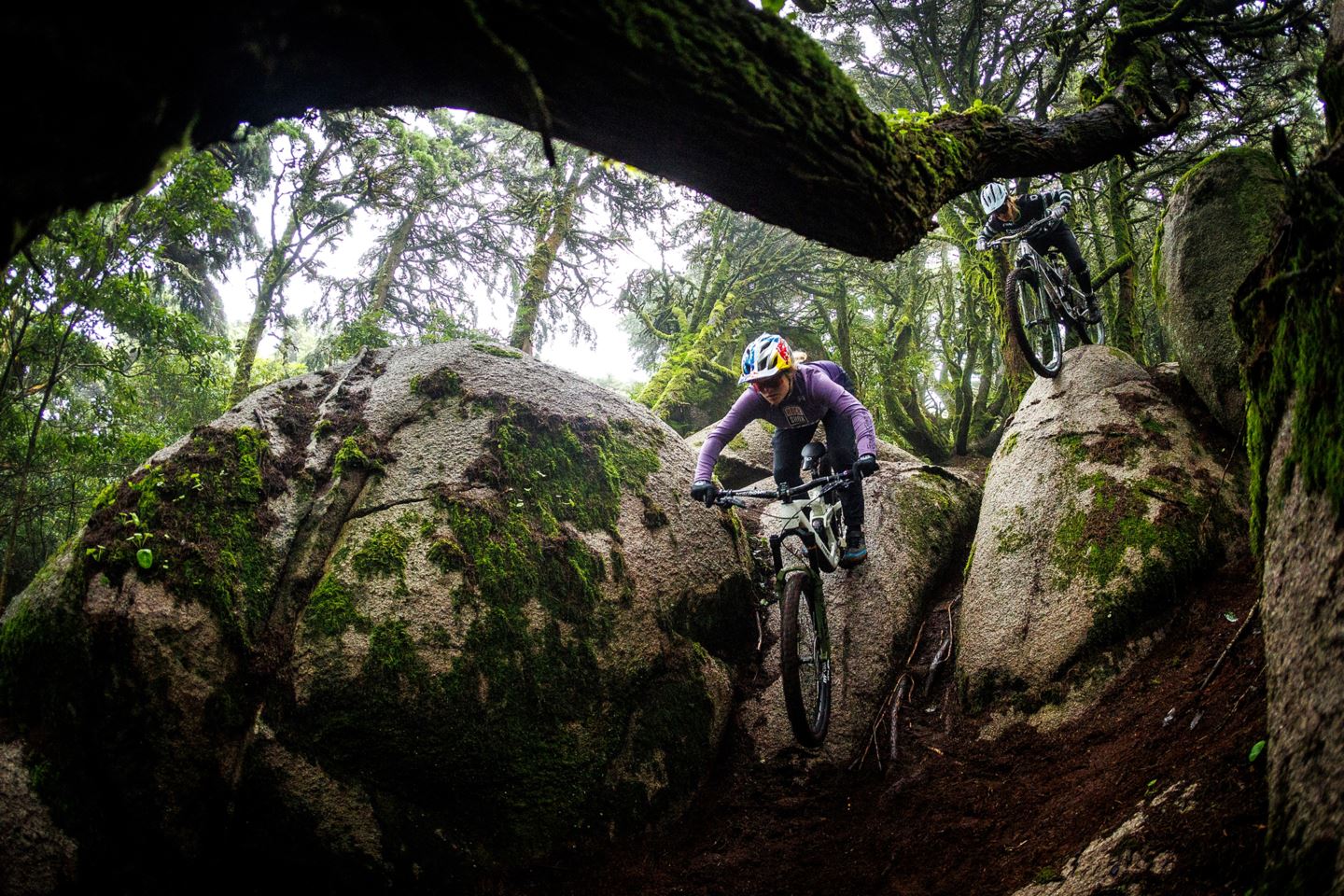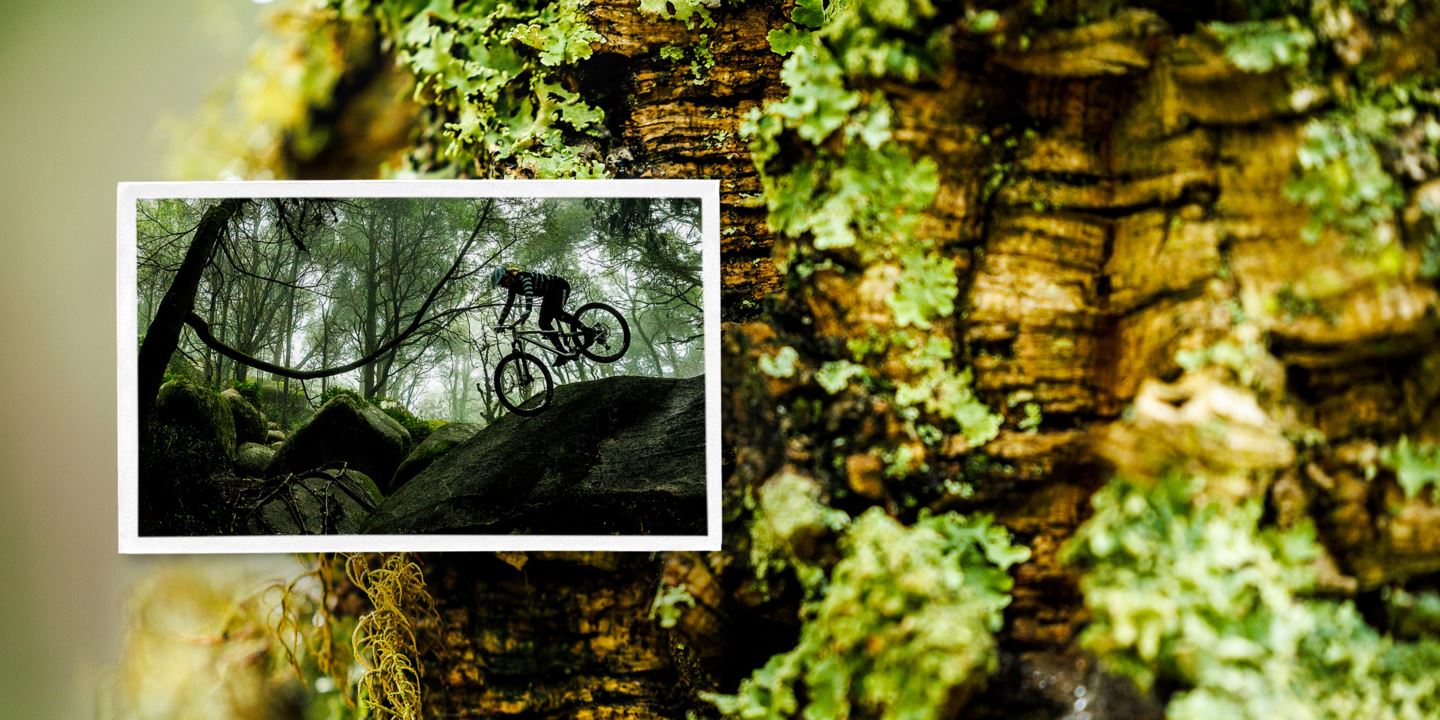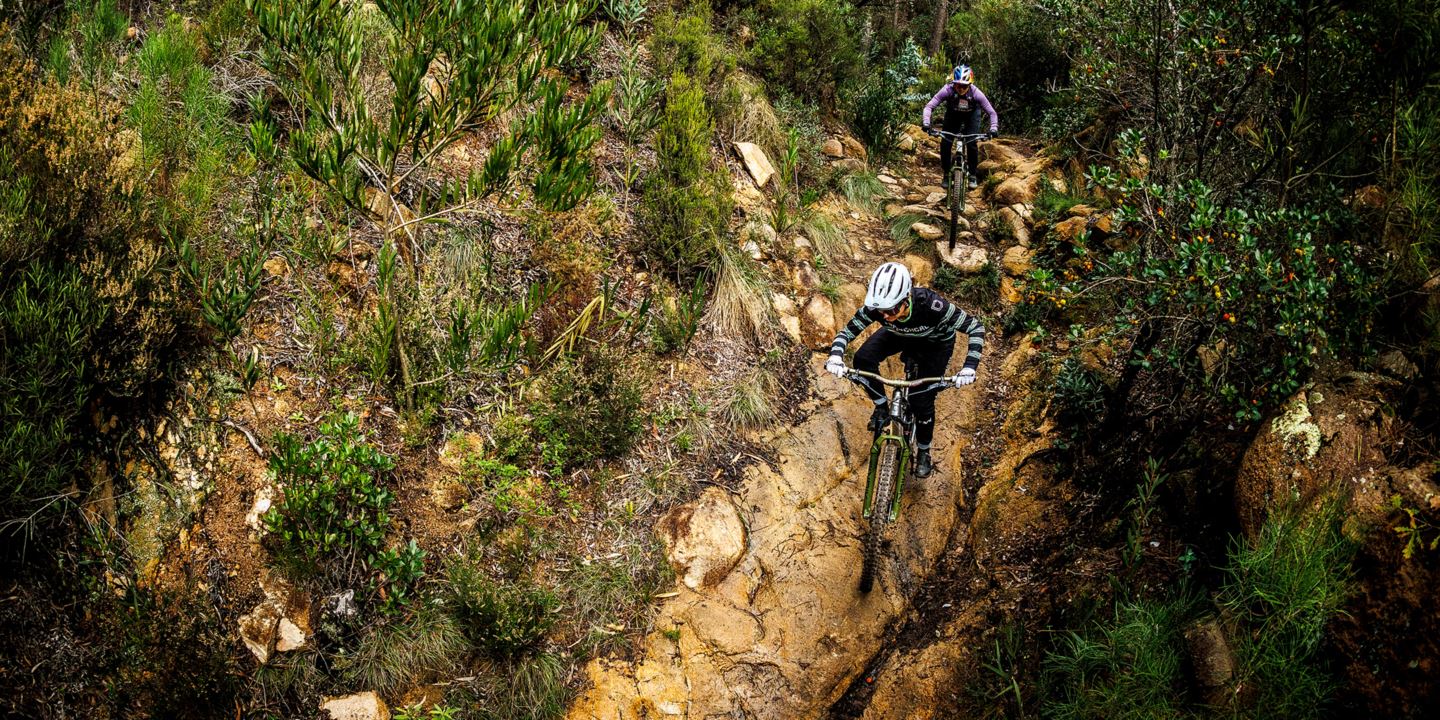 PORTUGAL IS SO DIFFERENT TO AUSTRIA OR FRANCE. IT'S A REALLY COOL JUNGLE VIBE, ESPECIALLY WITH THE RAIN WE HAD EVERY SINGLE DAY.

–VALI HÖLL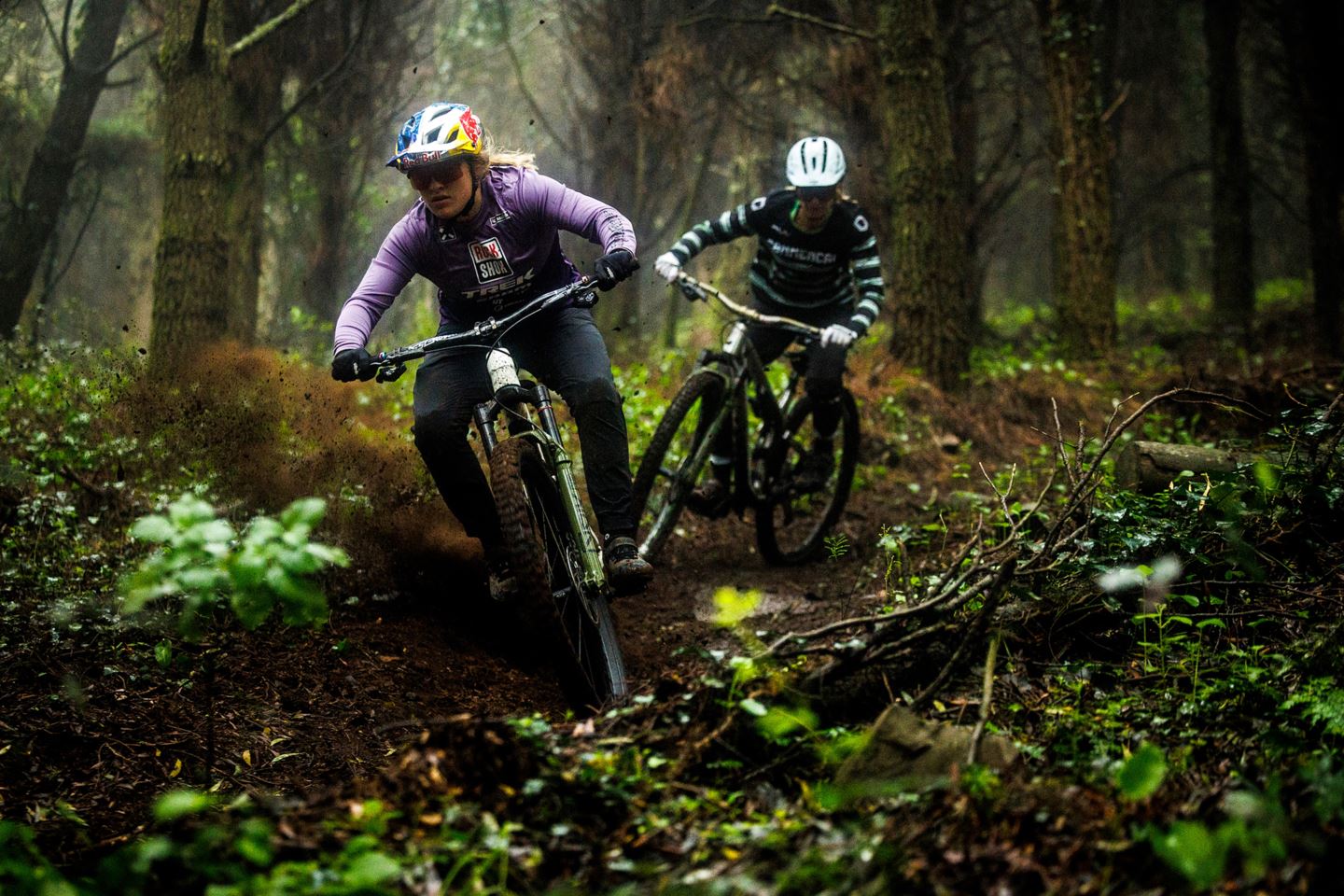 Beyond a Mentor
Cécile Ravanel has played a pivotal role since Vali raced her first World Cup as a Junior in Croatia. "Cécile was the only person willing to ride with me in practice. She was so open and welcoming even though I had never met her before."
Towing 16-year-old Vali into the first set of gap jumps on course, Cécile pulled out right before the jumps sending Vali straight into the deep end on her own. This became a metaphor for their relationship.
"She believes in me way more than I do, and it's really nice to have someone like that because I still haven't figured out how to believe in myself and have that self-confidence."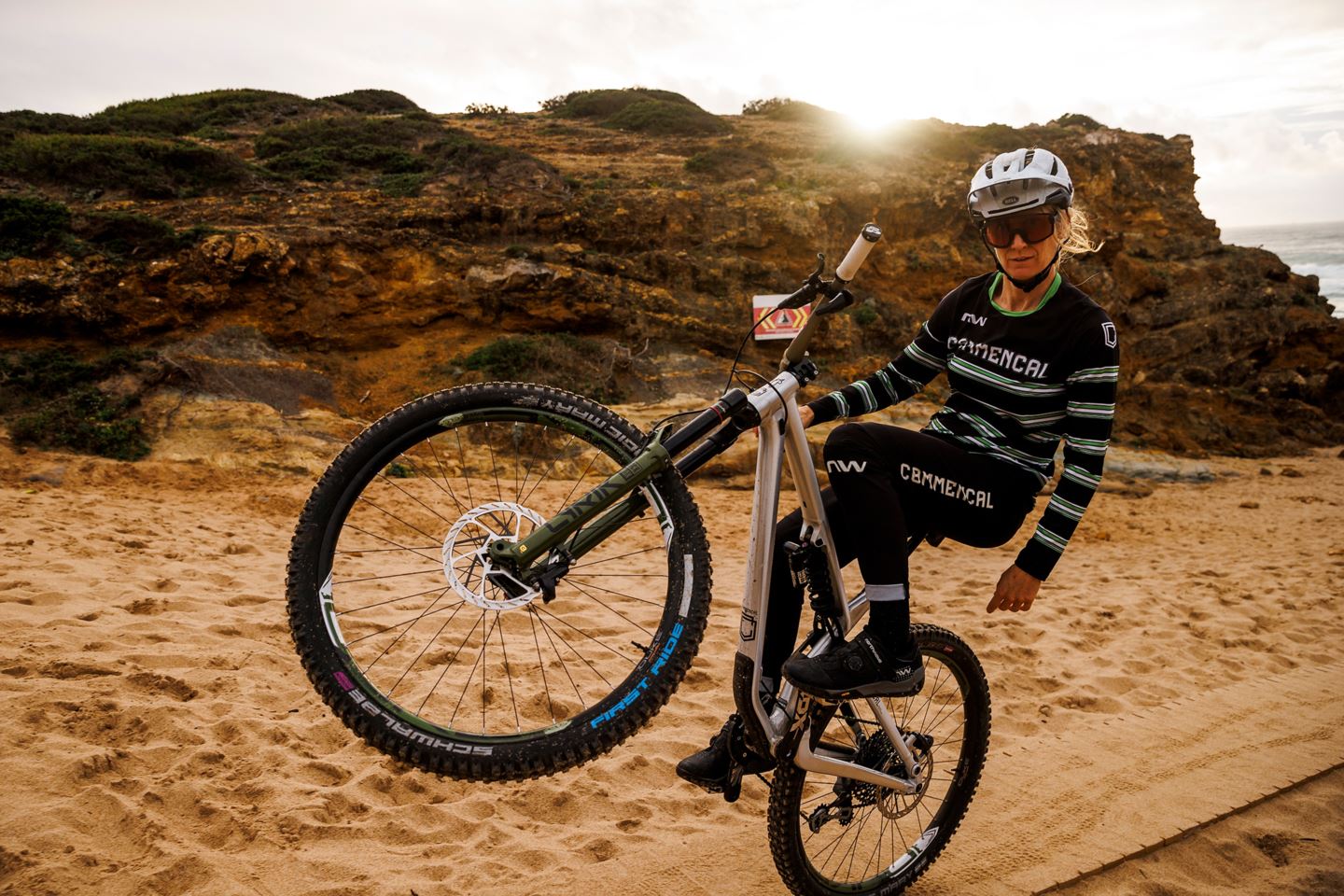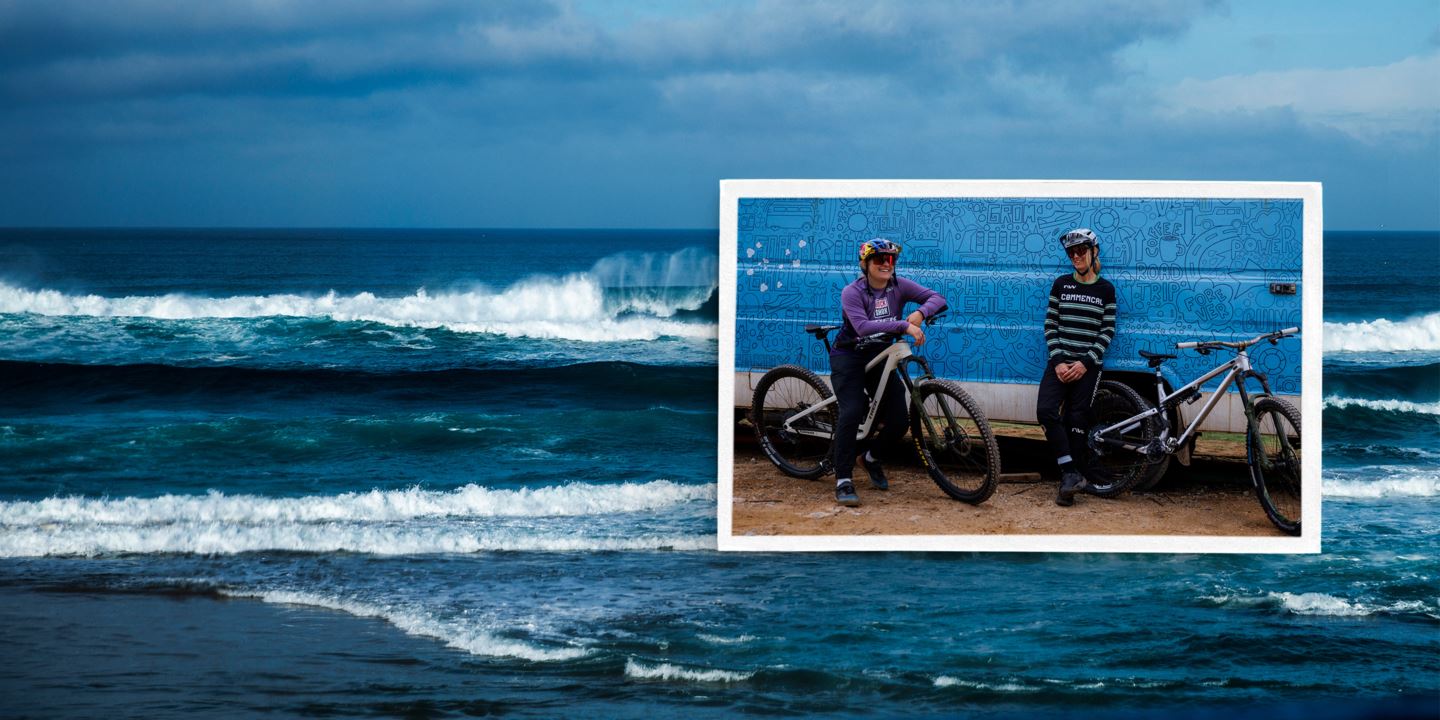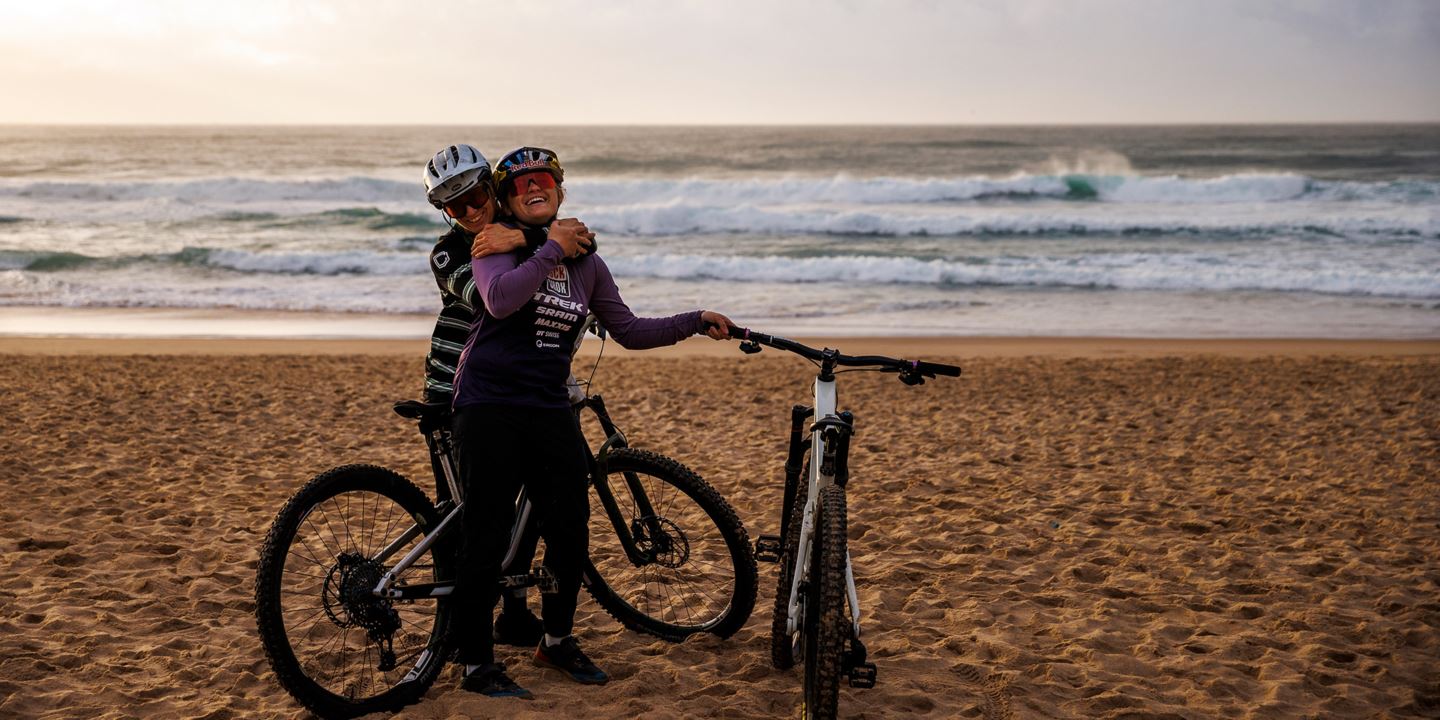 IF I DIDN'T HAVE CÉCILE RAVANEL, I WOULDN'T BE WORLD CHAMPION TODAY.

–VALI HÖLL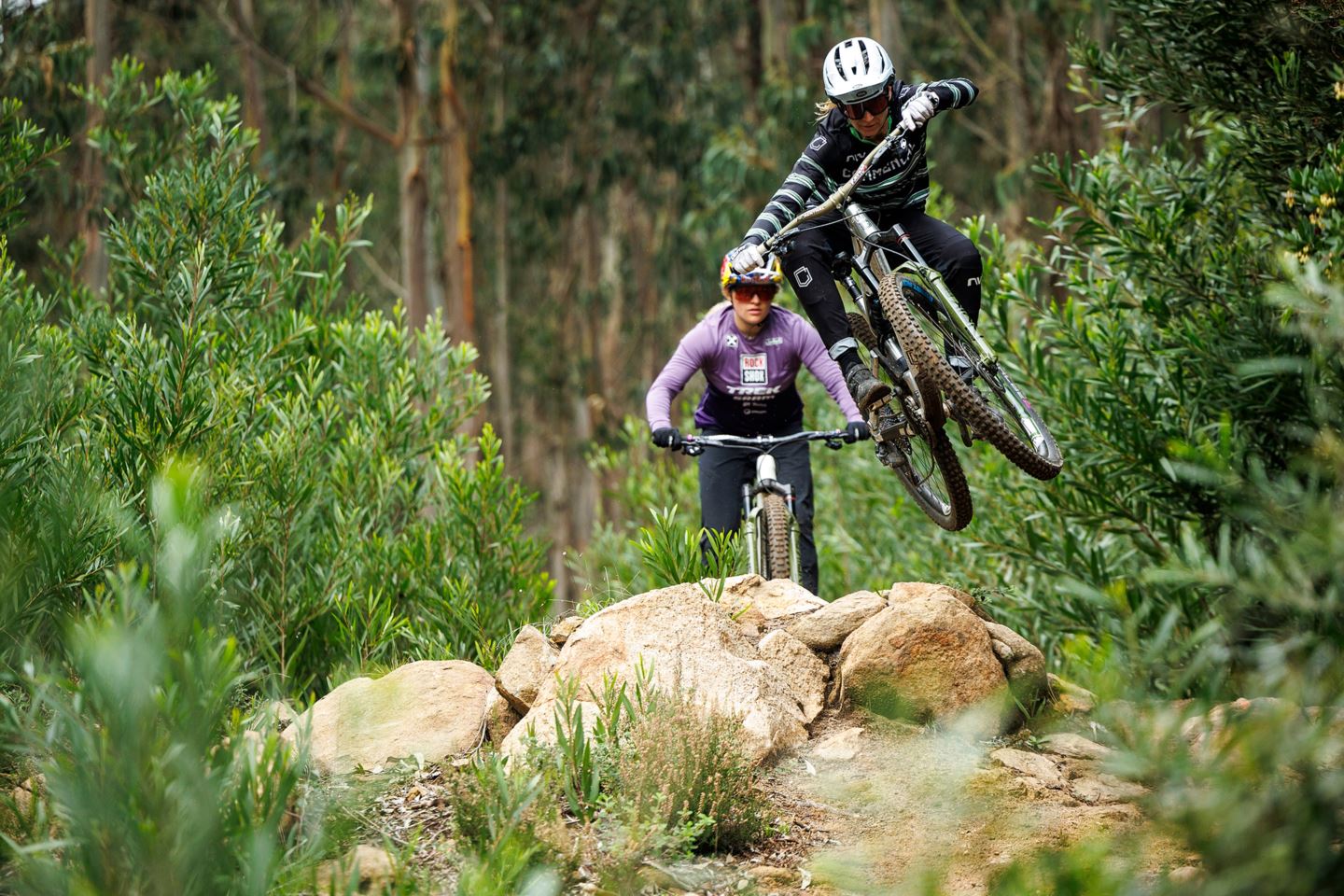 Outside the Comfort Zone
While Cécile nurtured Vali's development racing as a Junior, the switch to Elite two years ago came with new expectations.

"I knew I needed to step outside of my comfort zone. If I wanted to do well in Elites and not waste five years of racing to win my first World Cup, I had to start training hard. I had to find those people for myself, and I'm so lucky I met the Ravanels. They have such a big knowledge about training, what works, and are very intentional in how they make people into the best mountain bikers."

Everything from finding the best restaurants in new places to learning how to suffer on long endurance rides, finding more style on the bike, and seeing the fastest lines, the Ravanels have pushed Vali to see training through a whole new lens.
"Every time I go riding with Cécile, I'm like 'oh my god, she's riding so fast.' She's taking lines I would never think of. Her riding is so creative. She may be getting older, but she's not getting any slower at all."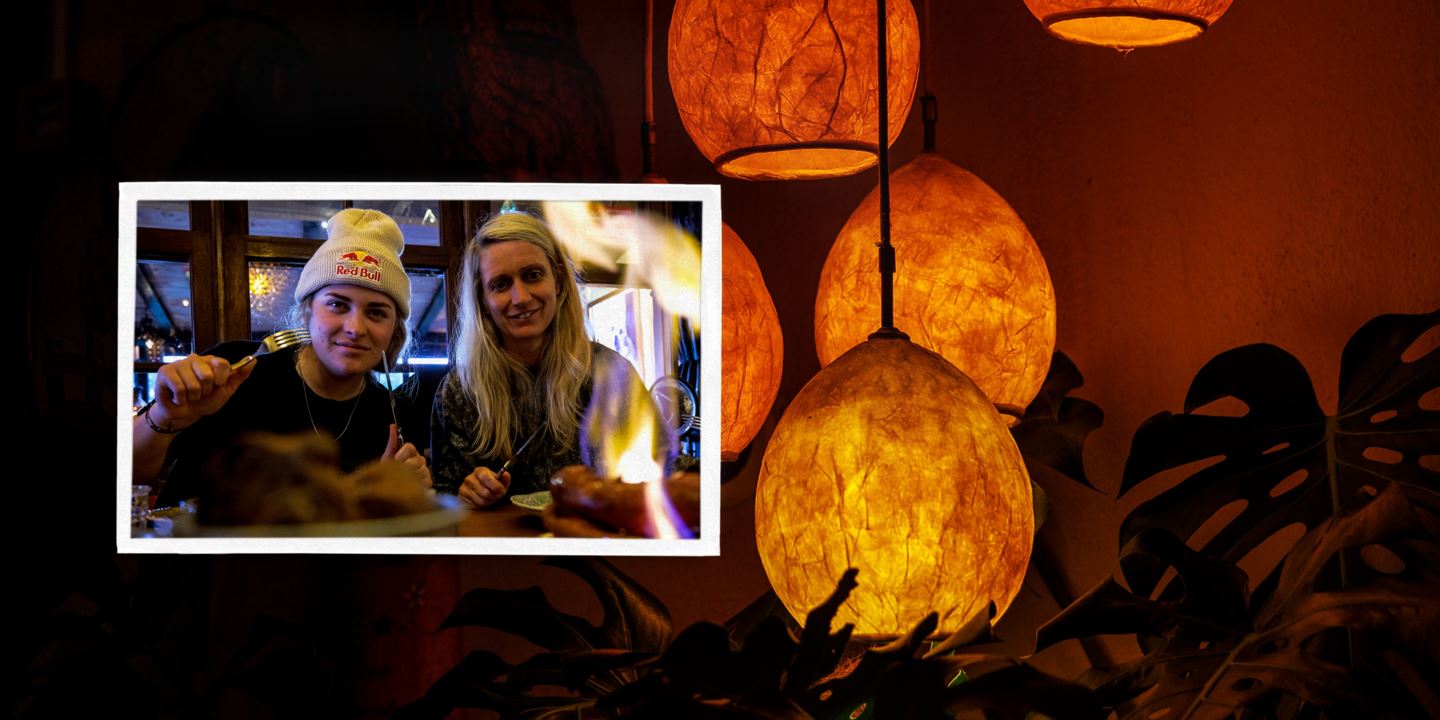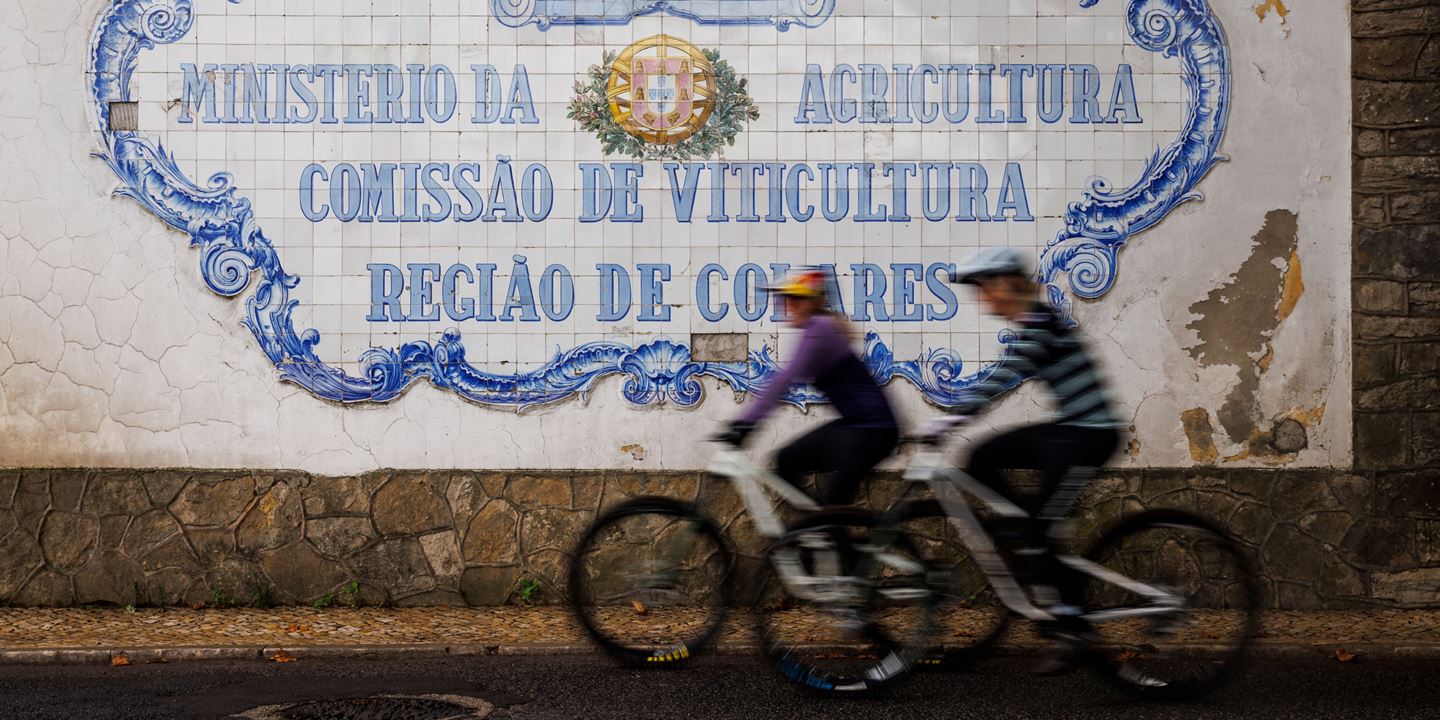 The Last Goodbye
While Vali was preparing last February for her 2022 season, one that would culminate with the rainbow stripes, she was training with the Ravanels in Spain. Like her energy, Cécile's soundtracks are never chill. Vali's taste, on the other hand, varies dramatically depending on the week, the mood, the company, and the moment at hand. But one artist they can always agree on is Odesza.
"We are both massive Odesza fans, and their music is already so well known in the action sports world. We were listening to Odesza's 'The Last Goodbye' at our Team Camp last year, and we loved it. It became our song for the season. The beat and variation from slow to fast is like riding, and the lyrics 'Let me Down Easy' are a bit like Cécile and me—I need someone who I can trust."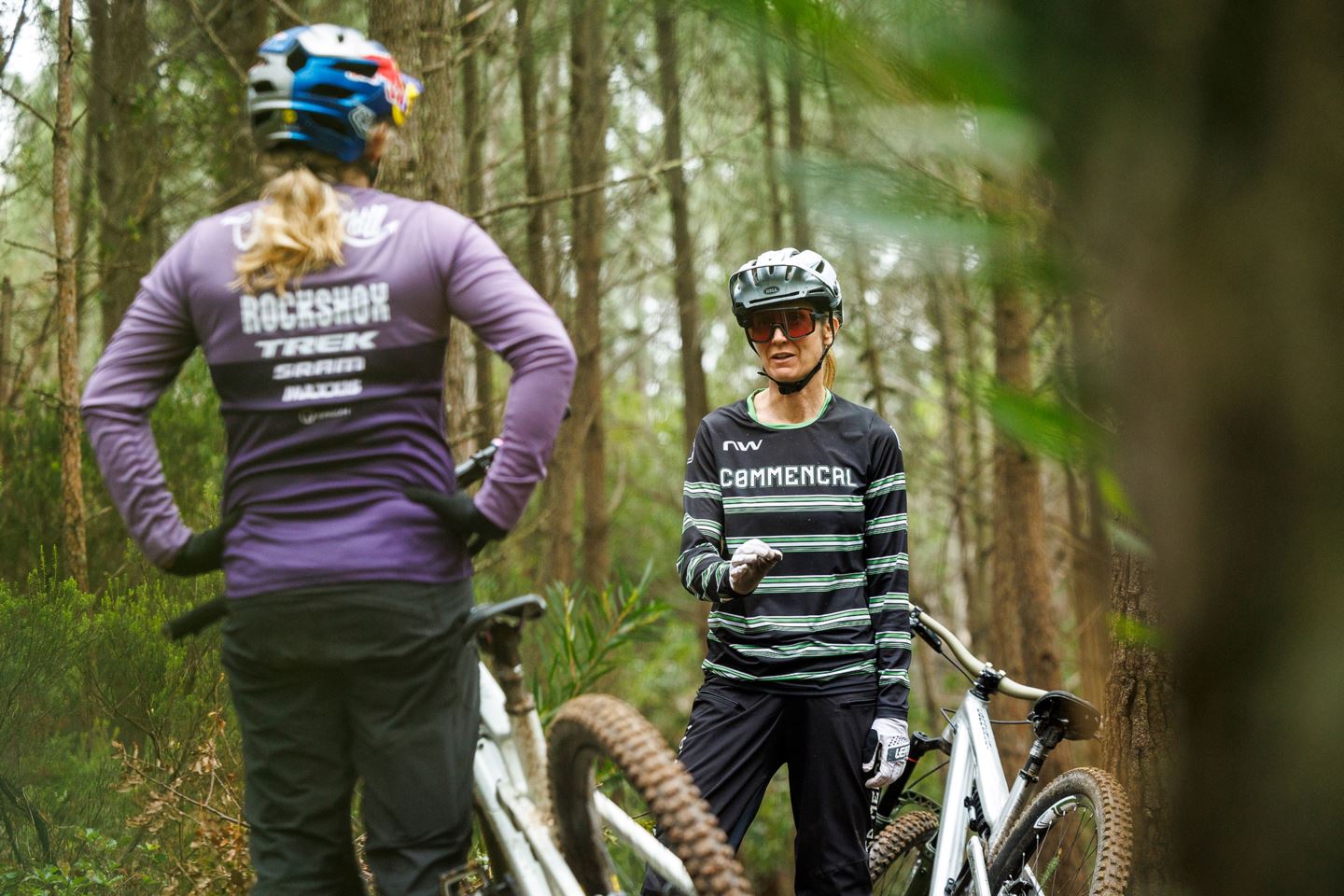 MUSIC IS SUPER IMPORTANT FOR ME. IT CAN MAKE ME REALLY CONFIDENT, OR IF I'M NERVOUS, MAKE ME FEEL SAFE.

–VALI HÖLL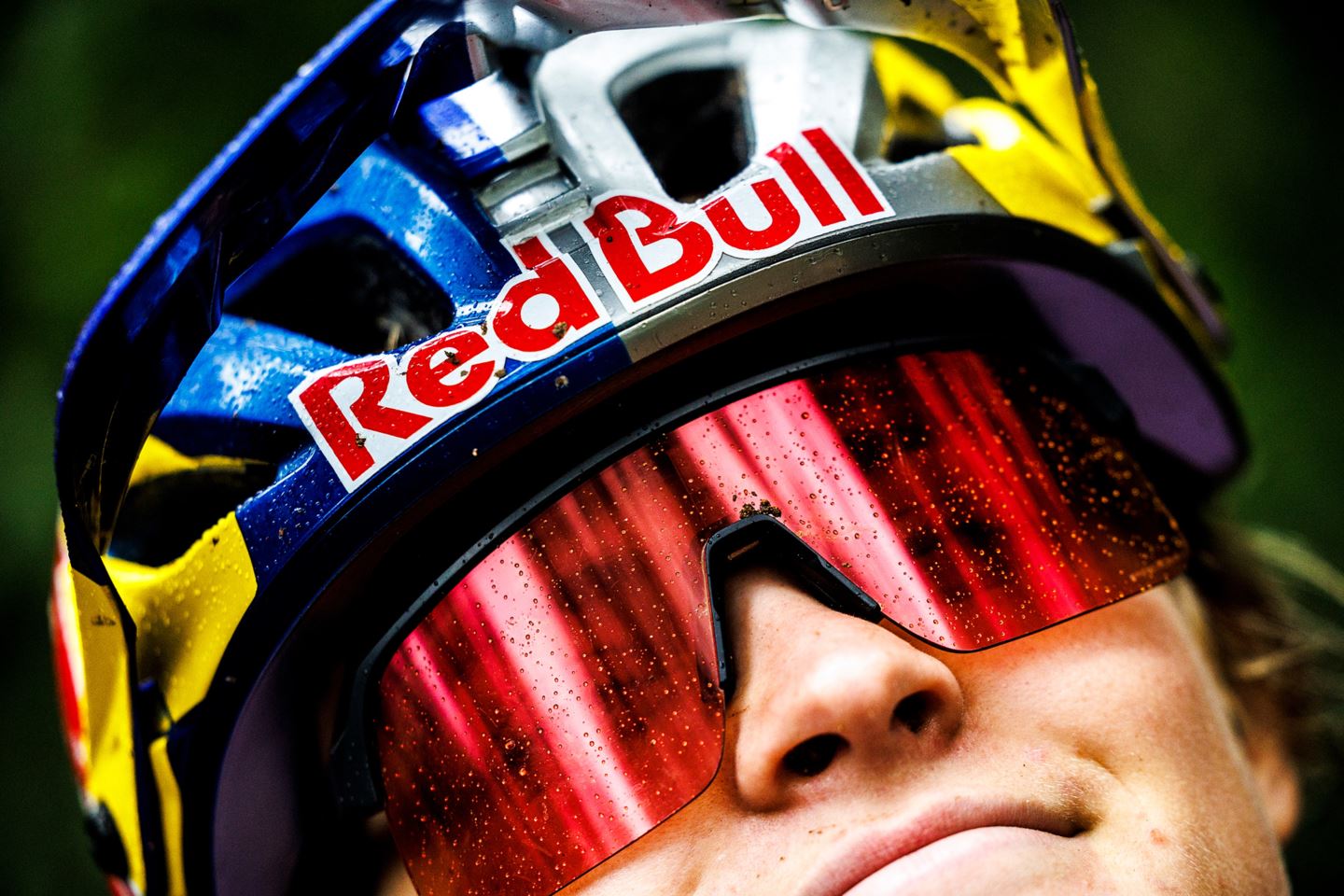 Fast forward to World Championships and cue the playlist. "I opened up to Cécile and told her it was the first time I wasn't feeling prepared at all, which was so weird because I usually feel like I can always be in the mix."
World Championships is different from any other race run of the season. It's all or nothing—no qualification points, no Overall title on the line. In a sense, it's "The Last Goodbye." When Vali's mechanic, Mat Gallean, told her to "Get it!" in the start gate for her World Championship run, she thought, "'Why not try? It doesn't matter if I crash again.' And then I went so much faster than I ever did, and it worked out."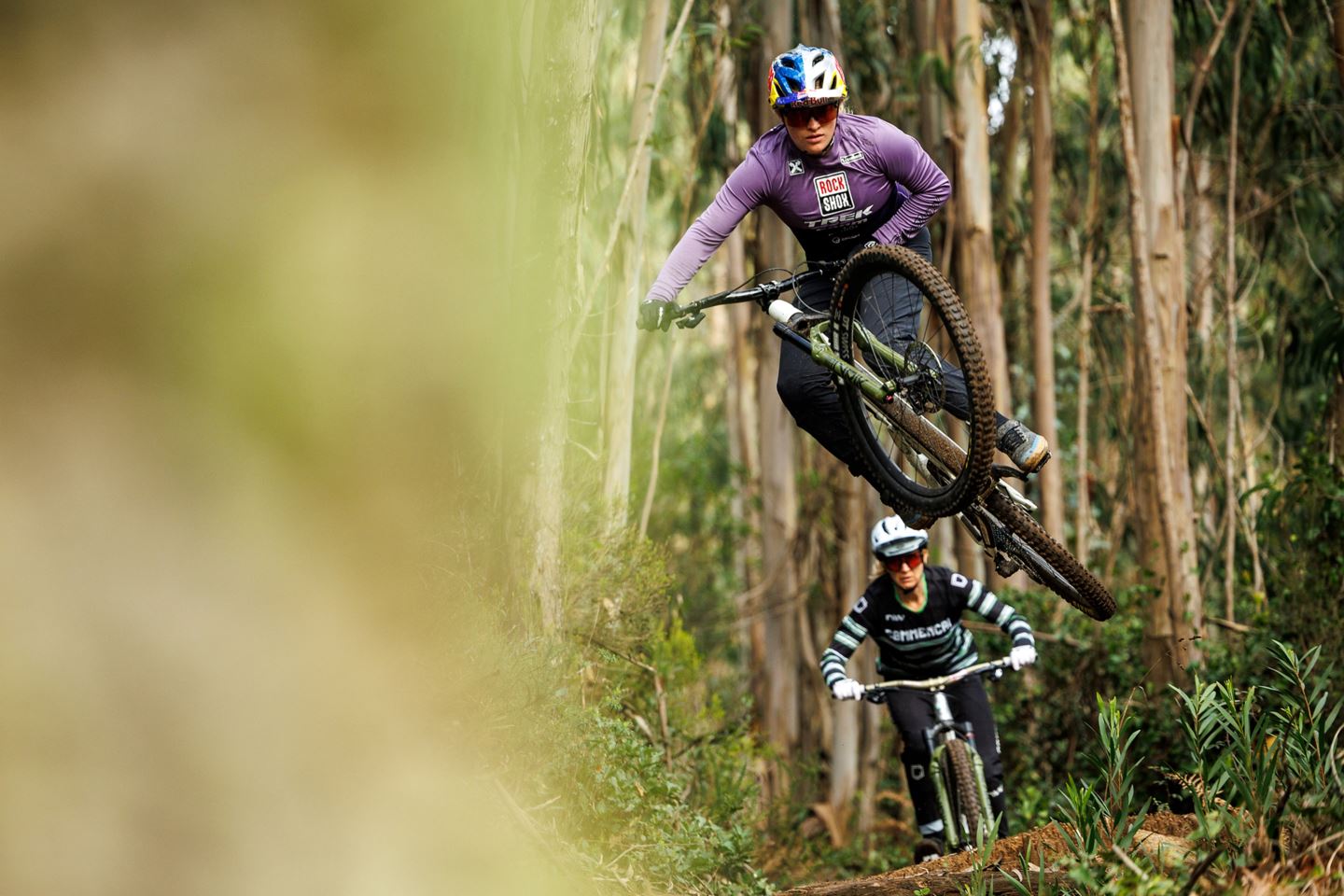 LYRICS GIVE A SONG SO MUCH MORE POWER WHEN YOU UNDERSTAND THEM.

–VALI HÖLL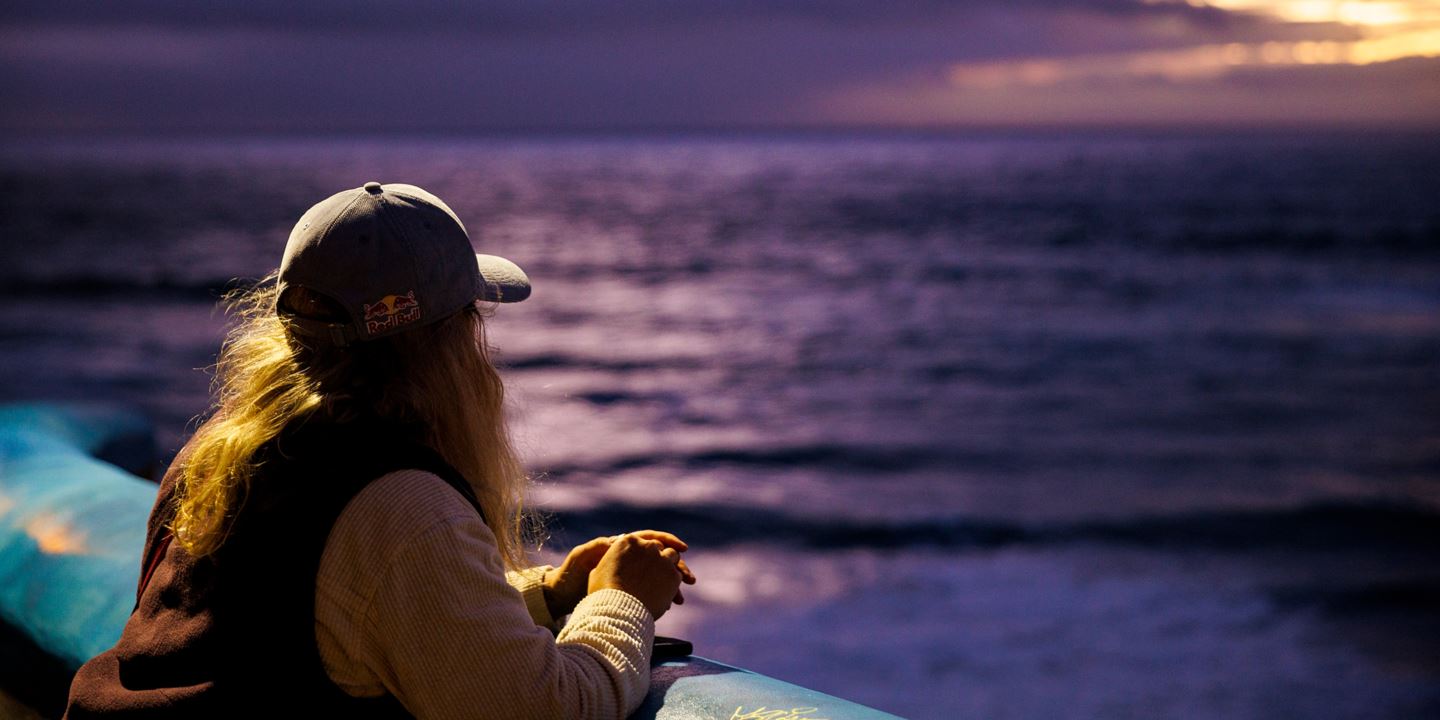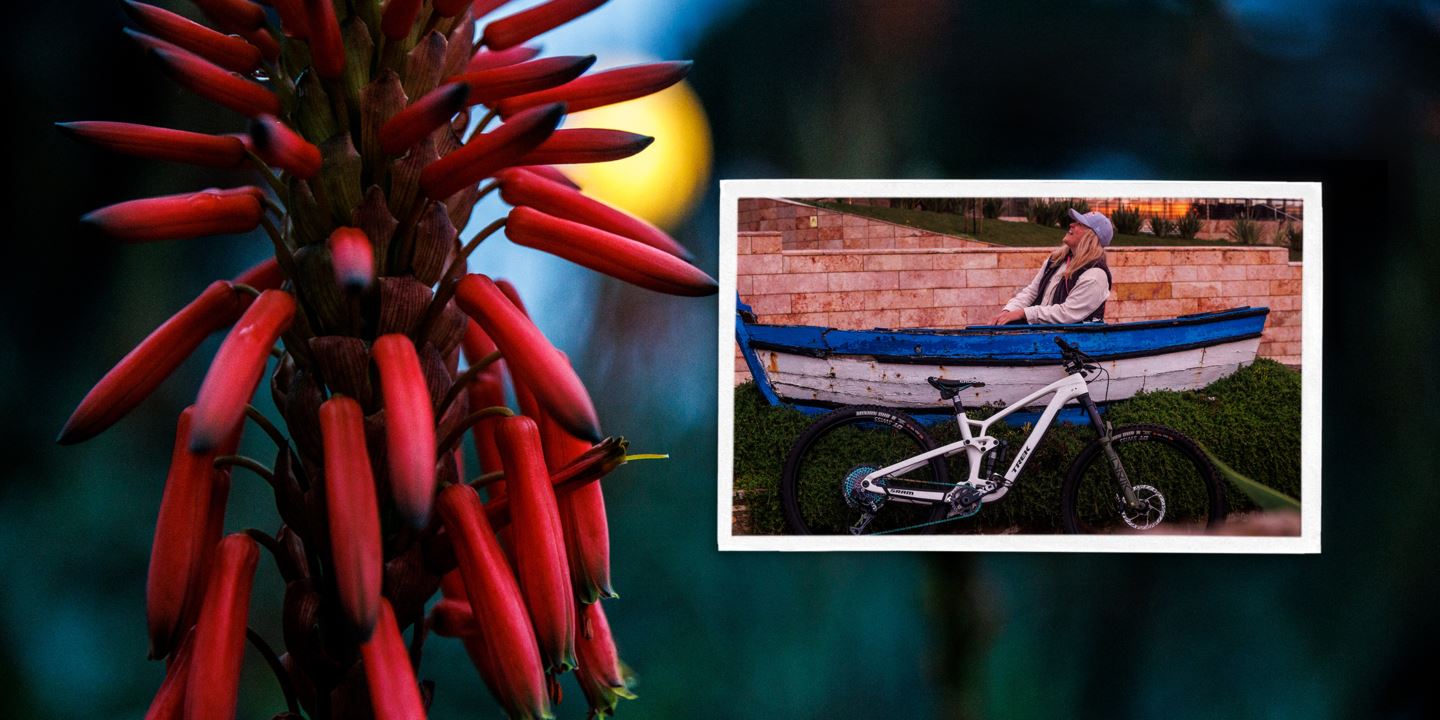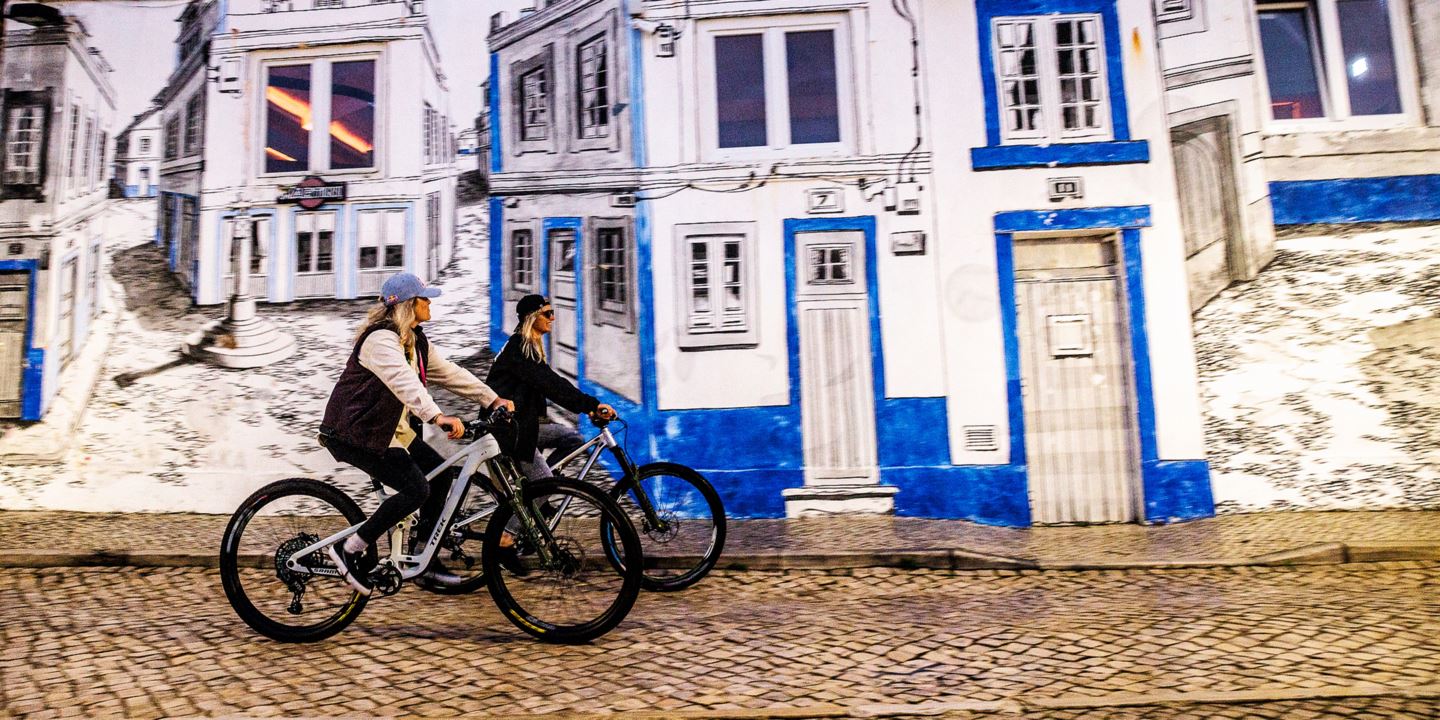 Writing Her Own Song
While Vali has already proved herself with World Championship and World Cup Overall titles under her belt in her first few seasons racing Elite, there are still years ahead of her. "My goal is to be remembered as the character I am and someone who inspires other riders, not someone you remember because of their titles."
Last summer, Vali hosted her first performance camp in her hometown of Salbaach, Austria for young girls who are following in her footsteps. Sandwiched between winning a World Cup in Mont-Sainte-Anne, Canada and World Championships in Lets Gets, France, Vali was sharing her energy with the next generation of young women while her competition was resting and preparing for the one and only race run of the season that would lay claim to the crown.
Call it karma, call it grit, or simply preparedness, Vali proved that you can be the fastest downhiller in the world, and give back in the same breath.
"I'm already scared of some of them because they're 14 years old and kicking ass already. I have five more years to win everything and then I need to retire before they show up."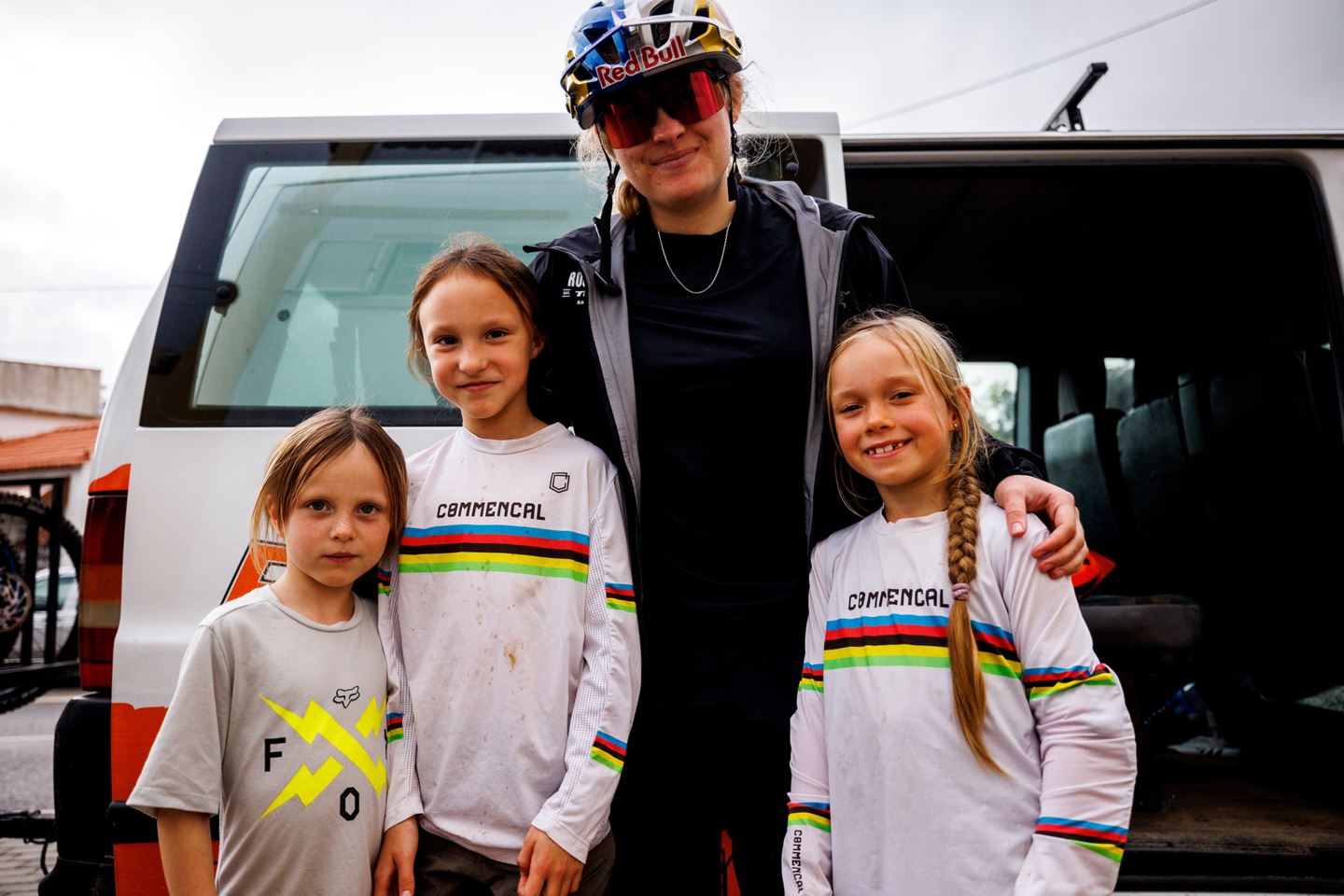 Lyrikal Bliss
While 2023 brings an entirely new season that will inevitably be filled with the risk and reward of Youth + Glory, Vali fully embraces riding off the clock in Lyrics 002 aboard her Trek Fuel EX loaded with Lyrik Ultimate and Super Deluxe Ultimate.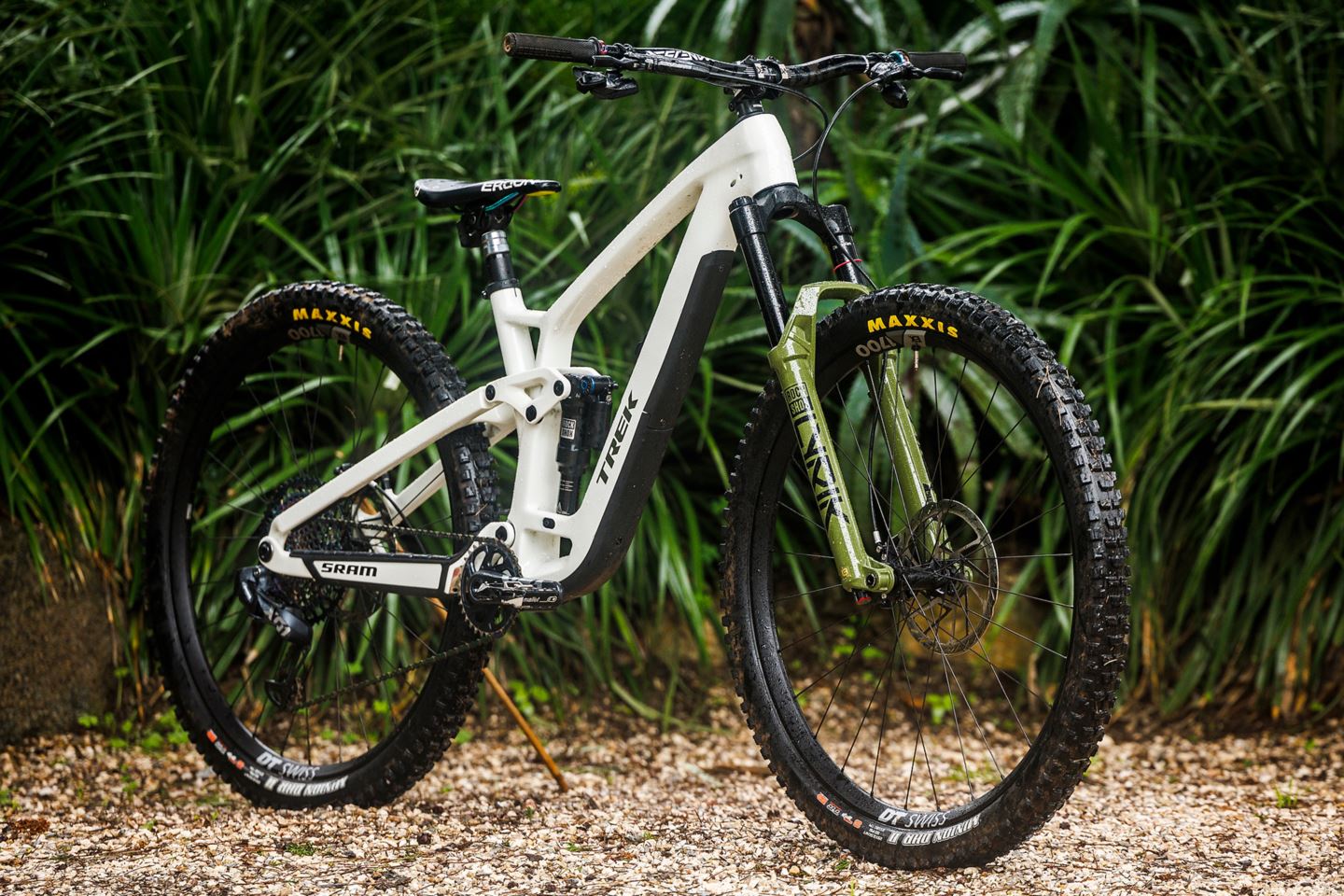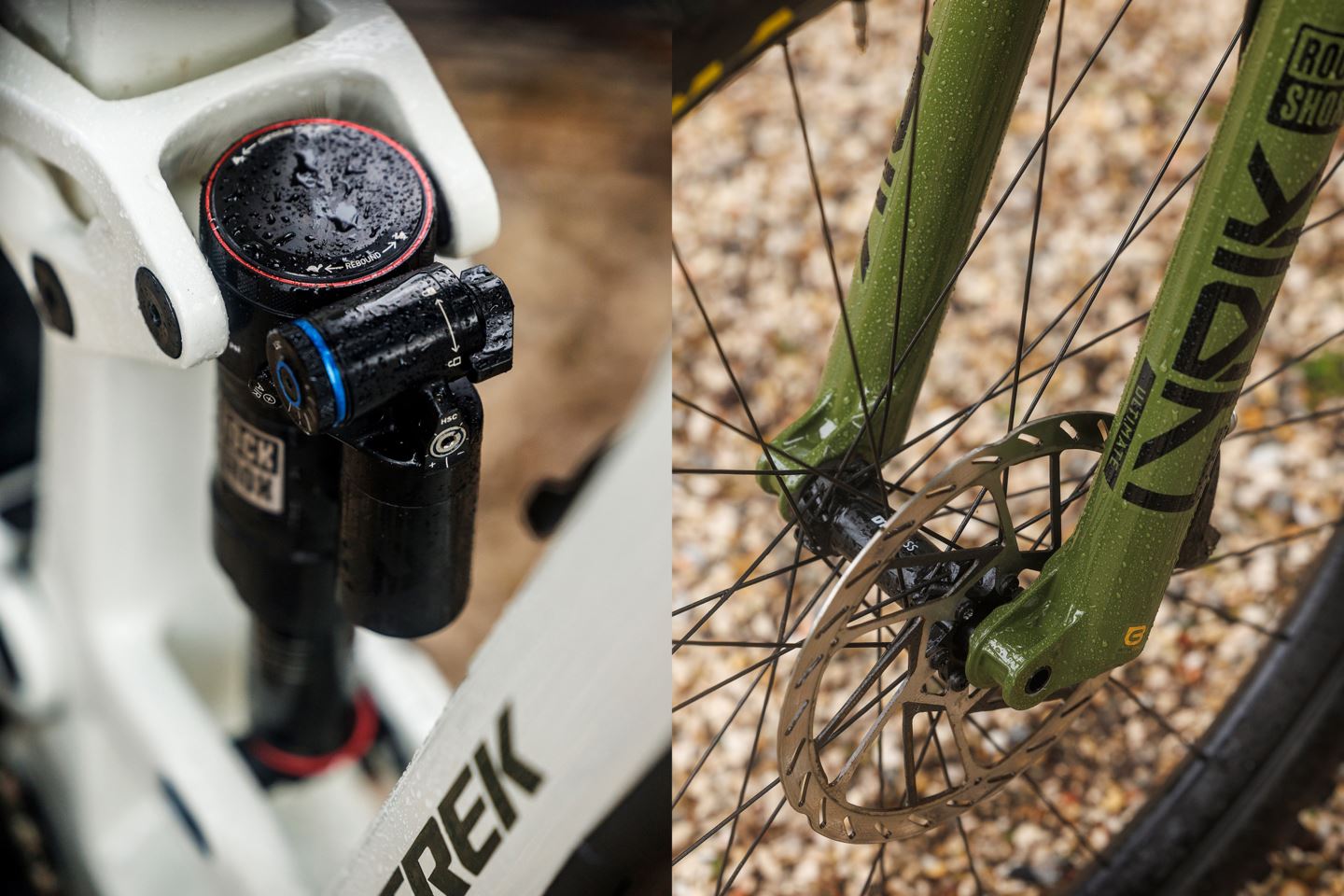 TO LET LOOSE AND RIDE WITH CÉCILE IS SO MUCH FUN. WE NEVER GO SLOW, EVEN WHEN WE'RE NOT TRAINING.

–VALI HÖLL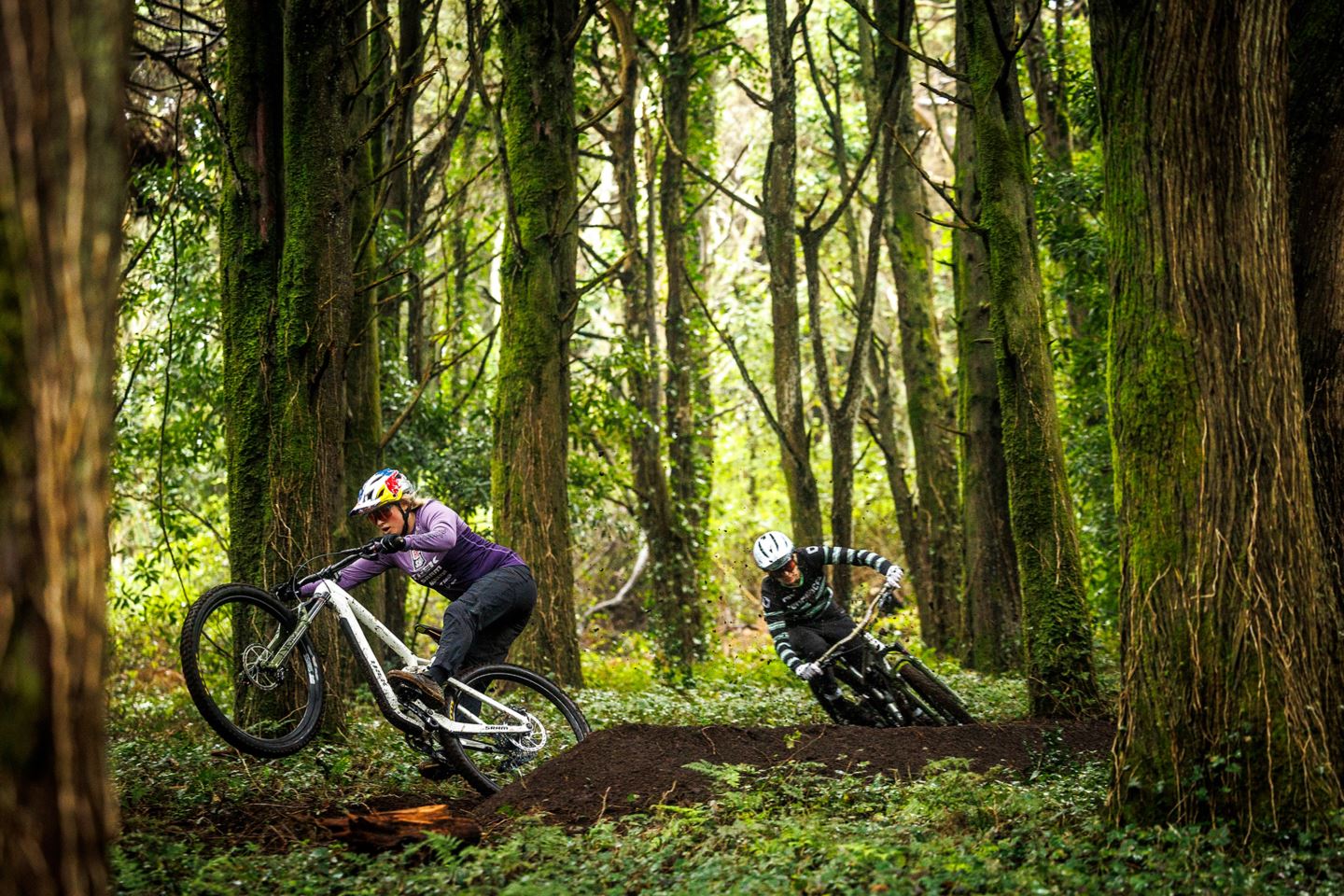 Cécile's Commencal Meta TR shares a note with Vali's bike—Lyrik Ultimate—and pairs it with Super Deluxe Coil Ultimate for the rowdy French lines she is famous for.
Whether these women are riding downhill bikes or trail bikes, they are some of the fastest riders in the world… and Lyrik instills confidence to charge techy lines and unpredictable terrain with chatter-free lyrikal bliss.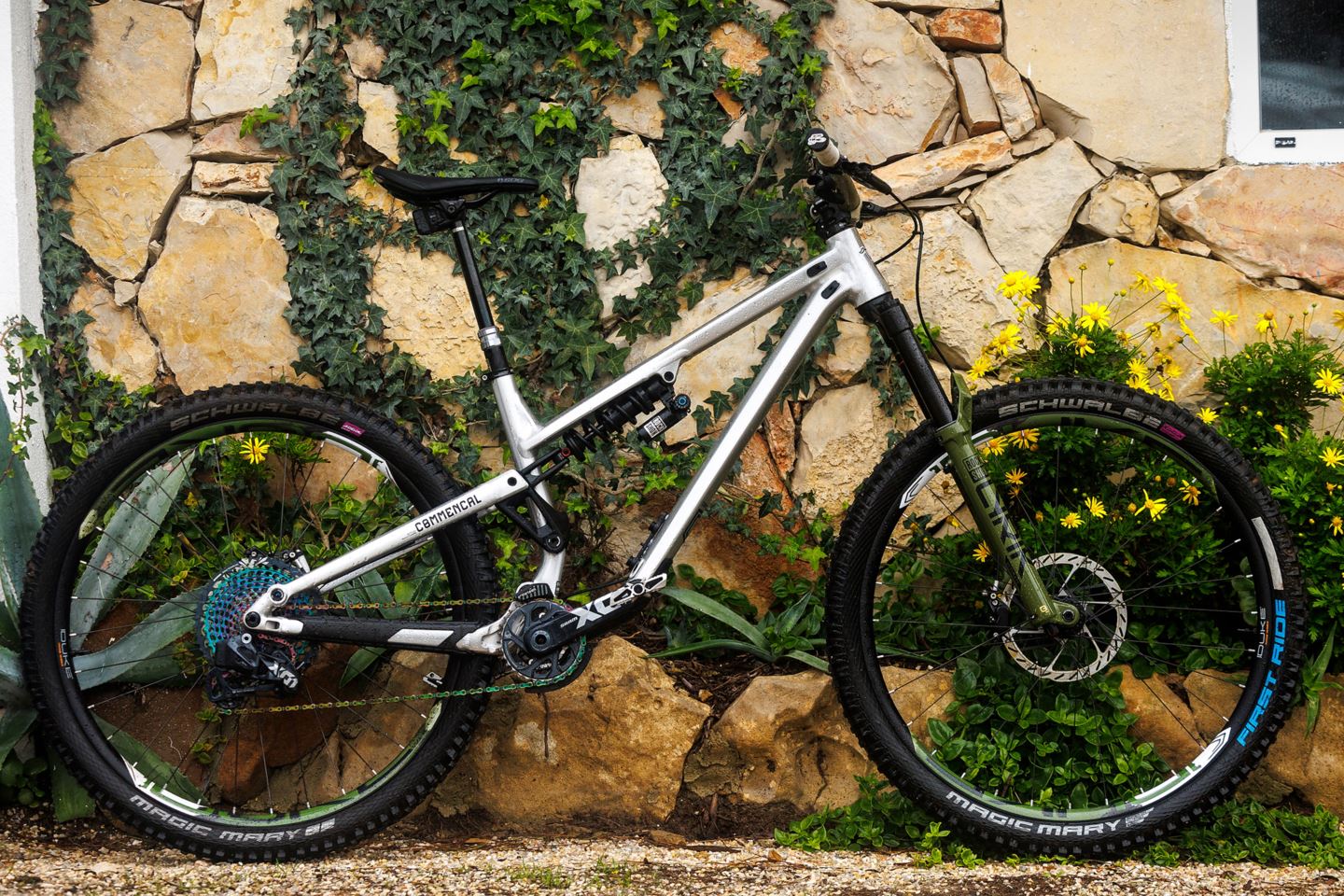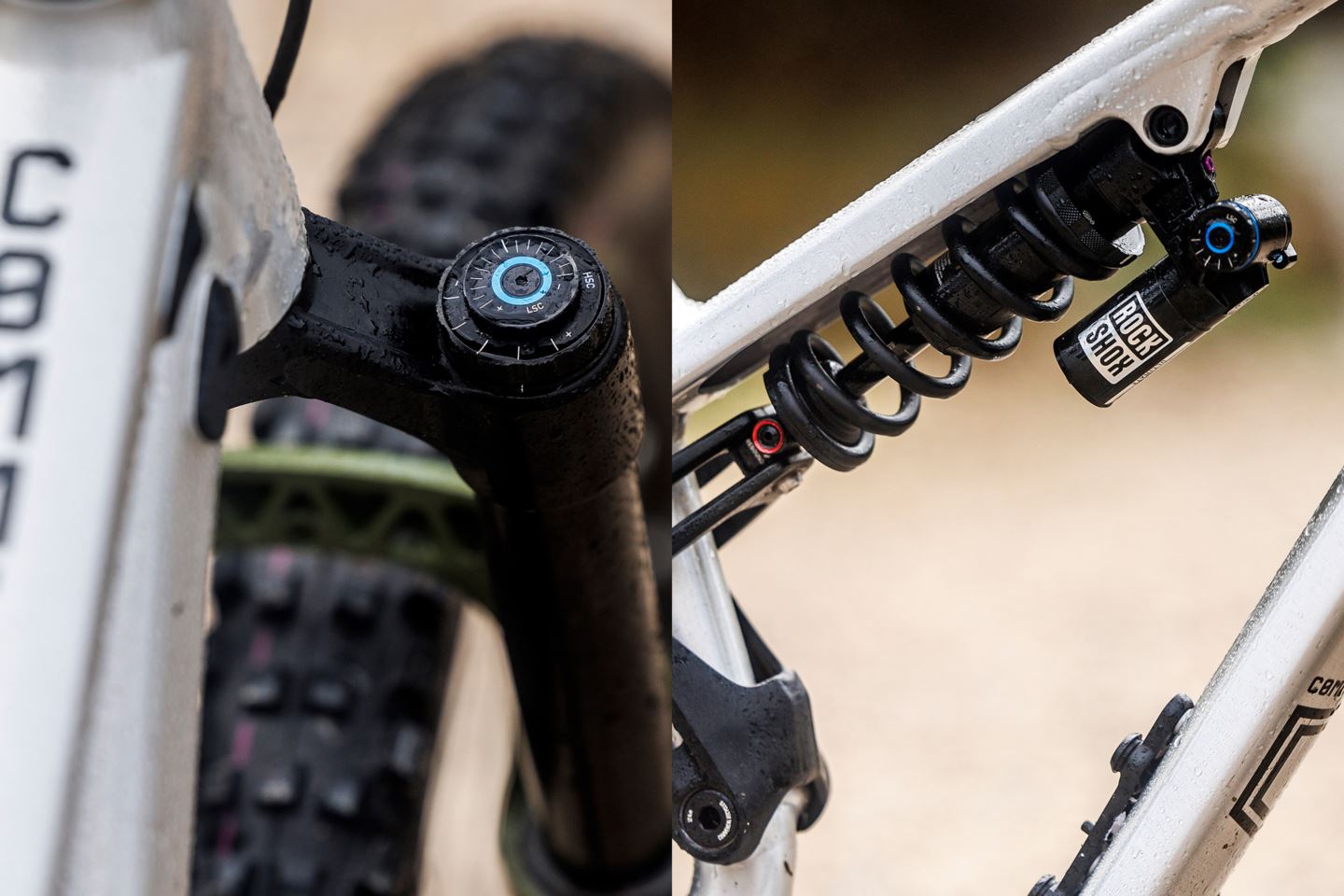 Next Track
Vali heads back to Portugal with the RockShox Trek Race Team for Team Camp and the first Class 1 UCI Downhill race of the season. It won't be long until Vali drops her next hit… the first episode of Season 2: Youth + Glory.
Stay tuned…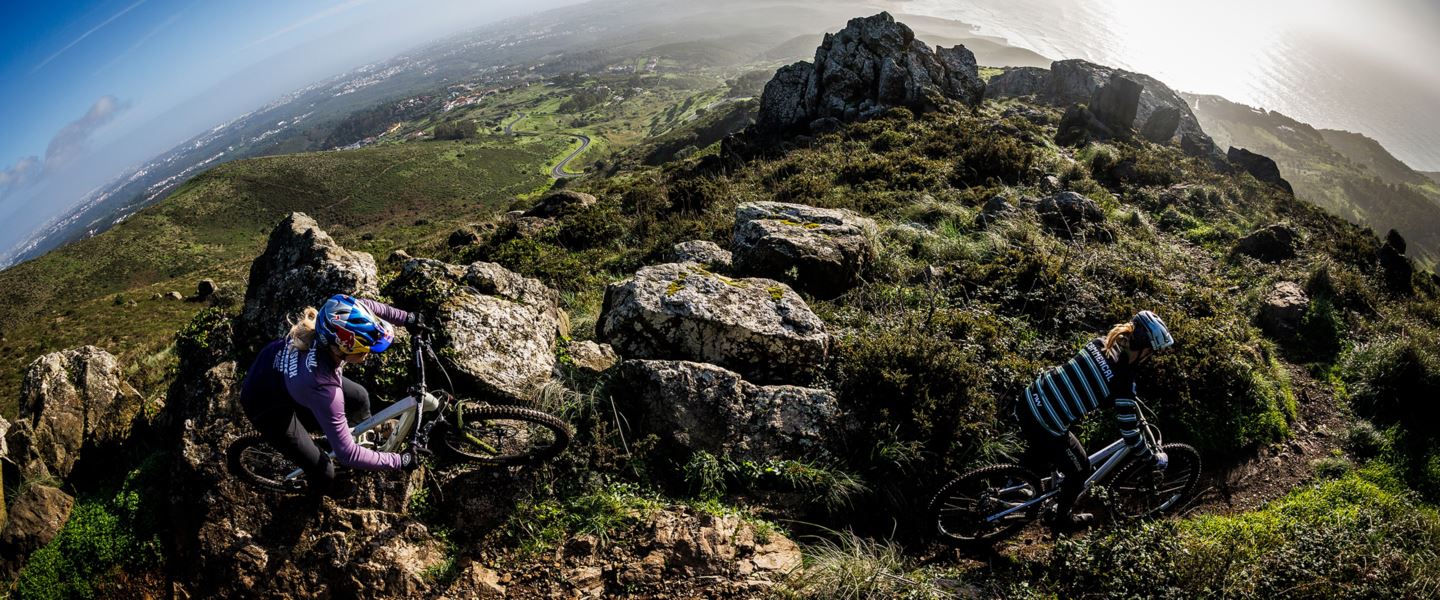 Video filmed by Kuba Gzela and edited by Mind Spark Cinema. Photos by Sven Martin. Words by Sarah Rawley.