In 1908, Camillo Olivetti founded Olivetti S.p.A. Although they eventually expanded into electronics like computers and calculators, their first product, the typewriter, remained the core of the company. In 1969, designer Ettore Sottsass developed the iconic Valentine, a red plastic travel typewriter that cemented Olivetti's reputation in the design world. Light, sleek and colorful, the Valentine is a benchmark of 20th century product design and has found its place in the collections of modern art museums worldwide.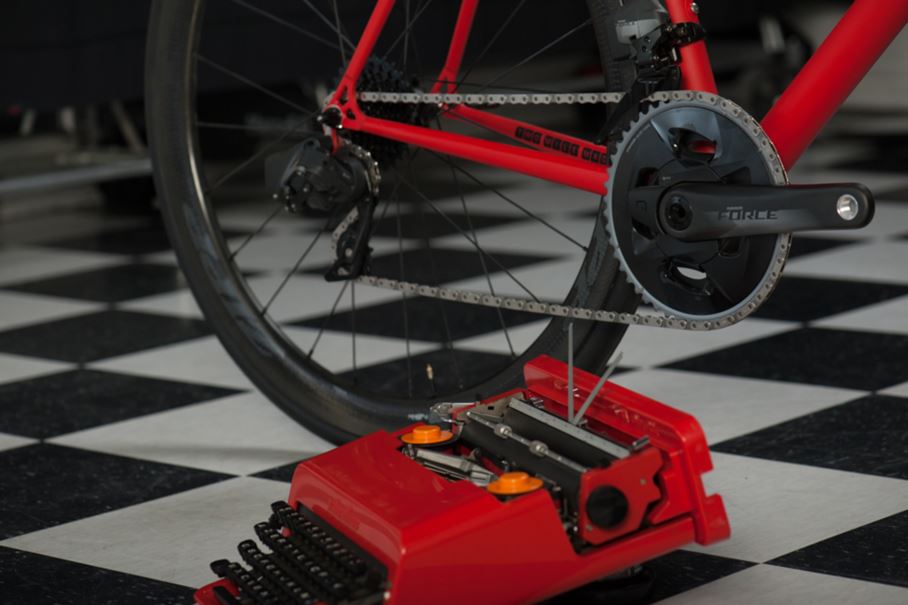 Camillo's great grandson Peter is a custom framebuilder in Boulder, CO, beautifully blending form and function like his family always has. When Columbus, another legendary Italian company, released their 100th anniversary Cento tubeset, Peter saw an opportunity to pay tribute to his family's Valentine. The road bike he built matches the Valentine's red color, with plenty of other details as well.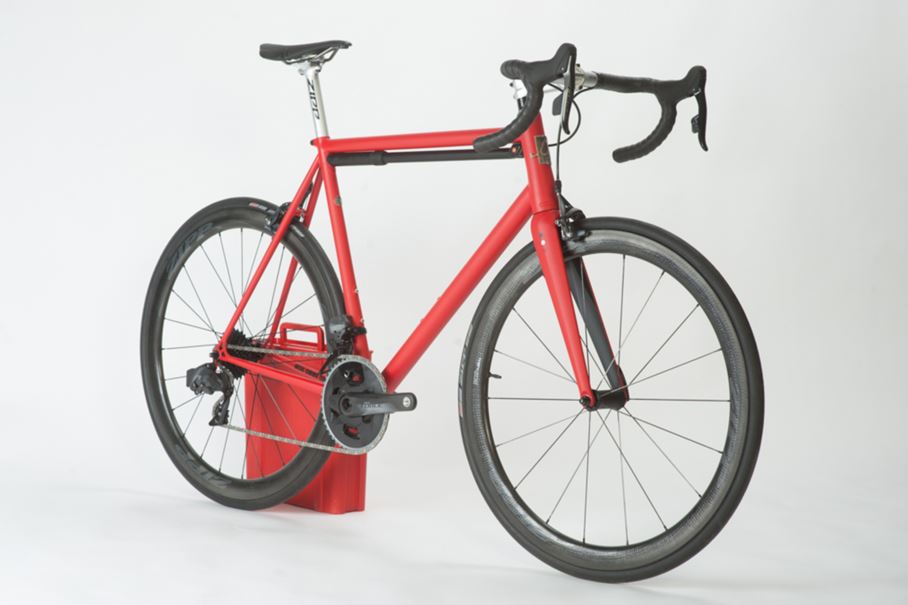 "The Olivetti logo for the bike is 'ghosted' similar to the logo on the front of the typewriter. The three dots on the fork mimic the three dots that indicated the color of the ribbon you were using. The orange dot on the pump is just like the ribbon caps. And the inside of the fork legs have a representation of the hammer arms that swing up when you strike a key" says Peter.