Veteran gravel racer Payson McElveen tells us what he demands from a pedal, and talks specifics from what he looks for in a pedal in events such as Mid-South, Unbound, and SBT GRL:
What features are most important for you when selecting a pedal for gravel riding and racing?
Durability, security once clipped in, weight, and soil clearance. Gravel is kind of a misnomer, because you encounter an enormous range of surfaces during these events. Sometimes it is nice, predictable gravel surfaces the whole time, but usually there's enormous variety between the events, and even massive variety within a single event. You just kind of need to be prepared for everything as an athlete, and your equipment needs to be prepared for everything as well.
What is your go-to TIME Pedal for day-to-day gravel riding and why?
The ATAC XC 12. It's sort of counterintuitive, but in my opinion, a pedal is something you
should be able to forget about once riding. One of the great things about gravel riding is that every ride is an adventure that keeps you on your toes. There's a lot to be thinking about during a gravel ride, so the more aspects of your equipment that can just be "set and forget," the better. For pedals, I love having the peace of mind to be able to just clip in and go. The ATAC XC 12 is just reliable. I've been using them for three years for everything from a rip to the grocery store to riding 257 miles across the volcanic highlands of Iceland, and not once had an issue. I've smashed them on rocks, buried them in mud, and won sprint finishes with them. And they're ridiculously light. They're ready for anything at all times.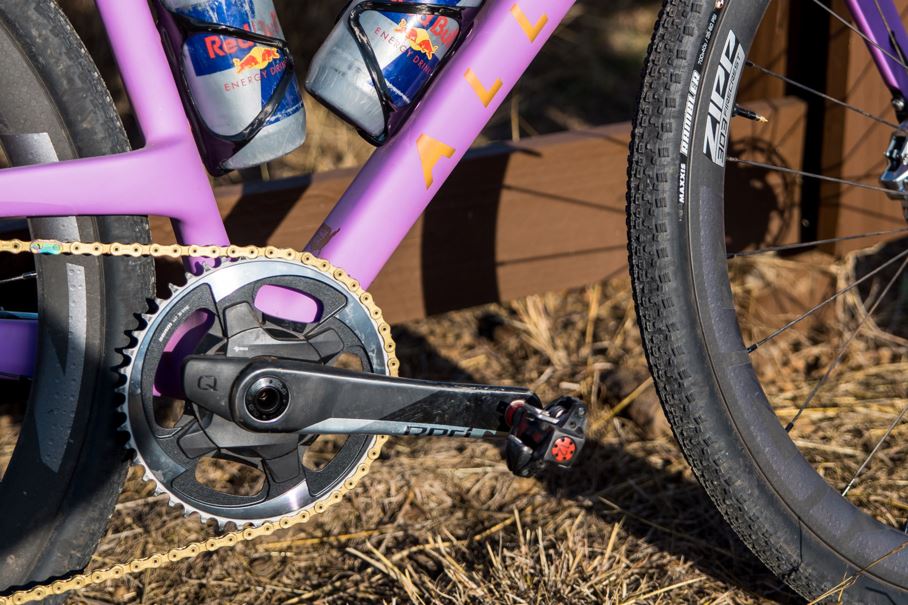 TIME pedals for gravel
In my mind, becoming very familiar with the feel of your equipment so that it can truly feel like an extension of your body is key.

–Payson McElveen
What is it about a course that determines how much float you want in a pedal?
I don't change float based on course. Pedal float, to me, is an aspect of bike fit, and I'm not someone that adjusts my bike fit really, regardless of what terrain I'm riding.
Do you use a lot of the available float in the pedal? Do you stay with the standard 13-degree setup?
I always use the 13-degree float. I like to be able to clip out instantly if I'm pushing through a turn and need to put a foot out quickly.
You rode the XC 12 at Mid-South gravel in Oklahoma and Unbound in Kansas, right? Why did you make that pedal selection?
Both Mid-South and Unbound have pretty unpredictable conditions. It can seem like a nice day out, and there will just be this random mud pit in a ditch you have to ride through. Like I said before, you just have to be prepared for anything in a lot of these gravel events, and so if I have to jump off at some point, I want to be able to clip back in quickly, even if my shoe is caked in mud.
And then you rode XPRO 15 at SBT GRL, a road pedal. Why did you make that decision?
SBT is a very fast, predominantly smooth race by gravel standards... it plays out much more like a traditional road race, and the speeds are more like a road race, too. In an event like SBT where aerodynamics and power transfer are crucial, and it's very unlikely you'll have to get off the bike at any point, the XPRO 15 is the ticket for me. Sure enough, I ended up in a sprint for the win at that one, and although I didn't have the legs to seal the deal this year, my equipment was geared toward making the most of a close finish like that.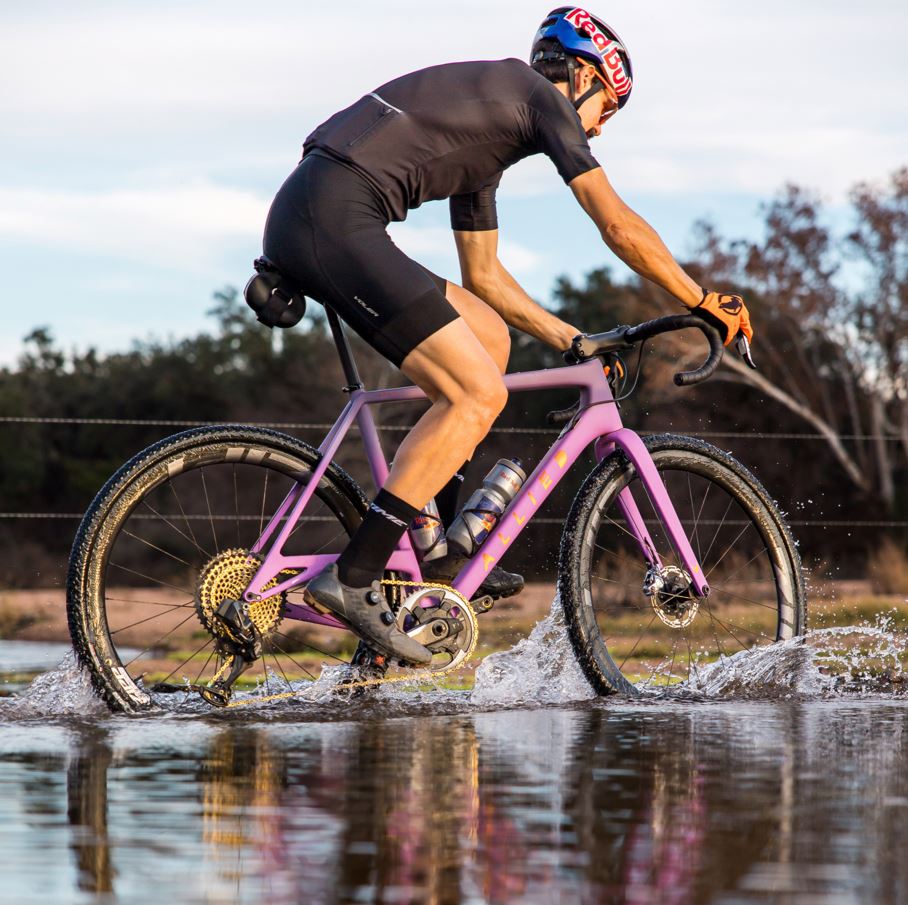 If a race like Mid-South was very dry? (Of course, it can be super wet and challenging), would you ever run a road pedal there?
Not with the current course. There is a small section of singletrack through a gully on the current course that most people are forced to hop off for. I'd rather be prepared equipment-wise to be able to hop off and run through that section if someone in front bobbles and I don't have the opportunity to ride it. It might sound crazy that I'd based my pedal selection on literally a 10 second section of a course (during a race that lasts a total of 18,000 seconds!), but those 10 seconds could literally define the race. The largest climb of the day comes directly after that gully section, and it is where the front of the race was reduced down to about eight riders. You're constantly making calculations on equipment based on where you think the crucial points of the race might happen.
Riders are often hesitant to switch pedals. How was your transition to TIME?
Honestly, so easy. The clip-in feel was slightly different than I was used to, but I think it took max 3 rides until it felt second-nature.
What problems with pedals have you experienced in the past, such knee pain?
Knee pain, yes. Which was actually related to the other issue, which was durability. The whole reason I decided to try TIME in the first place is I was having major durability issues with the spindle of a different pedal brand. The play that would develop left me susceptible to knee tendinitis, and on three separate occasions, the pedal actually just ejected off the spindle. The third time it happened, I'd had enough, and decided to make the (at the time) very scary decision to try different pedals for the first time in 10 years. And then once I'd tried the ATAC XC 12, I was just like: "Damn, why didn't I do this years ago?"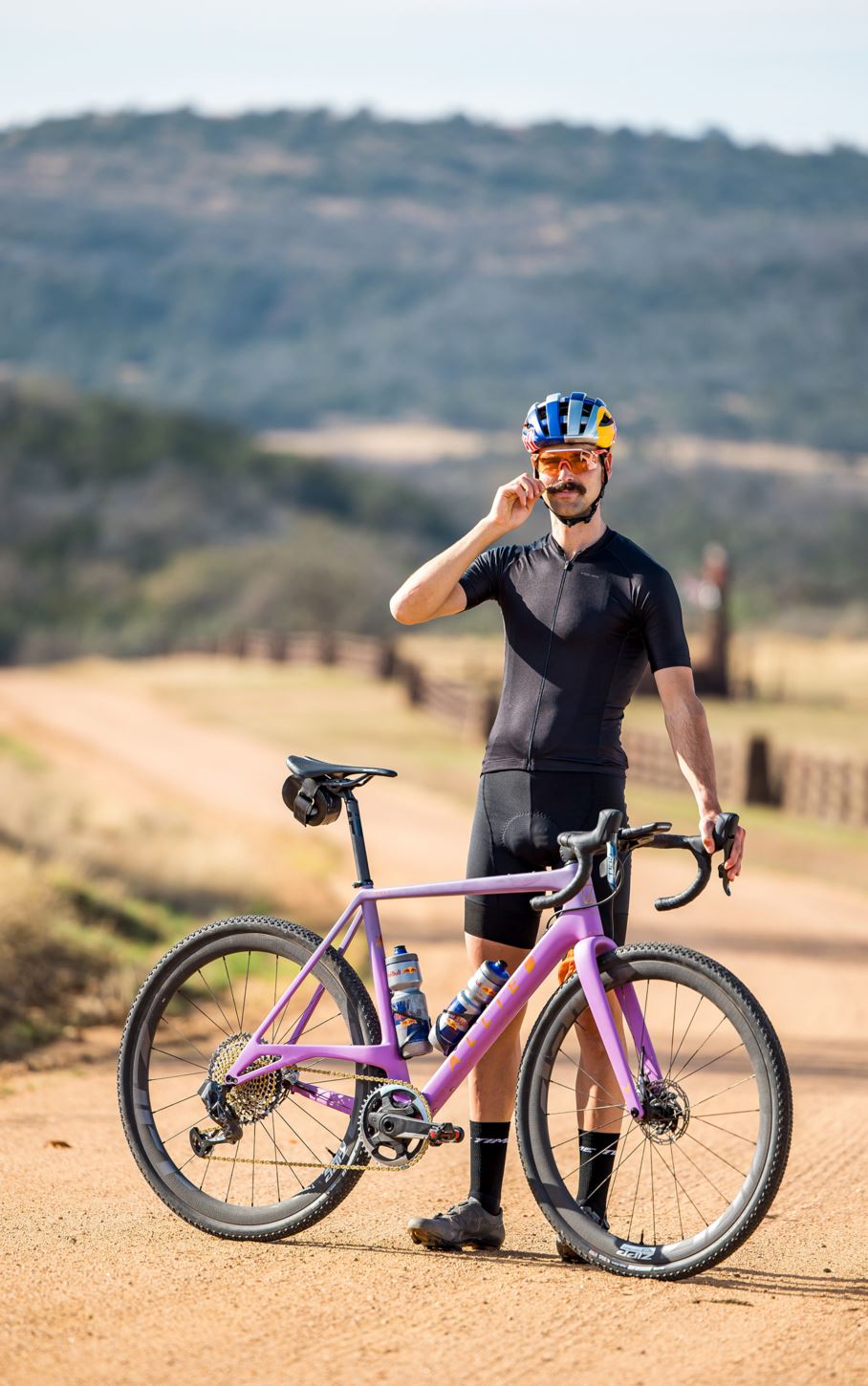 TIME for gravel with Payson