SRAM eTap AXS now gives triathletes and time trialists more choices to configure their perfect drivetrain. Our X-Range gearing offers wider range and more useful gear progression, more shift settings and more options than ever before.
The aerodynamics and simplicity of a 1x drivetrain have now come to electronic shifting. By pairing the 330% or 360% range of a 10-33 or 10-36 cassette with a 48 or 50 tooth direct mount chainring, you'll always be in the right gear on your favorite course. Five 1-tooth jumps in the sweet spot of the cassette allow you to fine tune your power output at critical moments, with more meaningful jumps available as the road goes up. A damper in the rear derailleur, fluid in RED and Force, and a spring clutch in Rival, provides lightweight chain management. And the Quarq DZero power meter integrated into the ring provides accurate power measurement (+ or – 1.5%) in an accessible and lightweight package.
If you like 2x drivetrains, the closer chainring combinations and 10-tooth start cassettes of X-Range gearing mean tighter jumps while still offering more range. Enhanced shift options, like fully sequential shifting, or an automatic compensating shift, can be turned on with the AXS app, your control center for tailoring your drivetrain specifically for you.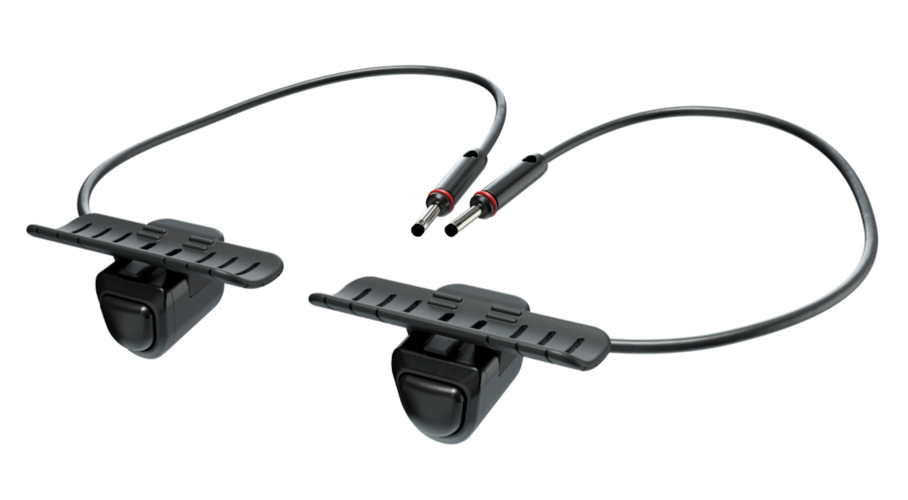 To dial in your cockpit, our eTap MultiClics remote shift buttons are a perfect fit for base bars and eTap Clics seamlessly integrate into the ends of aero extensions. Riders looking for the absolute cleanest cockpit setup will love our sister company Zipp's new VukaShift AXS 90 aero extensions. These extensions have the brains of our eTap AXS BlipBox built right into them for the sleekest setup possible. For bikes with traditional aero extensions, the eTap AXS BlipBox is compact and can be easily tucked away in a TT/tri bike to reduce aero drag.

Riders searching for added control can use the AXS App to personalize the function of eTap MultiClics and Clics. On the braking side of the equation, our S-900 Aero HRD hydraulic disc brakes provide the ultimate in power and modulation for today's disc-equipped superbikes.