When SRAM launched the original RED eTap in 2015, one of its most exciting features was that it was wireless. Now, we've taken eTap wireless to the next level with AXS. AXS is SRAM's bike component integration system that connects electronic bicycle components and software.
Even if you ride a bike to escape modern technology, here's how AXS can improve your ride:
CONTROL
AXS lets you connect your AXS-enabled components to a mobile app, where you can assign custom actions to your controls. Everything speaks the same language, and you can even combine road and mountain bike parts to build the party bike of your dreams.
PERSONALIZE
Wireless controls open the door to new levels of customization. With AXS, you can personalize your component behavior to match your riding style and preferences. Turn on enhanced shifting modes, or reassign shifting actions. (More on that later.)
MEASURE
The AXS Mobile App and AXS Web App allow you to monitor your bike's performance and readiness. It's an easy way to keep tabs on your battery levels—including the CR2032 batteries in eTap shift levers—and keep AXS component firmware up-to-date. AXS Web analyzes your ride files specific to shifting, gear use, power zones, and tire pressure, so that you can quickly and easily learn more about how your bike is working for you and consider adjustments.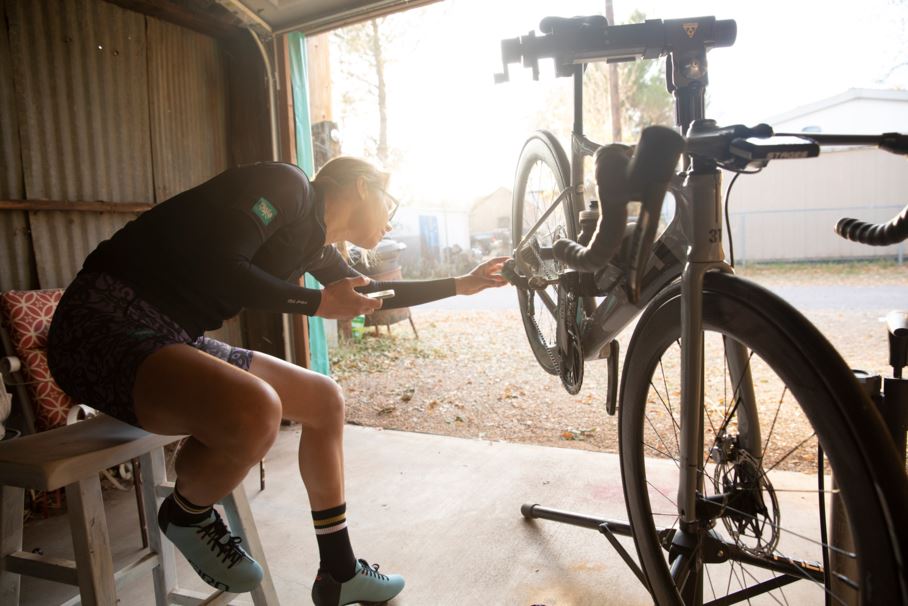 SRAM's approach to design is always about simplifying the complicated. So even while AXS brings a lot of new options and potential to the way you can build and ride a bike, we were determined to only add features that are truly meaningful to the rider. It's not tech for the sake of tech. And, you don't even need a smartphone or the AXS app to enjoy many of its features and benefits. You can change shift behavior directly through the components themselves as well.
One of the highlights of AXS is the ability to personalize shift settings. Turning on Enhanced Shift Mode gives you access to two shift settings.
Sequential shifting activates the next available gear using the assigned upshift and downshift buttons. Automatic actuation of the front derailleur keeps your gear ratio and pedaling cadence steady. You can still manually command a front shift if you need to.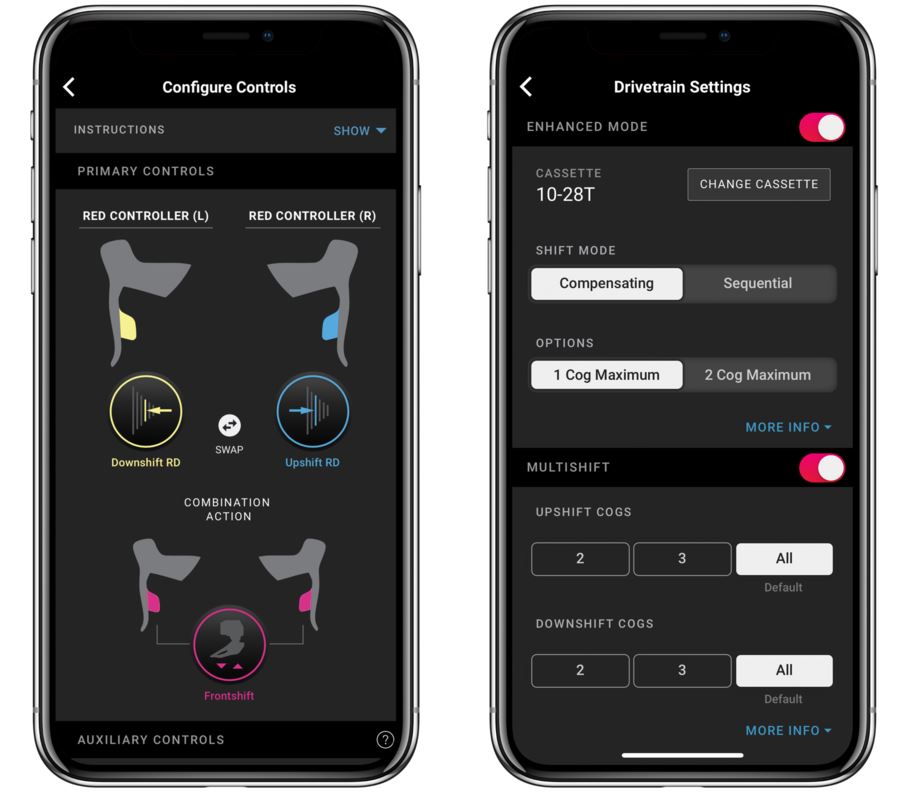 Compensating shifting smooths gear transitions. When a front gear change is performed, the rear derailleur compensates for the large change in gear ratio by shifting one or two cogs (you get to choose how many), keeping your pedaling cadence steady.
Within the AXS app, shifting actions can be reassigned to new buttons on the shifters using the Configure Controls environment. This mode allows riders to have the most control over how and when they shift. Want your right eTap shift lever to shift to an easier gear instead of a harder one? Or to raise and lower your wireless-electronic dropper post from your levers? Yeah, AXS lets you do that.
Whether you're a technophobe or a technophile, AXS is here for one sole reason: to help you forget about bike parts, and simply enjoy a better bike ride.