What do you think of when you think of gravel riding? Are you linking tarmac and packed dirt on rides through your neighborhood? Are you charging down trails that were previously the domain of mountain bikes? What makes gravel so exciting is that everyone can take a unique approach to it, and with those approaches come unique needs. There really is no wrong way to gravel! But what unites all gravel bikes is that no matter what needs you have, a component from the XPLR collection will improve your ride.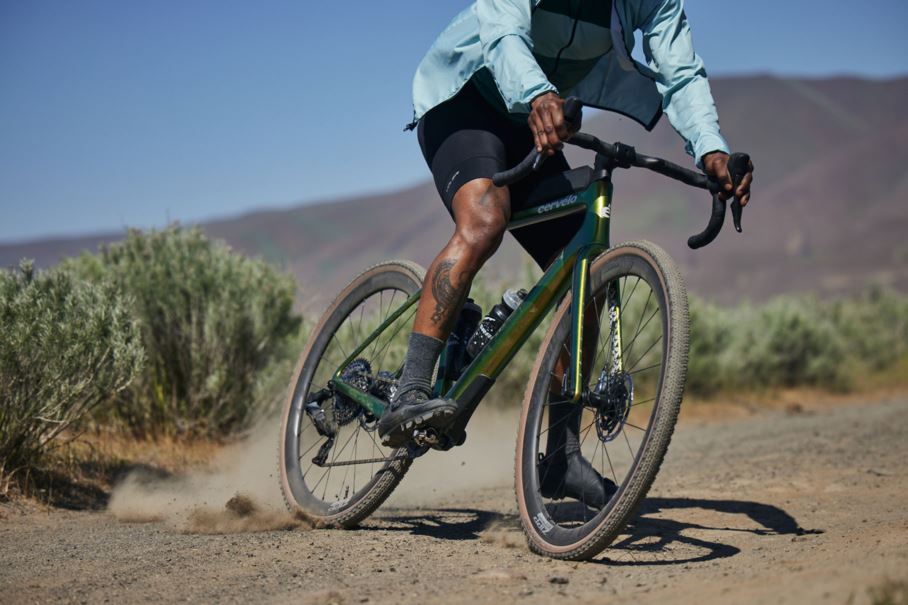 We're going to walk through four builds using XPLR to show how you can pick and choose the right parts to achieve your build. We'll start at the racier end of the spectrum and get progressively chunkier as adventure calls. A particular build may speak to you, but don't be afraid to take your own path.
For those speed demons looking to stay at the pointy end of a gravel race, or constantly mix smooth dirt into their road rides, this is the build for you. Riding fast in a group on packed gravel, aerodynamics still play a big part, so not only is the frame aero, we've gone with Zipp 303 S wheels for a little more wind-cheating capability. An XPLR drivetrain makes perfect sense on a racy build like this, the 10-44 cassette paired with one of our bigger chainring options. A 42-46T ring is probably your speed if this is your type of gravel. It'll give you the top end you need while still offering plenty of climbing range for a fit rider.

A gravel bike may need to tackle a variety of pursuits and this one strikes the perfect balance. For someone who spends some time going fast on tarmac but needs to stay fresh on long gravel epics, this build will fit the bill. A frame with big tire clearance for traction in a variety of conditions, but still with some aero touches, promises both speed and traction. It's mated to an XPLR drivetrain with a chainring on the smaller end of our range—like a 38 or 40—to keep the legs spinning when fatigue sets in. The 101 uses a single wall rim that pivots at the spoke nipple, absorbing chatter, increasing grip and trading aero for all day comfort. This build will keep you fresh and fast over 200 kilometers, doing a little bit of everything well.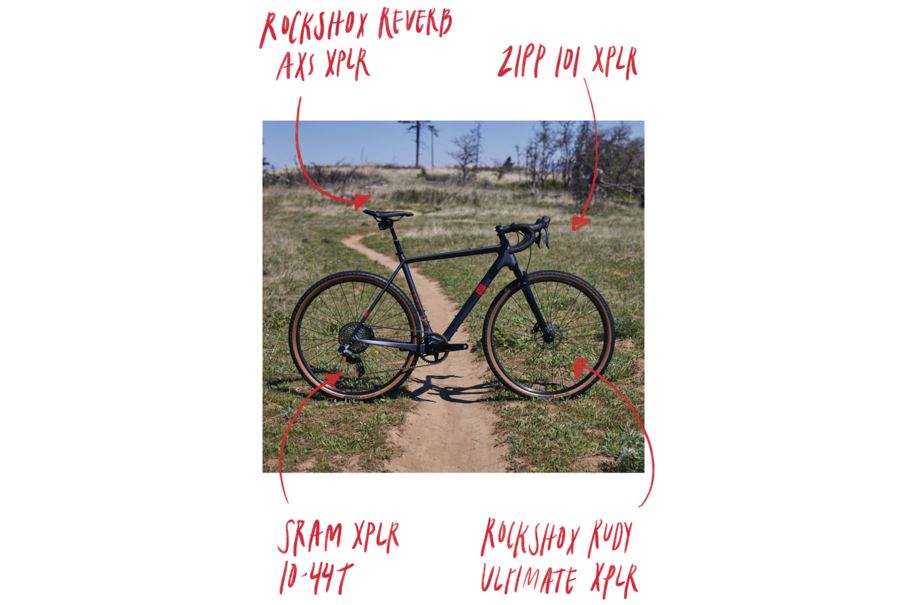 Are your tires on dirt more often than not? Does that dirt get steep, rocky, or rooted at times? Every single bit of the XPLR family is going to improve your ride. The XPLR drivetrain puts you in the gearing sweet spot with the full range. The 101 XPLR wheelset and Rudy suspension fork will reduce fatigue and keep you fresh during that insane endurance gravel race you signed up for, not to mention keeping your tires locked onto the trail. Sure, gravel trails may not be as technical as modern mountain bike trails, but using the Reverb AXS XPLR dropper post to reduce your center of gravity might just be the difference between shredding a descent and going over the bars. And now that your confidence is sky-high, maybe this thing can handle your local singletrack.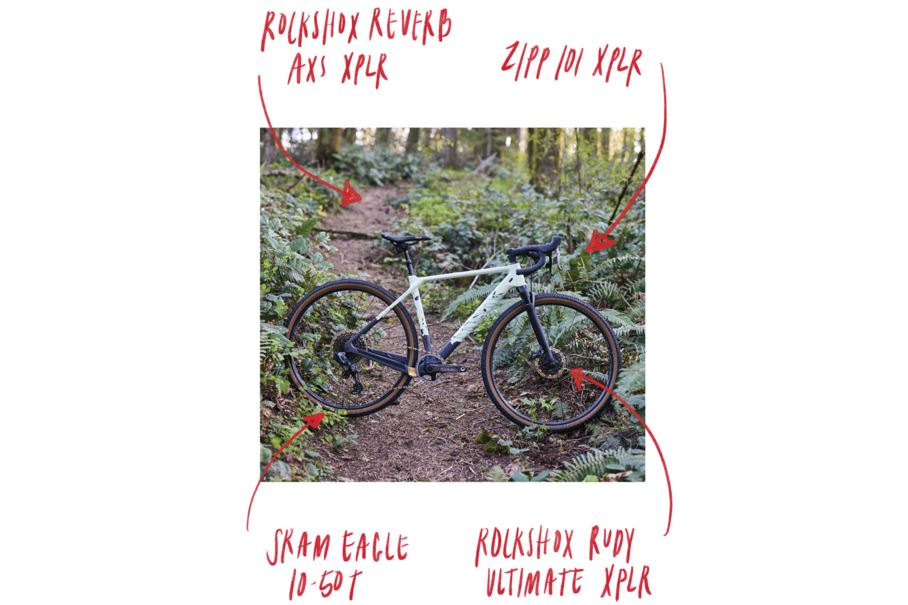 You have the Rudy and the Reverb, your tires come from the manufacturer's MTB line. You have three bottle cages and just as many bags. And is that a tent? You've clearly decided to push the envelope of what a gravel bike can do, so it may be a good idea to add a few more parts commonly associated with mountain bikes. Enter the adventure build—our dropbar shifters paired with an Eagle AXS rear derailleur, cassette, and chain. Now with a 10-52 gear range you can spin up any climb, even with a sleeping bag, stove, and your favorite spork strapped to your saddle. Would a mountain bike be more appropriate? Certainly not. This will still be your best bet when you're tapping out the miles. But it blurs some lines for sure.
Don't feel constrained to these four examples we've shown. We make 16 chainring and 8 cassette options, so your possibilities are nearly endless. There's truly no wrong way to gravel, so follow your heart. And hopefully it takes you to a nice dirt trail somewhere.