Whatever you want to do on a drop bar bike, Force AXS is here to ensure you get the most out of your ride. This groupset is purpose-built to optimize your performance, from the spiciest of crits to the steepest of dirt roads. With gearing combinations for every kind of rider, Force AXS prioritizes precision and personalization so you can focus on the road ahead. It's time to meet Force AXS.
Find Your Force
Whether you plan to run 1x or 2x for road or gravel, there's a Force AXS build for you. However you choose to configure your Force, you'll enjoy intelligent gear ranges, redesigned hood shapes, and the consistent curve of hydraulic stopping power. We'll cover a variety of options possible with Force AXS, starting with ones that favor pavement and working towards those that thrive in the dirt. Your favorite Force setup awaits:
2x Road Race
When you dream about a road bike, it has to be lightweight, precise, and as fast as it is aesthetically striking. Force AXS makes that dream a reality. You'll experience the most direct and precise front shifts no matter where you are on the cassette thanks to a refined front derailleur cage design. Combine that with a stiffer and lighter integrated chainring design to eliminate flex and ring deflection during hard shifts. The harder the ride, the more Force AXS shines.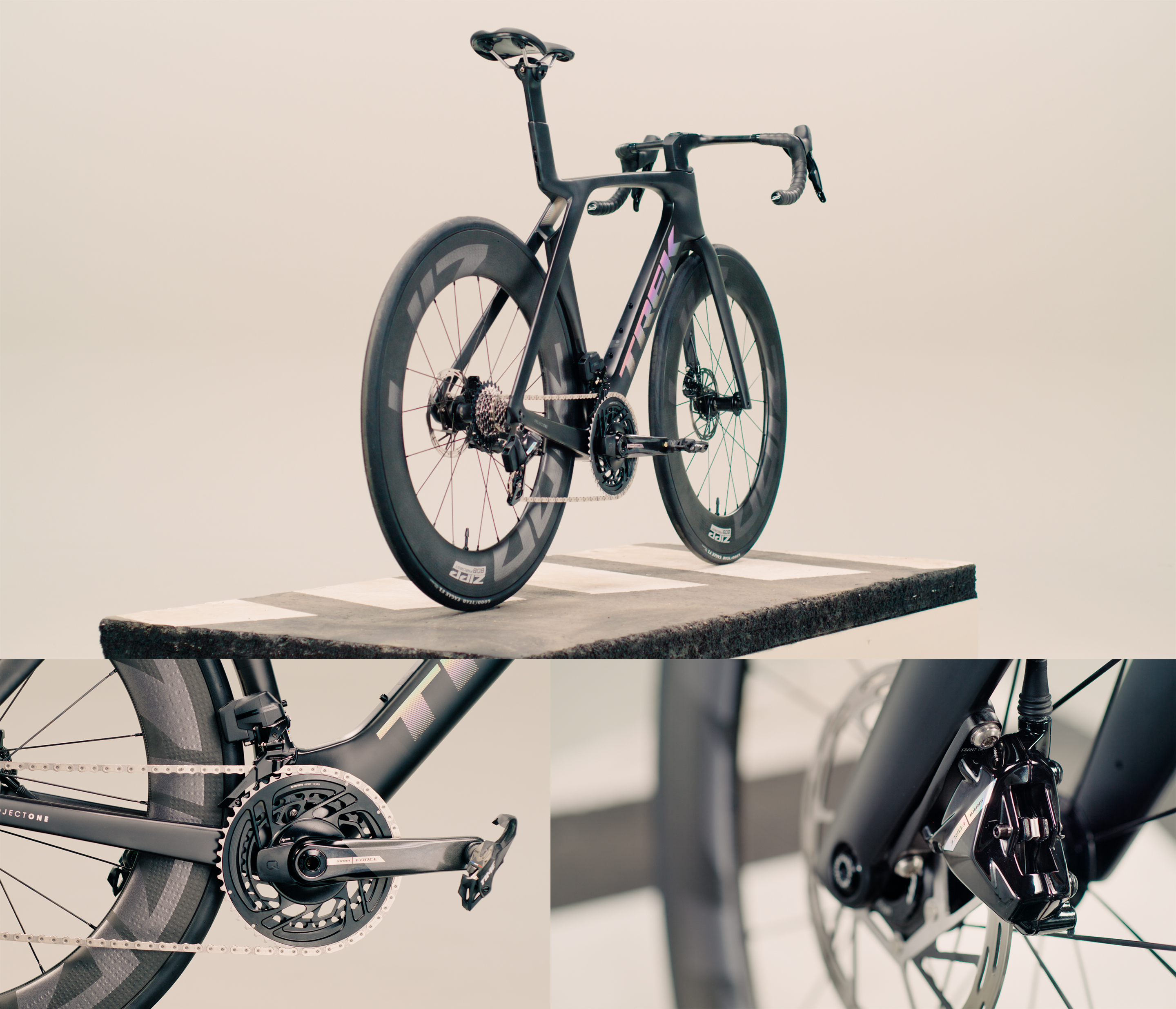 1x Road Race
The need for speed is strong with this one. For single-ring simplicity and aerodynamic efficiency, a direct mount aero chainring or power meter gives your Force AXS crankset an extra edge for those fast, flat crit laps or time trials. To compete with sprint specialists like L39ION of Los Angeles' Cory Williams, you'll want to consider mounting a 48T or 50T to your Force AXS cranks.

2x All-Road
Drop bar bikes are more capable than ever, coming with bigger tires and wider gear ranges. Should your road ride go a bit off road, Force AXS 2x is more than up to the challenge. The 48/35T or 46/33T one-piece chainrings mated to a 10-33T or 10-36T cassette are matches made in rough-road heaven...Even if the grade to get there surpasses 15 percent.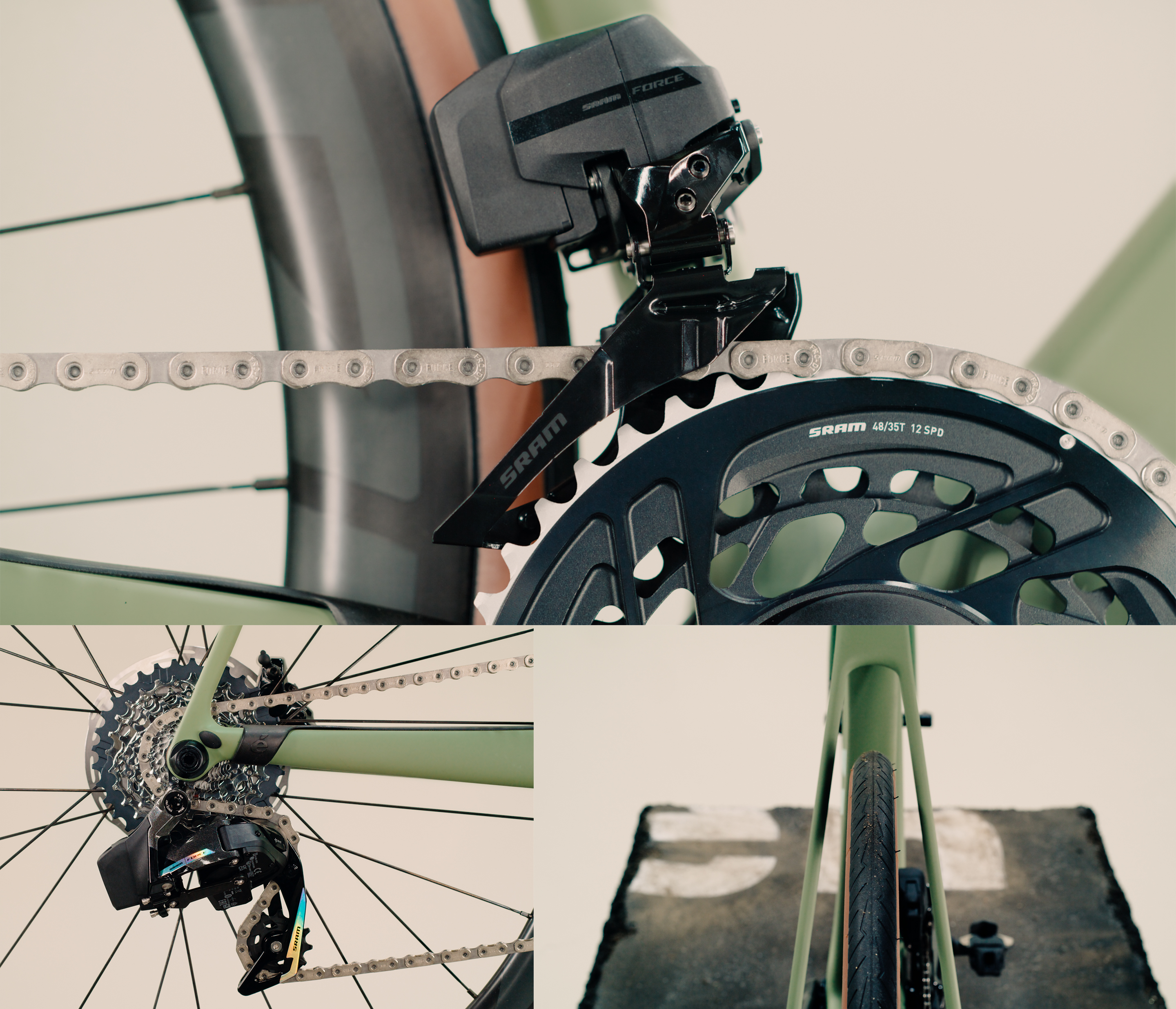 1x All-Around Gravel
The all-around versatility of a Force XPLR AXS drivetrain gives you big range for steep gravel grades and tight jumps for fast riding on pavement. This 1x-specific group targets a sweet spot of gravel gearing with a 10-44T cassette. Also compatible with a 10-36T, the XPLR rear derailleur is at home at the pointy end of a gravel race and at the tail end of an all-day fondo. Add a RockShox Rudy XPLR suspension fork and you've got the ultimate gravel grinder.
1x Adventure Gravel
So you're a multi-day off-grid kind of adventurer, huh? Your favorite rides have the biggest climbs and the gnarliest terrain, which beg for the maximum gear range of a mullet drivetrain. Making this so-called mullet is simple: Pair your Force AXS road shifters and 1x crankset with an Eagle AXS mountain bike derailleur, cassette, and chain. No matter how rugged your route gets, this robust setup can handle anything.