Rival eTap AXS is all about experiencing a better bike ride, and there's no better way to enhance that experience than with a buddy by your side. We asked a handful of our SRAMbassadors to equip a best friend with their first electronic group and share their stories as part of our Rival Buddy series. Next up: SRAMbassador Natt Williams and Matt Wallis and their matching Rival/GX AXS adventure builds in the U.K.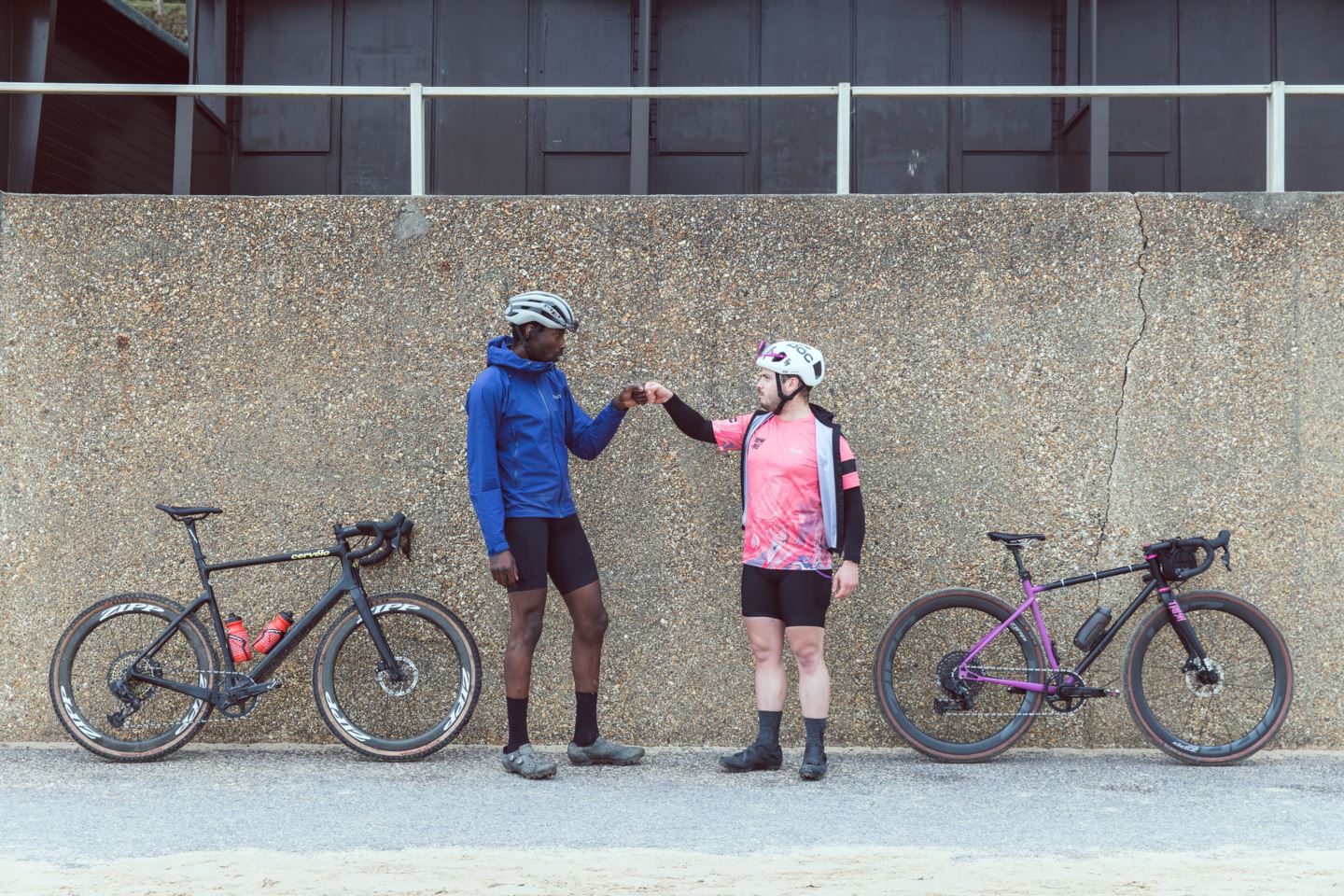 How did you become buddies?
Natt: Me and Matty go a few years back now. We became buddies leading rides around the London and Surrey area and on rides in Mallorca, Annecy, The Pyrenees, just to name a few locations. What makes our friendship special, Matt lives and breathes the adventure cycling culture. Ultimately having a good time on two wheels is his motto. He's a super positive gentleman and gets along with everyone, he's hugely knowledgeable about bikes, which helps, but what makes our relationship tight is we've both got one another's back and continue to push each other's passion of cycling through our stories and desire of adventure in the most challenging places in the U.K. and abroad.
Matt: Natt inspires me constantly with his adventures. We're always chatting about all the new kit that makes them possible and dreaming up new ways of testing it all out. Bikes strengthen our bond by being the conduit we need to satisfy our need for adventure. When living in London, it's one of the easiest ways of getting out of the city and seeing the great outdoors.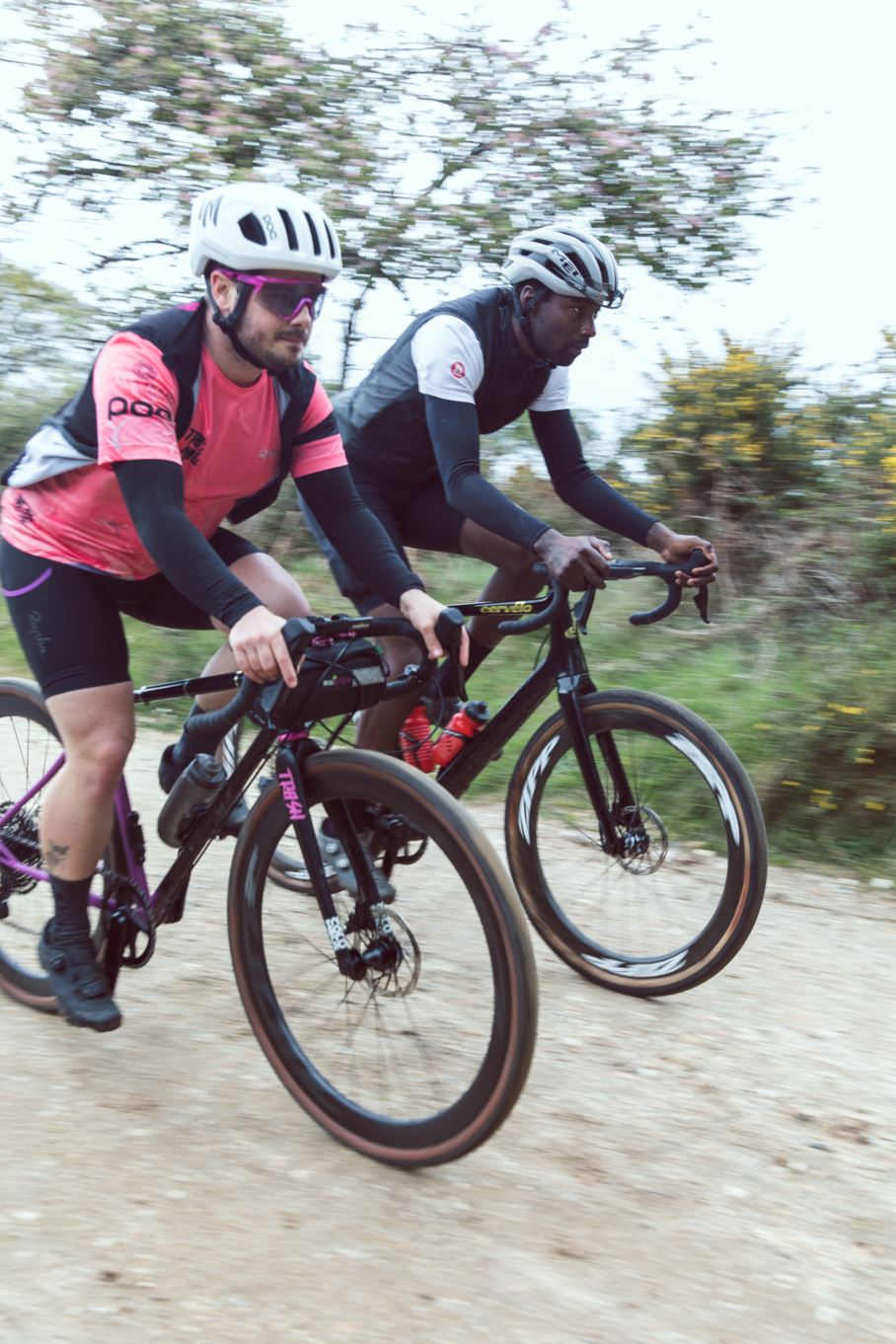 Matt (left) and Natt (right) set out to explore the Jurassic Coast, Purbeck Hills, and Studland Heath.
What is your bike background?
Natt: I'm a multi-disciplined solo adventure cyclist that relishes long days in the saddle, making new memories on my bike, visiting new places (the more remote the better) and would pick 4-season insulation over 4-star accommodation every time.
I received a RED eTap AXS groupset this year and loved it so much that I built the rig that got me across Iceland with a mixture of Force eTap AXS and Eagle AXS components and was amazed by its capabilities and durability in the harshest conditions. I'll be using both SRAM GX Eagle AXS and Rival eTap AXS components on my gravel bike-packing steed which will suit my type of riding perfectly.
Matt: I started with riding bikes both for sport and to get around as a kid. I'd ride the local track with my club and generally use a bike as my ticket to freedom and adventure from then through to my early teens. Rugby then took over for a few years, but at my least physically active point in University, I hopped back on a bike to get some fitness back. I discovered it's the greatest way of meeting new amazing people from all walks of life and I haven't looked back in the 10 years since! Road, track, gravel and MTB… I've yet to find a form of cycling I don't love.
When I originally built up my steel Summus frame, it was a world before any AXS groupset had been released. I'd mixed up some other SRAM equipment and come up with a 1x gravel setup and was amazed at how capable it was. Installing and riding the Rival AXS groupset was an amazing experience. It took everything I'd craved for and made it happen.

Natt: Recently, Matt had a few bikes stolen from his home, so I wanted to help get him back on the road. Call it perfect timing with the launch of the all new Rival eTap AXS and GX Eagle AXS components...The ideal remedy and mega upgrade for his remaining hand-built gravel beast, the Summus.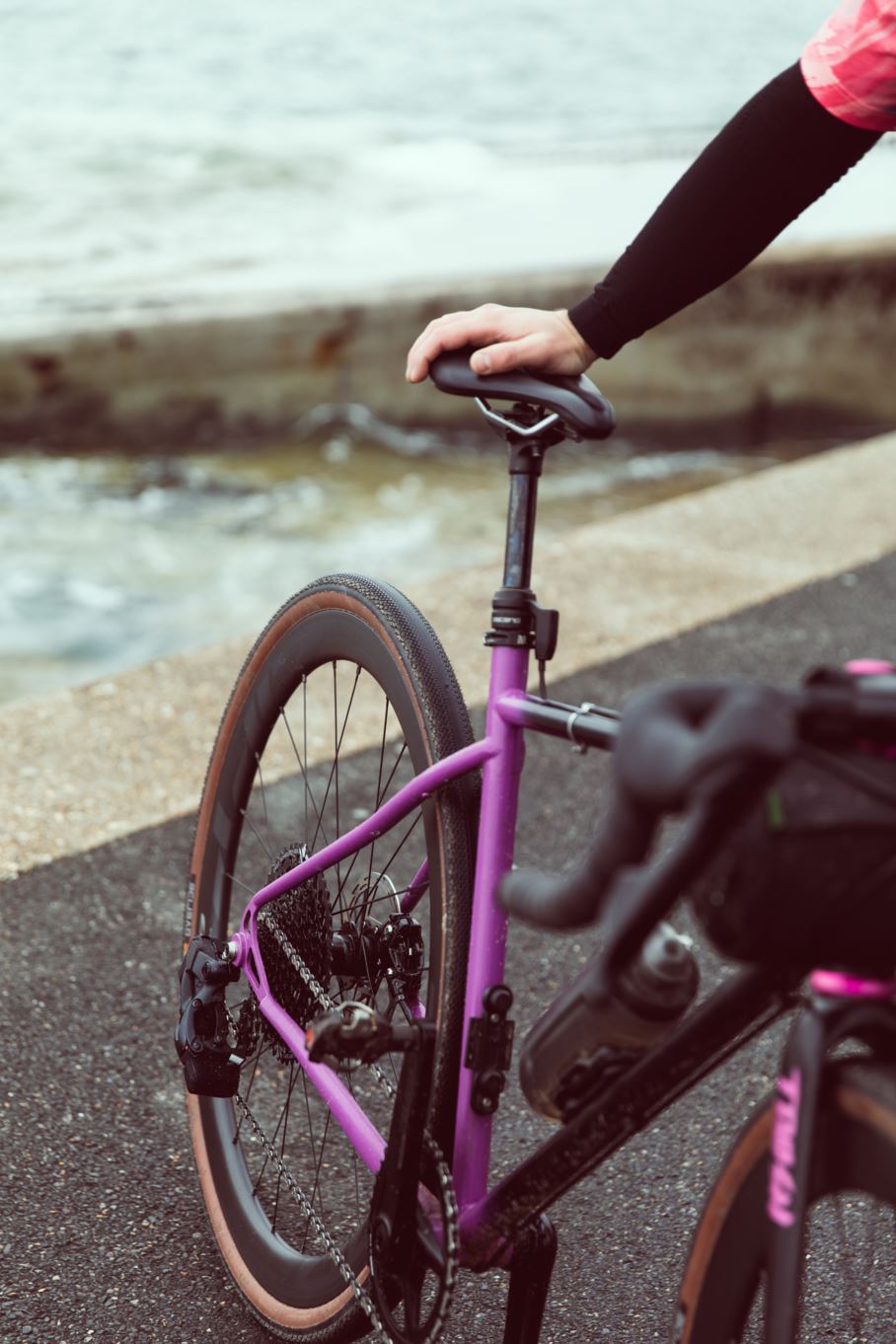 How do bikes strengthen your bond?
Natt: Our bond has grown tremendously so, from leading clients on organised rides to going on multiple bike-packing trips together. You really begin to know someone's personality better on the road, and Matt is just like me. He has a fond excitement for adventure and escapism, the challenge in completing the trip, the wild and primal feeling of sleeping rough and cooking your own food, and deals with issues like such a gentleman.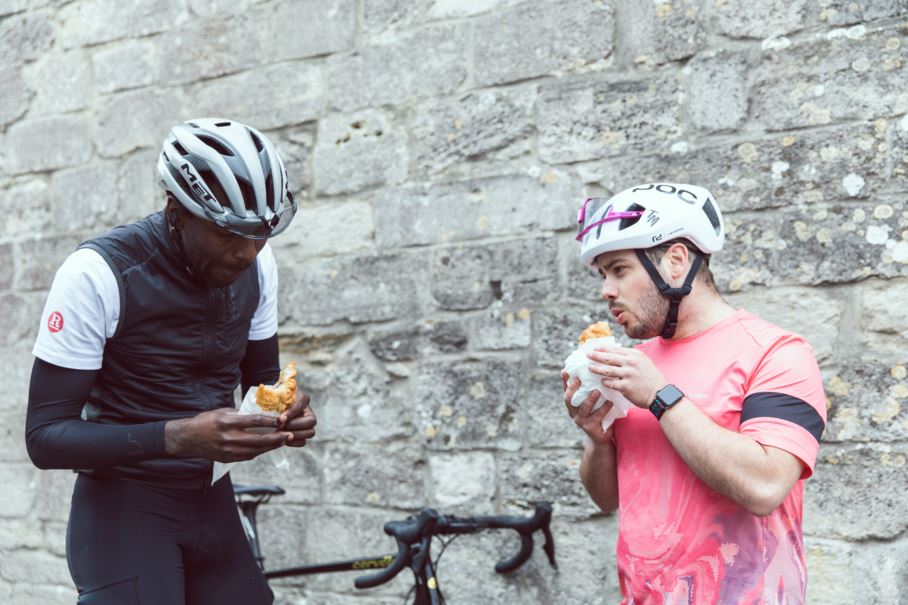 I think our friendship through cycling is special because it's completely without competition. Both of us are just purely stoked on each other's routes.

–Matt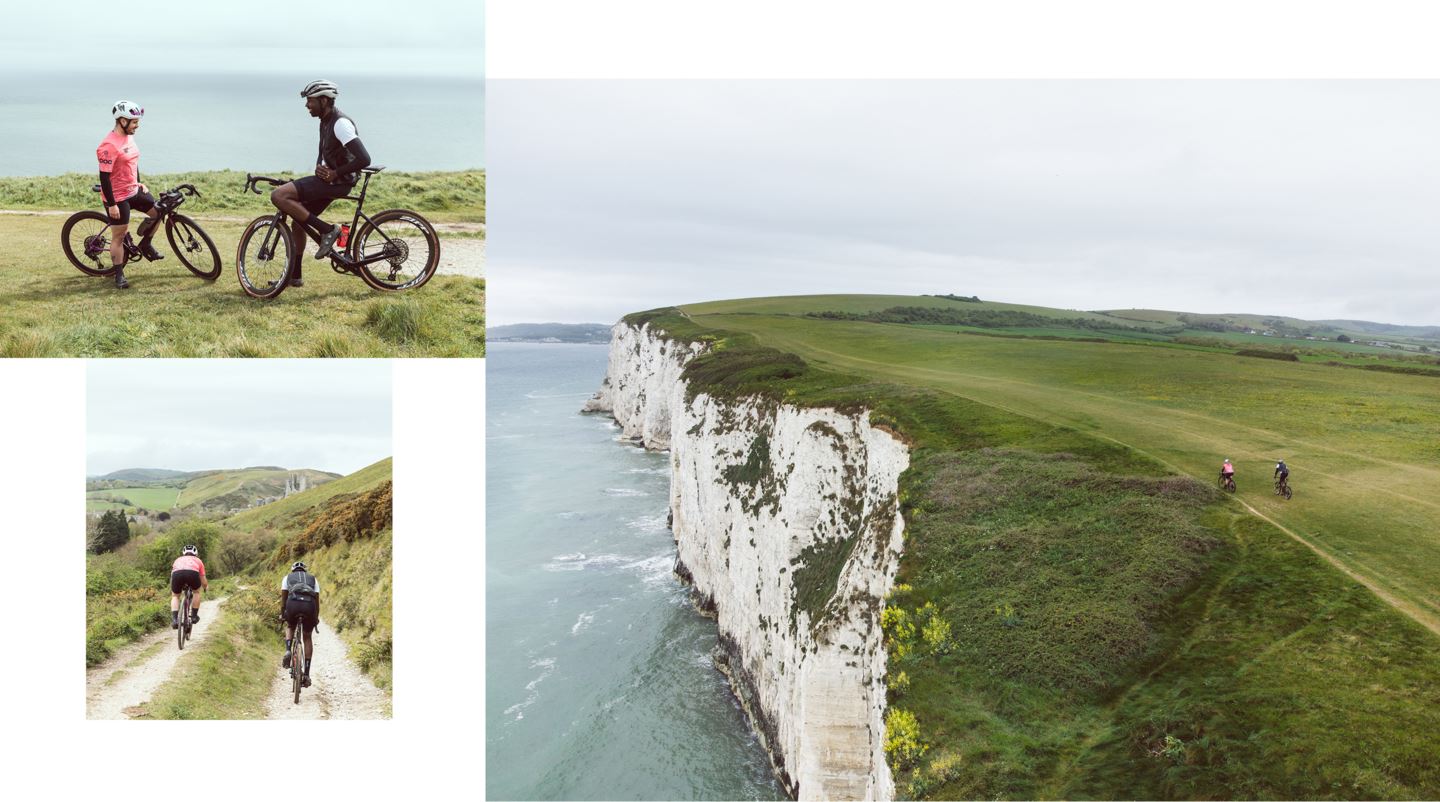 Matt: We take great joy in sharing whatever cool corner of the UK or world we've discovered recently. I'm lucky enough to have the Jurassic Coast, Purbeck Hills, and Studland Heath right on my doorstep. It's perfect for so many different types of riding and has some pretty stunning views along the way. I fell in love with bikes on these hills and hadn't had a chance to share these home tracks with Natt yet. The steep climbs, rough descents and sandy trails would be the perfect testing ground for the new Rival AXS. Fortunately all the kit passed with flying colours.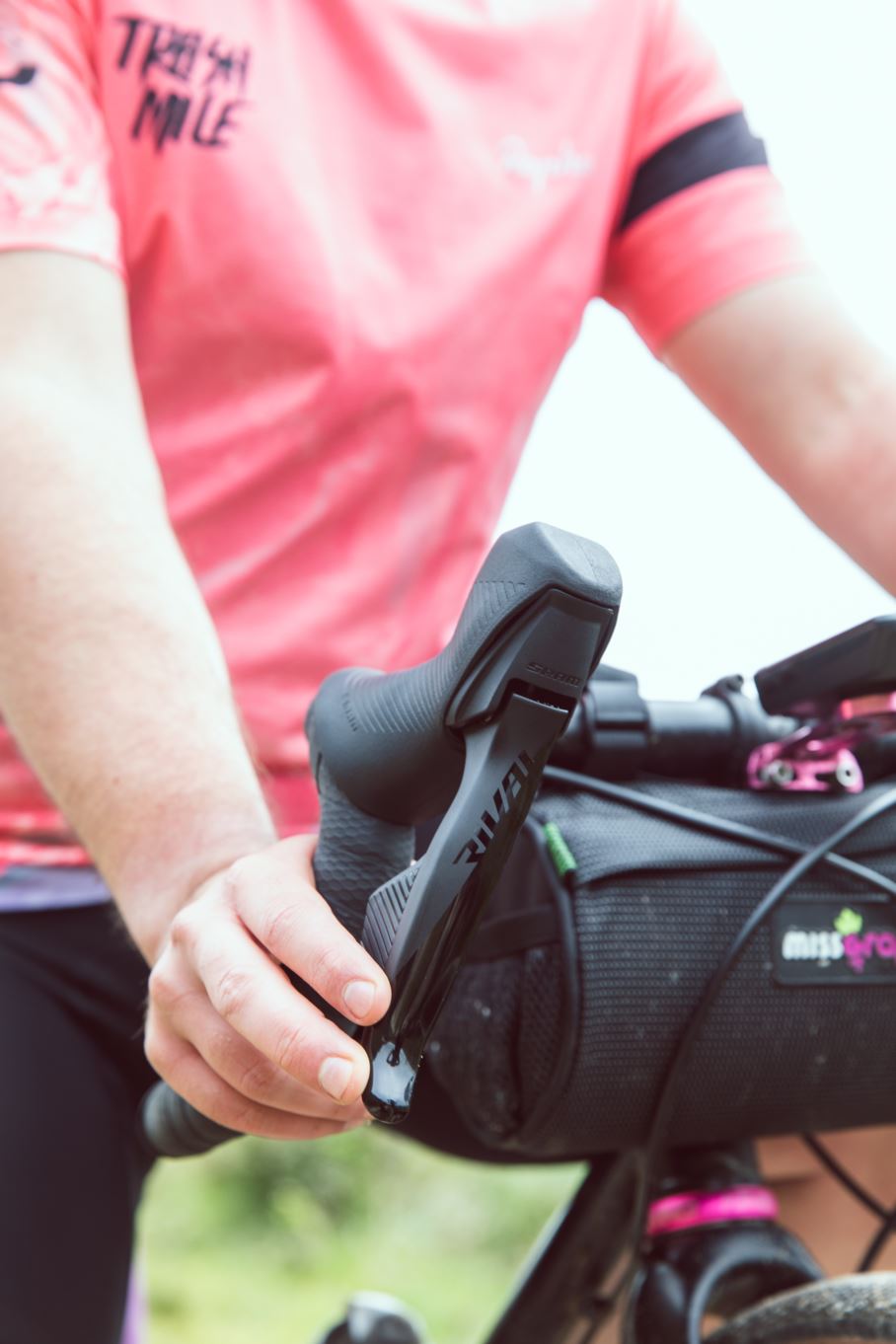 What are your impressions of Rival eTap AXS?
Natt: When we set off on our first ride on the all new Rival/GX AXS groupset, we were just both blown away by the sheer smoothness of the shifting, its responsiveness dancing up and down through the gears, and the clutch on the GX AXS derailleur handling itself like a pro keeping everything smooth across the rocky descents. I had noticed the shifters felt slightly smaller, but I came to like that because it meant better control hammering it across the gnarly stuff.
Matt: The clutch on the rear mech kept the chain super snug, the battery cover prevented any nervousness about the battery taking a knock, and that massive 10-50 cassette made the hills that bit easier too.
The Rival eTap and GX AXS components are a game changer.

–Natt