You just want to ride more and worry less. The right gearing can make that a reality, and that's where Rival eTap AXS comes in. Paved or dirt, crit or gran fondo, century or sprint…there's a Rival for that. Let's talk about the Rival setup you should consider for your dream drivetrain: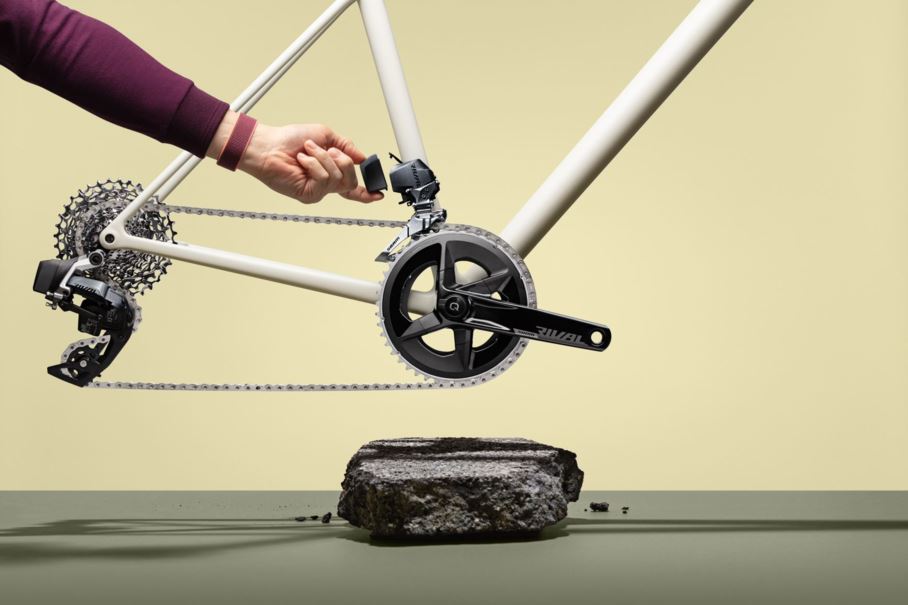 Rival for Road
There's no single definition of "road" these days, so Rival provides plenty of options no matter how you prefer your pavement. The Rival eTap AXS rear derailleur is compatible with both 1x and 2x drivetrains and takes up to a 36-tooth cog cassette, all of which will keep you spinning happily whether you're summiting Mount Lemmon or competing in a local crit. Here's how:
I want to go fast. – Who doesn't want to win in a sprint finish? Heck, we'll go all out on the preme lap for a growler of beer. A 48/35 chainring combo with a 10-30 will help push you off the front of your crit, road race, triathlon, or Sunday sprint point.
I want to climb. – If your bike bucket list is a bunch of mountain passes, a 46/33 paired with a 10-33 or 10-36 will get you to the top more easily each time. You may as well add to that list now!

You don't have to fit perfectly into any of these categories to find the right Rival configuration for road riding. All combinations of our X-Range gearing ensure fewer, faster front shifts to make it easier for you to find the right gear. Find the best 2x combo for you with our gearing calculator: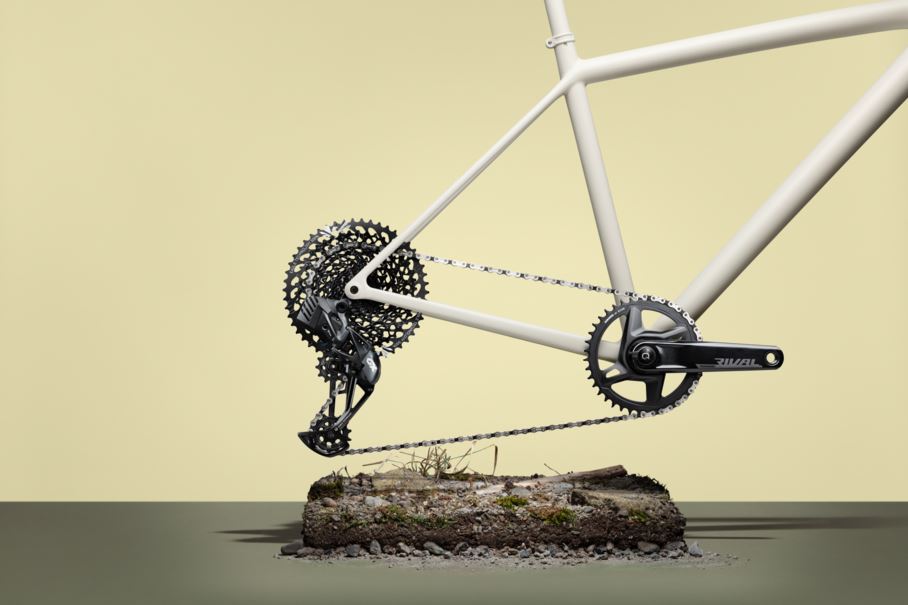 Rival for Gravel
When the two-track "roads" and technical trails are calling, Rival answers. We've got 1x, 2x, adventure builds, and flannels and cut-off jeans. Well, maybe not the latter, but you get the idea. Rival is gravel, off-road, and B-road ready:
I want EXTREME gravel. – Get as rowdy as you'd like by pairing Rival controls with a wide range 10-50 or 10-52T Eagle cassette, Eagle chain, and GX Eagle AXS rear derailleur. Tackle the singletrack you would normally reserve for your mountain bike with a Rival 1 Wide crankset with a 38T. MTB gearing on a drop bar bike? Party on…on any surface.
I want to race gravel. – You're flying with the fastest group gravel events, where a 10-36 will pair perfectly with your choice of single chainring in the 38-42T range. You can run up to a 46T on the Rival 1 Wide Crankset if you have the cannon legs for it or tend to stick to flat courses.
I want to adventure on gravel. – Go 2x to give yourself even more versatility with a 46/33 or 43/30 chainring combo. Your body will thank you when your bike is weighted down for a weekend of camping or a monthlong tour. The 43/30 Wide crankset and accompanying wide front derailleur even allow you to run bigger tires with the wider stance of the crank arms.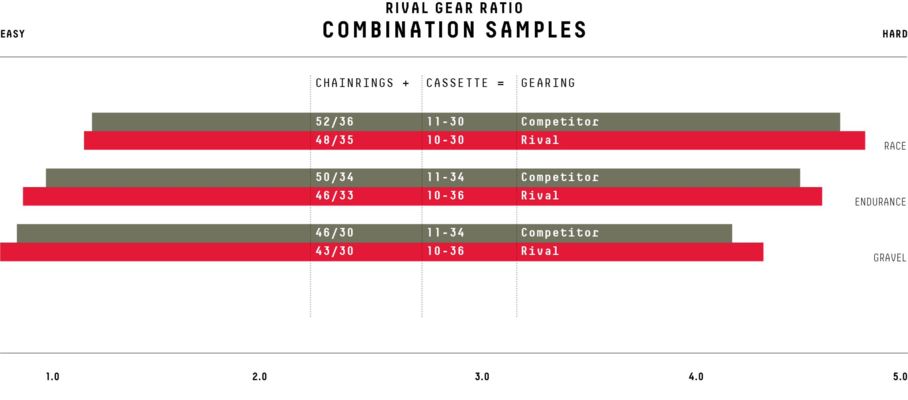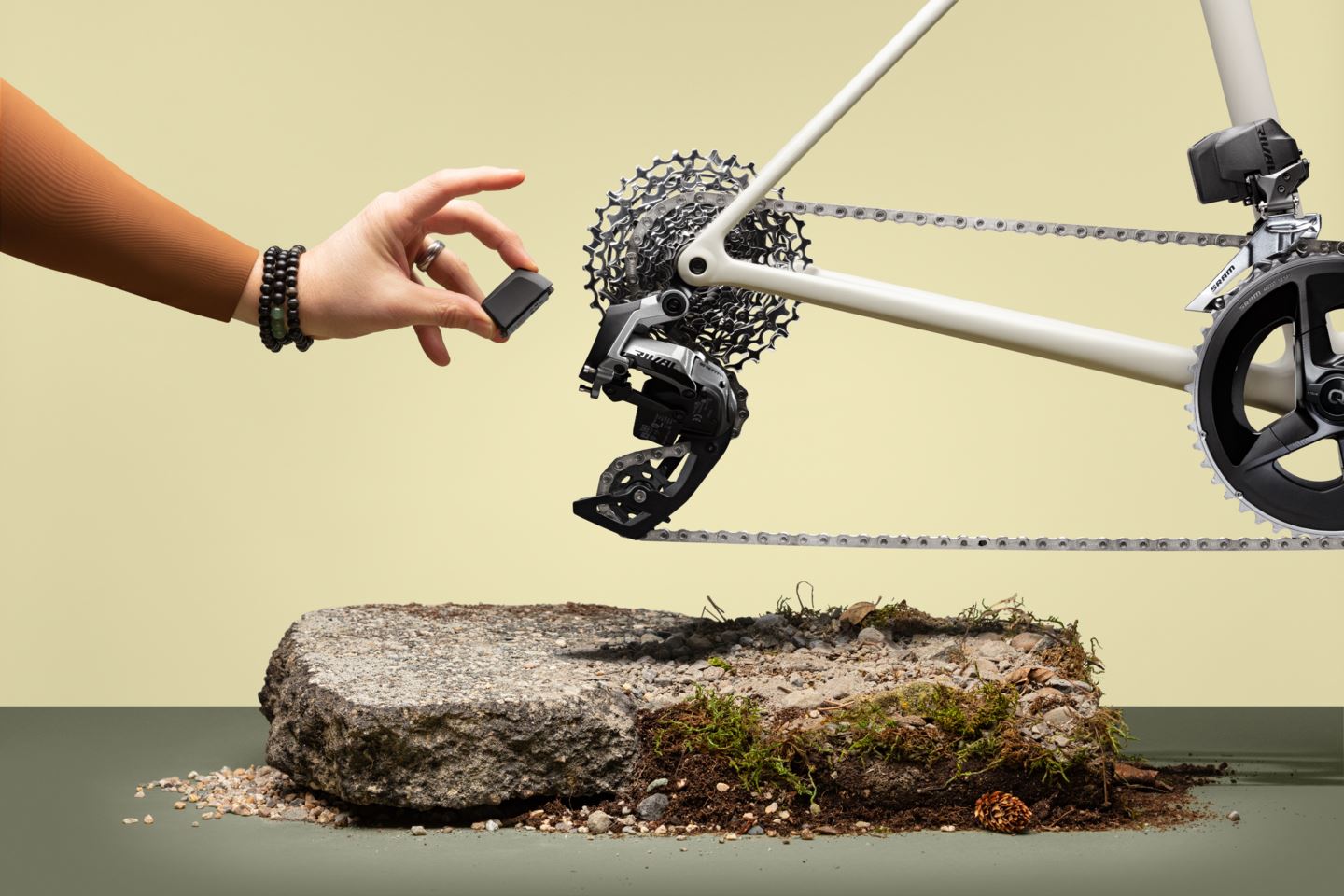 Rival eTap AXS is for all kinds of riding. No matter where you ride with your Rival, you have intuitive wireless shifting, innovative gearing, integrated power measurement, AXS connectivity, and refined hydraulic disc brakes. Questions about upgrading your bike to Rival? Check out our Rival FAQ. Then learn more about the rest of the eTap AXS collection.