Ride with Zipp athlete Ashton Lambie on Zwift—and you won't even need the 64-tooth chainring from his 4km pursuit world record to keep up!
On September 29, we are launching a new Zwift ride series called Zipp Speed Wednesdays. The ride takes place every Wednesdays at 1pm and 6pm, led by Zipp Ambassador and World Record holder Ashton Lambie.
It's a no-drop ride, with a sociable pace to encourage everyone to chat to Ashton and each other, that is, until the last 4kms when the choice is yours.... continue to ride your speed to the finish or, if you dare, try and get one over on Ashton and outsprint him for the line.
During the rides, Ashton may share new product information plus there may also be opportunities to win Zipp and SRAM prizes and unlock new Zwift goodies.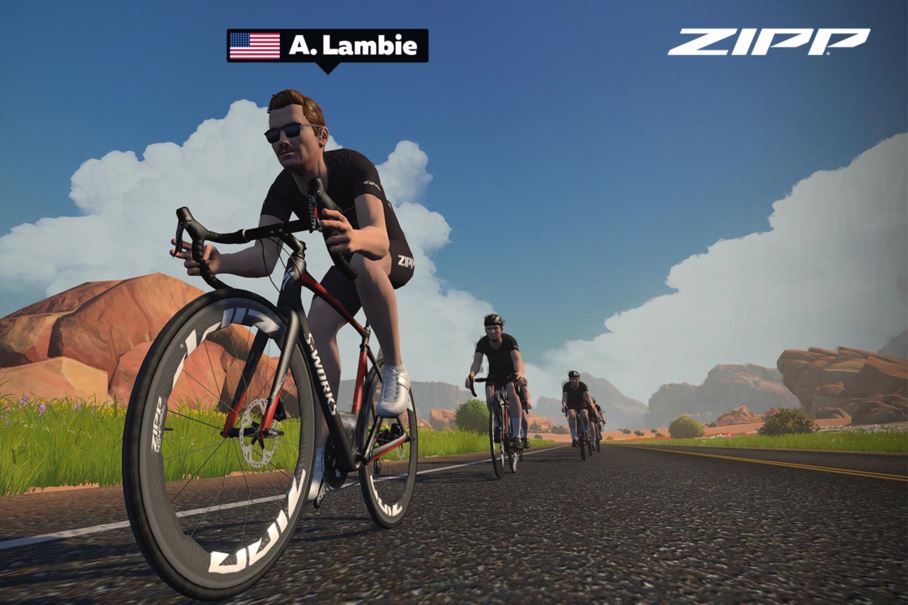 And if you're going to ride with Ashton, you probably want to get to know him, too. He's best known for setting the 4 km world pursuit record with a time of 3:59.930. That made him the first rider to go sub-4 minutes in the 4km pursuit (riding two Zipp Super-9 discs and 64x15 gearing).
And here's some more about Ashton in his own words:
Where did you grow up?
The cornfields of Lincoln, NE.
What is your athletic background?
You remember that game with the arrows you'd hit with your feet? Dance Revolution? That was the first "exercise" I remember doing. I'd bring a towel and jam techno to that for HOURS. I succumbed to shin splints during cross-country in High School and rode the bike a lot for recovery, which led me to cycling! I've done lots of ultra-distance and gravel and started racing on a grass track in Kansas in 2016.
What are you most known for, cycling and beyond?
Probably for how well I cook steak and potatoes (or any roasted root vegetable really). But also for having the first sub-4 minute individual pursuit.
How did you get into cycling?
I found my dad's goofy-looking bike (just a normal road bike) hanging in the garage when I was 15. I just decided to ride my first century later that year!
What does cycling mean to you? How does it fit into your life?
Cycling has always been a means of adventure. I love pushing my boundaries, whether it's physical (World records) geographical (exploring new places), or just seeing new things! It's a huge part of my life, and I like to keep it fun and exciting!
What is your favorite bike right now?
Definitely have to go with my Lauf True Grit. I've got the fit pretty dialed, and it just feels good, you know? (For gravel, Ashton rides Zipp 101 XPLR, 303 Firecrest, Service Course SL-70 XPLR bars, Service Course SL stem and seatpost, and SRAM RED eTap AXS.)
What is your coffee order?
A Large, black coffee. If I'm abroad, a long black.
What is your favorite pre/post-ride meal?
Yogurt and granola! Mix up fruit combos, flavored yogurt, maple syrup, honey, peanut butter...And it's always cold and refreshing!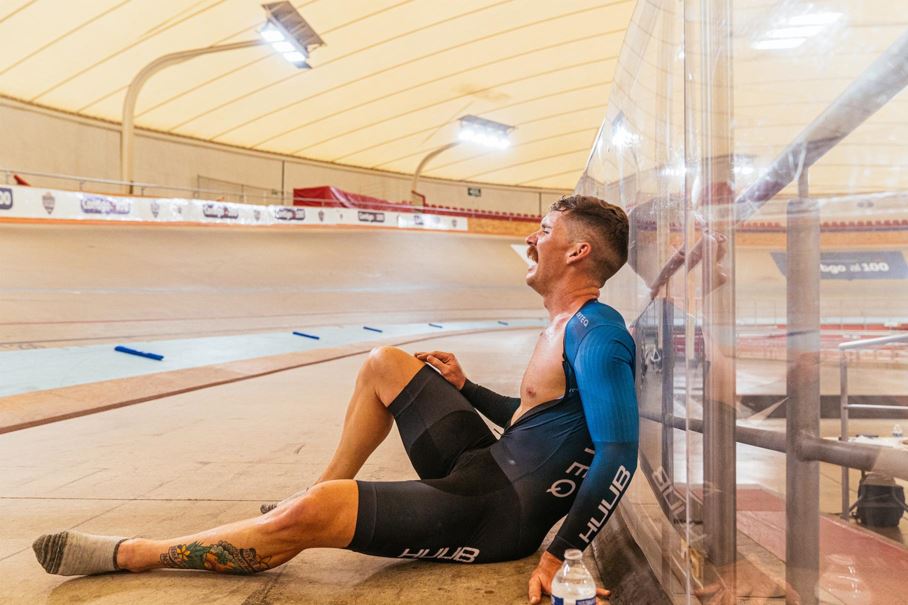 What is the hardest thing you have ever done on a bike?
Man, the 4k was tough. But other things are tough in different ways, you know? I've done a few 24-hour rides and riding straight through the night is always hard. That 3-5 am shift is always grim, but it's worth it to see the sunrise from start to finish.
How do you take care of your mind/body off the bike?
I really enjoy video games. Nerdy games like Kerbal Space Program, or Microsoft Flight Simulator, nothing like COD or Fortnite. I love the different mental challenges, and they are also just relaxing!
Do you prefer to ride solo, with a friend, or in a group?
Just for the simplicity of it, I usually ride alone. But I do enjoy Zwift racing when it works out!
Photos by Kit Karzen