303 Firecrest Tubeless Disc-brake
Ships after .
Currently out of stock until .
Description
Find a Dealer
Zipp's 303 Firecrest® Tubeless Disc-brake wheelset is designed for the real world… a world of imperfect conditions, road surfaces, and elements where the bottom line is simple. Efficiency = speed. It's faster, lighter, and more capable over varied terrain—whether the surface is pavement in all its conditions or no pavement at all. Deeply rooted in Zipp's drive to conquer the Spring Classics, the new 303 Firecrest is remade with a purpose-made approach for the demands of modern road bikes. When it comes to going fast on a bicycle, efficiency means reduced: Wind resistance, rolling resistance, rider fatigue, weight. The 303 Firecrest Tubeless Disc-brake was designed using real-world direct measurements (vs. primarily wind tunnel or computer simulation). The results were huge. Its rim is slightly more bulbous in design than its predecessor, with a 30mm outside width, a 25mm internal width, and a 40mm rim depth. The profile provides low drag and an improved transition between rim and tire, boosting aero efficiency on the road. The wide rim stance also features less tire deflection for reduced rolling resistance. The combination of the wider tire, increased tire volume, and lower tire pressure helps to reduce rider fatigue by smoothing out the ride over imperfect pavement and road conditions—the tire and wheel system absorbs the shaking, not the rider. At the center of the 303 Firecrest Tubeless Disc brake is a versatile and durable new hubset, the German-engineered ZR1 DB. This hubset features 66 points of engagement for quicker response. The 303 Firecrest Tubeless Disc-brake wheelset is for dedicated cyclists who aspire to the latest in technology. Its competitors… in races, against peers, or simply conquering personal limits. This is about becoming faster and matching your motivation to the most advanced technology.
Features
Zipp graphics and cosmetic identity that scream speed
Versatile endurance wheelset for the modern road bike with tubeless and hookless rim profile
Lighter Weight than its predecessor, making it nimble and fast.
Tubeless Made Easy, optimized tire bed sign allows for simple tool-free installation and removal with no need for an air compressor to seat the tire.
Ultra-wide 25mm rim profile creates a better tire interface to be fast on or off the road
New 40mm rim depth makes a light and aero wheel in every situation
New ZR1 DB hub is engineered in Germany with better seal design for improved durability and quicker response with 66 points of engagement
Ships with 12mm front and rear end caps
Center locking rotor interface. Lockring is included with the wheels
XDR or SRAM/Shimano driver bodies
Campagnolo driver body sold separately
See more features
See less features
Some variations of this product featured on this page are not available for purchase and are installed on bicycles as complete bikes only. See your dealer for details.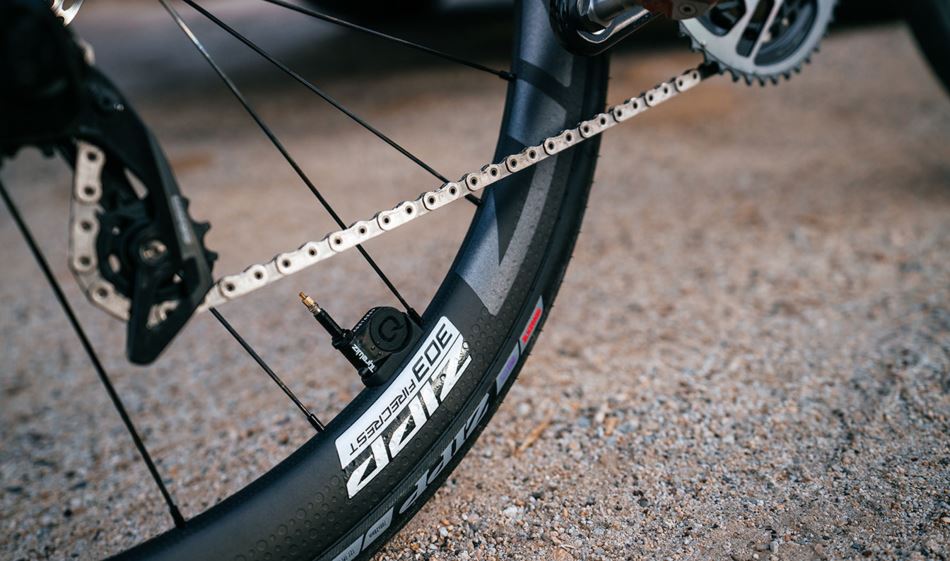 HOOKLESS TIRE COMPATIBILITY
What tubeless tires are compatible with this model?

EDITOR'S CHOICE AWARD
These wheels break new ground in terms of their easy, and well-controlled speed, incredible smoothness and the confidence they inspire.

EDITOR'S CHOICE WINNER
"I applaud Zipp for having the courage to go big on the redesign, and the effort has paid off with a wheelset that rides extremely well and sets the bar…again."

"VERDICT: ANOTHER POTENTIAL GAME CHANGER FROM THE US WHEEL MAESTROS, AS ZIPP LOOKS BEYOND AERO GAINS TO BRING YOU MORE SPEED."

ZIPP IS ROCKING THE BOAT
"The Zipp 303 Firecrest has evolved into the company's do-it-all drop-bar performance road wheelset, not focused on any one particular performance parameter, but rather striving for a balance of aerodynamics, tire performance, and weight."

ROAD & GRAVEL TEST
"At 1,355g, nearly 300g lighter than its predecessor, this wheelset is ideal for endurance riding on undulating parcours, regardless of the ground surface."
ABLC SawTooth
ABLC Sawtooth dimple design helps manage air flow around the rim, and contributes to create a faster, more stable wheel.
AeroBalance
Zipp's sole mission is to help you go faster. That's why our wheels are race-ready before they're camera-ready. For years, Zipp has used a combination of testing methods – wind tunnel, CFD computer simulations, pro athlete evaluations, on-road testing, and the RollingRoad ride simulator – to refine aero performance to new levels of excellence. Over the decades of innovation, our engineers have learned to look beyond just focusing on simply reducing aero drag. Instead, the goal now is to reduce aero drag while also minimizing the effects of crosswinds on handling. This optimizing of aero efficiency and crosswind stability became known internally at Zipp as AeroBalance. The approach began with Firecrest technology and has been advanced with the introduction of the NSW lineup, especially with the Sawtooth technology found in the 454 and 858 NSW. Sawtooth accomplishes this with a series of patented fin-shaped Hyperfoil nodes along the inner diameter of the rim that work together with our new HexFin ABLC dimples for improved airflow.
TSE Technology
Zipp's TSE Technology (Total System Efficiency) was developed by our engineers in the Nest Advanced Development Lab in Indy. This approach to carbon-wheel manufacturing means the Firecrest's precise rim layup results in greater all-around efficiency for greater speed through reduced: Wind resistance, rolling resistance, gravity (weight + durability), vibration losses
Specifications
| | |
| --- | --- |
| Size (wheels) | 700c |
| Rim construction | Carbon – Hookless |
| Hub | ZR1 Disc Brake |
| Tire compatibility | Tubeless tires only |
| Rim depth | 40mm |
| Brake compatibility | Disc (Center Lock) |
| Driver body type | n/a, SRAM XDR, SRAM/Shimano Road |
| Rim - inside width | 25mm |
| Max recommended system weight | 250lbs/114kg |
| Max tire pressure | 73psi/5.0bar |
| Rim finish | UD fiber, adhesive decals |
| Rim profile | Symmetrical |
| Spoke Length DS | 266mm, 272mm |
| Spoke Length NDS | 270mm |
| Weight (g) | 1408 |
| Weight Based On | Lightest configuration: 12mm through axles and XDR body. No tape or valve included in weight. |
Service
Installation. Service. Compatibility. Find all the documentation needed to set up, use, and maintain your components in the SRAM Service hub.
Visit product service page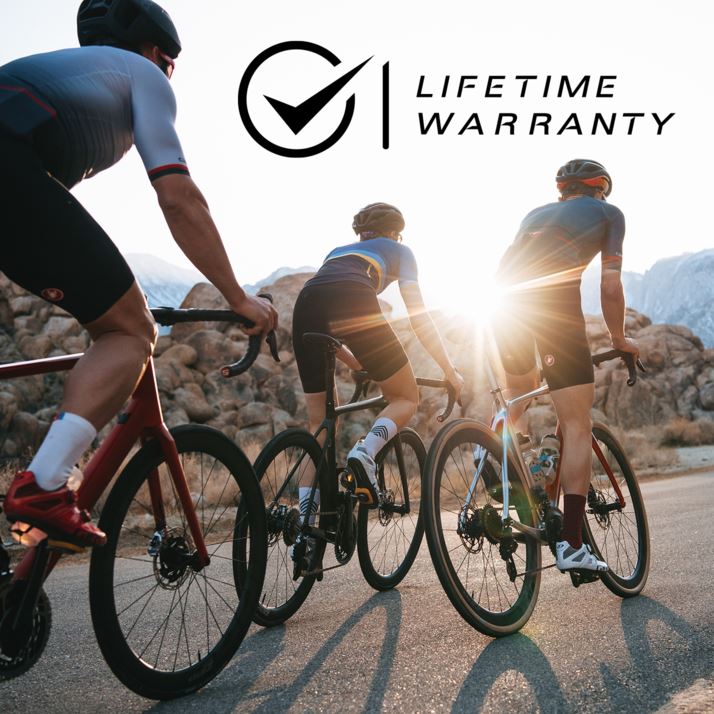 LIFETIME WARRANTY
Zipp wheels, handlebars, stems, and seatposts come with a lifetime warranty for product issues while riding. The lifetime warranty is not transferrable. Proof of purchase is required.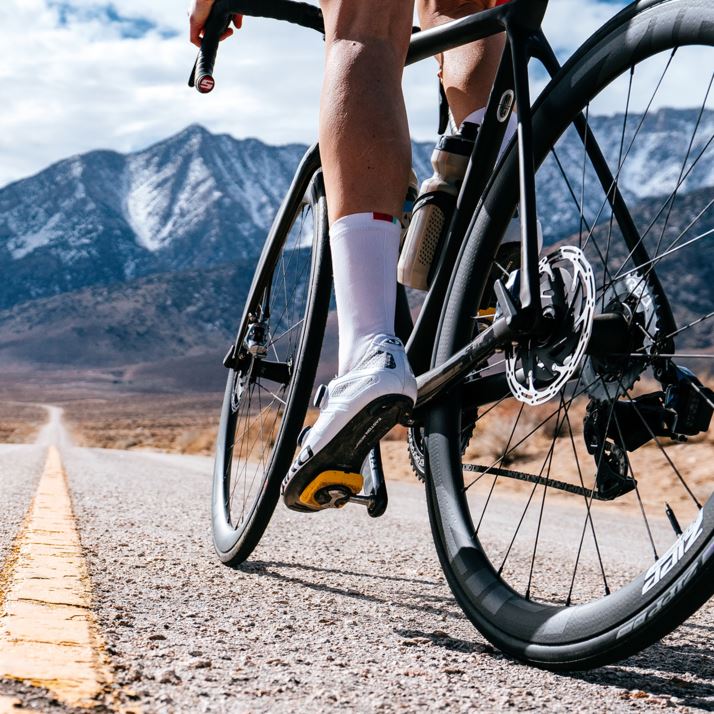 TOTAL SYSTEM EFFICIENCY
Based on the simple premise of "Efficiency = Speed," TSE™ is our solution to speed in the real world... a world of imperfect roads and changing riding conditions.
TUBELESS TIRE PRESSURE CALCULATOR
Optimal tire pressure is a vital factor in making you go faster. This tire pressure calculator provides recommended tire pressure for Zipp wheels.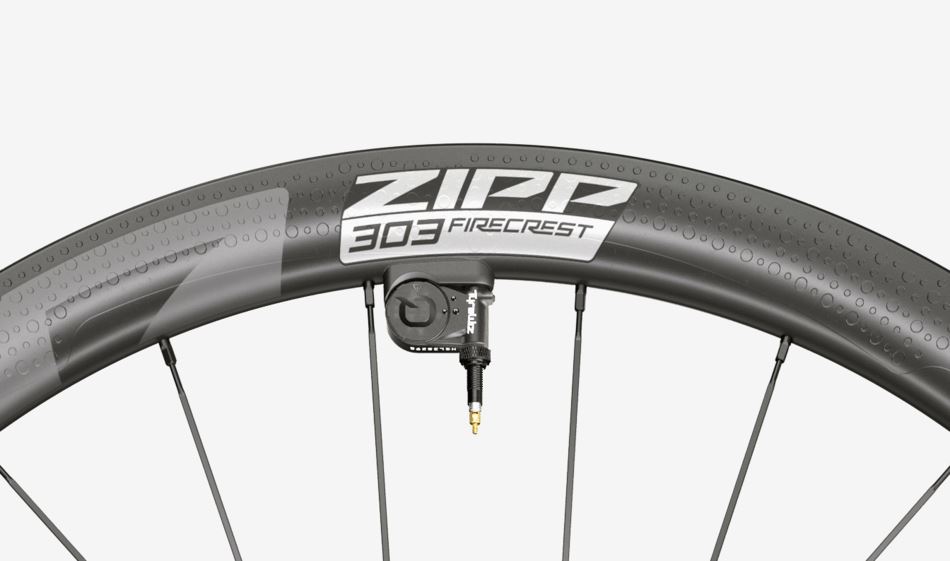 QUARQ TYREWIZ
Dial-in precise and optimal tire pressure by adding the Quarq TyreWiz for Zipp 303 Firecrest (40mm) - the world's first app-based tire-pressure monitoring device.
ZIPP RIDE ASSESSMENT​
STILL UNSURE?
Helping you discover the right wheel options for you to reach your next cycling PR!​
Get Started