Het kiezen van de beste tubeless band voor je Zipp-wielen is nu kinderspel. Hieronder vind je enkele specifieke richtlijnen voor het selecteren van een tubeless band voor Zipp-wielen met een 'haakloze' velg-bandinterface en een lijst met goedgekeurde banden, gesorteerd op merk en model.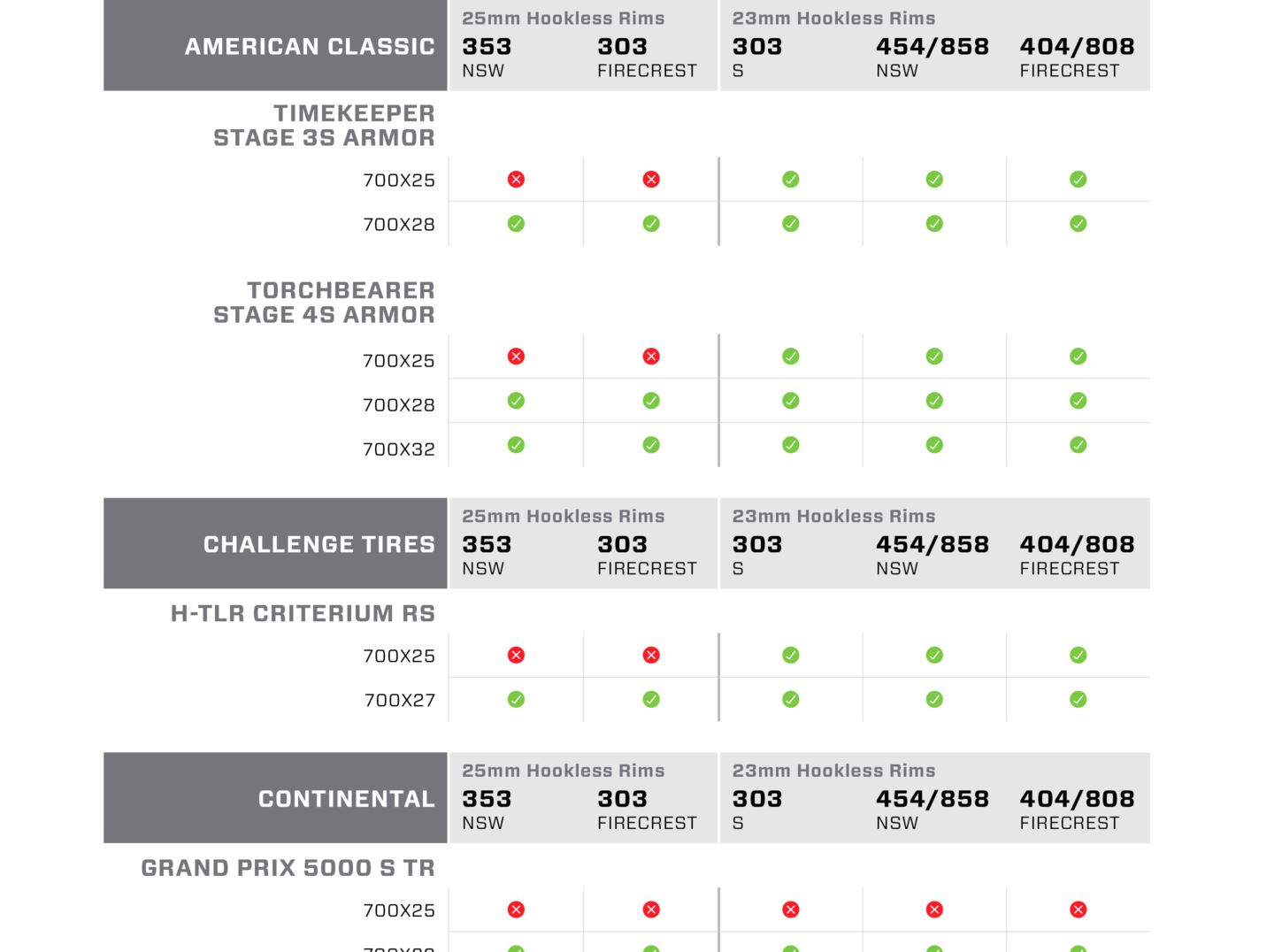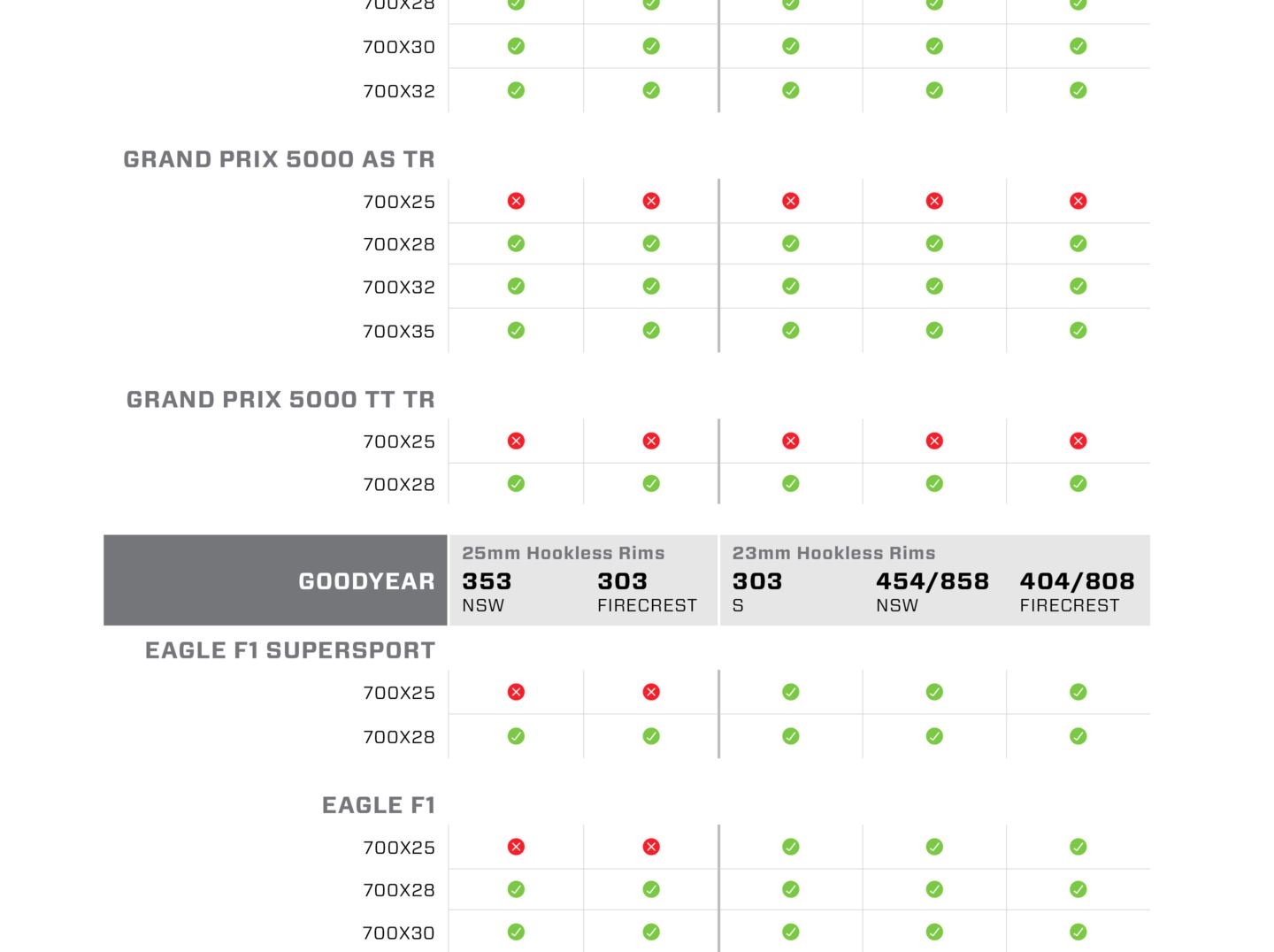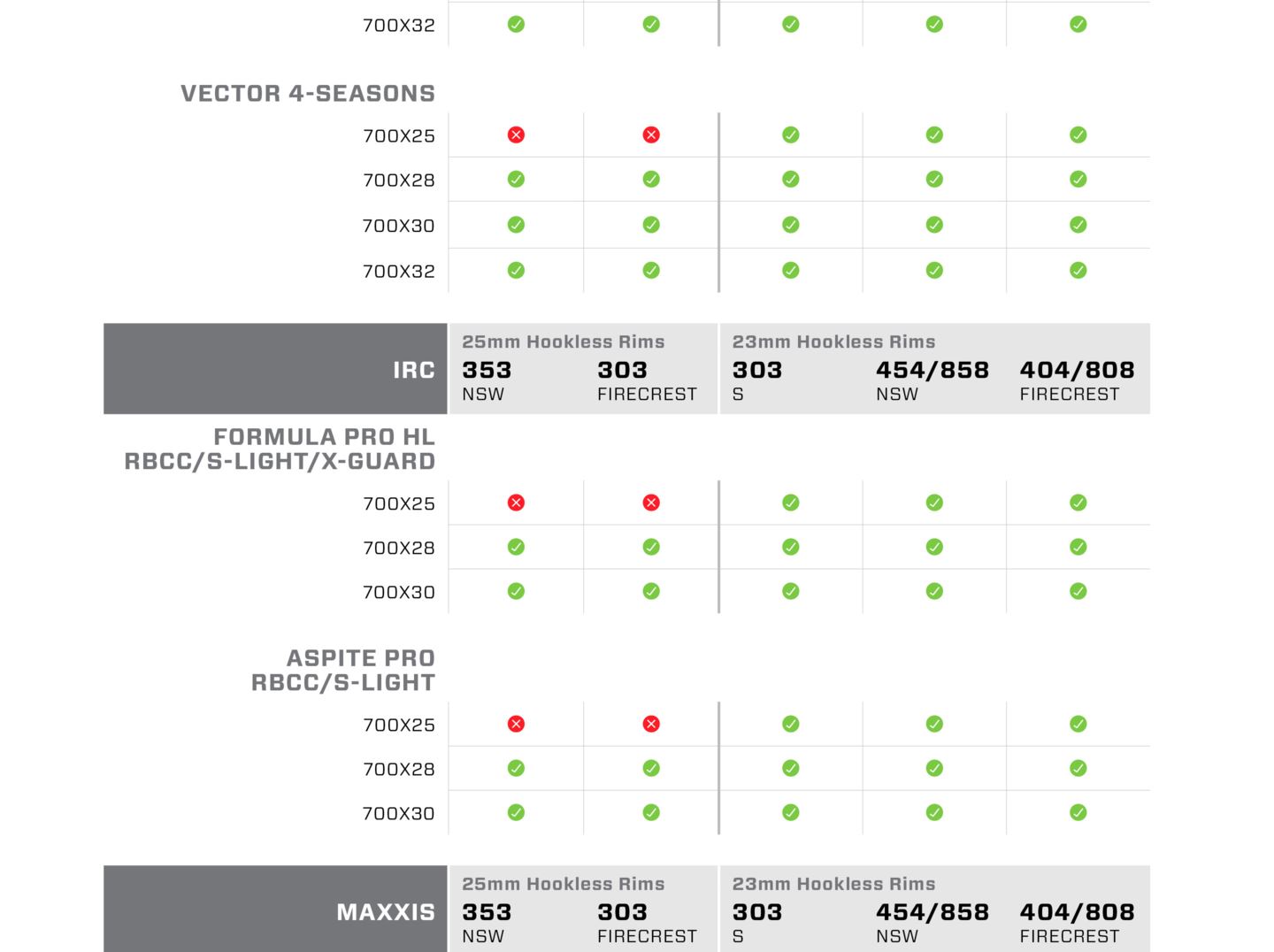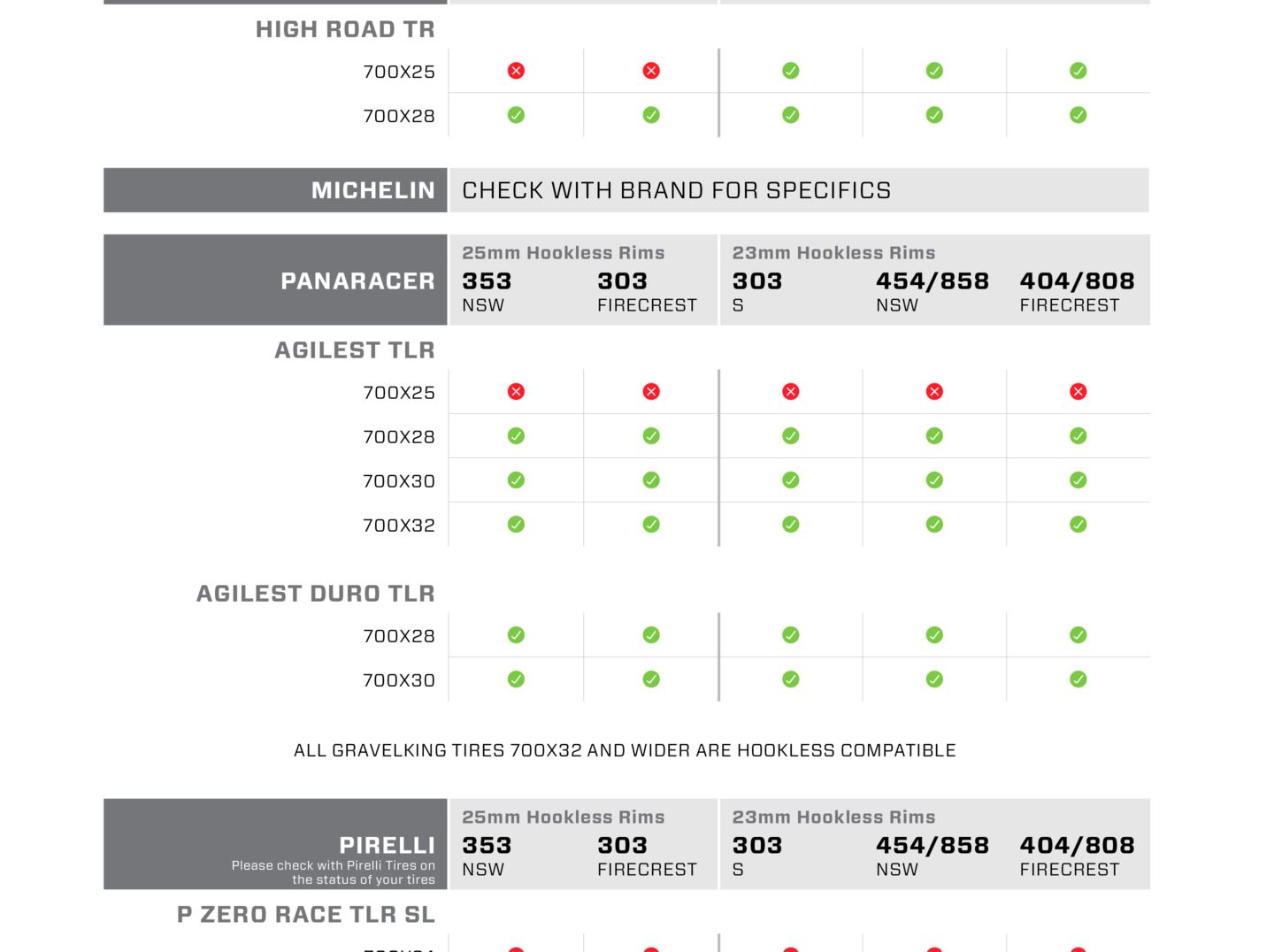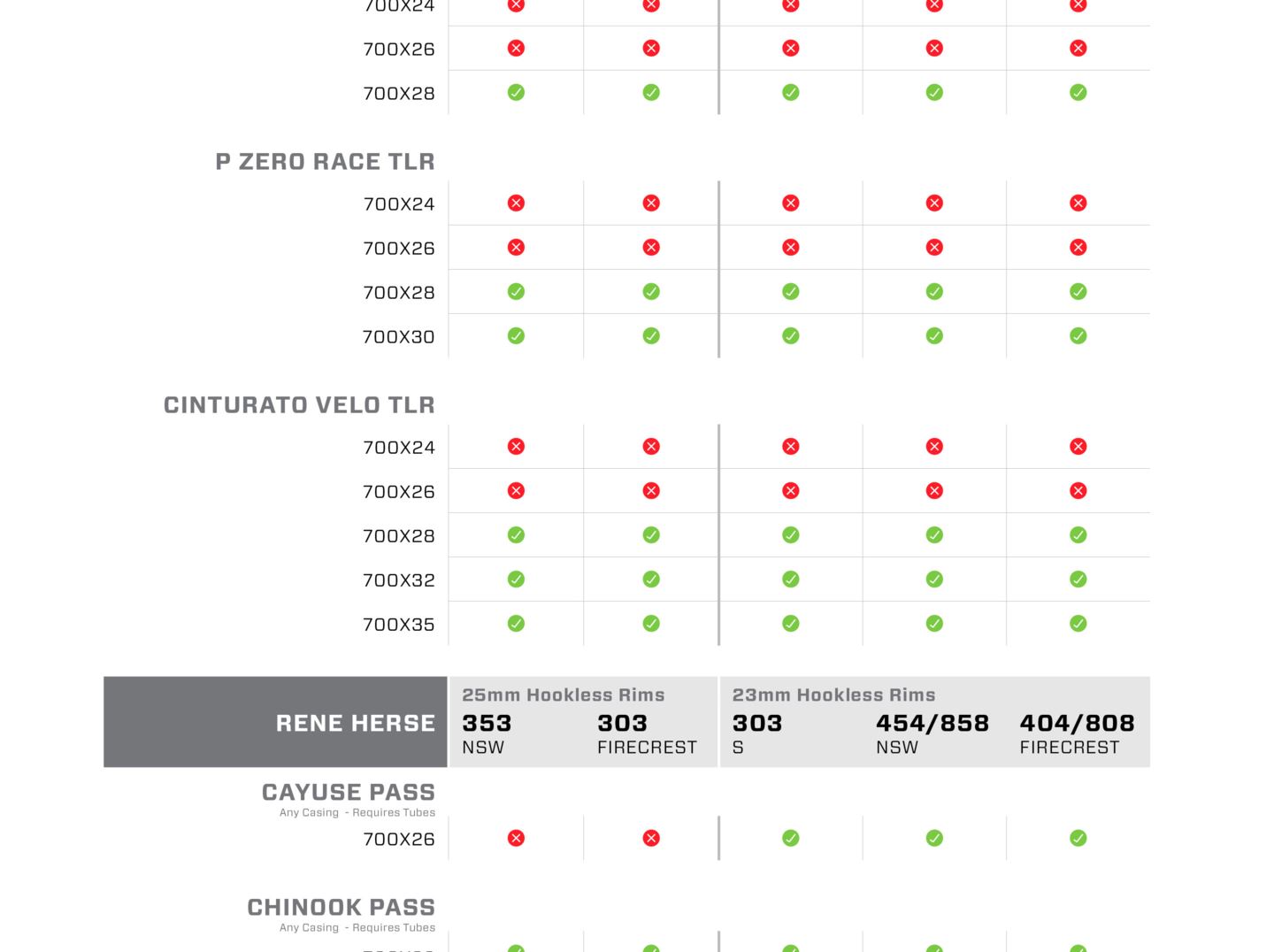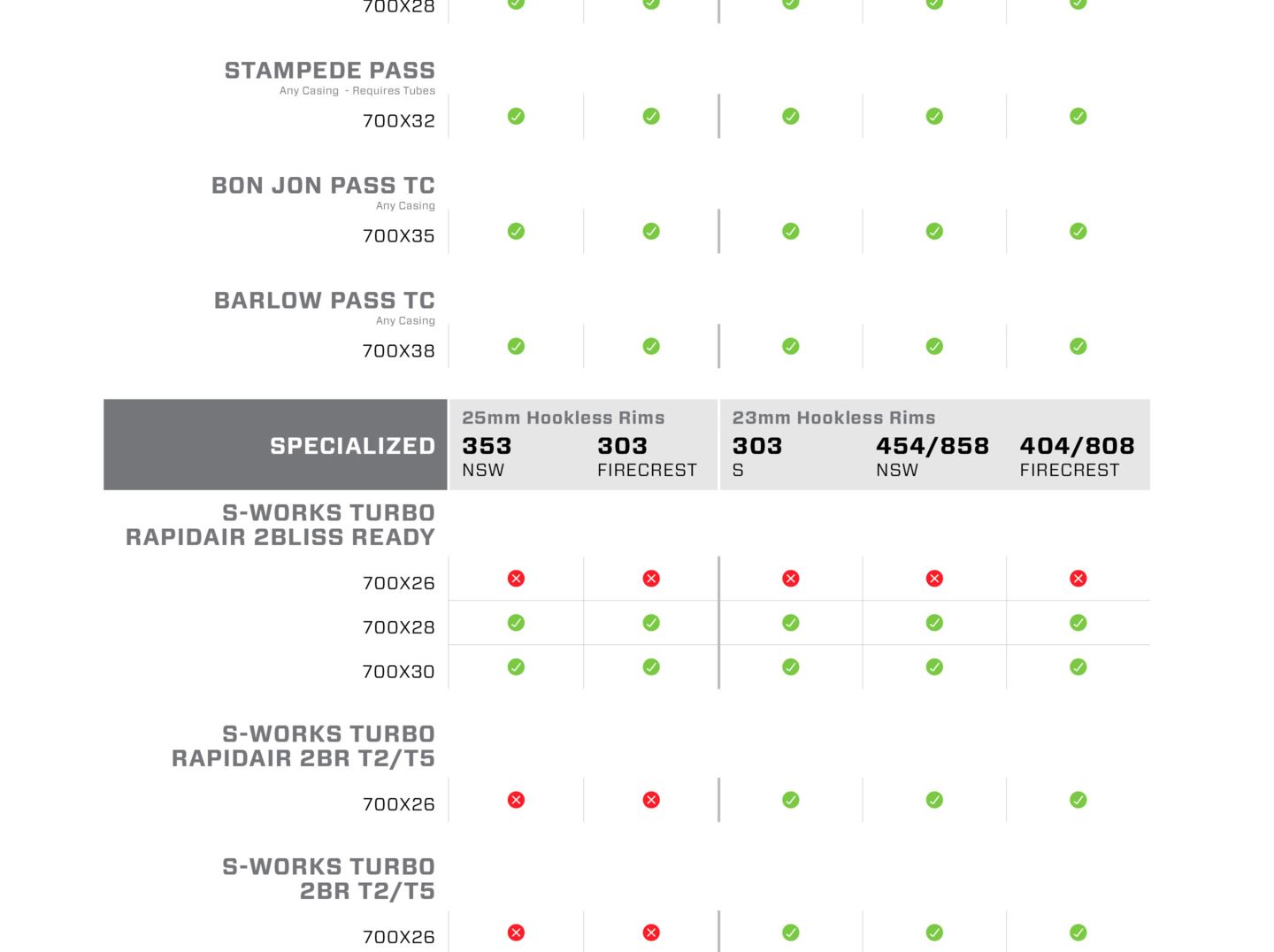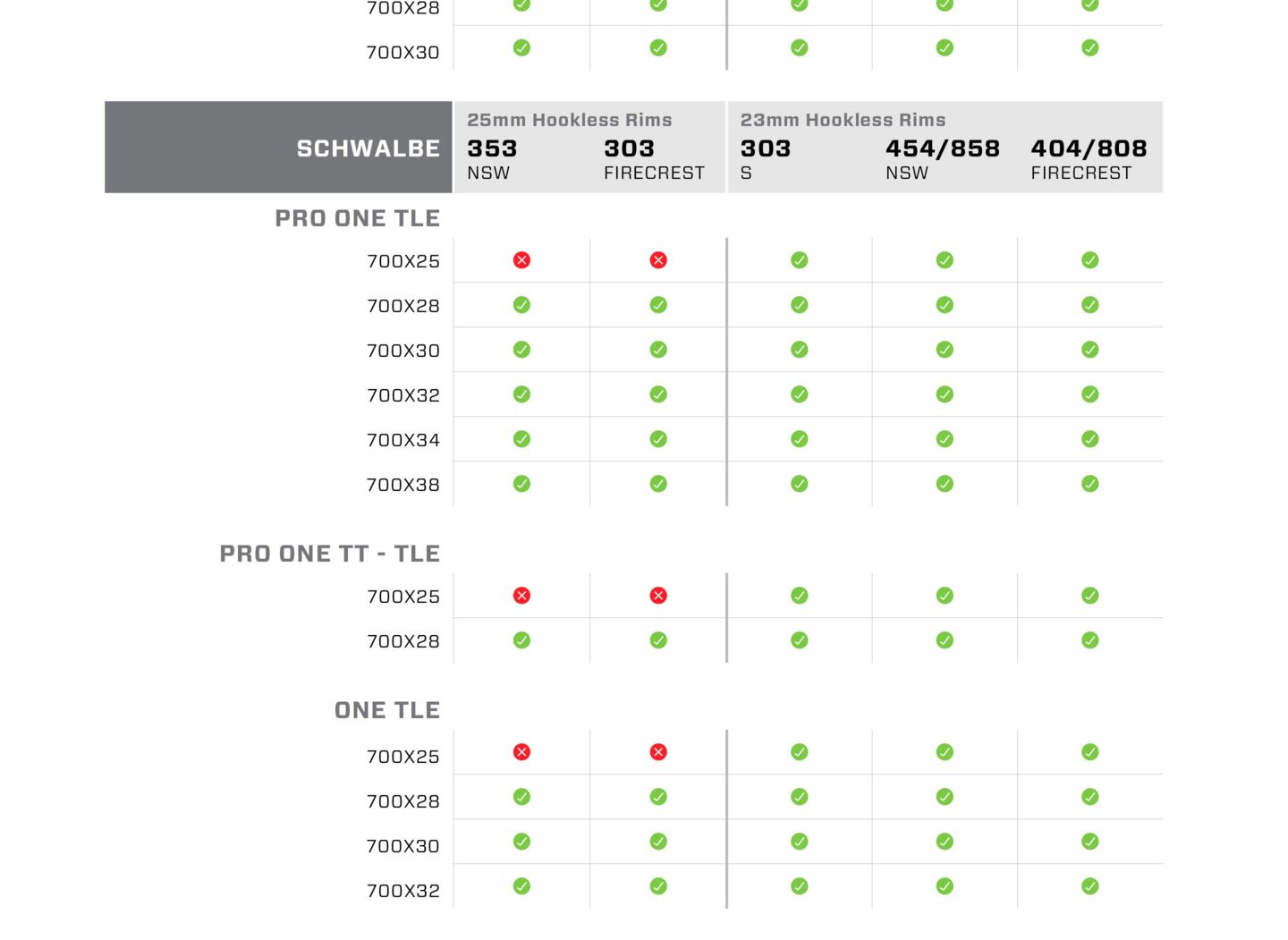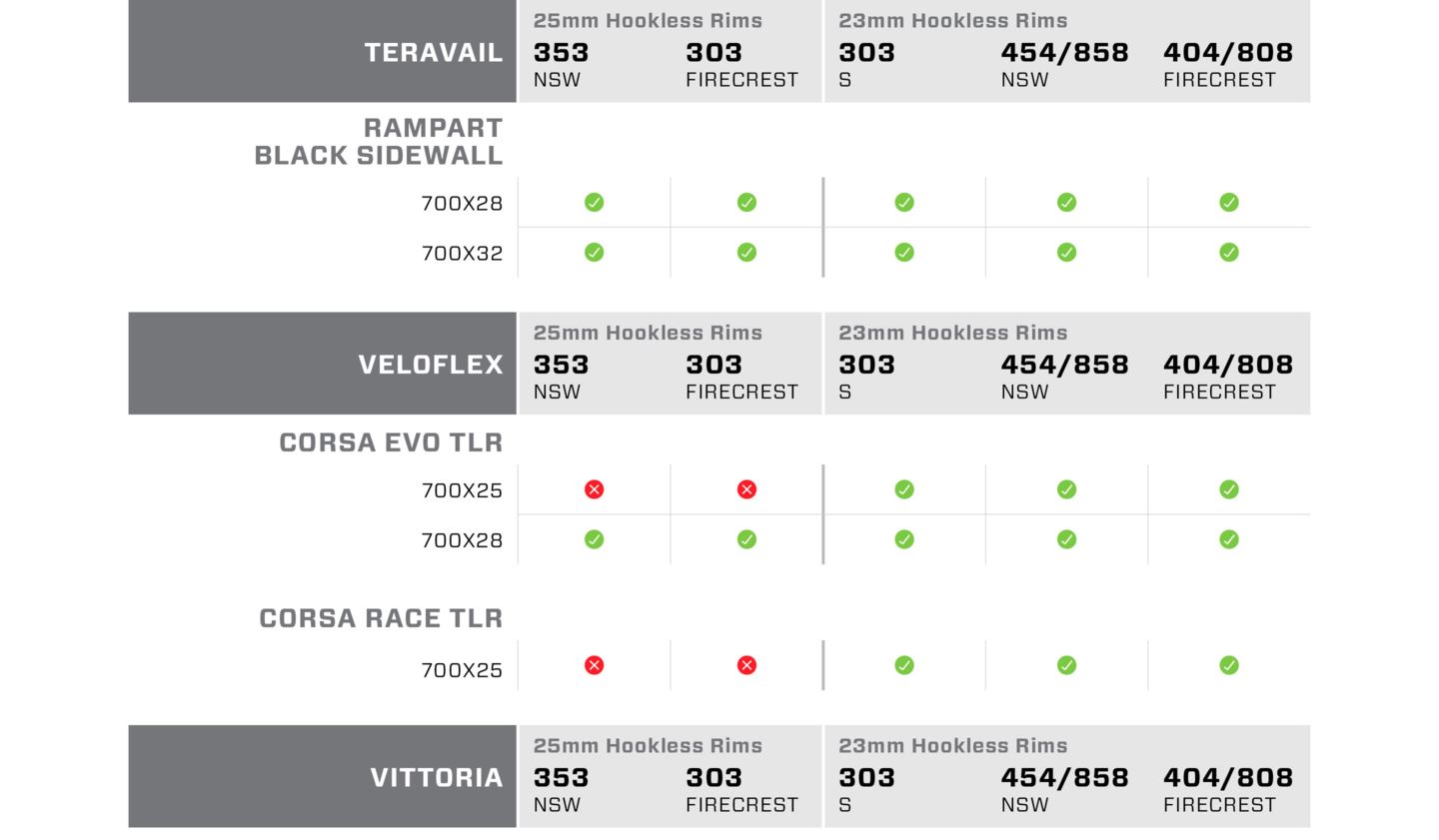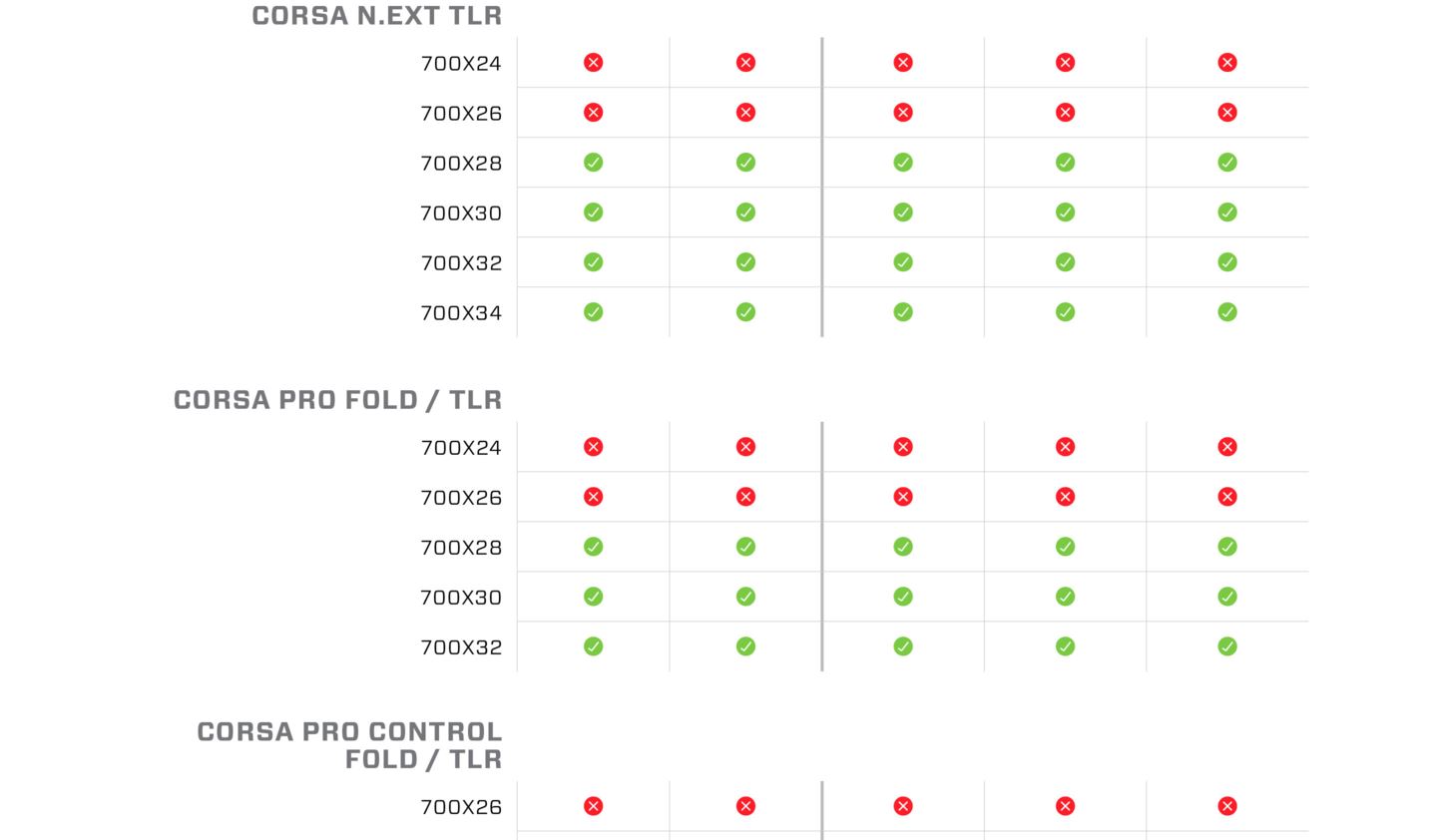 Belangrijke mededeling:

Zipp haakloze (hookless) velgen zijn niet geschikt voor banden met een hogere minimum spanning dan 73 psi (5 bar). Volg de op je band aangegeven aanbevelingen van de bandenfabrikant voor de minimale bandenspanning. Gebruikers mogen hun haakloze (hookless) wiel- en bandensystemen nooit oppompen boven 73 psi (5 bar). Zipp wielen zijn het snelst onder deze maximum druk.

De bovenstaande lijst is alleen bestemd voor racebanden.
Haakloze Zipp-velgen zijn ontworpen voor tubeless of tubeless ready-banden. Binnenbanden zijn oké, maar de band moet van tubeless bandhielen zijn voorzien voor een veilige houvast.
Haakloze Zipp-banden voldoen aan de bestaande industrienormen voor wat betreft de afmetingen die het vasthouden van de band regelen. De bandenfabrikant bepaalt de compatibiliteit van de band met deze normen. Zipp werkt binnen de commissies van ISO en ETRTO actief samen met de bandenfabrikanten om duidelijke internationale normen voor tubeless-racebanden te ontwikkelen.
Hierdoor moet elke tubeless-band, die aan deze internationale normen voldoet, compatibel zijn. Bandenmerken hebben echter het recht om aan te geven welke producten al dan niet met haakloze velgen compatibel zijn.
Als je een band wilt gebruiken die niet in bovenstaande lijst staat vermeld, is het jouw verantwoordelijkheid om bij de bandenfabrikant na te gaan of de band met Zipp-wielen compatibel is. Zipp heeft deze lijst samen met de bandenfabrikanten opgesteld voor het gemak van onze fietsers. Aarzel niet om direct contact op te nemen met de bandenfabrikanten.
Raadpleeg de bandenspanningsgids van Zipp om jouw ideale bandenspanning te bepalen. Overweeg het gebruik van een grotere bandenmaat wanneer de aanbevolen spanning voor je setup zich te dicht bij 73 psi / 5 bar bevindt.