The late 1990s ushered in a new era of cross-country mountain bike racing. In the wake of the discipline's rapid ascension to full medal status at the Olympics, top riders were single-mindedly focused on the booming XC circuit. To meet those demands, they needed uncompromising equipment.
RockShox saw the need for a pure XC race fork, and after extensive development, SID was born—Superlight Integrated Design. And at 2.6 pounds, it stunned the mountain biking world as it was lighter than any other production suspension fork on the start line.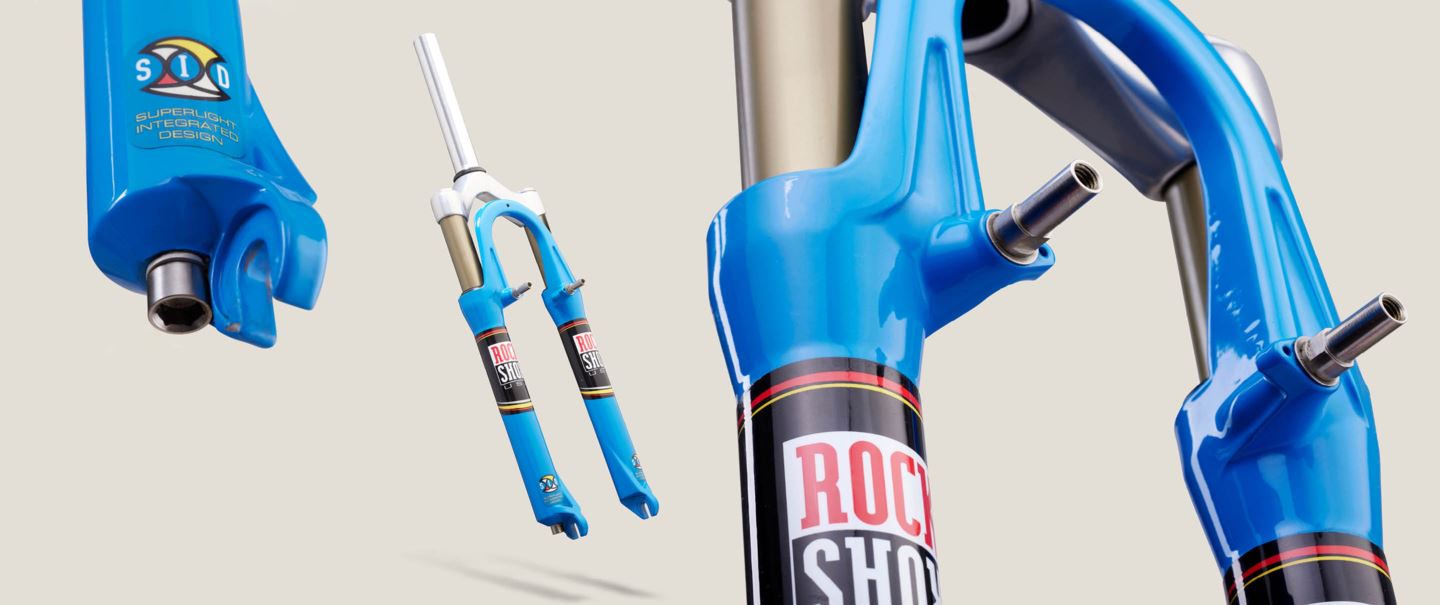 The first-generation fork offered a stingy 63mm of travel and a chassis built around 28mm upper tubes. Get the riders to the top of the climb the fastest; after that, they can figure out how to negotiate the downhills. You needed a needle-style inflator to adjust SID's air spring, like you'd use for your kid's soccer ball. Some of the pro race techs would travel with hypodermic needles, risking a hassle at customs to tune these finicky forks. A coil-sprung negative spring helped smooth out the positive air spring's top end. Techs had to swap in one of three damping cartridges to adjust damping, depending on rider preferences. The satin, high-polished crown (dare we say the most beautiful crown ever) was hollow and impossibly light. And the Ti bolts—cross-drilled works of art. While it may have required a degree in suspensionology (is that even a thing?) to tune and maintain, it set the standard for top-tier race performance. A simple fork the 1998 SID was not, but it was ridden to numerous world championships and World Cup wins in the hands of legends like Miguel Martinez and Paola Pezzo.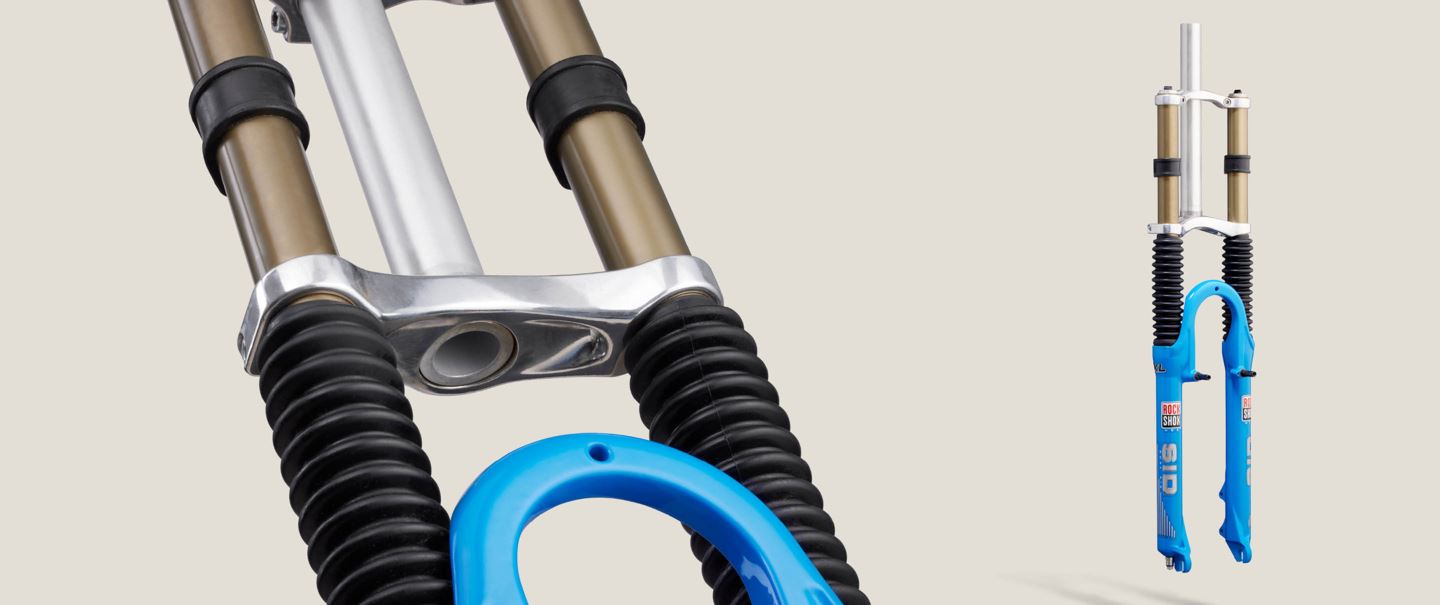 One year later, in 1999, SID got a significant makeover with the Dual Air spring system. Now, riders could easily tune both positive and negative air springs with straightforward Schrader valve fittings. The new C3 damper also gave them externally, separately adjustable Compression and Rebound damping from the same adjuster—pull it out to adjust Compression, and push it in to adjust Rebound. The SID family grew to the XC, SL, and XL models.
Wait, did we just say XL? Yes, at the awkward end of the 20th century, SID flirted with a dual-crown design. Riders could opt for 80mm or an astonishing 100mm of travel on their XC bike. At less than four pounds, you could race this fork—and some did—enjoying a stiffer fork with better steering response. However, this unusual merger between the worlds of cross-country and freeride was temporary.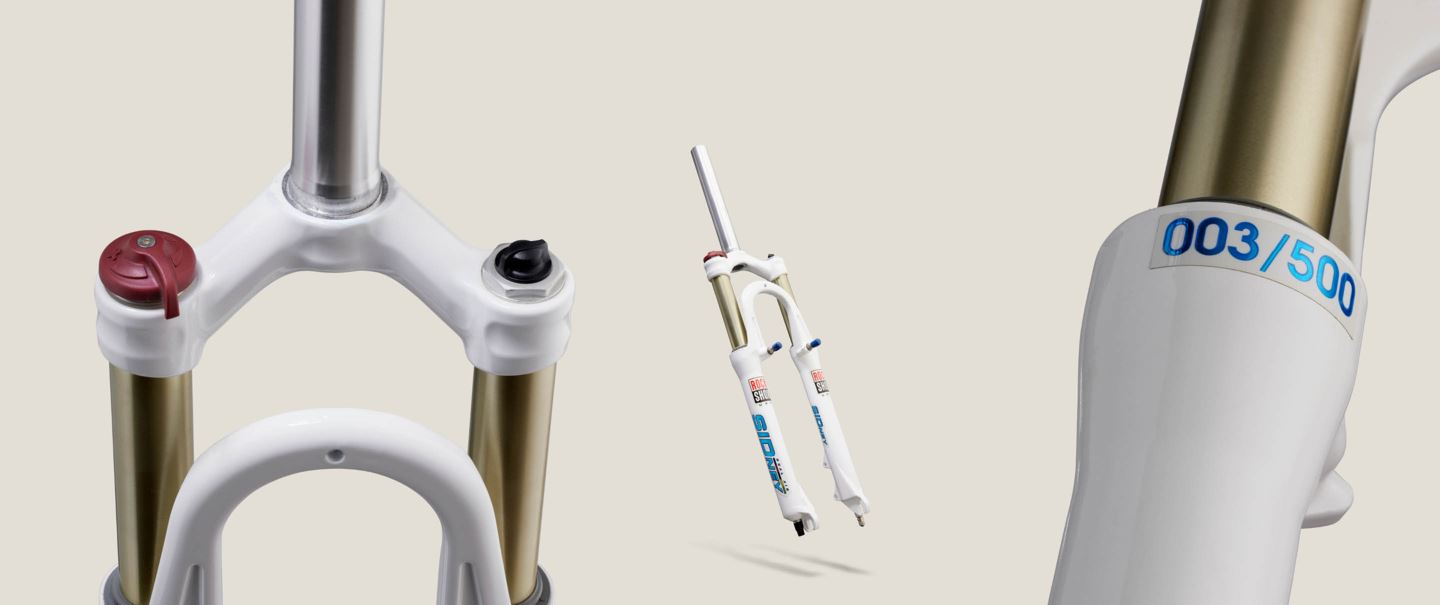 Moving forward, SID stayed focused on pure XC performance at the pinnacle of the sport. To commemorate the second Olympic cross-country mountain bike event at the Sydney Games, RockShox unveiled a special limited edition SIDney fork. Beyond a clever name and graphics, this model-year 2001 fork had a new Pure damper, which offered Low Speed Compression with an adjustment range up to full lockout. The lockout also had a wrist-saving blow-off feature, a first for mountain bike forks. American mountain bike legend Travis Brown rode this fork in the Sydney Games as he pioneered dual-suspension technology in the XC event.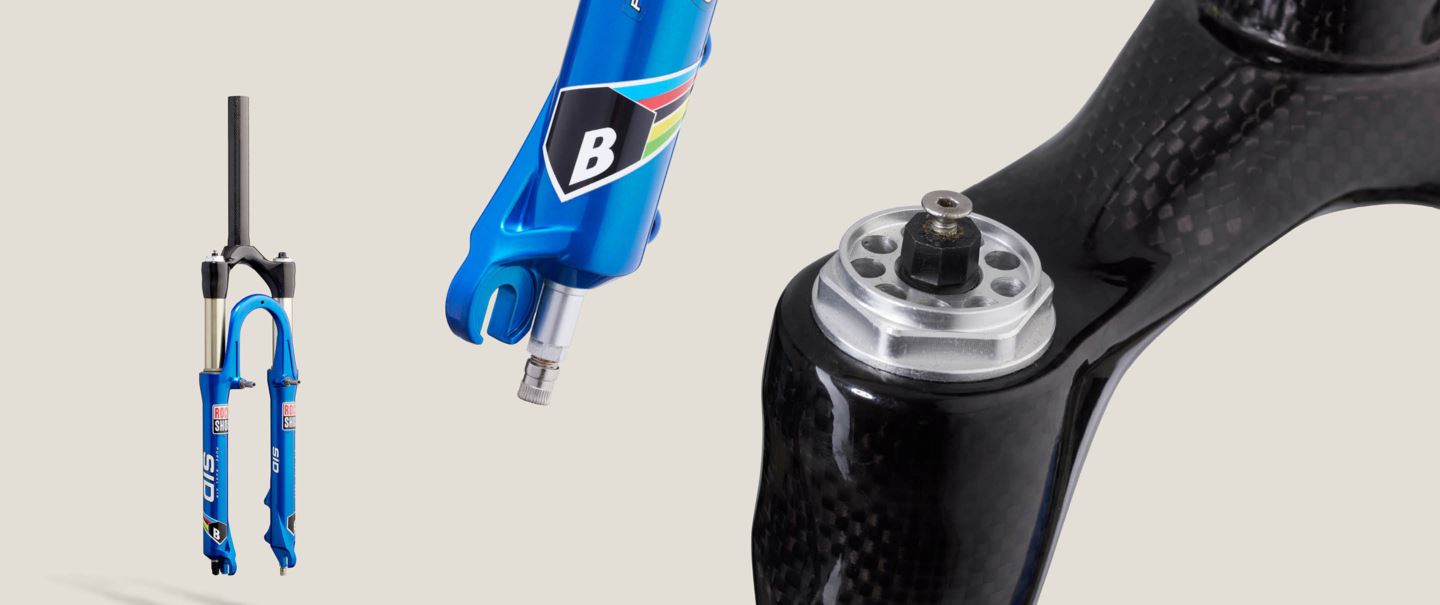 At the start of the new millennium, RockShox created the BlackBox Program to develop and produce the world's best racing suspension technology. And the team came out swinging in 2002. The first BlackBox SID featured an unheard-of carbon fiber crown, eking unbelievable stiffness out of a superlight fork. This fork featured the same Pure damper and Dual Air Spring as the SIDney.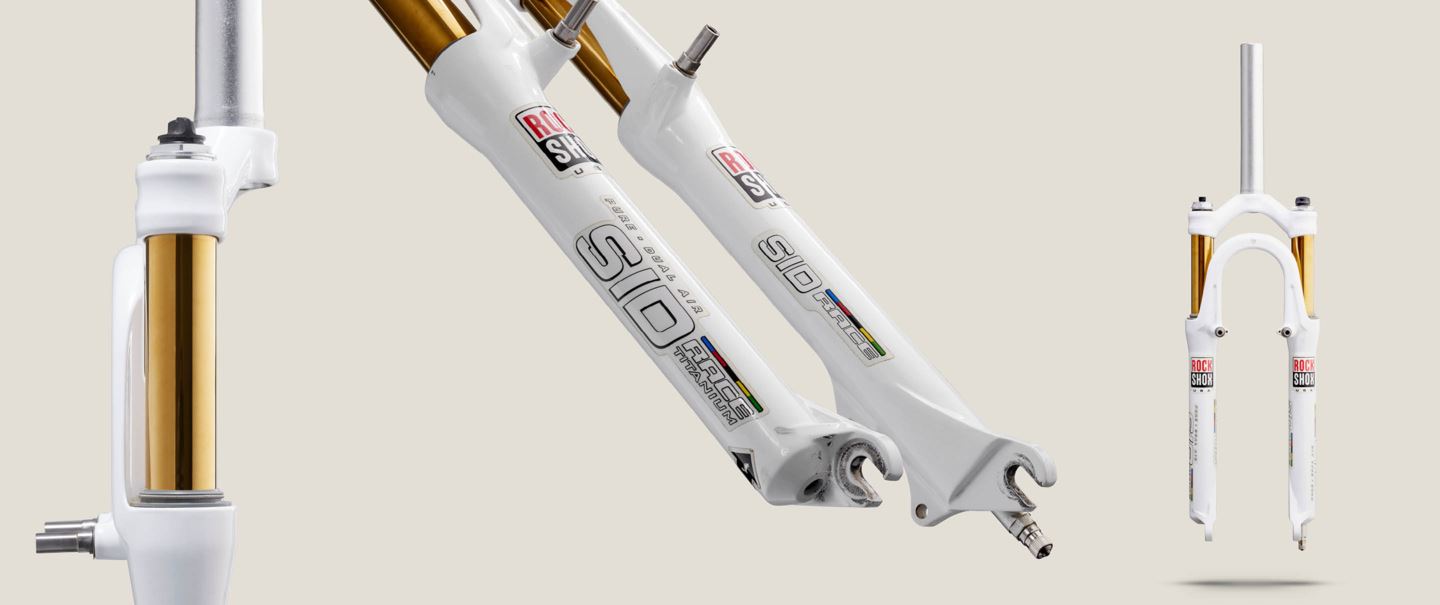 Although the 2002 SID Race might have been a bit overshadowed by its carbon fiber sibling, it had a party piece of its own: the upper tubes were coated in Titanium Nitride for minimal stiction. At the time, it was impossible to securely bond carbon fiber to this extra slippery surface, so SID Race, with its humble hollow aluminum crown, got the gold bling. Both forks shared Pure damping and Dual Air internals.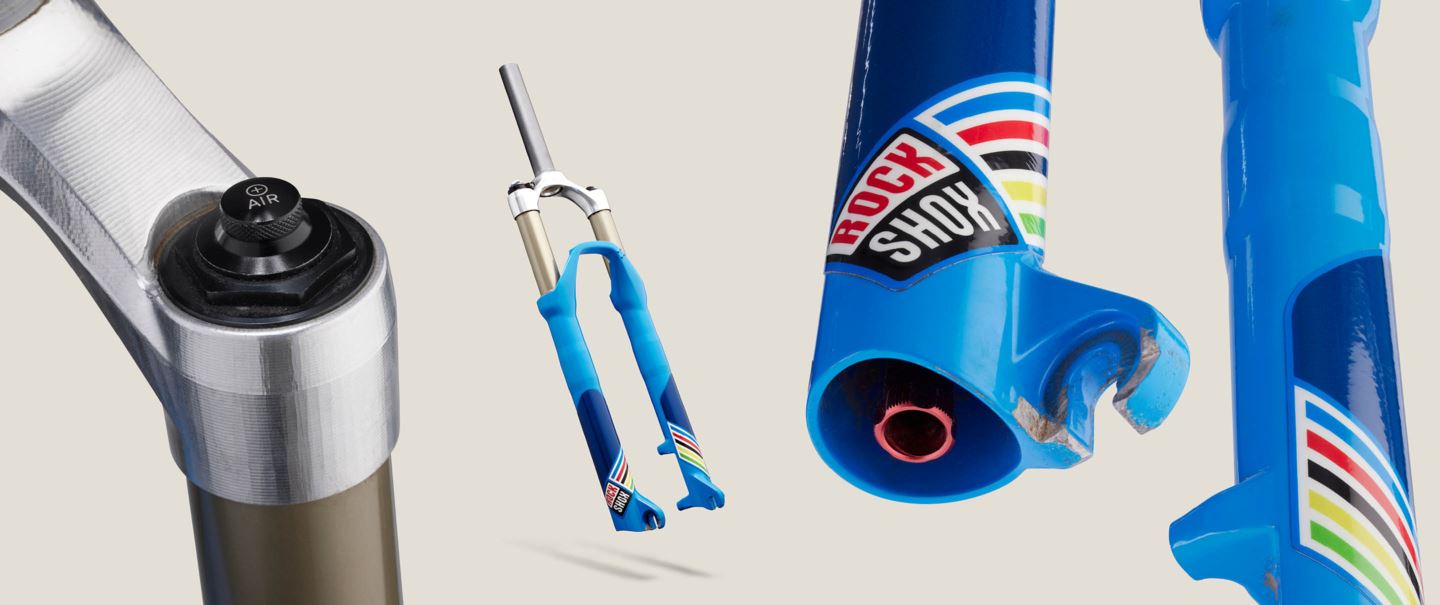 As cross-country continued to get gnarlier, SID got swole. The 2008 model bumped its upper tube size to 32mm, offering drastically better stiffness, steering, and comfort. This fork also had cleverly shaped lowers with false bottoms. This resulted in a lightweight design with short, stiff upper tubes.
As we rolled into the next decade, big changes were afoot in XC technology, and SID was up to the challenge. In 2010, SID XX was revealed, matching SRAM's new 2x10 drivetrain and featuring an integrated hydraulic lockout. Two years later, SID joined the big-wheeled party with a 29" variation that would become the standard in a matter of years.
Although SID was a bit overshadowed by the launch of the radical, inverted RS-1 fork in 2015, it came back with a vengeance in 2017 and returned to its rightful place as the cross-country vanguard of the RockShox lineup.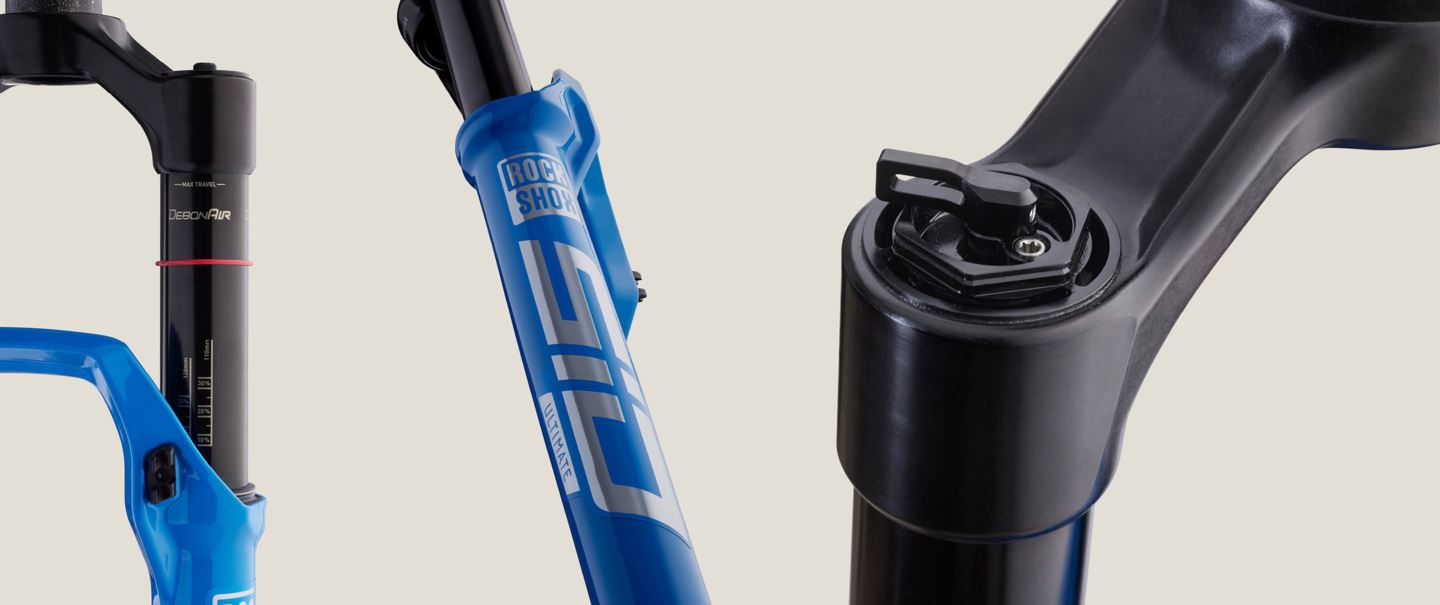 The next major advancement came in 2021 when the SID family grew yet again. For the traditionalists, SID SL kept weight to an absolute minimum with its classic 32mm upper tubes. For those looking to shred a little harder, SID Ultimate was built with 35mm upper tubes and offered up to 120mm of travel. Both options featured the Charger Race Day damper, balanced lightweight, and controlled suspension action. A new DebonAir spring was designed specifically for XC racing, again offering the world's best athletes a product to suit their demands precisely.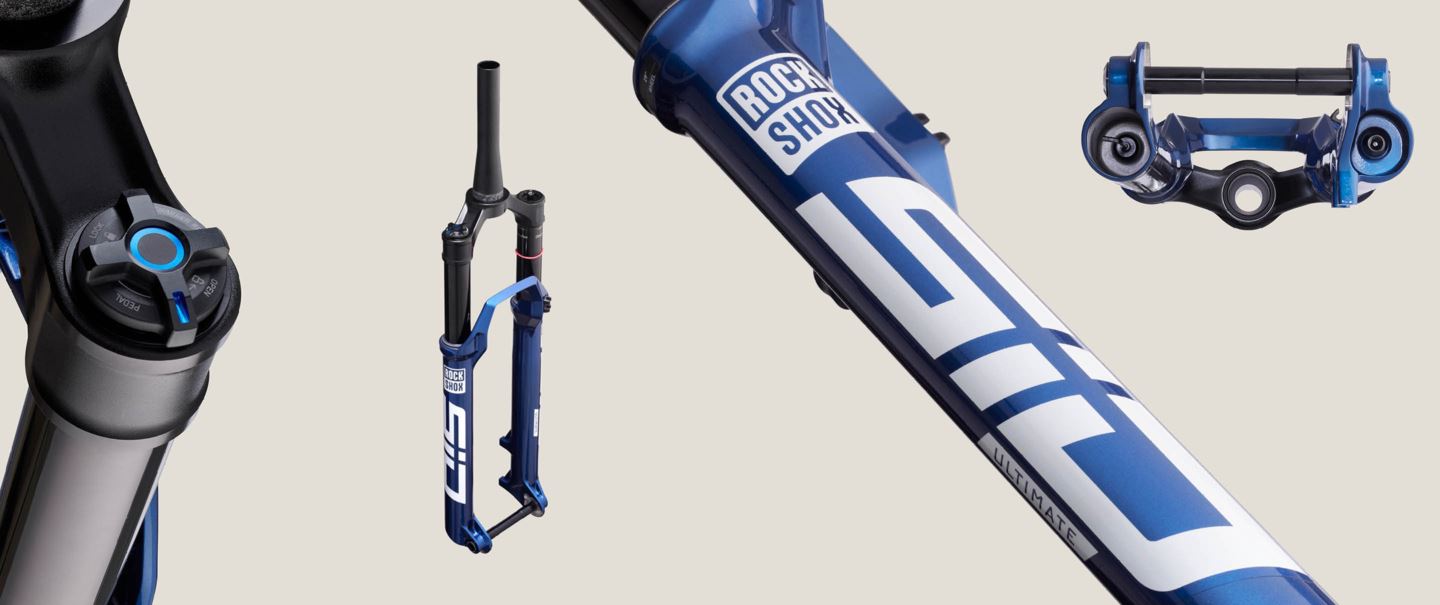 The 2024 SID family has stayed true to its roots, with the lightest-on-the-market SID SL Ultimate that comes in 100mm and 110mm, featuring the Charger Race Day 2 damper in two-position (2P) and three-position (3P) options and a new machined alloy crown for lighter weight and more strength. SID offers 110 and 120mm in travel, with Charger Race Day 2 in 2P and 3P options, a new highly-tunable DebonAir+ air spring with 50% more negative volume for even better small bump sensitivity, and a new, lighter 35mm chassis with an updated bushing design. Learn more about the new SID Family Fork Development.
Twenty-five years later, XC racing looks a lot different, and SID has evolved exponentially since that first-generation fork took the World Cup by storm. What has stayed the same is the intention that goes into every SID fork: to make the lightest, fastest cross-country race fork in the world.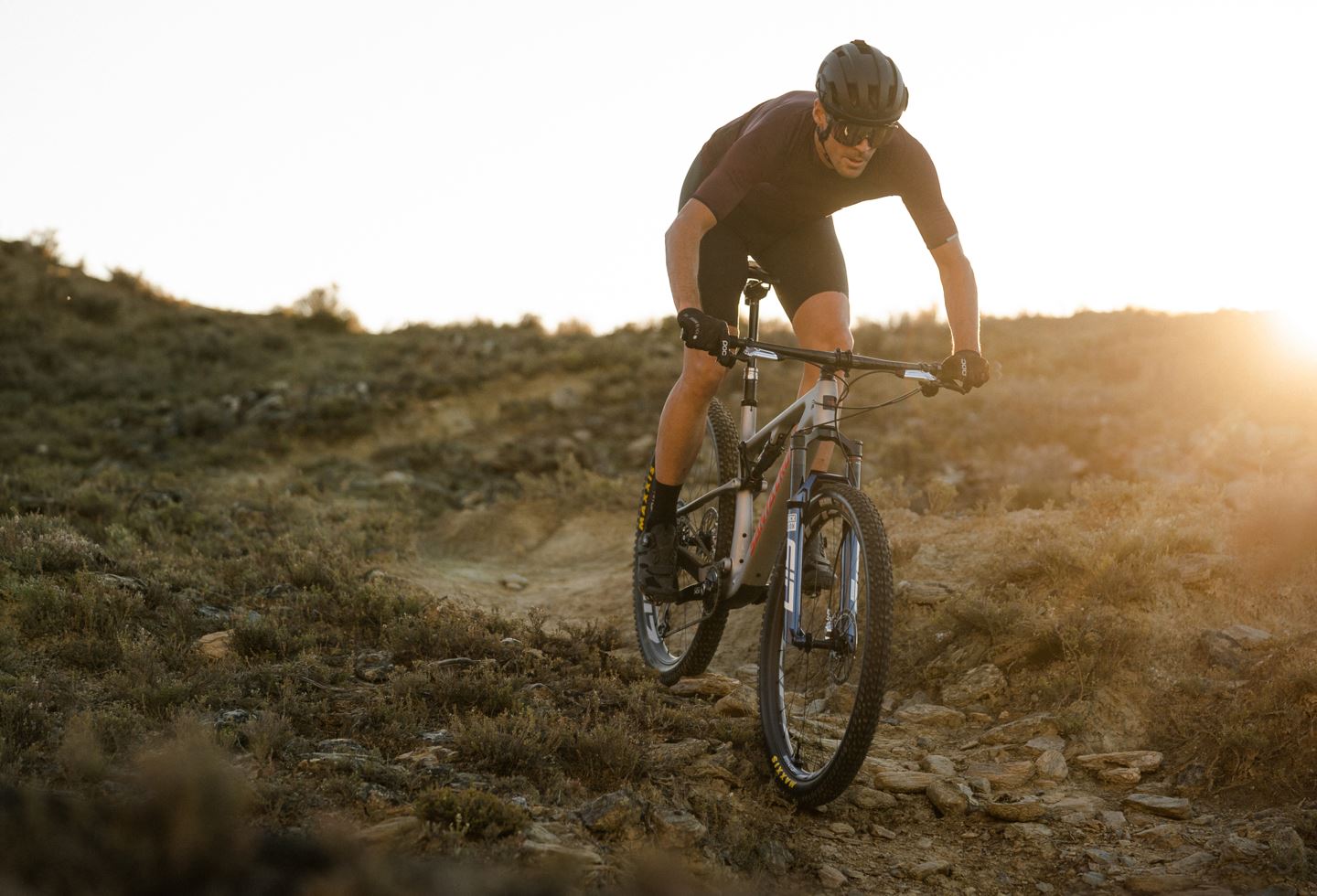 Photos by Caleb Kerr and Callum Wood. Words by Spencer Powlison.