858 NSW Tubeless Disc-brake
Ships after .
Currently out of stock until .
Description
Find a Dealer
Zipp's ultimate aero weapon is faster than ever, thanks to our proprietary Total System Efficiency technology. With TSE, the 858 NSW Carbon Tubeless Disc-brake wheelset features a tubeless and hookless rim profile for seamless tire interface and huge drop in weight. The 858 gives you the benefits of our deep rims at weight typically associated with rims that are 20mm shallower. The wheel's internal width is 23mm, ideal for running wider tires with lower pressures for decreased rolling resistance. That's how TSE technology helps you conquer the four barriers to speed: Wind Resistance, Gravity, Rolling Resistance, and Vibration Losses. The 858 NSW's undulating 82mm-85mm deep rim shape, our patented Sawtooth profile, is our highest performing design for aero efficiency and crosswind stability. The 858 NSW features Zipp's Carbon Internal Reinforcement (CiR), which creates a rim that is 10% lighter and just as strong as previous wheels. The result is the pure speed, especially for triathletes, time trial specialist, and any other speed freak. What's more, while this wheelset is optimized for tubeless tires, you still have the option to run tubeless ready tires with tubes. The 858 NSW is fastest with a 28mm tire. In triathlon, running wider tubeless tires at lower pressure makes you faster while also smoothing out the ride so your body is fresher for the run. Disc brakes also off er more reliable speed modulation and braking power in all weather conditions. At the center of the 858 NSW is the Cognition V2 Hubset engineered with the Axial Clutch V2 mechanism for quicker engagement and lower friction as well as improved durability.
Features
Zipp's most advanced and fastest deep-rim wheel for road, triathlon, and time trialing
More than 243 grams lighter that previous model
Optimized tire bed for easy tire installation
TSE for greater efficiency and reduced rolling resistance
Sawtooth rim and HexFin ABLC dimple pattern for top aero and crosswind-stability performance with an undulating rim depth
Cognition V2 hubset rolls efficiently whether you are pedaling or coasting. Its Axial Clutch V2 technology reduces drag and lowers friction
Ships with 12mm front and rear end caps
Center locking rotor interface. Lockring is included with the wheels
XDR or SRAM/Shimano™ driver bodies
Campagnolo® N3W Driver body sold separately
Zipp graphics applied using Zipp's ImPress direct-print technology
Minimum 25mm tire width
28mm tire is the optimum width for all riders
Lifetime Warranty
See more features
See less features
ImPress
We've employed Zipp's ImPress graphics technology, which prints graphics directly on the wheel, to help allow the dimples to do what they were design to do – help control vortex shedding, the rate at which air sheds off the wheel. Managing this is crucial to stability.
SawTooth
SawTooth is the name given to Zipp NSW's patented variable depth 53/58mm rims. Developed utilizing the principles of the emerging science of biomimicry, Zipp engineers began the rigorous aero development process of SawTooth utilizing the wind tunnel, CFD, and real-world testing. The result is a rim shape that takes nature's most elegant design solutions and combines engineering precision to deliver a wheel that performs unlike any made before. This patented new rim shape achieves something conventional aero wheels cannot; it simultaneously reduces both aerodynamic drag and side force for the ultimate in AeroBalance. Sawtooth accomplishes this with a series of patented fin-shaped Hyperfoil nodes along the inner diameter of the rim that work together with our new HexFin ABLC dimples for improved airflow. The result is Zipp's highest performing wheelset ever realized with both aero-drag reduction and reduced side force at all wind yaw angles. This is important because higher wind yaw angles are where bike handling is most affected by the wind.
Hyperfoil
Hyperfoil is the name given to the individual nodes on Zipp NSW variable depth Sawtooth rims. Each of these patented structures features our HexFin ABLC dimples that help to stabilize handling in gusting wind by increasing wind vortex shedding frequency. The higher frequency vortex shedding produced by Sawtooth creates a greater number of smaller, less powerful, yet more predictable vortices leading to greater wheel stability. This added stability translates into greater rider control, thereby saving energy that is typically expended trying to hold a line in gusting wind. The result is a faster, more confident riding experience whether you are laying down power or descending sinuous mountain roads.
HexFin ABLC
HexFin ABLC dimples are the hexagonally shaped depressions found at each Hyperfoil of our Sawtooth shaped NSW rims. The angular shape of each dimple increases boundary layer mixing to help keep airflow attached to the rim for reduced aerodynamic drag and improved stability in crosswinds. To further improve the effectiveness of the hexagonal dimples, they are arranged in fin-shaped clusters made up of variable sized dimples that work in concert with each Hyperfoil of a Sawtooth rim.
TSE Technology
Zipp's TSE Technology (Total System Efficiency) was developed by our engineers in the Nest Advanced Development Lab in Indy. This approach to carbon-wheel manufacturing means the Firecrest's precise rim layup results in greater all-around efficiency for greater speed through reduced: Wind resistance, rolling resistance, gravity (weight + durability), vibration losses
Axial Clutch V2
Zipp's NSW-level Cognition V2 Hubset is re-engineered with an updated Axial Clutch V2 mechanism for quicker engagement and lower friction and improved durability. Cognition rolls efficiently whether you are pedaling or coasting.
Specifications
| | |
| --- | --- |
| Size (wheels) | 700c |
| Rim construction | Carbon – Hookless |
| Hub | Cognition V2 |
| Tire compatibility | Tubeless tires only |
| Rim depth | 85mm |
| Brake compatibility | Disc (Center Lock) |
| Driver body type | n/a, SRAM XDR, SRAM/Shimano Road |
| Rim - inside width | 23mm |
| Max recommended system weight | 250lbs/114kg |
| Max tire pressure | 73psi/5.0bar |
| Rim finish | UD fiber, Impress technology |
| Rim profile | Symmetrical |
| Spoke Length DS | 218mm, 230mm |
| Spoke Length NDS | 232mm, 234mm |
| Weight (g) | 1530 |
| Weight Based On | Wheelset in lightest configuration: 12mm through axles and XDR body. No tape or valve included. Front: 719g Rear: 811g |
Service
Installation. Service. Compatibility. Find all the documentation needed to set up, use, and maintain your components in the SRAM Service hub.
Visit product service page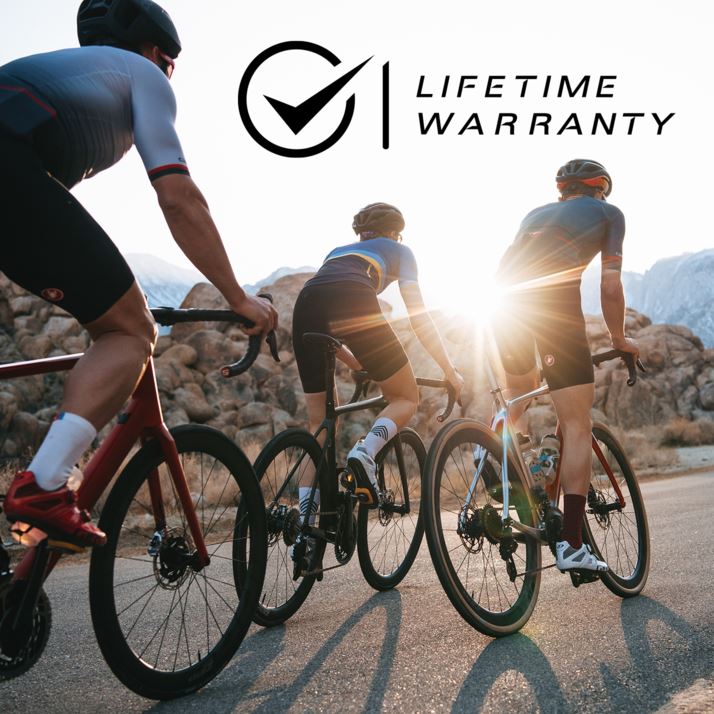 LIFETIME WARRANTY
Zipp wheels, handlebars, stems, and seatposts come with a lifetime warranty for product issues while riding. The lifetime warranty is not transferrable. Proof of purchase is required.
TUBELESS TIRE PRESSURE CALCULATOR
Optimal tire pressure is a vital factor in making you go faster. This tire pressure calculator provides recommended tire pressure for Zipp wheels.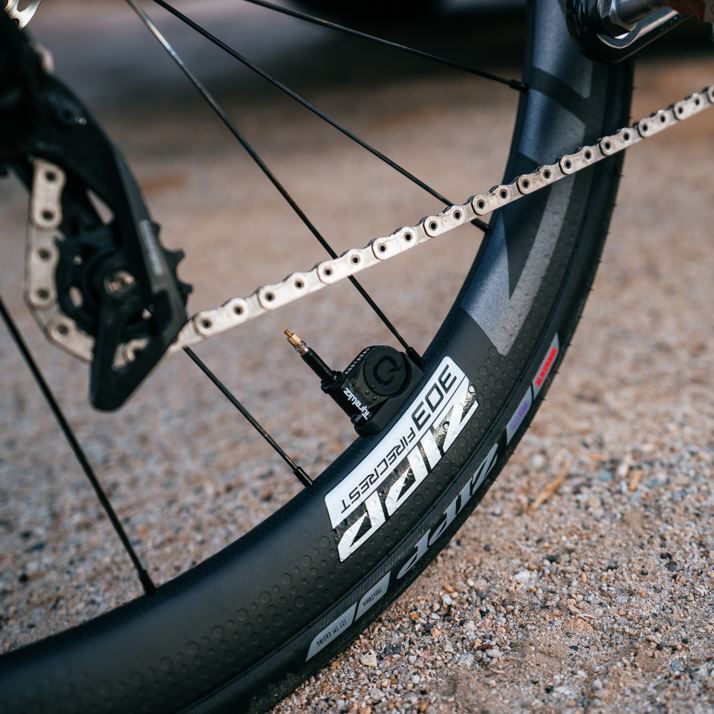 TUBELESS TIRE COMPATIBILITY GUIDE
What tubeless tires are compatible with this model?
ZIPP RIDE ASSESSMENT​
STILL UNSURE?
Helping you discover the right wheel options for you to reach your next cycling PR!​
Get Started