Zipp's hubsets are precision engineered to enhance your ride through best-in-class durability and performance. Each new Zipp wheel fatures a technology-rich hubset purpose-built to make you faster.
COGNITION™ Hubset
UTILIZED IN: All NSW disc and rim-brake wheels
Zipp's German-engineered Cognition disc or rim-brake hubset rolls efficiently whether you are pedaling or coasting. Its Axial Clutch technology allows the freehub's ratcheting mechanism to deliver half the mechanical drag of conventional three-pawl hubs.
The ultimate in Zipp hub technology
Every time a conventional hubset starts to coast, friction within the freehub ratchet mechanism works like a drum brake to slow the rider down. The drag between the hub shell and driver body during coasting is considered as efficiency loss, especially for road wheels. High drag also can significantly contribute to chain-dropping issues. The drag torque drives the cassette clockwise so the chain gets loose on the load side.
The solution? The rear Cognition™ hub with AxialClutch™ technology reduces drag by disengaging the ratchet mechanism when coasting. It then uses magnets to re-engaged once the rider starts pedaling.
Design Features
Bearings come precision set from the factory
17mm axle
10 degrees of engagement
Swiss ABEC 5 bearings
Axial clutch design is lightweight and durable
Magnetic springs
Through axles or QR with removable end caps
XDR or SRAM / Shimano variants
Campagnolo driver sold separately
Disc brake hub with Center locking rotor interface. Lockring is included
ZR1 Hubset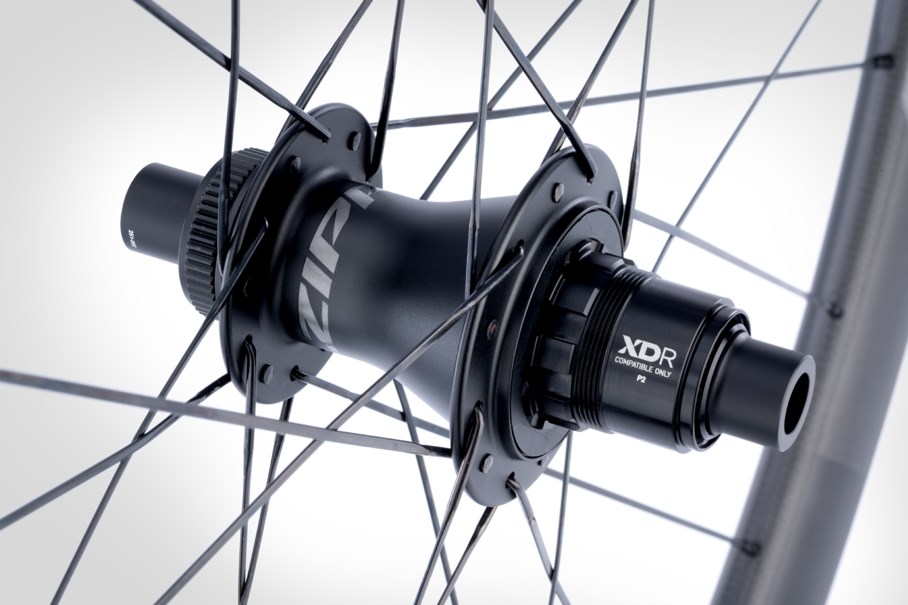 Utilized In: All Firecrest wheels
In designing an upgraded hubset for our pro-proven Firecrest wheel lineup, we turned to our engineering colleagues at SRAM's development center in Schweinfurt, Germany. The result is the ZR1 hubsets for disc and rim-brake wheels. This hubset features better seal design for improved durability and quicker response with 66 points of engagement. Our engineers spent more than two years developing the ZR1. Proving the durability of the hubset included more than 58,500km of test riding, part of 3,222 hours of total testing.
The ZR1 features key technology from Zipp's Cognition hubs. The seal design is the same as the Cognition, with a large dust cap at the base of the driver body and better bearing seals for more protection. The bearing size also is the same as the Cognition, although the Cognition uses a premium bearing. The six pawls are offset to work in two groups of three pawls. At any time, there are always three pawls engaging. This design creates a quick engagement feel, with 66 points of engagement. The driver body is designed so pawls stay in place for disassembly to make service convenient. Zipp hubs are designed to use J-bend spokes, the most popular type of spokes today. J-Bend, widely available, are easier to replace.
Key Benefits
Better sealing, increasing durability over previous hub model
Quick engagement for a responsive ride
Light weight
Same bearing size and caps as premium-level Cognition hub
e-bike certified
Design Features
6 pawls design (2 groups of 3) with individual leaf springs
Ratchet ring: 33 teeth
Points of engagement: 66
Disc brake hub with Center locking rotor interface. The lock ring is included
Disc and rim brake variants
Through axles or QR with removable end caps
XDR or SRAM / Shimano variants
Campagnolo driver sold separately
76/176 Hubset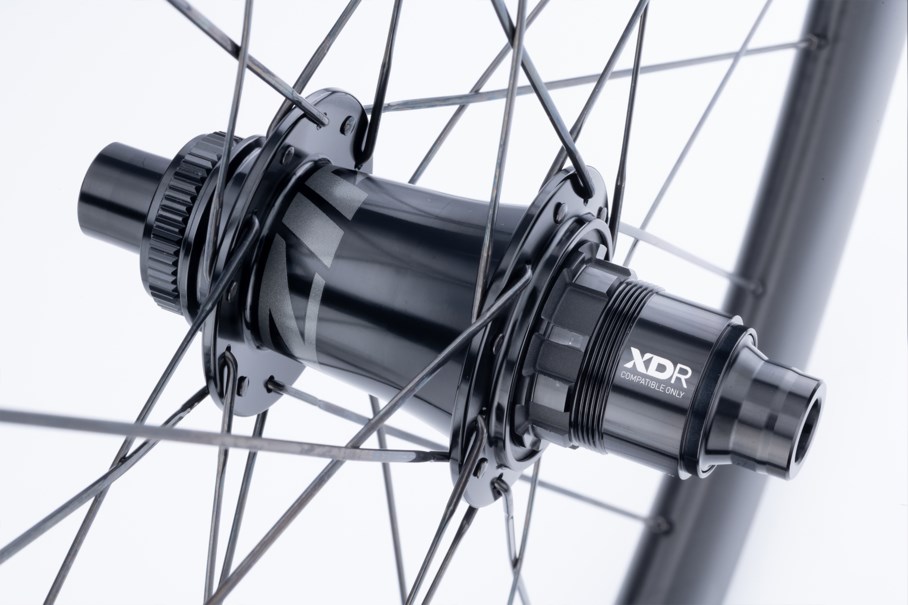 Utilized In: 303S Carbon Tubeless disc brake, 302 Carbon Tubeless rim brake
Zipp's 76/176 hubsets, disc and rim brake versions, are built for dependence and durability.
The 76/176 hubset's axle end caps and rear freehub can be removed without tools for quick and easy cleaning and lubrication. Additionally, we've selected a J-bend spoke design for easy sourcing of replacement spokes.
76 / 176 Disc-brake version hubs come with center locking interface
XDR driver body option
AXLE TYPE (WHEELS) TA 12x100, TA 12x142
BEARINGS Cartridge - Stainless Steel
DRIVER MECHANISM 3 Pawls Leaf Spring
333 Hubset
Utilized In: 404 Firecrest Track Tubular, 808 Firecrest Track Tubular
Zipp's 333 hubset is engineered for the all-out intensity and speed of the velodrome or fix-geared riding. The rear hub is optimized for single-speed performance racing with a flange design that yields equal tension on the drive and non-drive side of the wheel. This eliminates torsional deflection through the hub-shell, providing immediate acceleration and flawless tracking through banked velodrome turns under power. Large bearings increase the load capacity for improved feel and durability.